Doha's new sleep pods
Once we are back flying with Qatar again long-haul, there is a handy new development at Doha Hamad airport. One of the issues of a long transit was being able to find somewhere cheap to sleep in the airport. You can see the other options in this article but they are either not bookable in advance or are very expensive.
There is now a new sleep lounge which offers a variety of options. Located at the main duty-free area within HIA's transit terminal (near to the giant bear!)the sleep 'n fly Sleep Lounge features a selection of sleep pods and cabins with accommodation for up to 50 adult guests and four children. Visitors can pay by the hour to stay at one of the sleep units, which provide a soundproofed and air-conditioned space to relax and rest ahead of or between flights. The good news is that if you have Priority Pass you can get a 2 hour stay in a Single FlexiSuite (max. 1 pax) – 22.00 – 12.00 OR 3 hour stay in a Single FlexiSuite (max. 1 pax) – 12.00 – 22.00. You can find the full rules for Priority Pass here.
There are a number of accommodation options:
FlexiSuite Sleep Pods (one person)

YAWN Double Cabin (max. two persons)

YAWN Double Cabin with kid's pull-out bed (max. two adults and one child <115 cm)

YAWN Bunk Cabin (max. two persons)
FlexiSuite Pods have a 180° flat-bed reclining seat in a soundproof space, a reading light, air conditioning and a 32-inch screen to connect to your devices There is a folding tray table, cup holders, a small waste bin, baggage storage and compartments to store coats, shoes and laptop.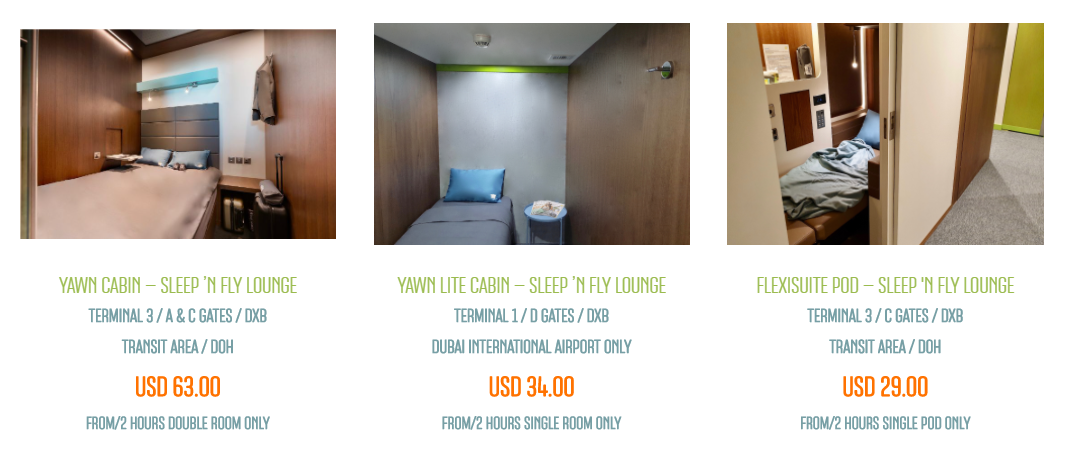 You can find the official airport page here or the Sleep n fly lounge page here
For assistance, please call +974 4467 8993 or [email protected]
Hawaii likely to delay reopening
There are not many places I would rush to visit at the moment in the US, but Hawaii is one of them. Hawaii has been very strict about allowing visitors from the mainland and currently they are due to be shut to visitors from the US until 1 October. The Governor of Hawaii spoke to local newspaper, The Star Advertiser and said that it was unlikely that they would be opening the border to the mainland by October.
Gov. David Ige said his office will release time scales of when they are likely to reopen domestic borders later this week.
"Just talking with many in the industry, it will probably not be October 1st, but in the next few days we will be providing a better plan for the scheduling of what those dates would look like," he said.
It is looking more promising for the US to reopen for travel in the next few months as they have gradually eased travel restrictions for US citizens over the last few weeks. Hopefully, if Hawaii does open it could be considering for the UK's island travel corridor status.