BA's strange lounge refurbishment decision
British Airways has today announced it is refreshing its First and Club lounges at Chicago O'Hare Airport, as well as revealing more details on its lounge improvements at Edinburgh and Berlin. The photos in the article are to give an idea of what we can expect.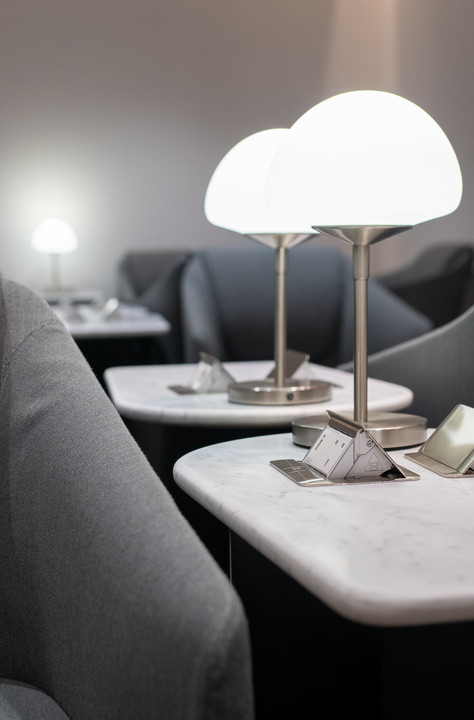 Due to be completed in Spring 2020, customers travelling through Chicago in the First or Club lounges will receive a personal and more interactive welcome in new-look reception areas. The lounge will have a lighter and more relaxing atmosphere for customers with new décor, flooring and furnishings. There will be more charging ports, built into new marble tables, as well as specially crafted chairs to help customers to relax. In terms of dining, there will be redesigned serving stations which will continue to offer customers a wide range of local and international cuisines.
British Airways is also refreshing its lounge in Edinburgh. As in Chicago, customers will enjoy a fresh, brighter look, with new furniture and carpeting, as well as a more interactive welcome experience. There will also be enhanced levels of comfort with bespoke armchairs while reconfigured working and dining areas will give customers more room to work or eat. Changes will be completed by the end of Spring 2020.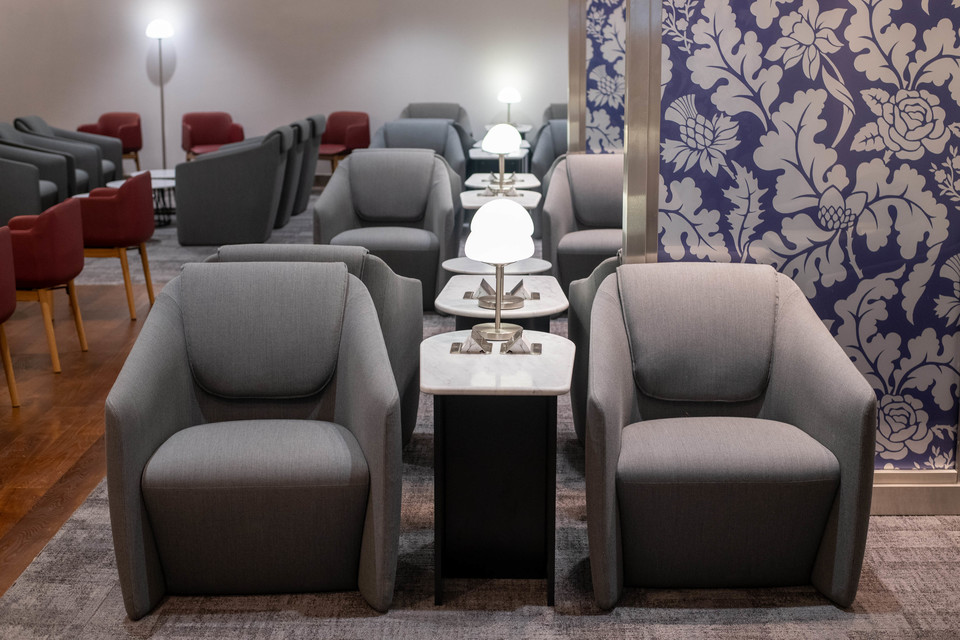 When I first read about Berlin being refreshed, I thought they meant that they were building a new lounge at the new Brandenburg airport which is due to open on 31 October. But no, by early Spring the airline's lounge in Berlin Tegel airport will see new furnishings, carpet and décor. I'm hoping this means it will be open for ITB, Europe's largest travel exhibition so I get a chance to take a look.
This does seem a very odd waste of money to me. The Berlin lounge is not great but with less than 10 months to go, I certainly would not bother spending money on it if it were up to me. It's not shabby, it's more the food selection that could do with a spruce up rather than the furniture. (The food highlight is the prepackaged sandwiches and bowl of pretzels!). Given the state of some of the toilets and showers at Heathrow, that would seem to me to be a far higher priority, even though they are refurbishing the Heathrow lounges at some point this year.
Las Vegas airport launches self-driving cars

I am a regular visitor to Vegas and on my last trip, I noticed a couple of cars on the strip that were labelled as self-drive. I didn't get a chance to try them out but had planned to this time. The self-drive cars by Aptiv are part of the US lift ride service Lyft which is very similar to Uber (and you can earn Hilton points). The self-drive cars are all BMWs so it's a great way to guarantee yourself a luxury car for your trip. If you are nervous about self-drive cars, don't worry, currently, they have to have a safety driver.
Las Vegas airport has announced that they will allow picking up and dropping off select travellers at McCarran International Airport with autonomous vehicles. Sadly the self-driving cars will primarily serve the Las Vegas-based company's employees and visitors to start off with. Hopefully, it will then expand to normal passengers.
Would you ride in a self-drive taxi? Let us know in the comments below or on social media.