British Airways cheap long haul redemptions
BA started trialing Reward Flight Saver redemptions to the US recently and has now added a new destination. Initially, the trial was just to New York. Now, this has been extended to Boston as well.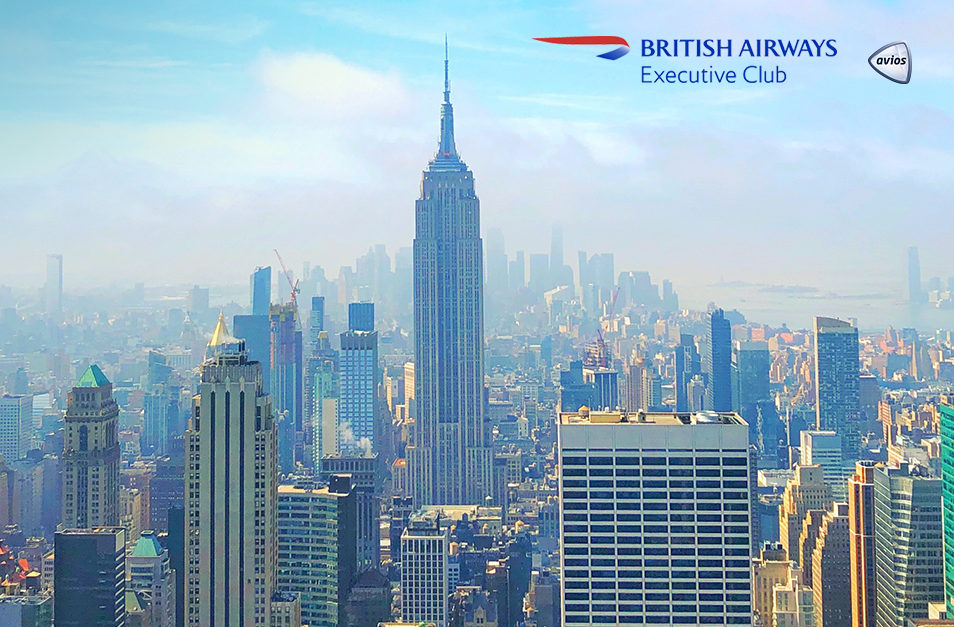 By using the RFS option it reduces the minimum cash component of an economy redemption to £100. Sadly it is only available for economy redemptions. Normally as you know, I would rather chew my own arm off than travel in economy long haul! However, at the moment planes are extremely empty and I would expect this to continue for some time into the future. So you may feel that economy is not so much of a pain if there are less people and Club World has a reduced meal service.
Reward Flight Saver (or RFS) is usually only available on short-haul flights but in both economy and Club Europe. It allows anyone who has earned one Avios in the last year to book a short-haul reward flight with a lower level of taxes and charges. These are fixed at £35 and £50 return for economy and Club Europe.
In theory, it sounds like a great idea for long-haul as with prices usually around 26,000 Avios and £240 in taxes, it was a lot to travel in economy when you could get an economy ticket for around £320.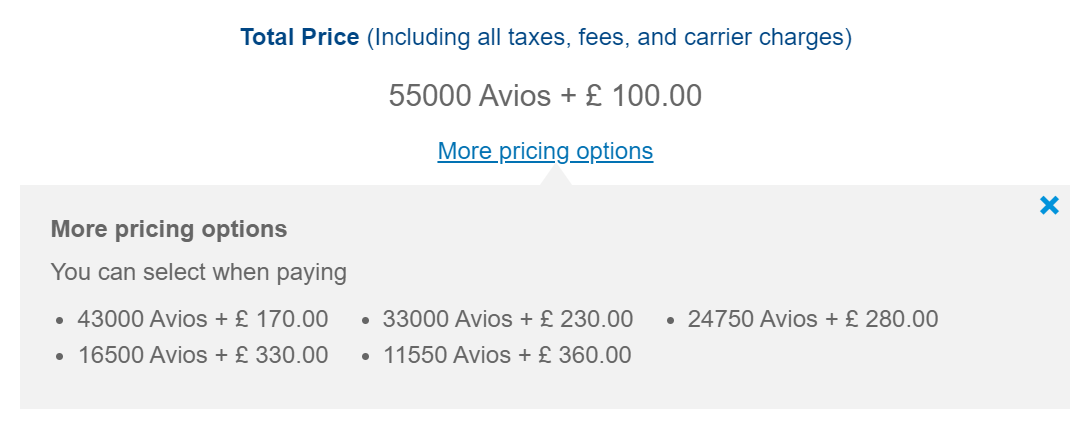 But if you look at the above example you can see that the price of the Avios has more than doubled and as well as the cash required being halved. These RFS tickets are still a poor use of Avios in terms of the value of Avios, but given that many of us have all just got big refunds of Avios, you may decide this makes sense for you. It certainly makes sense to be using Avios for bookings for somewhere like the US where the flights may still go even if we can't enter from the UK unless you are a US resident.
Availability for the US is pretty good on Avios but if you want to find Avios seats, we recommend SeatSpy which shows you an entire year of redemption seats in all classes at once for BA and many other airlines.
BA's improved offer for cabin crew but huge cuts at Gatwick
BA have come under heavy fire for the way they have proposed to cut staff's pay and conditions. They had previously said that up to 12,000 staff could be made redundant with the rest having to reapply for their jobs with new terms and conditions. This would have hit cabin crew particularly hard with some staff facing a 50% or more pay cut. This week a letter was leaked to The Sun with the latest proposals (before everyone starts thinking I have started reading The Sun, I have news alerts sent to me every time a website mentions BA, sadly including The Sun).
In a letter leaked to The Sun airline management stated: "We've reviewed your feedback and these proposals for cabin crew represent a significant improvement on our original proposal.

"We are proposing an increase to both basic pay and overall overtime package for all qualified and new-entrant Mixed Fleet cabin crew. Compared to other UK airlines and comparable roles in the travel, tourism and hospitality industry; this remains a market-leading package.

"Whilst the proposal may represent a decrease for some colleagues on Eurofleet and Worldwide versus today; we have invited your trade unions to meet with us to discuss options to mitigate the impact on individuals. So far, Unite has declined every invite to meet. We will online to consider all options, despite Unite's refusal to meet."
The new offer will probably please the newest cabin crew who belong to Mixed Fleet who make up around 40% of BA's Heathrow cabin crew. They earn far less than the Euro and Worldwide Fleets. The new pay is said to be a target pay for non-managerial cabin crew of c.£28,000 but around £5,000 of this is an allowance that has to pay for their food while away from base. BA crew generally get no food provided while they are away, just a hotel room. The new figure is an improvement to Mixed Fleet pay, but still represents at least a 30% pay cut for the remaining cabin crew at Heathrow.
I previously questioned whether there would be industrial action from cabin crew in this article. Given that Mixed Fleet are likely to be happy with the deal, there will be less impact of industrial action if they chose not to take part. Given the low numbers of services for a least the next 3 months, there would be likely little impact to most flights if the remaining crew chose to go on strike.
Meanwhile at Gatwick, BA have proposed a loss of up to 76% of staff. This does not bode well for Gatwick services. I think a lot will depend on how bookings take off once the government announces the first lot of airbridges. It is proposed that all staff will now work for Gatwick Ground Services who are owned by BA and those currently employed by BA will be transferred over.