British Airways expands winter routes
British Airways is extending three of its newest domestic routes – Exeter, Glasgow and Leeds from Belfast this Winter season. Customers will also be able to book direct to Birmingham. Customers can book on BA.com from today with travel between 31 October 2021 and 26 March 2022.
Flights between Belfast and Birmingham will operate twice daily, increasing to three times a day on Thursday and Friday. Flights from Belfast to Exeter, Glasgow and Leeds will increase compared to the Summer season at 4, 13 and 10 a week respectively. You can see the full schedule below.
The airline has also launched a new route to Salzburg, operating from London City and Southampton. Offering customers a new destination idea for skiing this Winter, flights operate twice a week from London City, on Friday and Saturday from 10 December 2021, and once a week from Southampton, on Saturday from 11 December 2021. Return fares start from £109 from London City and £75 from Southampton in economy.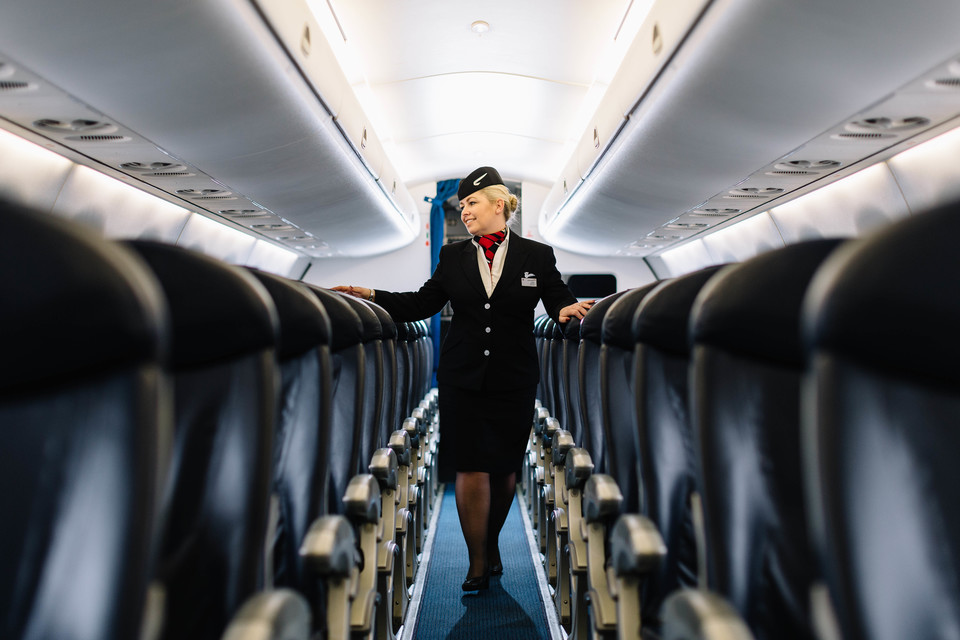 The flights will operate using Cityflyer's Embraer 190 aircraft. It's worth considering whether it is worth buying Club Europe on these flights since the layout is exactly the same as the seats are all 2-2, so there is no middle seat.
Tom Stoddart, Managing Director of BA CityFlyer which operates the routes, said: "This year has shown how much customers want to stay connected with the rest of the UK. We're responding to the customer demand we saw over the last few months by extending some of our newest UK routes from Belfast City Airport.
Full schedule
| | | | | | | | |
| --- | --- | --- | --- | --- | --- | --- | --- |
| Route | Departure and arrival time | Schedule | Flight No | Route | Departure time | Schedule | Flight No |
| BHD – BHX | 06.50 – 07.55 | Monday to Friday | BA7321 | BHX – BHD | 08.30 – 09.35 | Monday to Friday | BA7320 |
| BHD – BHX | 10.10 – 11.15 | Monday and Saturday | BA7323 | BHX – BHD | 11.50 – 12.55 | Monday and Saturday | BA7323 |
| BHD – BHX | 14.45 – 15.50 | Thursday, Friday and Sunday | BA7323 | BHX – BHD | 16.25 – 17.30 | Thursday, Friday and Sunday | BA7323 |
| BHD – BHX | 15.50 – 16.55 | Tuesday and Wednesday | BA7323 | BHX – BHD | 17.30 – 18.35 | Tuesday and Wednesday | BA7323 |
| BHD – BHX | 18.10 – 19.15 | Monday, Thursday, Friday and Sunday | BA7325 | BHX – BHD | 19.50 – 20.55 | Monday, Thursday, Friday and Sunday | BA7324 |
| | | | | | | | |
| --- | --- | --- | --- | --- | --- | --- | --- |
| Route | Departure and arrival time | Schedule | Flight No | Route | Departure time | Schedule | Flight No |
| BHD – EXT | 10.20 – 11.30 | Thursday and Friday | BA7319 | EXT – BHD | 12.05 – 13.15 | Thursday and Friday | BA7318 |
| BHD – EXT | 12.20 – 13.30 | Sunday | BA7319 | EXT – BHD | 14.05 – 15.15 | Sunday | BA7318 |
| BHD – EXT | 14.20 – 15.30 | Monday | BA7319 | EXT – BHD | 16.05 – 17.15 | Monday | BA7318 |
| | | | | | | | |
| --- | --- | --- | --- | --- | --- | --- | --- |
| Route | Departure and arrival time | Schedule | Flight No | Route | Departure time | Schedule | Flight No |
| BHD – GLA | 09.40 – 10.20 | Monday – Sunday | BA7327 | GLA – BHD | 10.55 – 11.40 | Monday – Sunday | BA7326 |
| BHD – GLA | 19.10 – 19.50 | Monday – Friday and Sunday | BA7331 | GLA – BHD | 20.25 – 21.10 | Monday – Friday and Sunday | BA7330 |
| | | | | | | | |
| --- | --- | --- | --- | --- | --- | --- | --- |
| Route | Departure and arrival time | Schedule | Flight No | Route | Departure time | Schedule | Flight No |
| BHD – LBA | 06.40 – 07.35 | Monday to Friday | BA7313 | LBA – BHD | 08.10 – 09.05 | Monday to Friday | BA7312 |
| BHD – LBA | 12.20 – 13.15 | Saturday | BA7313 | LBA – BHD | 13.50 – 14.45 | Saturday | BA7312 |
| BHD – LBA | 16.05 – 17.00 | Monday, Thursday, Friday and Sunday | BA7317 | LBA – BHD | 17.35 – 18.30 | Monday, Thursday, Friday and Sunday | BA7316 |
| | | | | | | | |
| --- | --- | --- | --- | --- | --- | --- | --- |
| Route | Departure and arrival time | Schedule | Flight No | Route | Departure time | Schedule | Flight No |
| LCY – SZG | 07.05 – 09.00 | Friday and Saturday | BA8479 | SZG – LCY | 10.50 – 11.45 | Friday and Saturday | BA8480 |
| | | | | | | | |
| --- | --- | --- | --- | --- | --- | --- | --- |
| Route | Departure and arrival time | Schedule | Flight No | Route | Departure time | Schedule | Flight No |
| SOU – SZG | 13.00 – 15.00 | Saturday | BA2829 | SZG – SOU | 16.50 – 17.50 | Saturday | BA2930 |