British Airways extend flexibility for some customers and more cancellations
As a result of the Heathrow capacity cap, British Airways has changed its policy on flight changes until 25 July and cancelled further flights with only domestic and short-haul services affected. BA is trying to move affected customers to other services from Gatwick or London City airports or on to train services instead.
"As a result of Heathrow's request, we will now need to take a small number of additional flights out of our schedule and we will be contacting customers to apologise, advise them of their customer rights and offer options including rebooking or refund," said a BA spokesperson.
If customers are due to fly from Heathrow on or before 25 July 2022, they can change to another British Airways operated flight within the next 12 months (ticket validity) free of charge, subject to availability.
Alternatively, if customers no longer wish to fly from Heathrow on or before 25 July 2022, they can request a voucher for future travel, valid until 30 September 2023.
Customers whose bookings were ticketed after 8 June 2022, for travel to be completed by 30 September 2022, who no longer wish to travel, are also eligible to retain the value of their ticket in the form of a voucher.
If you are booking through a travel agent, you should make sure that your ticket has been issued before Friday if you plan to travel between Friday 15 July and Sunday 24 July. BA will cancel any that are unticketed by Friday 15 July at 14.00 BST.
All BA sectors in a booking can be changed as long at least one of the BA sectors is within the ticket travel dates above. If you are rebooking up to 6 months (180 days) ahead then there does not need to be the same fare bucket available to rebook. Beyond this there must be the same fare bucket that you originally booked. So if you can keep it within 6 months it may be to your advantage. This should apply to Avios redemptions also.
You are not allowed to change origin or destination except within the same city such as Heathrow to Gatwick or JFK to Newark.
New Speedbird cafe menu
BA still doesn't have the full range of Euro Traveller food and drink products onboard, but you can pre-order many of them for delivery onboard. If your flight departs from London, food and drink must be purchased no later than 12 hours before departure. For domestic UK flights into London, food and drink must be purchased no later than 24 hours before departure. For all other short haul flights into London, food and drink should be purchased at least 30 hours before your flight.
Even if you are in Club, you could do this if you are a fussy eater or have a preferred brand of alcohol. Or you fancy something a bit different to drink. The choices in the Speedbird cafe for drinks are ironically a lot better than in Club in many ways. If you like a cocktail, the Moth brand are pretty good so you'll be able to have a Margarita onboard if you don't mind paying £5.80 for it.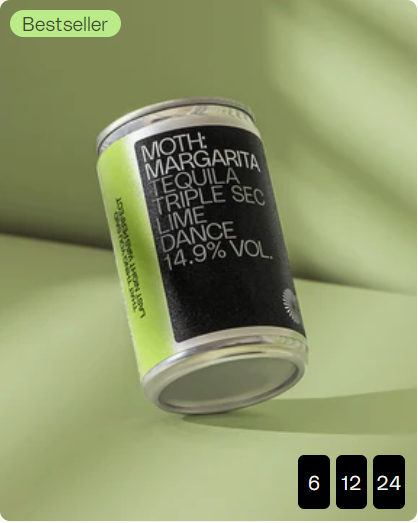 The new menu will launch on 21 July, so I thought I'd highlight the new items to try. Given the prices of Club currently, I may even be forced to travel economy again on BA so I'll try a few out!
On the way out are the Tom Kerridge The Brie Ploughman's Sandwich and Tom Kerridge Chicken, Bacon and Celery Brioche Crunch. But actually, they will be replaced with something extremely similar in both cases.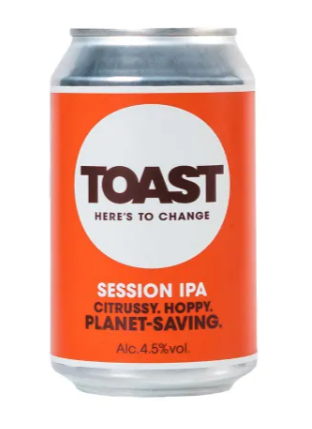 New in:
Toast Session IPA 330ml £5
PLAYin CHOC Dinosaur ToyChoc Box £2, which contains a 3D cardboard puzzle toy to assemble, stencils to use after assembling your toy and two chocolates
Scrapples Apple & Mango Crisps 12g 80p
Pullin's Triple Chocolate Muffin 110g £2.75
Moth Margarita £5.80
Bacardi Mojito 250ml £5.80
Ploughman's Meat Box (gluten-free) £5.95
Ploughman's Veggie Snack Box £5.95
La Baume Grande Olivette Grenache Cinsault Rosé 187ml £6
Tom Kerridge Mediterranean Chickpea Flatbread £4.40 (11 August)
Tom Kerridge West Country Cheddar Ploughman's Sandwich £4.20 (11 August)
Tom Kerridge Chicken, Bacon, Celery Brioche Sandwich £4.50 (11 August)
These are all items that you need to pre-order. You can find Speedbird Cafe here.
Double Avios and how to collect Avios in store

British Airways is offering double Avios on a number of shops in its e-store. You can earn Avios by simply signing into your BA Executive Club account on the e-store and shopping at online shops as normal. It's always worth reading the T&C, though as sometimes there are exclusions about what items are eligible.
Some of the offers include:
Patisserie Valerie 15 Avios per £1 (in-store only)
Nike: Collect up to 8 Avios/£1 (was up to 4 Avios/£1) from 20 June 2022 – 17 July 2022
Just Eat: Collect up to 3 Avios/£1 (was up to 4 Avios/£1) from 11 July 2022 – 24 July 2022
It's worth noting that Pattisere Valerie is for in-store purchases. This used to be very limited, but now there is a wide range of in-store options. To use the in-store Avios collection, simply register the card you will use in-store then you will get the Avios credited automatically when you pay with that card in a number of stores and restaurants.
Here are some examples of in-store Avios collecting
Harvey Nichols 6 Avios per £1
Go Ape
Twickenham Stadium
Lola's cupcakes
The Grazing Goat
The Petersham Covent Garden 15 Avios per £1
Aqua Shard 10 Avios per £1
Hutong 10 Avios per £1
Barrio
The Milestone Hotel
The Montague on the Gardens Hotel
Yo Sushi
The Breakfast Club
Gaucho