Today British Airways' first B787-10 finally touched down this morning at Heathrow. The delivery was very late from its original date in February this year. Their second B787-10 is now expected on 1 July, only a few days behind this one.
This state-of-the-art, 787-10 aircraft has a carbon fibre fuselage which allows the pressure to be maintained at a lower level in the cabin. The internal cabin altitude is the equivalent of 6,000ft, offering a better level of humidity, reducing the drying effect of the cabin air, so customers arrive feeling more refreshed. The aircraft is also more fuel-efficient and quieter than its predecessors.
@British_Airways NEW AIRCRAFT DELIVERY THE 787-10 (G-ZBLA) pic.twitter.com/NnivAhdQ7v

— James Randell (@jamesrandell01) June 28, 2020
Interior
The four-class aircraft features an exclusive eight seat First cabin, with the airline's newest First seat which is currently also available on its B787-9 Dreamliner. This is by far my favourite BA First product although if it's exactly the same as the B787-9 it does lack a buddy seat for dining. You can read our review of the B787-9 First seat here.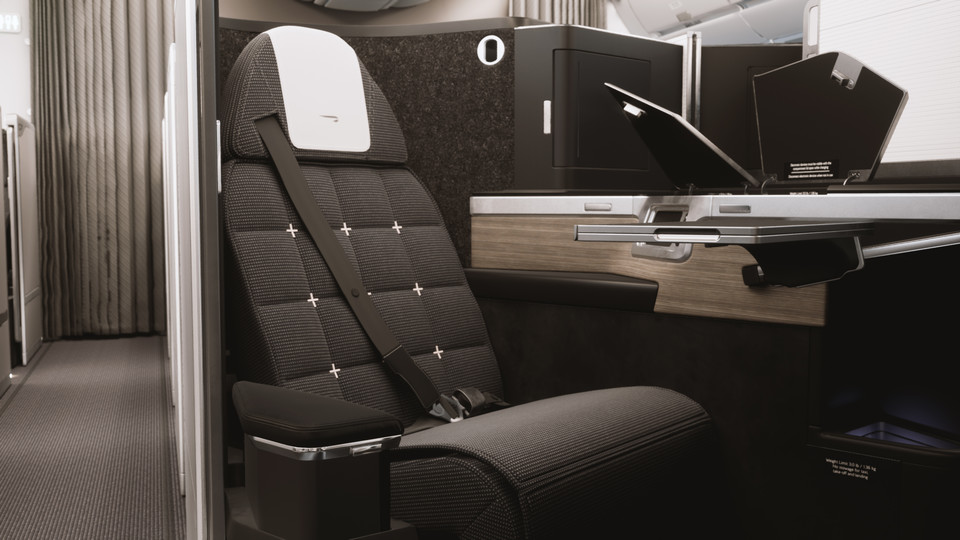 The aircraft comes fitted with British Airways' new business class seat, the Club Suite, in a 48-seat forward-facing Club World cabin. You can read our review of the Club Suite here.

Initially created specifically for the Boeing 787-9, the airline's latest generation First suites have been designed based on customers' feedback, the cabin puts comfort at the heart of the experience and makes the best use of the more intimate space. The suite includes a fixed 23-inch high definition inflight entertainment screen that can be controlled with handset, which is integrated into the seat from which customers can change channels or watch the moving map.
Normally I would expect BA to send out a press release with more details, but given the current situation, I'm not convinced that this will happen sadly.
Planned routes
In terms of routes, it's hard to say what will happen. The chances of what is planned actually happening depends a lot on what routes will reopen when. Currently, it is planned to start in July on the Atlanta route. The aircraft are also supposed to be used on Dallas, Seattle and Nashville (3 September).