BA's catering in 2021 has been best described as "traditional British" although some may be more inclined to refer to it as school dinners. It's obvious BA is trying to save money which is understandable in the current situation. To be fair the meals are generally very tasty with sausage and pash, chicken pie, and shepherd's pie on the rotation at the moment in Club Europe. I actually am reasonably happy with it but I wish they would do something about the token few lettuce leaves they call a starter on Club Europe.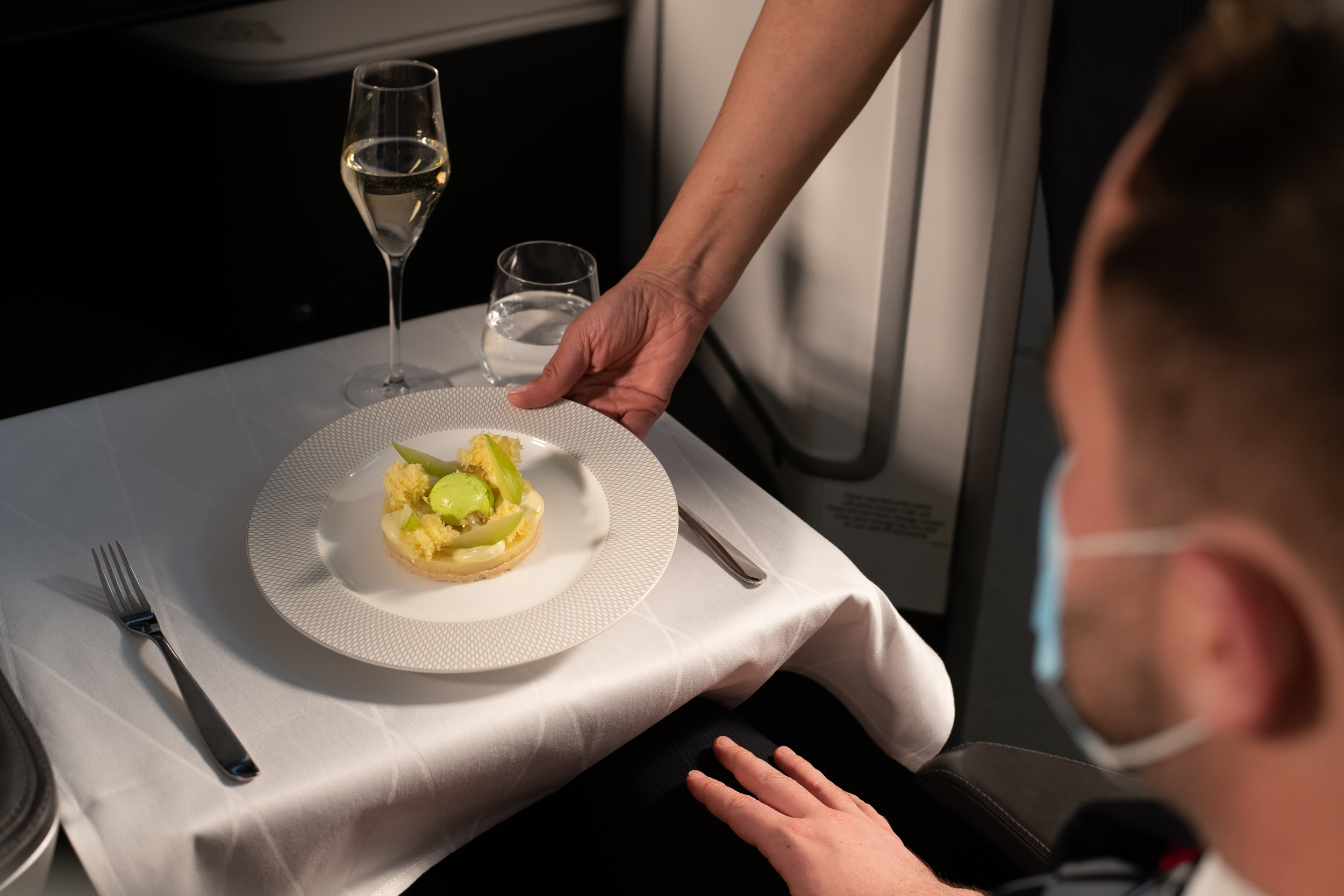 From September 2021, British Airways customers will be welcomed back on board with new 'Best of British Menus' with the September edition featuring a traditional British Roast dinner. The airline's roast will be available in First and Club World and feature 21-day aged British beef, served with roast potatoes, Yorkshire pudding, seasonal vegetables, horseradish cream and gravy.
On flights to the Indian subcontinent, customers will be offered British roast chicken served with roast potatoes, seasonal vegetables, bread sauce and gravy.
The chefs will also be creating themed deserts on its monthly menus, with September's theme being 'All Things Botanical' including an elderflower and white chocolate dessert with compressed apple and elderflower sorbet.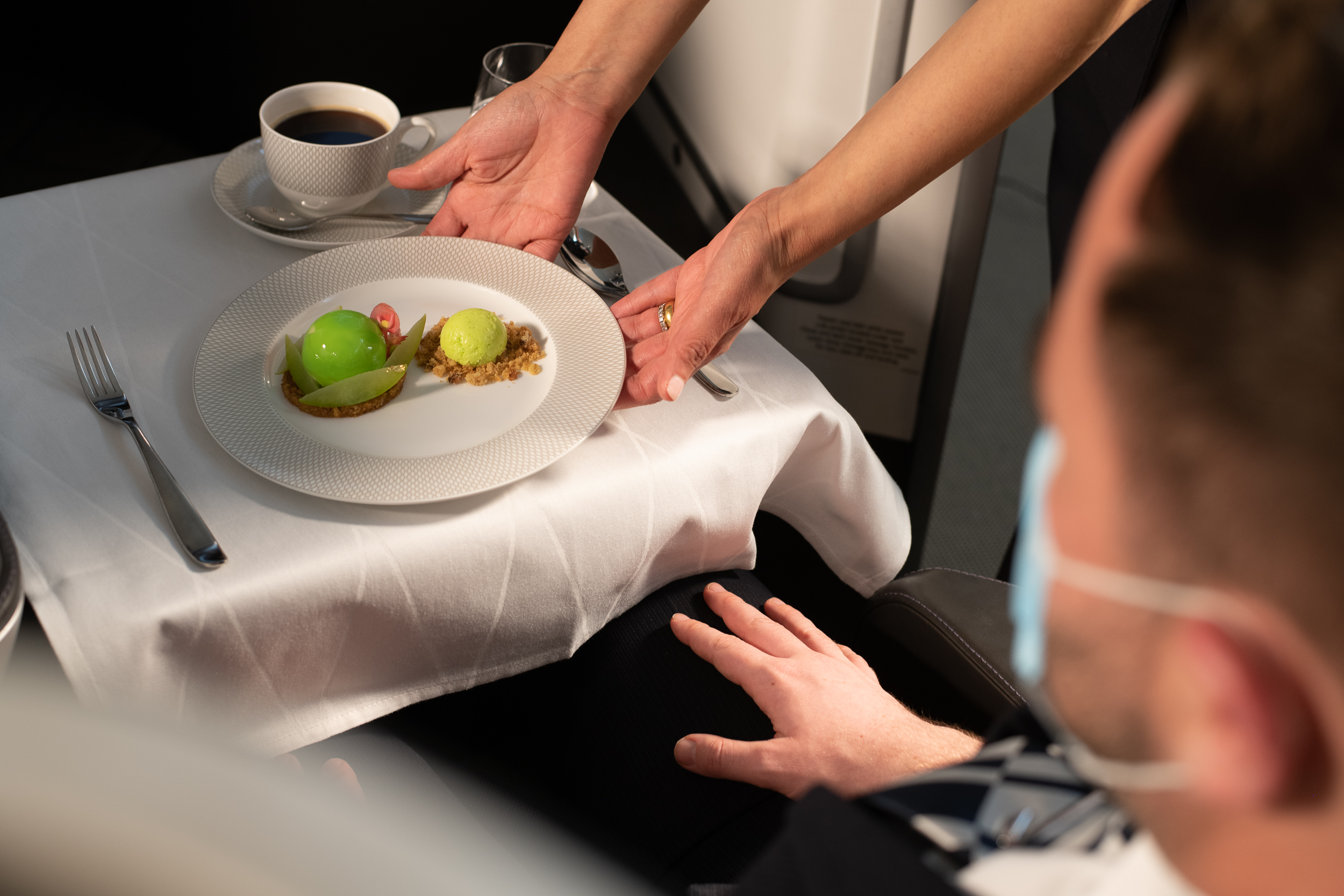 In October, customers can expect to see roast chicken, as well as lamb hot pot and Welsh rarebit with chutney. The new dessert menu will celebrate the British apple season with an apple mousse, with granny smith sorbet or British apple compote with vanilla custard and crumble.
Other classic dishes that will feature on menus will include gastropub classics such as chicken pie with mash, pork pie with piccalilli, shepherd's pie, sausage and mash, as well as chicken bacon leek and mushroom pie. The menu also features vegetarian options using British produce, such as butternut squash gnocchi with blue cheese sauce and wild cavolo nero, and handmade ricotta mezzaluna with truffle cream and grilled asparagus.
I think this all sounds tasty, although whether you would class it as First class, is a matter of personal opinion! However if pork pie is good enough for Berners Tavern, then I guess it's good enough for BA First!
Sajida Ismail, Head of Inflight said: "As we look ahead to welcoming back customers who may not have flown for a while, we wanted to mark the occasion by offering a really special menu that celebrates the best of Britain.
Working with our catering partners, DO & CO and Newrest, we have created dishes using the best of British ingredients while they are in season. We are particularly excited to be offering a roast dinner on board. We know that Yorkshire puddings and crispy roast potatoes can be difficult to re-create at altitude, but our chefs have been working to make it happen, because we know that every British roast dinner should have them!"
What do you think of the sound of the new BA meals? School dinners or great British classics? Let us know in the comments below.