British Airways names Gatwick subsidiary
BA are setting up a new low-cost subsidiary from Gatwick in order to compete with the likes of Easyjet and Wizz. To you or I travelling on BA from Gatwick on short-haul, we will not see any real difference. The airline will still look and feel like BA with all the same perks of the Executive Club and the usual Club Europe service. Catering is likely to be similar although if they are negotiating catering contracts it could be with a different company but is likely to be broadly the same.
The new airline will be called "Euroflyer" which I think is a great choice considering they also have CityFlyer.
In a note to BA colleagues last week, British Airways CEO and Chairman Sean Doyle said:
Our plans for a new BA branded subsidiary to fly short-haul at Gatwick are progressing well, and whilst we still have some further negotiations to sort, it looks likely that we will be up and running to fly the summer schedule.
New drinks for USA lounges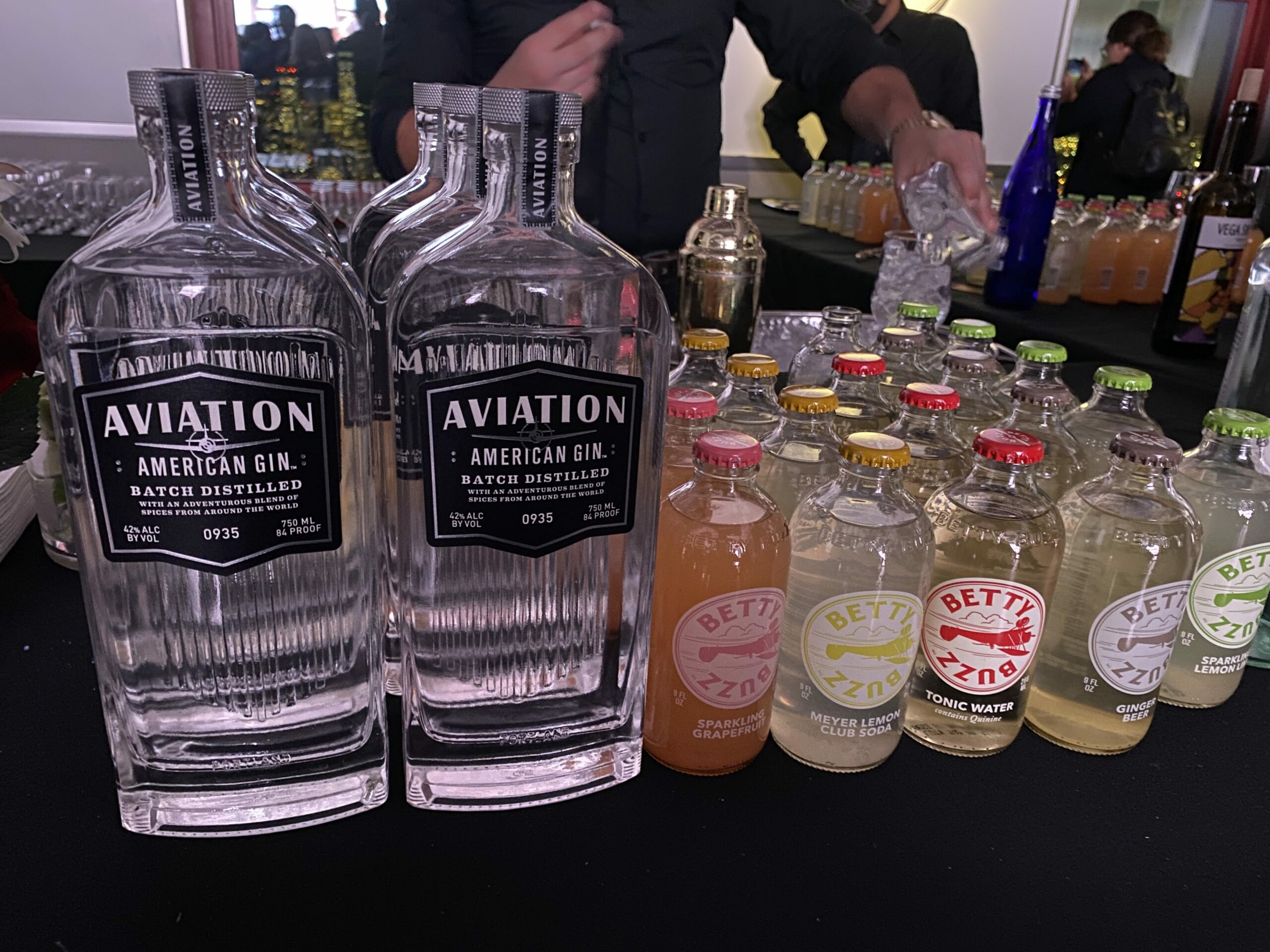 Following on from the gin terrace at JFK which was launched with Betty Buzz tonics and Aviation Gin from celebrity couple Blake Lively and Ryan Reynolds respectively, now Betty Buzz will be available in more lounges.
Betty Buzz, a range of non-alcoholic sparkling mixers is set to be rolled out across British Airways' US lounges, starting with JFK International Airport and San Francisco International Airport.
The mixers only launched in September, by Blake Lively. Betty Buzz is a range of non-alcoholic sparkling mixers made with clean ingredients like real juice and no artificial flavors, colors or sweeteners. Ideal for serving with spirits or good enough to be enjoyed on their own.
Blake Lively, Betty Buzz Founder said "Team Betty Buzz and I couldn't be more excited to partner with Sean Doyle and the entire British Airways crew to bring Betty Buzz to all British Airways lounges in the US. British Airways is a brand who's earned great respect for their standards of quality and experience. Betty Buzz shares the same values, while also bringing a bit of new life and energy. I appreciate Sean and the British Airways team for championing a female founded business in such a meaningful way. Can't wait to fly with you all."
On Monday 8 November, British Airways marked the reopening of borders between the US and UK, with a one-off return of its prestigious BA001 flight number which was previously used for Concorde, and the Empire State Building was lit up in red, white, and blue to honour the historic day. Blake Lively was there to help with the celebrations and I was lucky enough to attend. She looked quite different in real life! I actually really liked the Betty Buzz mixers and thought them better than Fever Tree. However, Blake is off my Christmas card list as she didn't bring along husband Ryan Reynolds. Apparently, they try not to attend engagements together so one of them is always home with the children which is very sweet!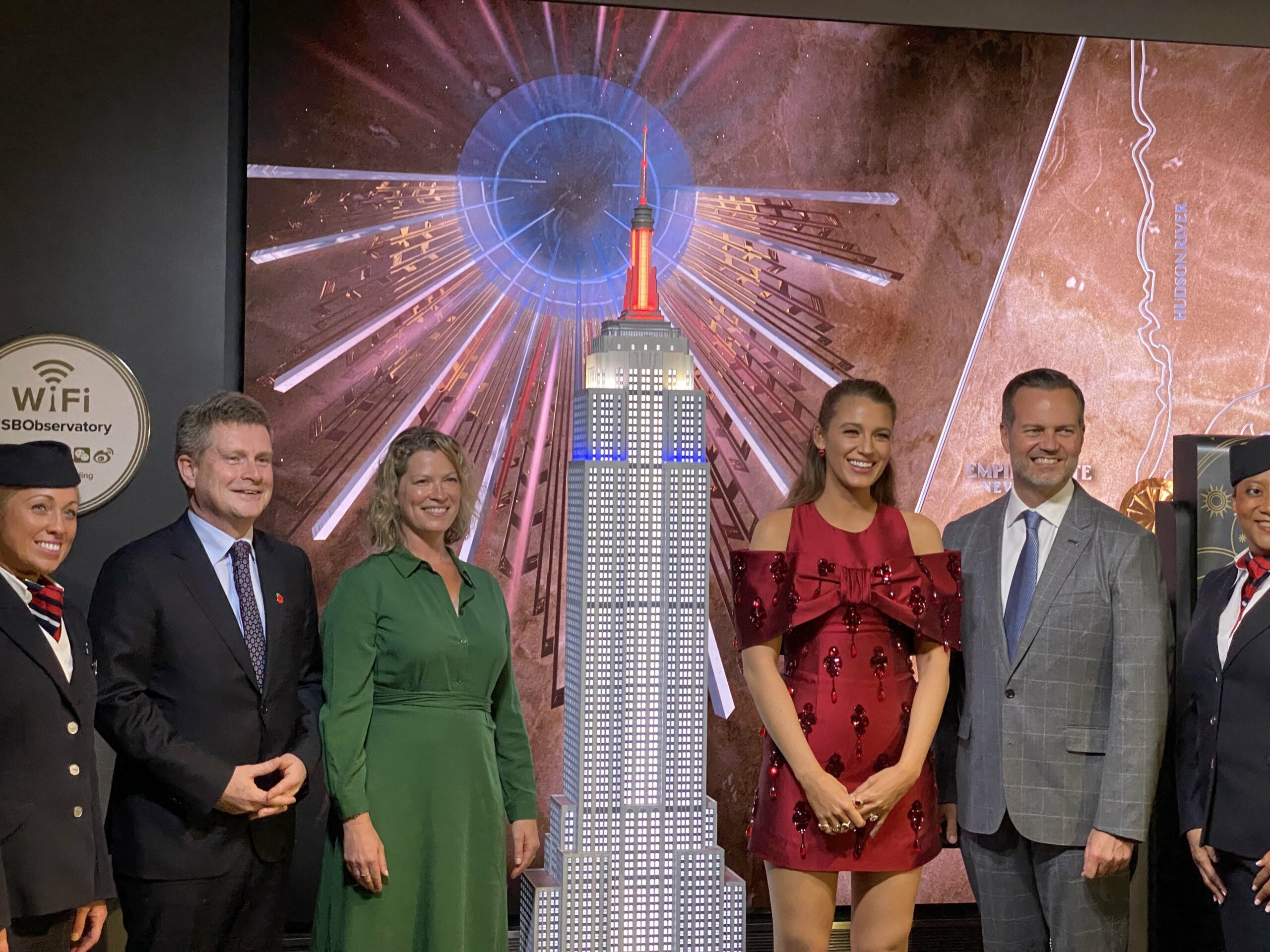 Sean Doyle, British Airways' Chairman and CEO said: "As the US lifts its travel restrictions after 19 months of separation, we are already seeing the benefits of doing face-to-face business. Following the successful introduction of Betty Buzz in our JFK lounge, we will be rolling it out across all our US lounges. As more of our lounges re-open, we continue to excite our returning customers with exclusive partnerships like Betty Buzz."
Iberia launches new routes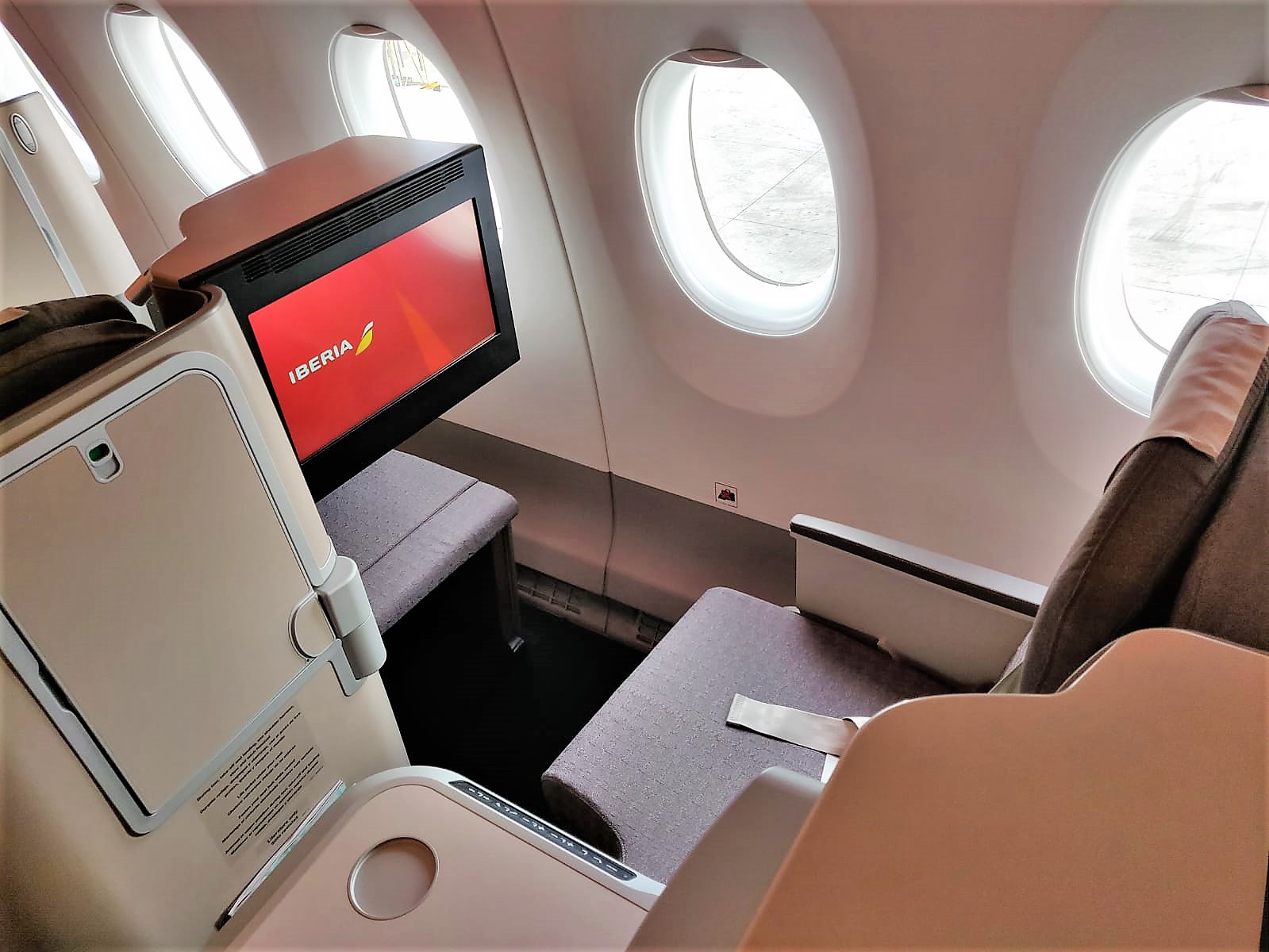 Iberia can have some great value redemptions both in terms of the number of Avios required and in the actual taxes and charges you pay which can be substantially cheaper than booking with Avios through BA. You need to actually book through Iberia by moving your Avios using combine my Avios and fly on Iberia flights. While Iberia business class is nowhere near the standard of BA's Club Suite, the seats are still decent in a 1-2-1 layout. I find the food onboard to be simple but tasty and service is usually pretty good. There is also a good range of South American destinations. You can read my reviews of Iberia here.
It also offers another chance to find Avios availability rather than flying BA but of course you do have to get to Madrid first!
Dallas, an All-new Destination for Iberia
Starting in April, Iberia will operate four weekly return flights from Madrid to the north Texas city, the hub of American Airlines, with which Iberia has a Joint Business Agreement (JBA), facilitating one-ticket connections to a large number of US cities. British Airways and Finnair are also partners in the JBA, which covers routes between Europe and the North Atlantic.
Direct to Washington DC
Iberia's plans to fly from Madrid to the US capital were interrupted by the outbreak of the pandemic, but now they are back on track for four weekly return flights starting in April. The city boasts not only the seats of the three branches of government –the White House, the Capitol building hosting the two houses of congress, and the Supreme Court– but also major museums like the Smithsonian Institution, the world's largest.
Return to San Francisco
Summer flights to the West Coast city will be resumed in 2022, with three return flights per week from Madrid starting in April.
These destinations will bring to a total of nine the number of cities served directly by Iberia in the United States, the Spanish airline's most important market
In the current winter season, Iberia has scheduled 70 flights per week between Spain and the US, reaching the same cities it served before the pandemic began.
The airline is operating 10 weekly return flights to both New York and Miami, five flights a week to Chicago, and three weekly flights to Boston and Los Angeles. It is also flying four times a week to San Juan in Puerto Rico, a destination included in the North Atlantic JBA with American Airlines, British Airways and Finnair.