Catering changes
British Airways is improving its food for customers travelling to Delhi and Mumbai from London Heathrow on both outbound and inbound flights, including the introduction of a full second hot meals across all cabins, which is good news. In Club World (business class), there will also be chilled snacks in the Club Kitchen as well as ambient snacks like crisps and chocolate.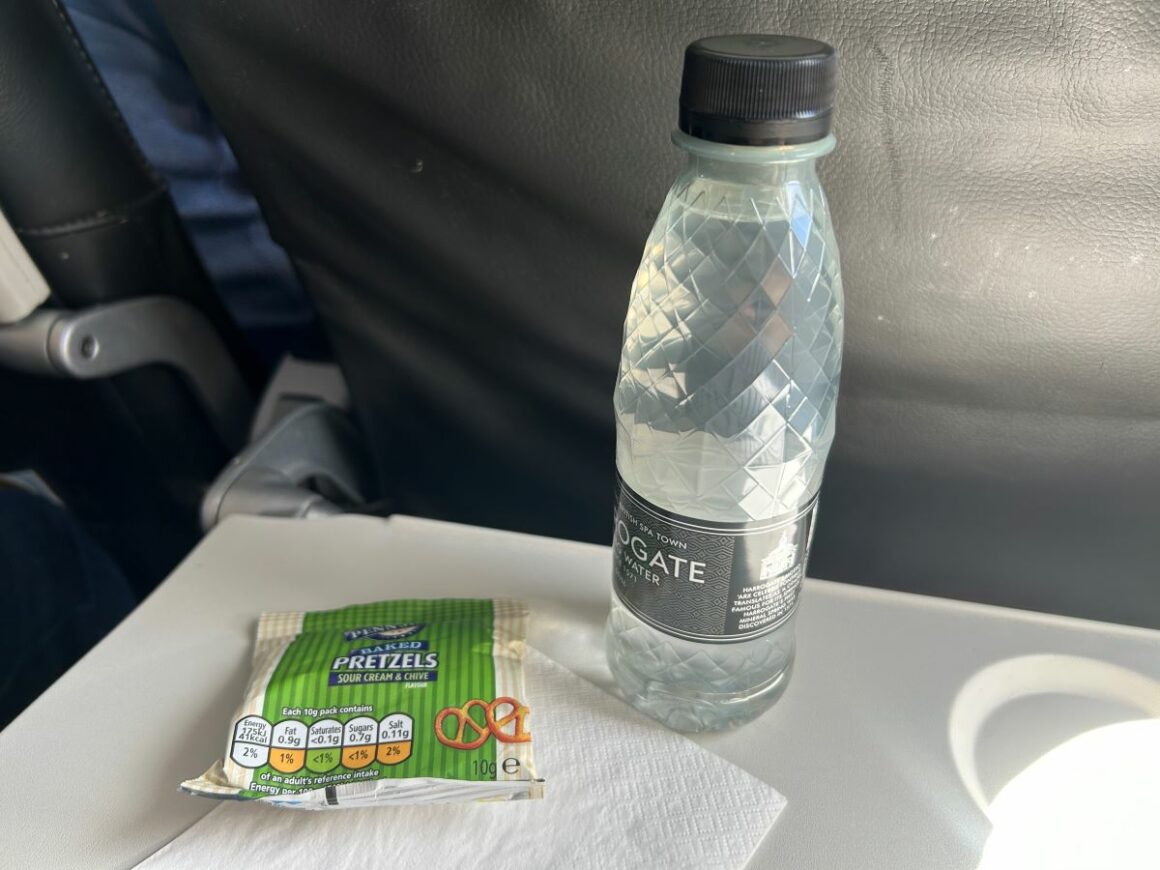 From the 9 August, BA is also changing the snack in Euro Traveller (economy), with the new choice of banana cake or a sultana flapjack available on all flights from London Heathrow and London Gatwick. Personally, I am not that happy about this. Although the pretzels are absolutely tiny (41 calories!) they at least provided something that wasn't sweet. If you don't have a sweet tooth or are trying to avoid sugar, now there is no choice but two sugary options.
On the ground, British Airways has also changed its menus across its lounges, including an enhanced selection of hot breakfasts, afternoon tea and Great British Picnic treats in its Galleries lounges at London Heathrow and London Gatwick. Elsewhere, the airline has updated its à la carte First Dining with local specialities and a British Original offering across its US lounges, with a selection of new cocktails, locally crafted beers and other beverages now available.
I visited the T5B Galleries Club lounge on Monday and was impressed with the selection of food there, which was very similar to what they have in Galleries First. This begs the question, will they then improve Galleries First food? They do now have a make-your-own soup such as hot and sour soup in Galleries First, where you can add your own choice of veg and herbs, which I really like. But my view was that there were now only minor differences between T5B and T5 Galleries First in terms of food.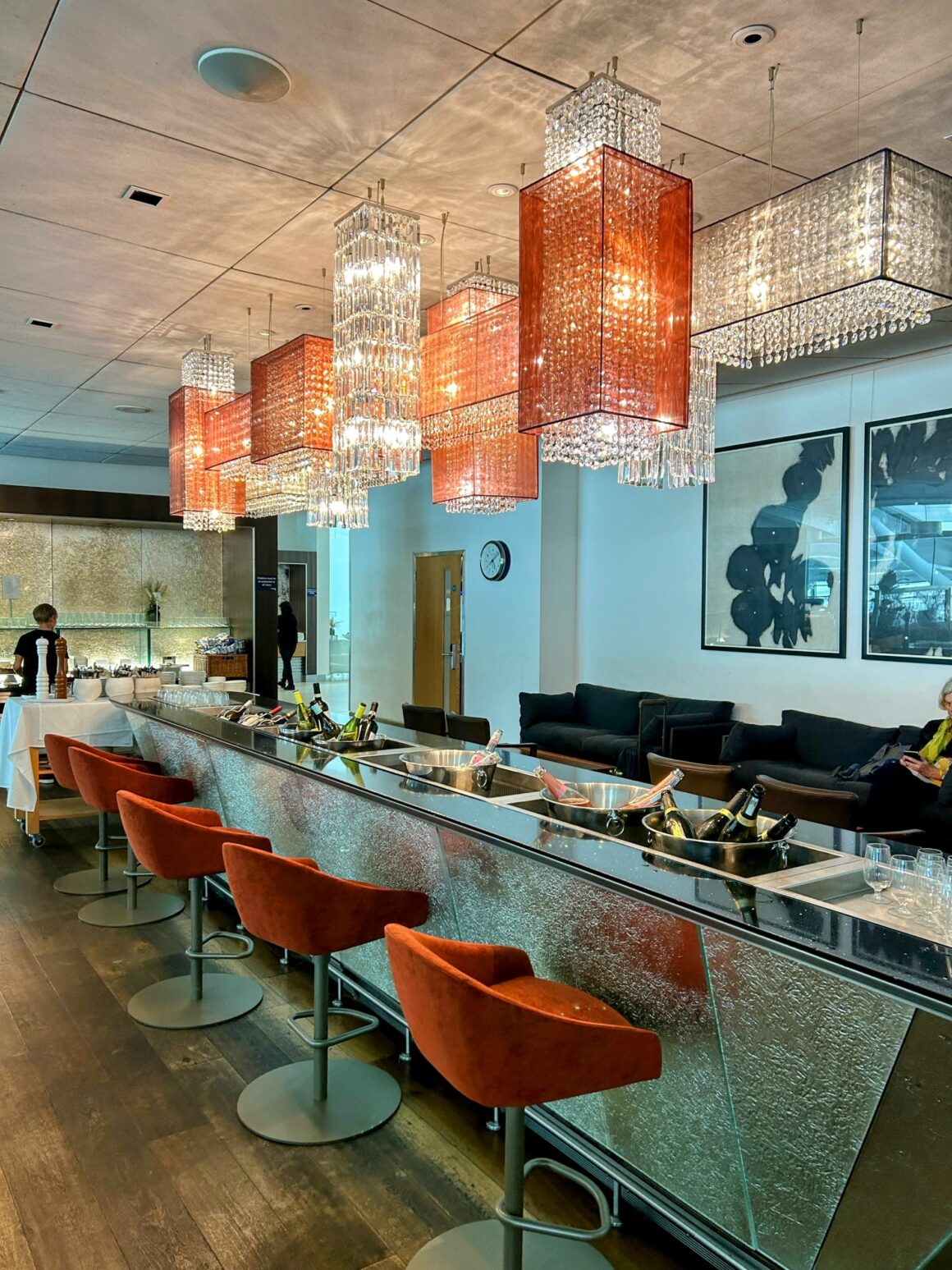 I'll be bringing a full review of the newly refurbished T5B lounge this week and the Whispering Angel bar.
It is rumoured that there will be a First section at the T5B gates, and there is a large section currently boarded off behind the desks, so they are certainly doing some sort of change.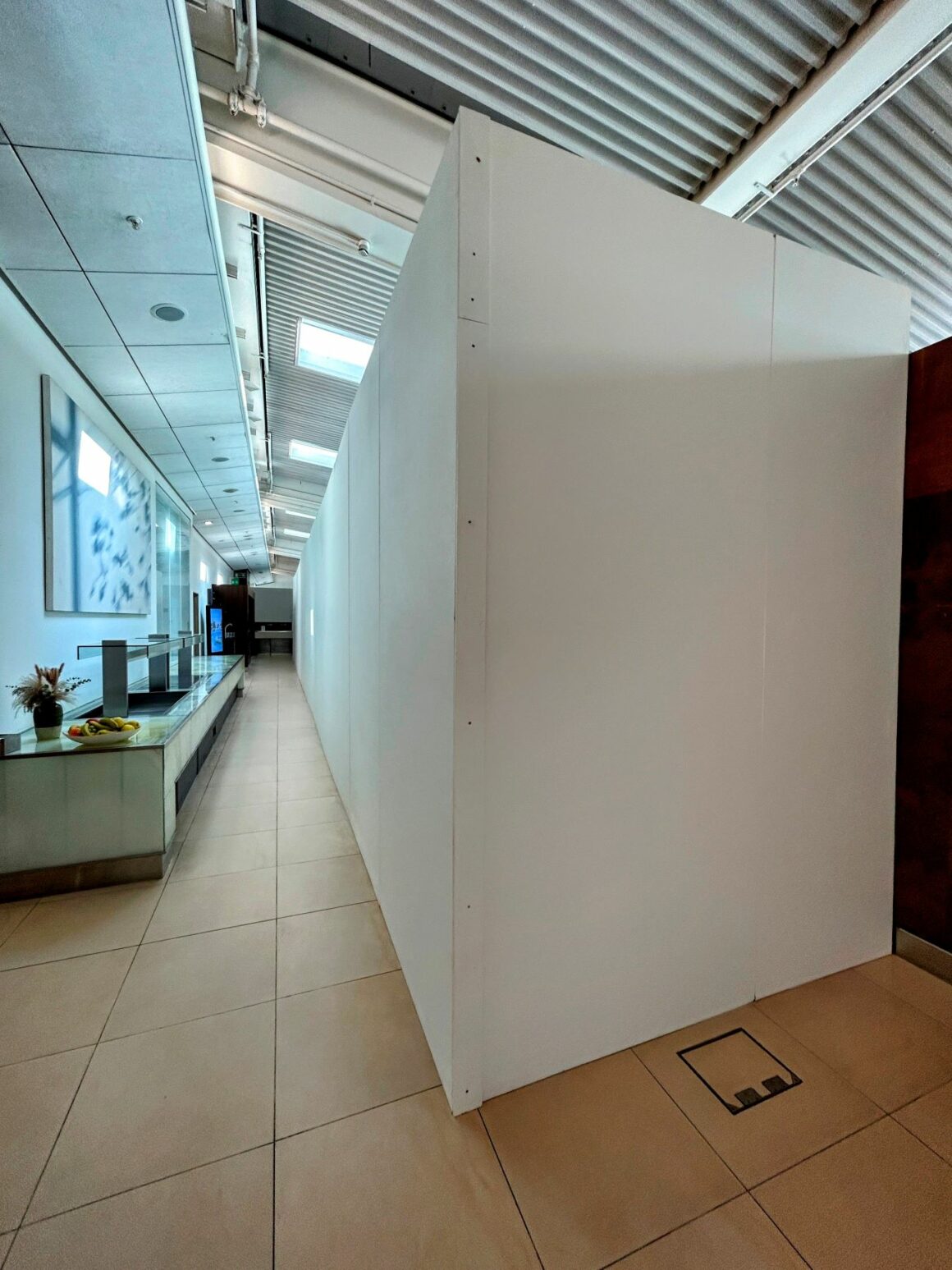 IFE changes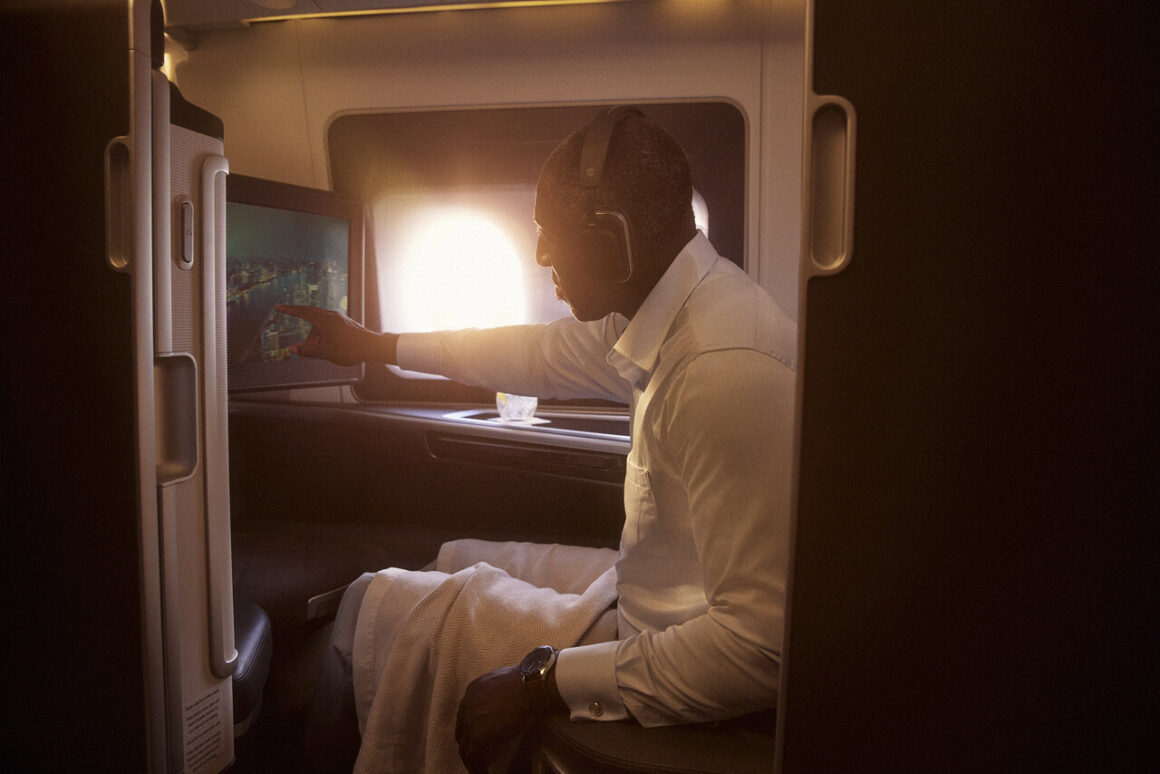 British Airways said in a press release that they have doubled the content available in their inflight entertainment system since the start of the year, with 75+ complete boxsets and 20 classic franchises now available on board for August. If you haven't seen it yet, there is a range of exclusive content for British Airways through its Paramount+ partnership, such as Rabbit Hole: The Algorithms of Control, The Flatshare and Grease: Rise of The Pink Ladies. Movie boxsets include the complete Harry Potter series, Indiana Jones and Mission Impossible.
As we are approaching Fringe season, BA has a range of British Original content, including highlights from the Edinburgh Festival Fringe 2022, such as The Fringe, Fame and Me and Just for Laughs.
British Airways' Chief Customer Officer, Calum Laming, said: "We know just how important it is to provide a great range of entertainment for our customers to enjoy during their journeys, and it's one of the things they look forward to most when they fly with us, so we've been working hard to source new content, doubling the amount available at our customers' fingertips.

'We've partnered with brilliant brands like Paramount+ and even created a dedicated British Original channel. From a newly released blockbuster film to the latest podcast, there's something for everyone to enjoy during their flight this summer."
New Heathrow routes for winter and winter schedule changes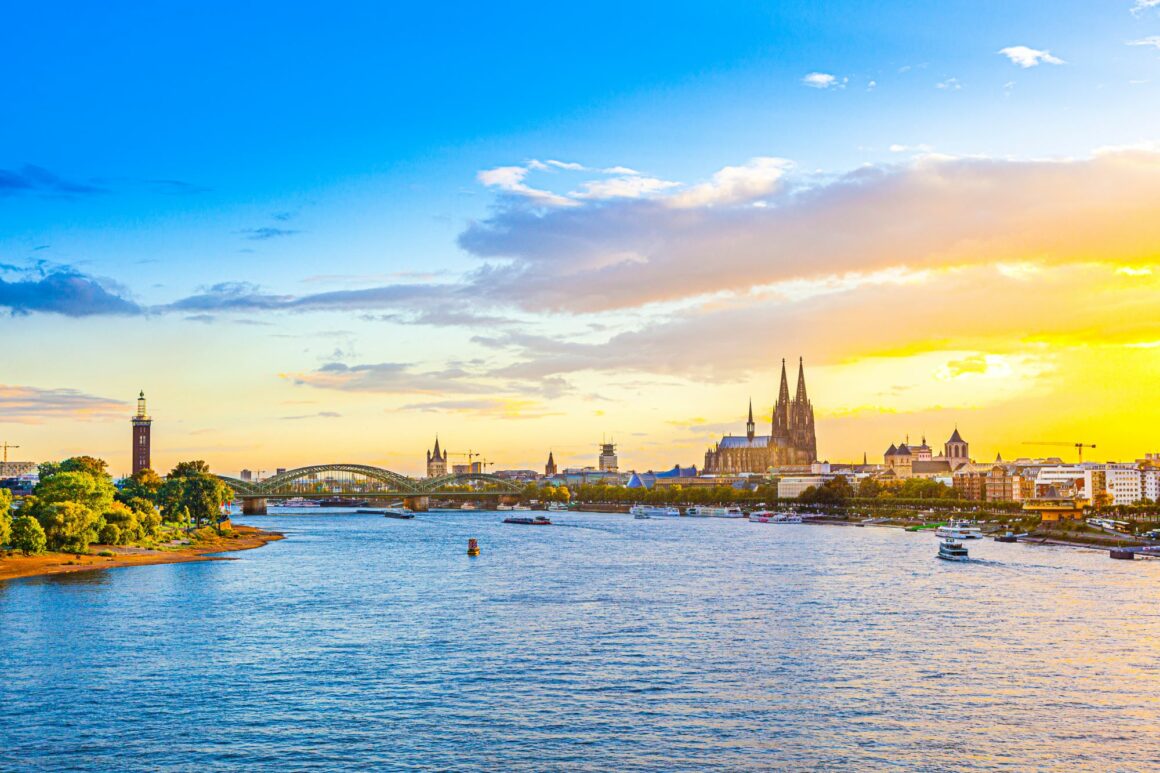 BA is in the process of firming up its winter schedules which you may have seen by the change notifications coming through. Inverness services will be cut back with no night-stop flights. Previously, Inverness was a great starting point due to a lack of APD tax, but I have not seen any decent fares from there for over six months.
Route changes and new routes
The new routes from Heathrow for winter 23/24 are:
Belgrade (3x per week) starts 31 October
Cologne (12x per week) starts 30 October
Turin (1 x per week) 10 December
Riga, Latvia (3x per week) A320/321 from 30 October
Tier points are not confirmed yet, but they are likely to all be 40 TP each way in Club Europe. At the time of writing, BA were quoting fares such as £73 return to Riga, but I can't see anything close to that price, so it may be worth trying at a later time if you are seeing the same. You can find full details of the new routes at the end of the article.
Routes that will be extended into winter are:
Ljubljana, Slovenia – four times per week on Mondays, Wednesdays, Fridays and Sundays.
Istanbul's Sabiha Gökçen Airport (SAW) will become a year-round (four-times weekly)
Frequency changes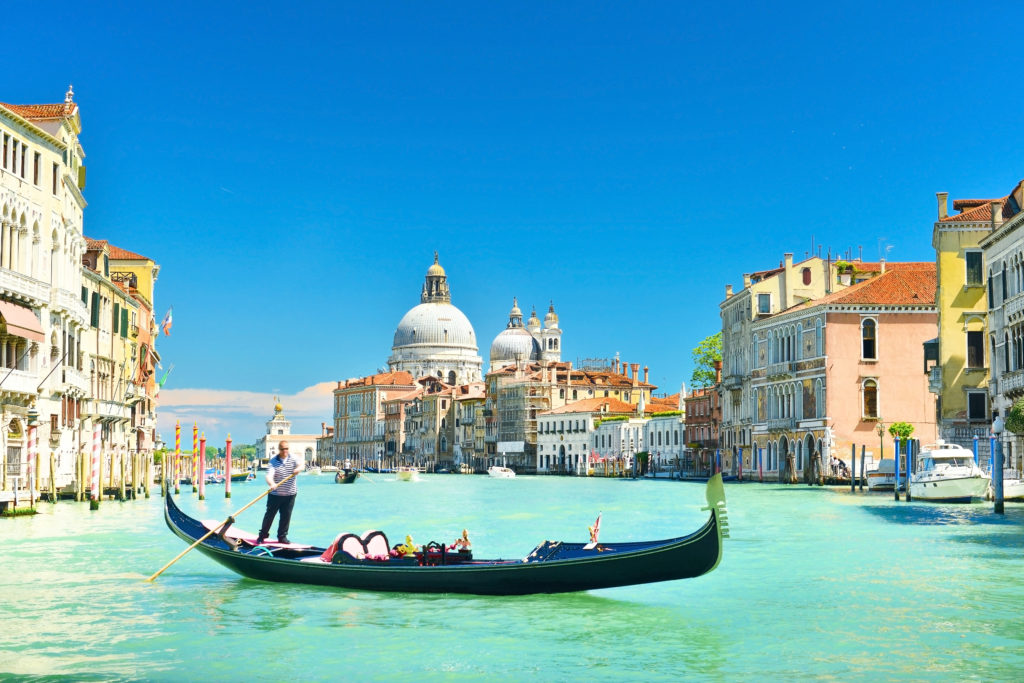 BA will also extend the season of their Heathrow to Faro route to run between February and November, and will only be paused during December/January. During the winter season, there will be two flights a week.
Gatwick to Venice will finish with the final flight is due to depart on 28 October 2023. Obviously, they could decide to bring this back next summer, but there are currently no flights available in the system.
Frequency increases:

Edinburgh: 71 to 77 per week
Faro: 0 to 2 per week (New winter service)
Glasgow: 64 to 75 per week
Grenoble: 1 to 2 per week
Istanbul: 14 to 21 per week
Malaga: 7 to 8 per week
Manchester: 53 to 54 per week
Marrakesh: 5 to 6 per week
Newcastle: 34 to 36 per week
Amman: 6 to 7 per week
Belfast City: 27 to 41 per week
Gibraltar: 9 to 11 per week
Hannover: 14 to 19 per week (addition of nightstop) Jersey: 28 to 32 per week
Larnaca: 14 to 15 per week
Milan Linate: 33 to 35 per week
Reykjavik: 7 to 9 per week
Venice: 21 to 23 per week
Frequency decreases

Aberdeen: 57 to 46 per week
Athens: 27 to 20 per week – Basel 29 to 27 per week – Berlin: 54 to 47 per week
Bologna: 21 to 20 per week
Brussels: 45 to 34 per week (removal of nightstop) – Dublin: 54 to 51 per week
Düsseldorf: 34 to 32 per week
Frankfurt: 38 to 33 per week
Geneva: 81 to 79 per week
Hamburg: 34 to 33 per week
Inverness: 14 to 7 per week (removal of nightstop)
Krakow: 7 to 5 per week
Milan Malpensa: 41 to 32 per week (removal of nightstop)
Munich: 46 to 40 per week
Naples: 5 to 3 per week
Pisa: 7 to 3 per week
Rome 45 to 40 per week
Stockholm: 32 to 31 per week
Tirana: 6 to 4 per week – Zagreb: 8 to 6 per week – Zurich: 45 to 44 per week
London City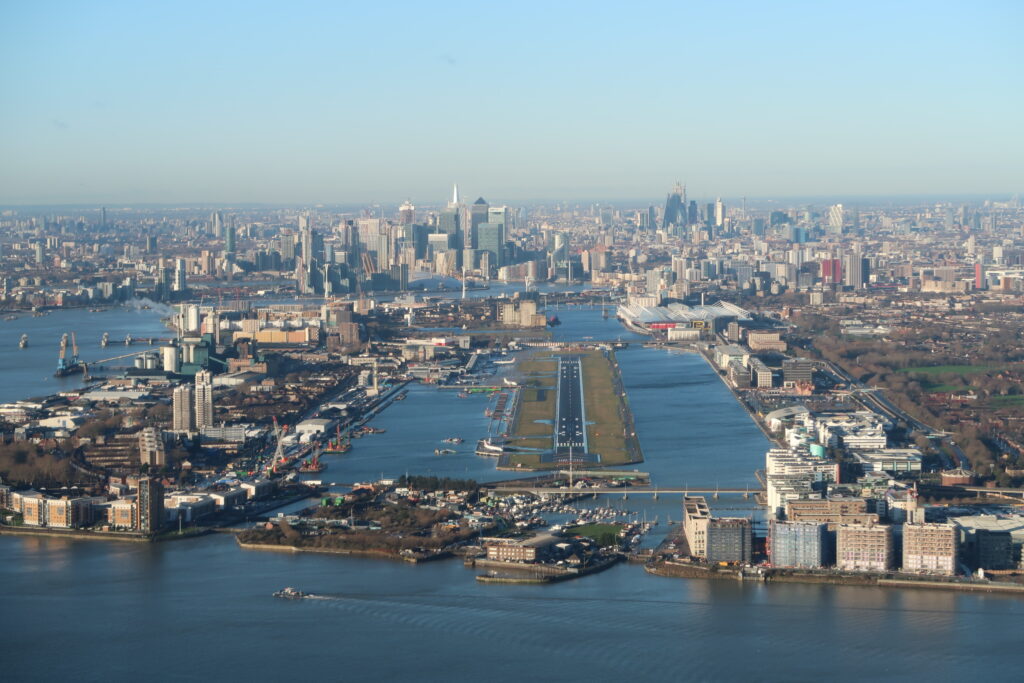 New Route

Milan Linate resumes from 5 November once a week on Sundays (E190 aircraft)
San Sebastián converted from summer seasonal to year-round – Thursdays and Sundays

Frequency increase:

Berlin: 18 to 22 per week
Florence: 12 to 13 per week
Glasgow: 30 to 32 per week
Prague: 3 to 4 per week

Frequency decreases:

Barcelona: 7 to 4 per week
Edinburgh: 53 to 50 per week
Palma: 3 to 2 per week
Salzburg: 2 to 1 per week
You can now check prices and book on www.ba.com
Here are the full details of the new flights:
Start date
Flight number
Departing LHR
Arriving at destination
Flight number
Departing destination
Arriving LHR
London Heathrow (LHR) to Riga, Latvia (RIX): Winter 2023
29 October 2023
BA888
Tue: 0755
Fri: 0730
Sun: 0755
Tue: 1150
Fri: 1125
Sun: 1150
BA889
Tue: 1235
Fri: 1210
Sun: 1235
Tue: 1430
Fri: 1405
Sun: 1425
London City (LCY) to San Sebastian (EAS) Winter 2023
29 October 2023
BA7335
Thu: 0945

Sun: 1315

Thu: 1240

Sun: 1610

BA7334
Thu: 1325

Sun: 1655

Thu: 1420

Sun: 1750

London Heathrow (LHR) to Sabiha Gökçen Airport, Istanbul (SAW)
29 October 2023
BA602
Mon: 0800
Thu: 0755
Fri: 0800
Sat: 0755
Mon: 1210
Thu: 1205
Fri: 1210
Sat: 1205
BA603
Mon: 1300
Thu: 1255
Fri: 1300
Sat: 1255
Mon: 1715
Thu: 1710
Fri: 1715
Sat: 1710
London Heathrow (LHR) to Ljubljana, Slovenia (LJU)
29 October 2023
BA690
Mon: 1310
Wed: 1255
Fri: 1235
Sun: 1520
Mon: 1625
Wed: 1610
Fri: 1550
Sun: 1835
BA691
Mon: 1710
Wed: 1700
Fri: 1635
Sun: 1920
Mon: 1825
Wed: 1815
Fri: 1750
Sun: 2035
London Heathrow (LHR) to Cologne, Germany (CGN): Winter 2023
30 October 2023
BA996

BA998

Mon: 0815
Tue: 0840
Wed: 0825
Thu: 0815
Fri: 0905
Sat: 0905
Sun: 0825Mon: 1620
Wed: 1620
Thu: 1620
Fri: 1620
Sun: 1600
Mon: 1045
Tue: 1110
Wed: 1055
Thu: 1045
Fri: 1135
Sat: 1135
Sun: 1055Mon: 1850
Wed: 1850
Thu: 1850
Fri: 1850
Sun: 1830
BA997

BA999

Mon: 1225
Tue: 1200
Wed: 1150
Thu: 1155
Fri: 1225
Sat: 1230
Sun: 1145Mon: 1950
Wed: 1950
Thu: 1945
Fri: 1950
Sun: 1925
Mon: 1300
Tue: 1235
Wed: 1225
Thu: 1230
Fri: 1300
Sat: 1305
Sun: 1220Mon: 2025
Wed: 2025
Thu: 2020
Fri: 2025
Sun: 2000
London Heathrow (LHR) to Belgrade, Serbia (BEG): Winter 2023
31 October 2023
BA880
Tue: 1420
Thu: 1210
Sun: 1410
Tue: 1905
Thu: 1655
Sun: 1855
BA881
Tue: 1950
Thu: 1800
Sun: 1940
Tue: 2040
Thu: 1850
Sun: 2030
London City (LCY) to Milan Linate, Italy (LIN): Winter 2023
5 November 2023
BA7314
Sun: 1240
Sun: 1535
BA7315
Sun: 1615
Sun: 1710
London Heathrow (LHR) to Turin, Italy (TRN): Winter 2023
10 December 2023
BA536
Sun: 0930
Sun: 1225
BA537
Sun: 1315
Sun: 1410
HT: To fly to travel