British Airways' new wine Avios partner
BA recently announced that it would end its long-standing partnership with Laithwaites. Now they have revealed the details of their new wine partner.
The airline has announced details of The Wine Flyer, which will launch on 4 October 2022 in partnership with IAG Loyalty. This dedicated online retailer will allow members of the British Airways' Executive Club loyalty programme to collect up to 10 Avios per £1 spent on more than 140 varieties of wine. You will also be able to redeem your Avios for wine, although generally, I'd advise against this as it's poor value versus a flight redemption usually.
Laithwaites were OK, but their wines were a little limited in my opinion. The new partnership sounds like they will have a much more exciting choice of wines to earn Avios on.
Every wine chosen for the range has been produced by a country on British Airways' global network (to be fair that's not hard if you include codeshares). Prices start from less than £10 per bottle and the range includes premium brands such as Whispering Angel, Penfolds and Moët & Chandon. Beers, spirits and non-alcoholic beverages will also be available.
A proportion of the wines have been selected due to their legacy or future pour on British Airways' flights, such as the Teusner's 'The Riebke' Shiraz which has been served in the premium cabins.
Customers making one-off payments will collect 5 Avios per £1 spent on their total basket value, and those signing up to a subscription option will collect 10 Avios per £1 spent. A special introductory offer will be available until 31 December 2022, offering 10 Avios per £1 on one-off purchases, and 15 Avios per £1 on subscriptions.
Wine can be purchased from as little as 8,000 Avios per case of six, and there will be options to purchase with a combination of cash and Avios.
Jack Smith, newly appointed CEO of IAG Loyalty's subsidiary said, "By launching The Wine Flyer, we have introduced one of the most generous Avios earning platforms available.

"We know that wine is a huge passion of many of our members, so we're offering a broad choice in country, region, grape, style and price point to suit as many customers as possible. We have a unique opportunity to bring customers a variety of wines, including those that they've enjoyed in the air on British Airways flights, or in its lounges."
The wines will be available from the dedicated website, which will launch soon: www.thewineflyer.co.uk. You can sign up for their offer emails already on the website.
Qatar and BA complete their partnership expansion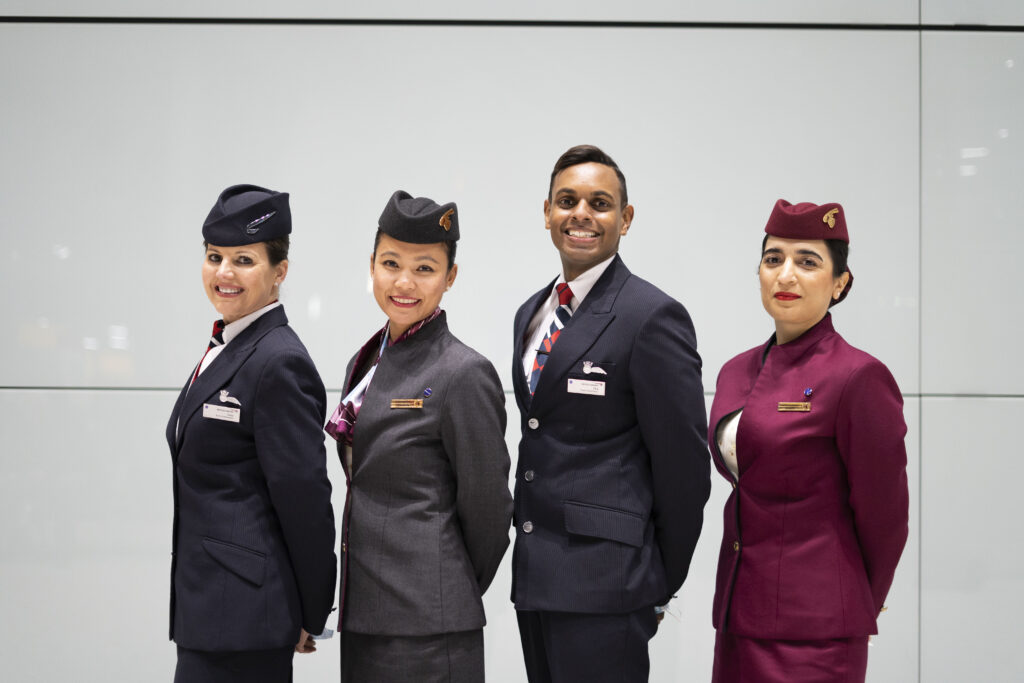 Qatar Airways and British Airways have completed the latest phase in the expansion of their partnership, offering connectivity between more countries than any other airline joint business.
The airlines have added 42 new countries to their shared network, including Italy, the Maldives, Norway, Singapore, and Sweden, giving passengers enhanced access between destinations in Europe and the Middle East, Africa, Asia and Oceania. The airlines say that "Customers will now benefit from even greater choices in prices and schedules with options for direct flights as well as connections via hubs in London and Doha."
This is all part of Qatar Airways and British Airways' plan to enhance the joint network and provide passengers with the best of both airlines. Obviously, there is now the option to link your BA and Qatar loyalty accounts and earn and burn Avios across both airlines.
The expansion will enable seamless connecting journeys on single tickets through Doha and London, bringing the total number of destinations served by the two airlines to 185 across more than 60 countries. In effect, it means you can book tickets on a mix of BA and Qatar to more destinations through either airline, and they both benefit from a share of the revenue.
Qatar Airways Group Chief Executive, His Excellency Mr. Akbar Al Baker, said: "The growing collaboration between Qatar Airways and British Airways shows our customers our common goal to offer an unparalleled network with unique benefits. Travellers can now experience the best in quality and service as they travel across our joint network. The joint business between our airlines cements both Qatar Airways and British Airways as industry leaders, aiming to provide the utmost flexibility and unrivalled connectivity to our customers."
Cooperation on a small number of routes is yet to be confirmed due to regulatory clearances. They have produced a swish new video for the partnership.
I do think it's not where it should be as the difference between the onboard service between Qatar and BA in business class has never been further apart with BA still sticking to their one tray service which consists of Club Europe starter and dessert but a normal main. Fingers crossed that BA sticks to its promise of restoring pre-Covid Club World by the start of winter schedules.