I have always really liked the British Airways lounge at Johannesburg, as it usually has a great selection of food and drink plus helpful staff.
BA has now made it even better with a significant refurbishment in Johannesburg. The new and improved space has been converted into one large lounge with a dedicated boutique dining area for First customers. Roving Reporter and I will be there in January on our way to Cape Town so we will bring you a full review then!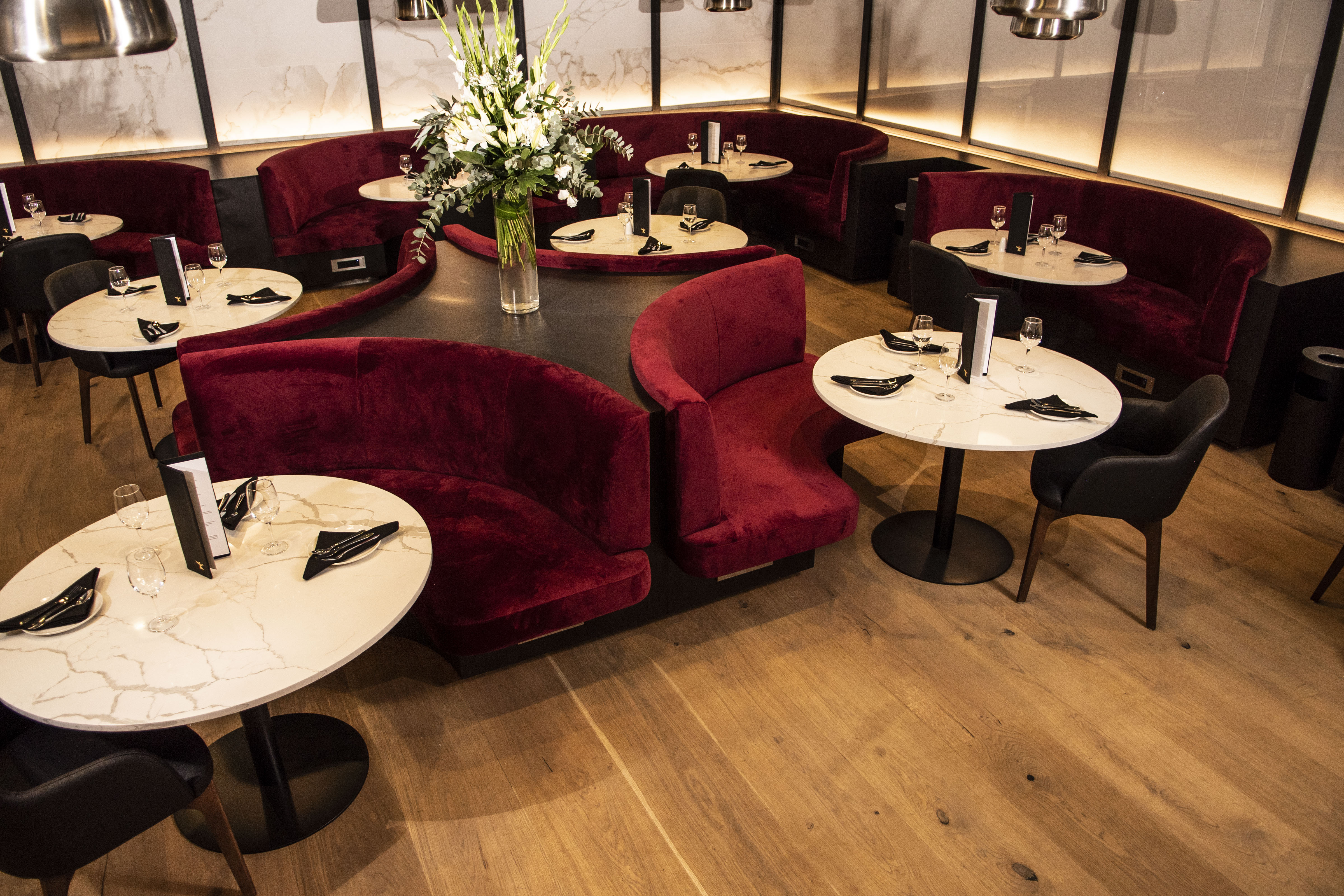 The lounge follows the same design concept as all the recent lounge openings which started with the Rome lounge in 2018. The 880 square metre lounge can accommodate up to 247 customers and offers a modern bar area for socialising, a brasserie dining area and office space with plenty of work stations with power outlets.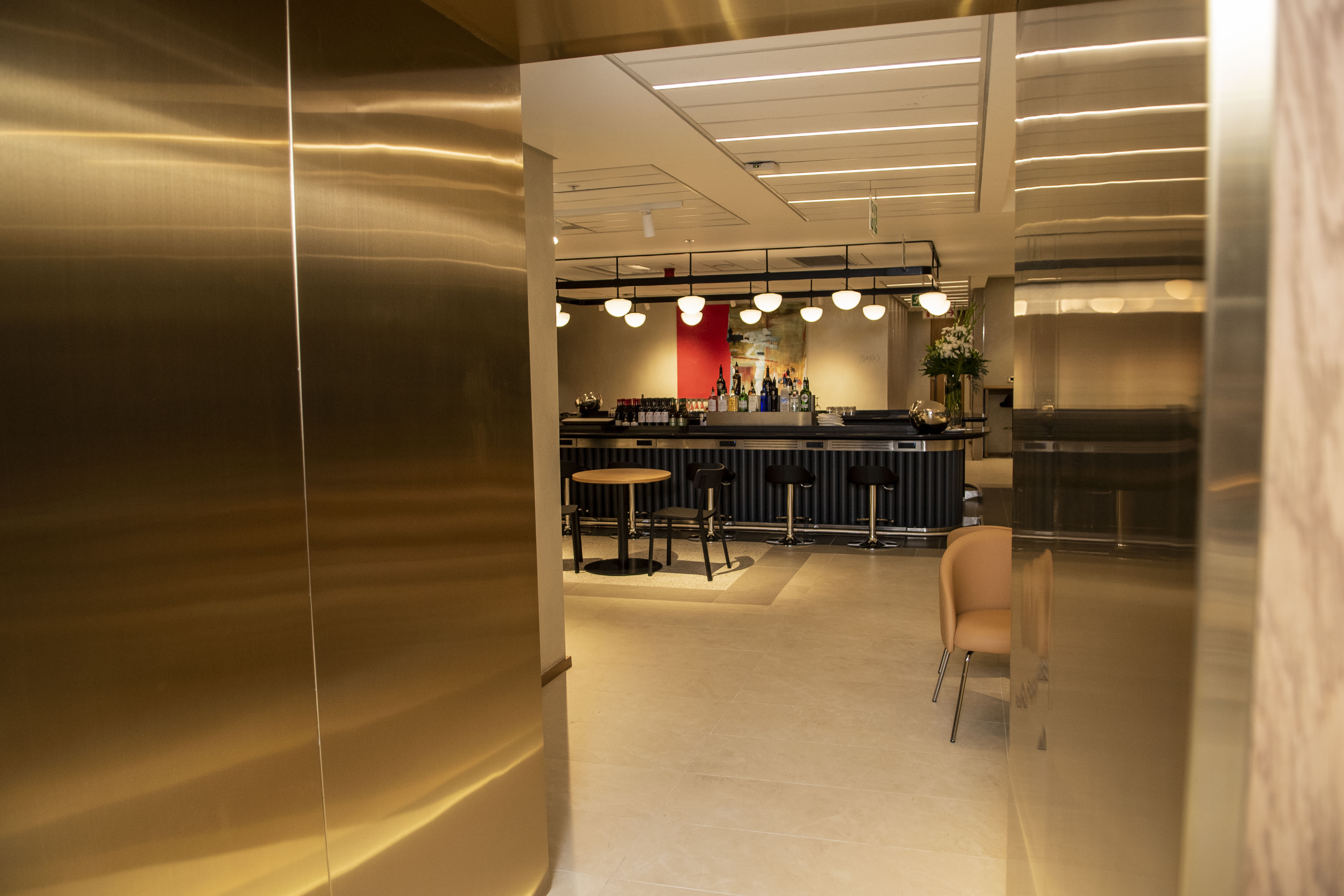 A quieter separate seating area with a mix of armchairs and banquette seating is available for those who wish to relax with complimentary magazines and newspapers.
Zoned areas in the lounge will enable guests to choose what area they would like to relax in depending on their mood, with a music system and bespoke playlist. Lighting has been carefully planned by zone and dimmable to reflect the time of day.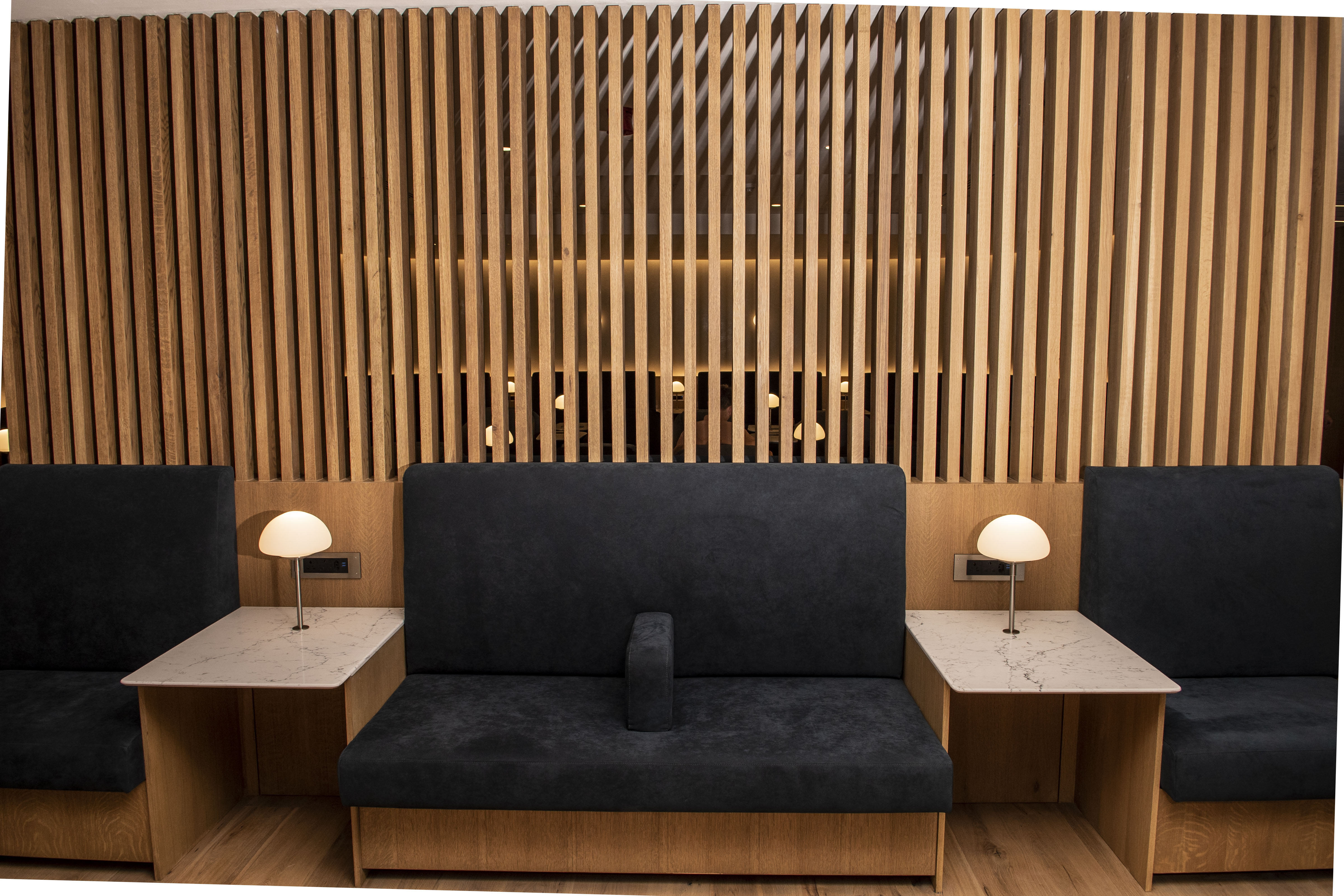 The new lobby bar, illuminated by brand new feature lighting, is stocked with spirits, beers and soft drinks together with a selection of fine wines.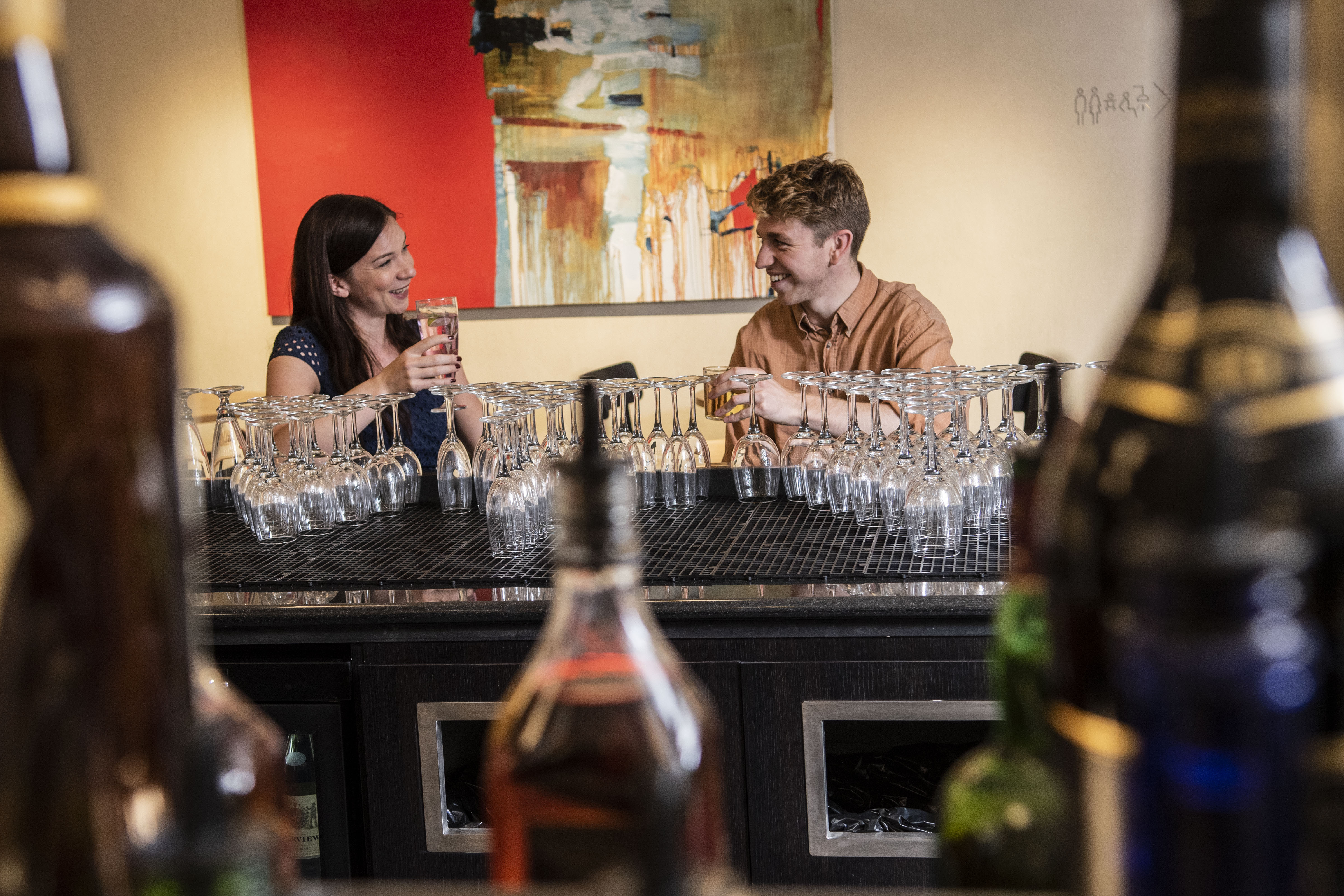 New kitchen facilities offer an enhanced dining menu of hot and cold options including Cape Malay curry, fresh seasonal salads, mezze, local charcuterie and Indezi river cheeses.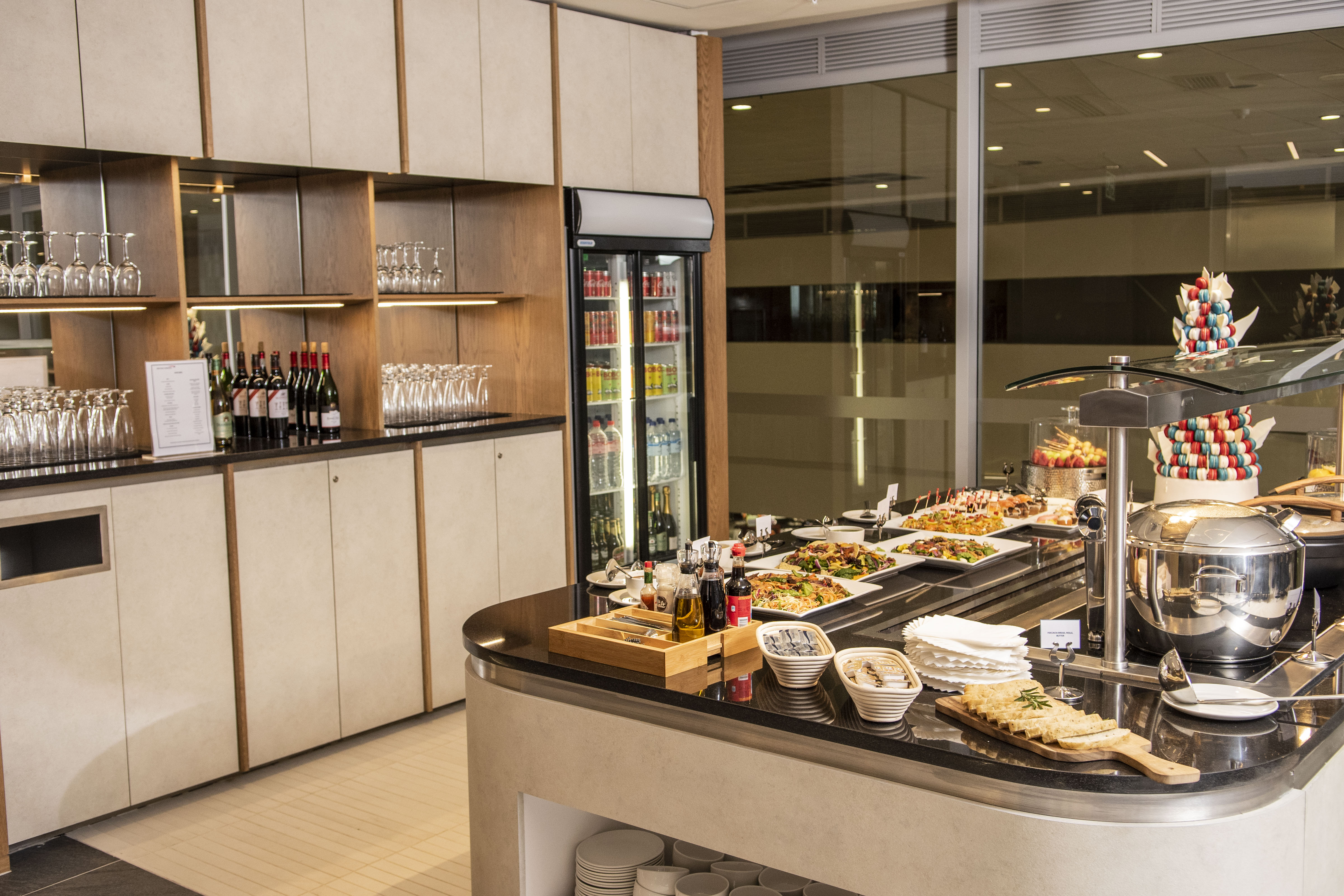 First Boutique Dining offers a pre-flight a-la-carte menu carefully curated by the in-house chef, complemented by an extensive wine list.
Carolina Martinoli, British Airways' Director of Brand and Customer Experience, said: "We're delighted to present the next step in our significant customer investment with the re-opening of the Johannesburg lounge. Every detail has been carefully designed and we've created a space to meet our customers' needs – whether they want to relax with a hot meal, work in peace or enjoy a drink at the lobby bar, the lounge will get their travels off to the best start."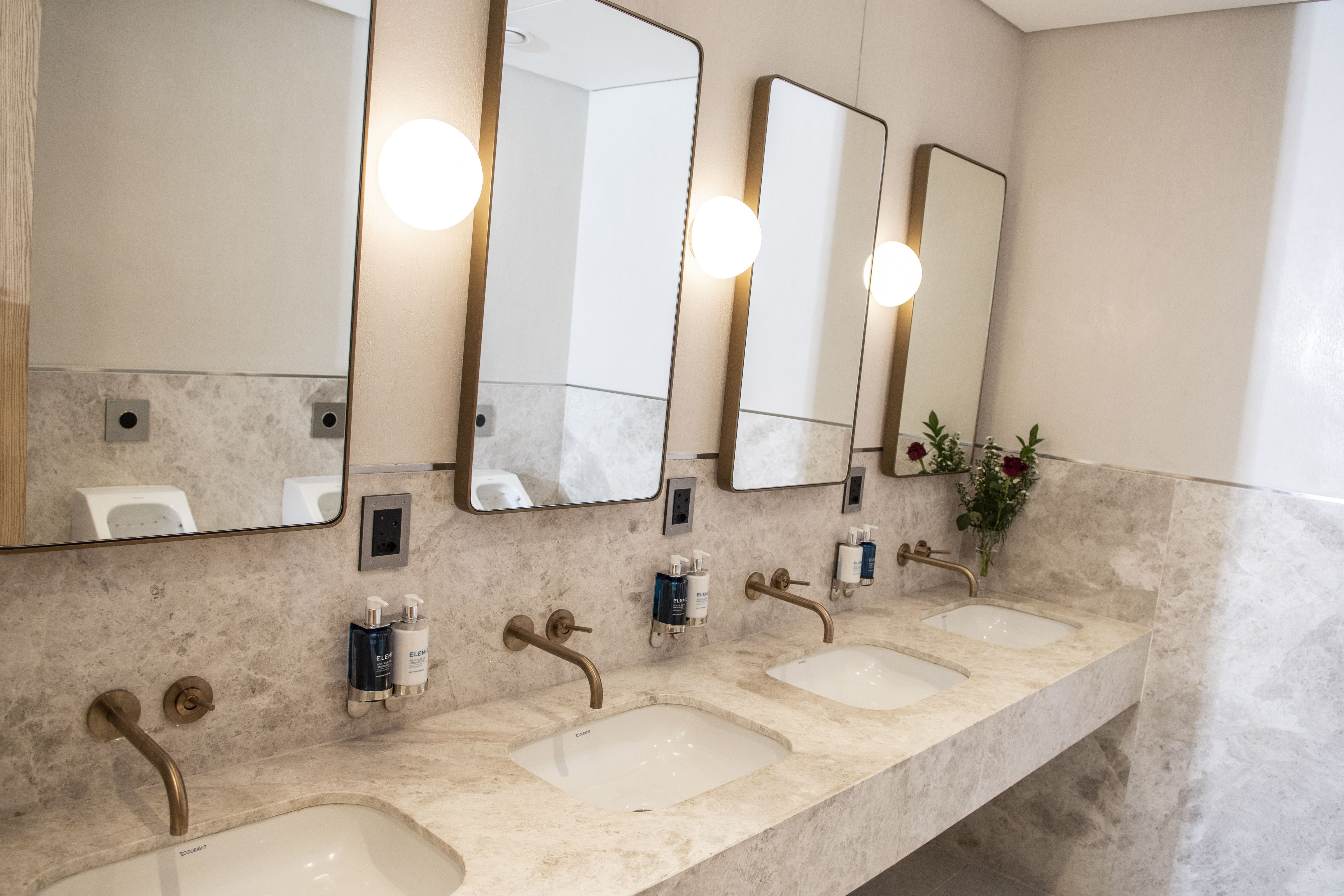 Further investment is planned with a new British Airways lounge in Geneva, which is also set to open in 2019.