British Airways route changes
British Airways is increasing its US route network this summer, taking its direct US routes to London to 26. Today Portland, Oregon becomes the newest destination on the British Airways route map, providing the city's only direct route to the UK. It's been a long time coming and Portland has been through its challenges over the pandemic. Hopefully, it is beginning to return to normality as it was always one of my favourite US cities.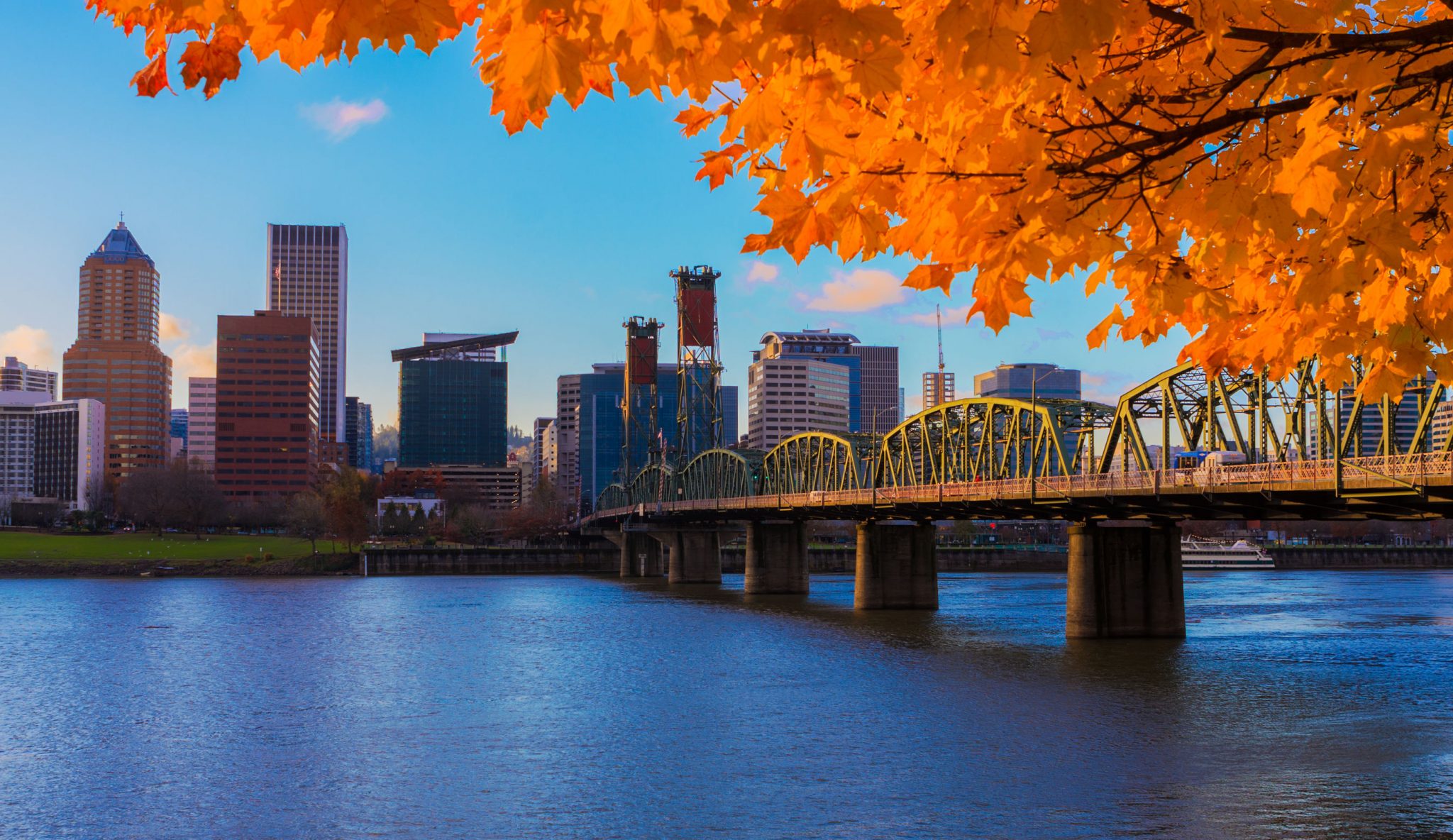 The brand-new route to Portland will operate five times per week – Monday, Tuesday, Wednesday, Friday and Sunday. The Portland route will be operated by the Boeing 787-8 Dreamliner. If you are interested in an Avios redemption I can see plenty of availability from December onwards.
Neil Chernoff, British Airways' Director of Networks and Alliances said: "This summer British Airways will be flying from 26 US cities to London and we're very excited to be adding Portland to our list of transatlantic destinations. Not only are we the only airline to offer direct flights from Portland to London, but this new route also opens a wide variety of connections for our customers. Through Alaska Airlines, our oneworld partner, British Airways will offer codeshare connections to several destinations operated by Alaska Airlines from Portland."
British Airways also relaunches its direct route from Pittsburgh to London. It remains the only airline to offer a direct flight from the Pennsylvanian city to London. The airline will resume a year-round four-per-week service – Tuesday, Wednesday, Friday and Sunday. This will also be a B787-8.
On June 6, the airline launches a new, daytime flight from Newark Liberty International Airport to London Heathrow – its third daily flight from Newark to London, to support the return of business travel. Personally, I much prefer the daytime flights as you rarely get much sleep on the overnight flights as the total flying time is often between 5-6 hours. Although it means an early start, it definitely helps with the jet lag as you arrive back in the UK in the evening and hopefully then get a good nights' sleep.
The daytime flight will depart at 7.55am from Newark – a convenient option if you want to spend an extra night in the New York area, or for those who wish to arrive just in time for an evening in London.
This summer also marks the return of daily direct flights from San Jose, California, to London on June 13; and the return of A380 aircraft to more North American airports. Chicago and Vancouver were the latest cities to welcome the Airbus 380 earlier this week. Meanwhile, Dallas Fort Worth is preparing to welcome the A380 for the first time on July 1. The aircraft, which is British Airways' and the airline industry's largest, offers a choice of First, Club World, World Traveller Plus and World Traveller cabins and has a total of 469 seats.
There are 12 A380s in the British Airways fleet. Although it's not a patch on the B747 in my experience, I do enjoy Club on the upper deck which has the side bins for the window seats like you used to get on the B747. This for me makes all the difference with old Club World as it gives lots of storage and a flat surface to keep things like a water bottle when the table is not in use.
United introduce new amenity kits from Away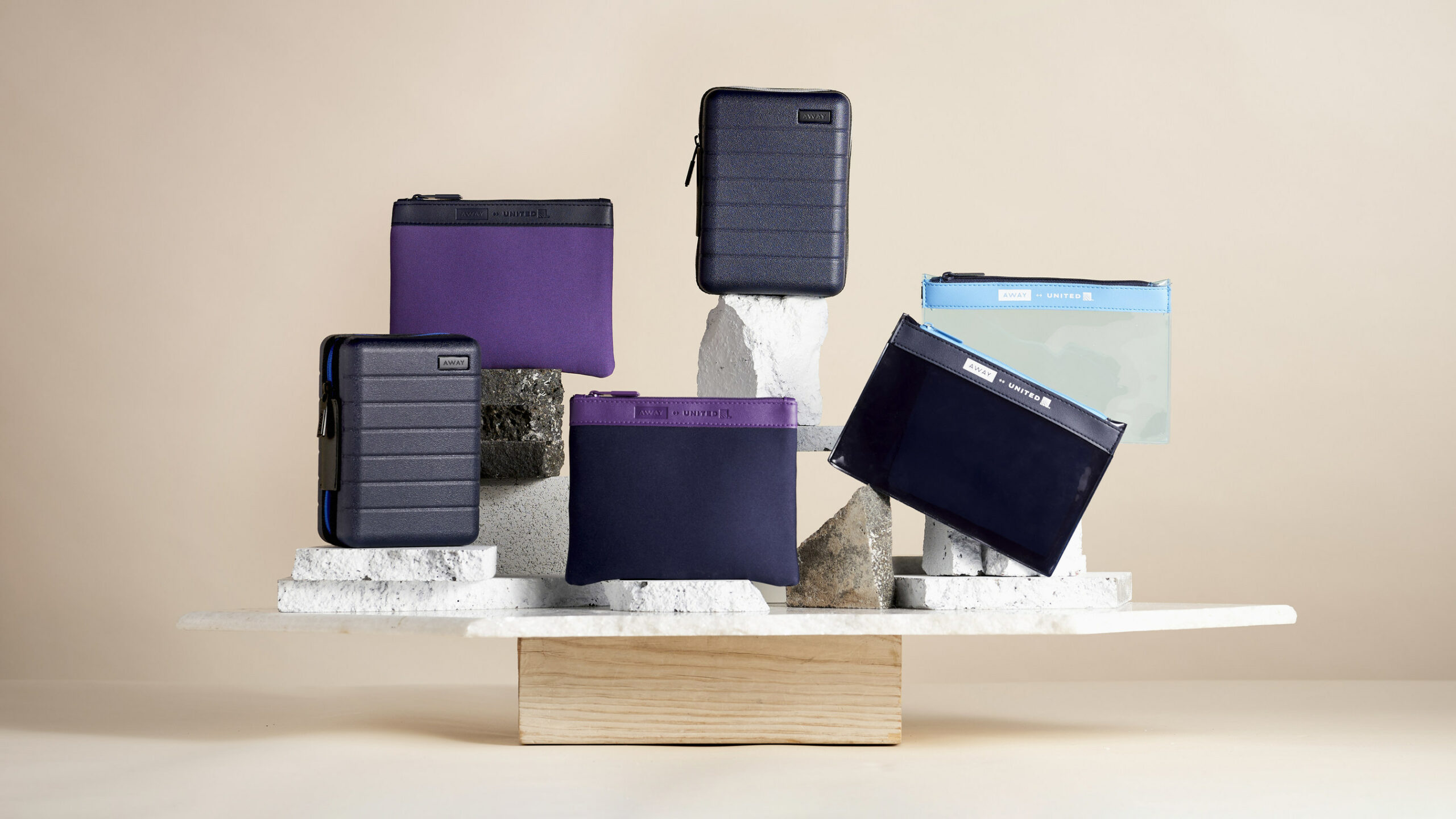 I do love a good amenity kit, especially one you can use the bag again. United has partnered with Away to offer some very cute mini suitcase amenity kits. (ANA also had a very collectable Rimowa one that's similar). Sunday Riley is also a fantastic skincare brand that I personally use. I feel like I need to book something on United just to get one of the kits! It's definitely the sort of thing that I would see myself keeping and reusing.
Travellers flying in premium cabins on United's long-haul international and premium transcontinental routes will be the first to experience the airline's new, co-branded amenity kits designed exclusively for the airline by global travel lifestyle brand Away. Inspired by Away's iconic suitcases and versatile accessories, United will offer three versions of the amenity kits, each with custom travel essentials and Sunday Riley's United-exclusive range of clean, cruelty-free skincare products. The collaboration signifies the first time Away, the global travel lifestyle brand, has partnered with a commercial airline.
"As travel demand continues to rise to unprecedented levels, travelers are seeking comfort and quality now more than ever when they fly—that's why we chose to partner with Away," said Luc Bondar, vice president of marketing and loyalty and president of MileagePlus at United. "Away's mutual commitment to making travel more seamless, elevated and modern design aesthetic is in perfect harmony with United's brand, and we're thrilled to have the opportunity to be the only airline to provide this unique offering to our customers."
The Away amenity kits offered include:
Hard Pod: For travellers flying in United Polaris® business on long-haul international flights. The sturdy shell and interior elastic band will help keep belongings organized.
Sports Pouch: For travellers flying in United Premium Plus® on long-haul international flights. Featuring a soft, protective material you can keep all your belongings organized —including your other travel essentials.
Zip Case: For travellers flying in United Business on premium transcontinental flights. The water-resistant kit for transcontinental premium travelers is an ideal solution for storing liquids through airport security lines.
In addition to co-branded essentials like earbuds, an eye mask, and a dental kit, the Away amenity kits will include United's In-Flight Remedy skin-care products from Sunday Riley. Sunday Riley custom developed the In-Flight Remedy line to offer United passengers, high-end skincare products. They were formulated with hydration in mind for long haul flights. Each amenity kit includes a variety of Sunday Riley products, from face creams and cleansing cloths to hand creams and lip balms.
If you like the look of the mini suitcase you can actually buy one from Away. They are not cheap but often feature in their regular sales.
What do you think of the new mini suitcase amenity kits from United? Cute and collectable or a waste and cumbersome to cart home? Let us know in the comments below.