Chose your airline seat away from kids
JAL has introduced a way to show where children under 12 are seated on the seat map. This is to allow adults that wish to be seated away from children to make an appropriate seat choice. While I actually like the idea having had some difficult flights with someone else's badly behaved child disturbing everyone, I can see some flaws. First, you could pay for a seat away from children sometime in advance only to find that the seat map has changed by people booking last minute. Secondly, families often swap seats around once on board, so again you could still find you are close to a child when you don't want to be.
One solution would be to allocate the mini cabins on some aircraft as adults only. However, I also like one that is non-snorers only as often they make more noise than the children on a night flight!
What do you think? Is this a good idea? Let us know in the comments below.
Red list could reduce substantially in next review & legal action starts

According to the Telegraph, as well as getting rid of the amber category and PCR tests for fully vaccinated travellers, there is also a move to reduce the red list. Currently, the UK has an astonishing 62 countries on the red list which is far higher than most other countries. It's also one of a small number of countries that insist on hotel quarantine for fully vaccinated travellers. Both Ireland and Norway were two of the remaining in countries in Europe to use hotel quarantine and have now allowed fully vaccinated passengers to quarantine at home.
Red list countries were originally meant to be for only those with variants of concern and high cases. As the Delta variant takes over from others, there are less and less countries on the red list that have variants of concern in any substantial quantities. Let's compare our 62 countries to Ireland. They have…6 red countries. While I have always been in favour of a red list to some extent, I believe it is totally over the top currently, and some hotels no better than a prison with mice and rats seen in some rooms reportedly.
Argentina
Bolivia
Brazil
Chile
Colombia
Peru
A class action has begun on behalf of people who are fully vaccinated who have been forced to quarantine. London-based firm PGMBM said it had called for a judicial review into the policy, but the government had refused. The company believe around 100,000 people have been forced into hotel quarantine. I think we would always have been better using GPS tracking and allowing vaccinated people to quarantine at home if they consented to having a tracking device. In Barbados, they have been using tracking bracelets during 2021. One client of PGMBM said that his family had caught Covid in quarantine and then brought it back to the family. Obviously, that is very hard to prove.
There is expected to be a traffic light review this week which may or may not include the proposals to reform the entire traffic light system. Travel companies urgently need something to happen as the end of furlough rapidly approaches and the government refuses any additional support for the travel industry.
Boots refuses test refunds & most day 2 PCR tests not looked at by Border Force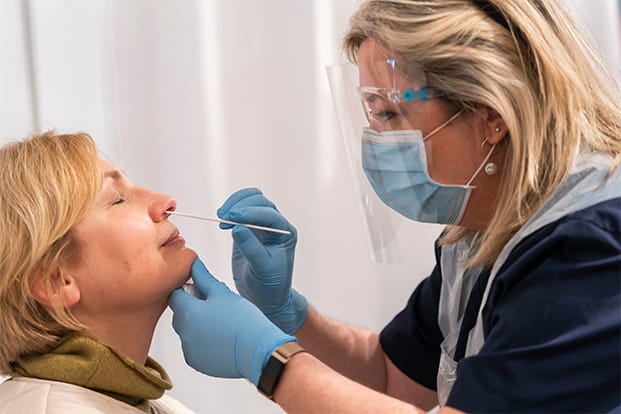 An investigation by The Guardian has shown that some companies are flouting the law and refusing to refund customers whose day 2 tests arrive late. Obviously with a day 2 test you are obligated by law to take a test on or before day 2 or face a fine of £2000. So for a well-trusted company like Boots to refuse to refund a test when it arrives 6 days late and legally the person would have to get another test long before that to comply with the law.
Boots policy says

This is actually against the Consumer Rights act that states you are entitled to a full refund if the product is not up to the required standard. Boots told the Guardian they would send a replacement product – not sure how that helps when it is after day 2? I will not be using them any time soon!
Another company, Atruchecks, has been threatening customers with reporting them to the police for leaving bad reviews or writing in to complain! Have a read of their Trustpilot page here. I'll be avoiding them like the plague!
From 21 September, companies who fail to follow the law will face fines of up to £10,000, said Mr Javid, the Health Minister.
"I requested a review from the Competition and Markets Authority to address exploitative behaviour in the private testing market and ensure the government is doing everything it can to crack down on excessive pricing and inaccurate claims," he added.
As I have suspected all along, the majority of day 2 tests go unchecked so you could buy the test and never actually take it. I know a number of people where things have gone wrong and they ended up taking the test very late but no one noticed! A Business Travel Association survey found 76% of 498 travellers returning to the UK said their PCR test result was not looked at or verified by UK Border Force. The survey of more than 500 travellers found 97% said nobody had asked to see their Day 2 or Day 8 PCR test on their return to the UK either.