Delta's quarantine exempt flight
On Tuesday, Delta operated their first ever 'COVID-tested flight', meaning passengers with essential travel needs could travel from Atlanta to Amsterdam without needing to quarantine upon arrival.
The airline has guaranteed that all passengers and crew are negative for the virus by ensuring all undergo pre-flight testing protocols.
Another COVID-tested flight will be arriving in Rome from Atlanta on Saturday the 19th.
Perry Cantarutti, a spokesman for Delta, said of the new concept:
"Air travel is the backbone of the global economy. In normal times, it supports more than 87 million jobs and contributes to $3.5 trillion in GDP worldwide."

"The arrival of a vaccine is fantastic news, but it will take time for it to become widely available around the world. It's for this reason we have worked tirelessly with the authorities and our partners to create a blueprint for travel corridors that will enable air travel to safely resume."
Delta is the first airline so far to offer COVID and quarantine-free flights across the Atlantic, connecting the USA and Europe with no need for isolation. The concept allows customers to completely avoid quarantine as they have all tested negative for the virus prior to travel.
The flights will be ongoing, Delta partnering with KLM to fly four times a week to Amsterdam. Delta will also solely operate their flights to Rome three times a week.
The quarantine-free flights have been clearly labelled on Delta's website, allowing customers to easily identify which flights require the new testing protocols.
The trial will be open to any citizens who are permitted and need to travel to the Netherlands or Italy for essential reasons, including specified work, health or education. If customers are transiting Amsterdam or Rome, they will still be required to undergo mandatory quarantine or whatever entry requirements are in place at their final destination.
The testing process encompasses a negative PCR test taken five days before arrival in Amsterdam, as well as a negative rapid test in Atlanta prior to boarding for departure. A second PCR test is then carried out at the arrival airport (Amsterdam), and once a negative result is received, passengers will not need to quarantine. The cost of both tests is included in the ticket price.
For passengers travelling to Rome, a negative PCR result must be obtained within 72 hours prior to departure, as well as a negative rapid test at Atlanta airport prior to boarding. Again, a second rapid test will then be completed on arrival at Rome-Fiumicino and if negative, no quarantine is required.
This is in sharp contrast to the UK government approach. Despite major airlines trialing similar approaches but still having to follow full quarantine protocols, the government has shown little interest in backing the trials. Their only concession has been a 5-day test and release rule which many could argue is less safe. Passengers do not need to be tested before flying and are free to travel home by public transport, potentially further spreading the virus if they were contagious. While testing in the UK can be expensive, rapid testing can be very cheap and easily included in the price of a ticket or subsidized by an airport.
Qatar Airways Resuming Flights to London Gatwick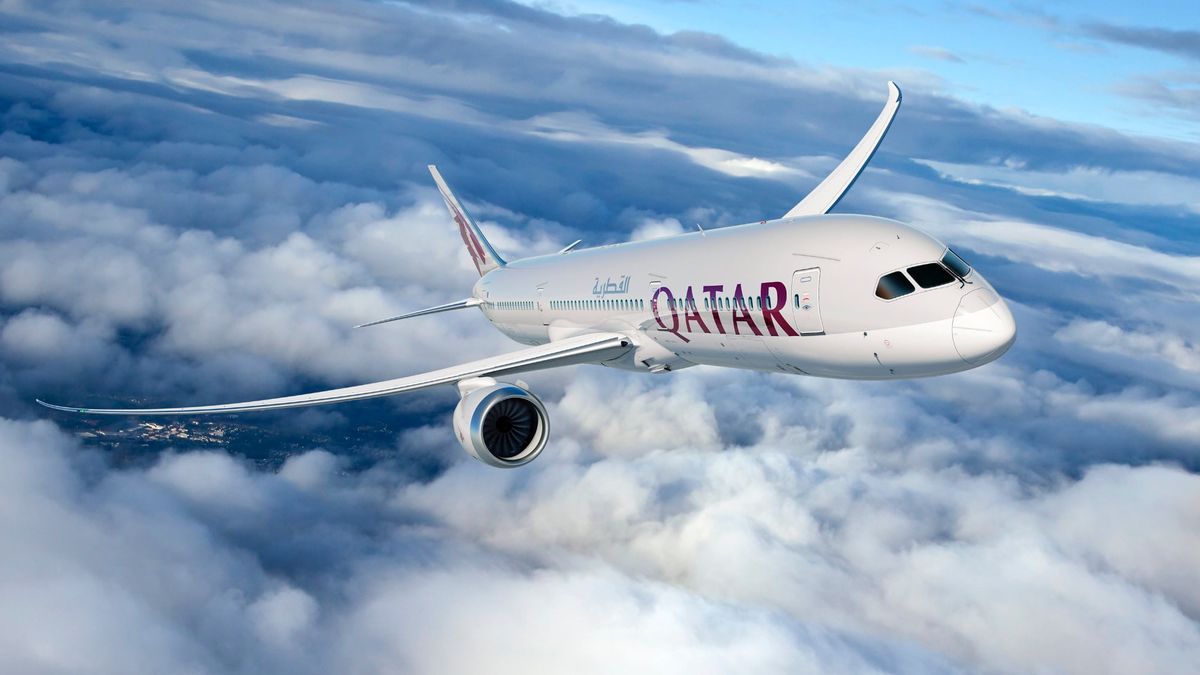 As of the 14th December, Qatar airways have resumed flights to London Gatwick as part of its plan to expand to 55 weekly flights across four UK gateways. This makes Qatar the leading international airline providing connectivity to the UK.
Three weekly flights will resume from Gatwick, operated on Boeing 787 Dreamliners. These do not have the Qsuite and are not likely to get them due to the width of the cabin. However, in a 1-2-1 configuration, it is still a great business class seat and less hard than the QSuite seat.
As well as Gatwick, Qatar also operate four daily flights from Heathrow, three from Manchester and three from Edinburgh through December.
Gary Kershaw, Qatar Airways UK and Ireland Country Manager, said:
"We are delighted to resume our flights to London Gatwick, further cementing our position as the leading international carrier providing connectivity to the UK. The resumption of London Gatwick services is a significant indicator of the resilience of the UK travel market, and we look forward to resuming more of our UK destinations to support the recovery of tourism and trade in the region".

"It's great for passengers that Gatwick and Qatar Airways can offer the opportunity to fly to Doha – and onwards to destinations across Africa, Asia-Pacific and the Middle East – at this time of year, when people are looking to reunite with family and friends after what has been an incredibly challenging period".
The resumption of Qatar flights from Gatwick will also enable British Airways passengers to book travel from Gatwick to destinations across Asia, Africa and the Middle East, as Oneworld alliance partners.
Qatar currently operate over 700 weekly flights to over 100 destinations across the world. By the end of March 2021, the airline plans to rebuild its network to fly to 126 destinations across Africa, the Americas, Asia-Pacific, Europe, India and the Middle East.
"Alongside our airlines, Gatwick has implemented a number of extra measures to keep both passengers and staff as safe as possible travelling through Gatwick, helping to rebuild public confidence in air travel", said Stephen King, Head of Airline Relations at Gatwick in a statement.
British Airways partner with Zeroavia in a bid to speed up the race to Hydrogen-powered passenger aircraft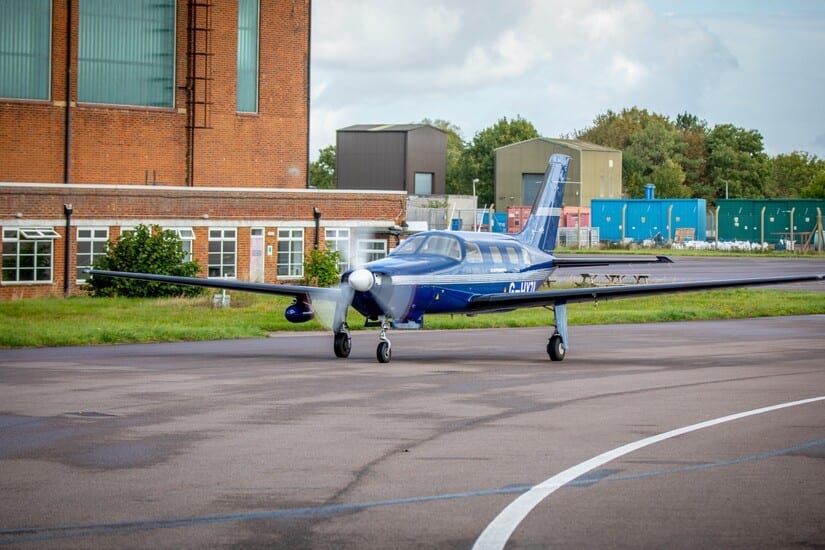 British Airways has teamed up with ZeroAvia, a leading innovator in decarbonising commercial aviation, in a project to explore how hydrogen-powered aircraft can play a leading role in the future of sustainable flying.
ZeroAvia recently completed the world's first hydrogen fuel cell powered flight of a commercial-grade aircraft as it aims to accelerate the world's transition to sustainable aviation. Earlier that week, prior to the announcement, British Airways retired its final 747 aircraft, four years earlier than planned, to make way for more fuel-efficient models
The collaboration reflects the importance of sustainability at British Airways and will see ZeroAvia form a significant part of the airlines future. The team will work remotely alongside mentors and experts to explore the transformational possibilities of moving from fossil fuels to zero-emission hydrogen to power the airline's future fleet.
ZeroAvia received global acclaim in September when they achieved a major technological breakthrough, completing the world's first hydrogen fuel cell powered flight of a commercial-size aircraft.
The Piper M-class six-seat plane completed taxi, take-off, a full pattern circuit, and landing from Cranfield Airport.
CEO of British Airways Sean Doyle said:
"British Airways is committed to a sustainable future and achieving net zero carbon emissions by 2050. In the short-term this means improving our operational efficiency and introducing carbon offset and removal projects, while in the medium to longer term we're investing in the development of sustainable aviation fuel and looking at how we can help accelerate the growth of new technologies such as zero emissions hydrogen-powered aircraft."
Both British Airways and ZeroAvia are part of the Jet Zero Council, which is a partnership between government and industry to drive forward the UK Government's net zero-emission ambitions for the aviation and aerospace sector.
In 2021, ZeroAvia expects to further demonstrate the credibility of its technology at longer ranges and using larger aircraft. The company expects to achieve the commercialisation of hydrogen-electric power for aircraft as early as 2023 with flights of up to 500-miles in up to 20-seater aircraft.
By 2027, it plans to have powerplants in service capable of powering commercial flights of over 500-miles in aircraft with up to 100 seats and by 2030 more than 1,000-miles in aircraft with 100+ seats.
Based in London and California, ZeroAvia has already secured experimental certificates for its two-prototype aircraft, passed significant flight test milestones such as its successful world's first hydrogen-electric flight in September 2020, and is on track for commercial operations in 2023.