Do you fancy business economy style?
First, there was Emirates introducing business basic with no frills, now a seat designer has come up with a more economic seat for business class. The seat takes up less room and is being shown as part of a mixed seat business cabin. Singapore-based AirGo Design has come up with a cabin design for business class which it claims to be the most space-efficient ever.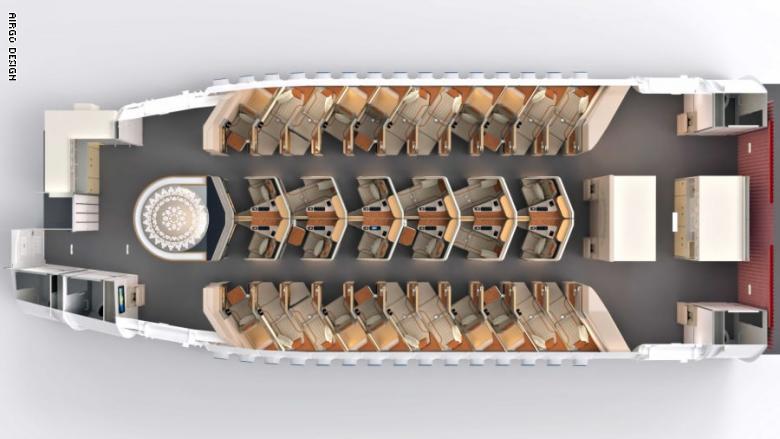 The "Galaxy" cabin has two different business-class seats for disparate passengers'needs. The windows seats are smaller, couch-style sleeper seats that can be adjusted. There are only 27.6 inches of pitch which as you can see from the photo above is pretty tight! However, dividing walls between the window seats can be raised or lowered. If you were travelling in a couple of family then you can create a larger shared space or sleeping area.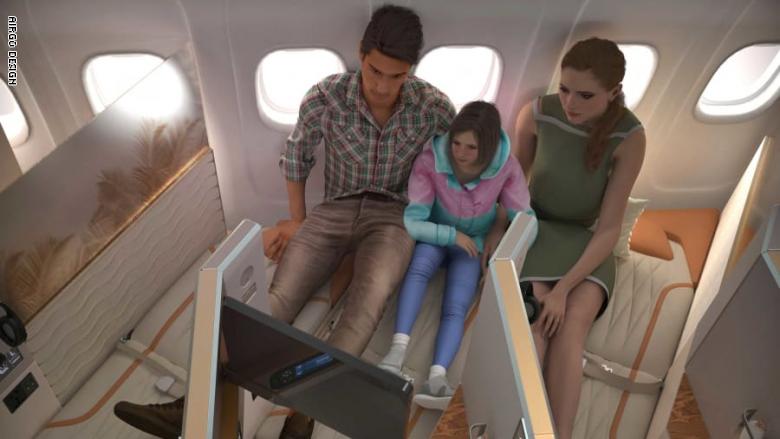 In the centre of the cabin is more like traditional business class as they have nearly double the pitch of the window seats. But will they have double the price? These seats are designed more for solo travellers wanting more privacy and space.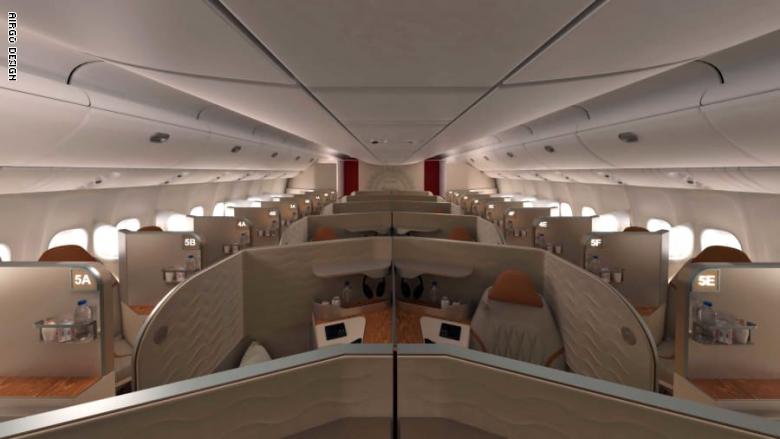 As yet, these are just a concept, but it will be interesting to see if any airline picks them up for their wide-body aircraft.
What do you think of the smaller business class seats? Would you be tempted if they were cheaper? Let us know in the comments below or on social media.
Featured Images: AirGo Design
Virgin Atlantic A350
Virgin's A350-1000 is due to arrive in London pretty soon. They released this video with a preview of what the cabin will look like.
The A350 will start flying to New York on 10 September 2019 6 days a week. This will feature a much improved Upper Class seat. As Virgin had previously indicated, their focus will be on getting more A350-1000 on the New York route to ensure consistency of product.
They have now announced additional A350 flights on the London Heathrow – New York JFK route. From 24 September 2019 there will be a 2nd daily rotation with the A350. So if you wanted to secure seats on miles, it may be worth a look again now with the release of extra flights.
Summer 2019 season
VS137 LHR 1150 – 1450 JFK daily 25 Sep 19 – 26 Oct 19
VS153 LHR 1330 – 1625 JFK four times a week 10 Sep 19 – 24 Sep 19
VS045 LHR 1430 – 1725 JFK four times a week 24 Sep 19 – 26 Oct 19
VS138 JFK 1900 – 0720+1 LHR four times a week 10 Sep 19 – 25 Sep 19
VS138 JFK 1900 – 0720+1 LHR daily 26 Sep 19 – 25 Oct 19
VS154 JFK 2030 – 0845+1 LHR four times a week 24 Sep 19 – 26 Oct 19
Winter 2019/20 season from 3 Nov 19 – 7 Mar 20
VS137 LHR 1230 – 1520 JFK twice a week
VS009 LHR 1555 – 1855 JFK Daily
VS138 JFK2100 – 0900+1 LHR twice a week
VS010 JFK2200 – 0950+ 1LHR Daily
Pricing and availability can be found on Virgin Atlantic.
HT: Routes online
Aer Lingus flat beds on short-haul schedule

Despite not being the biggest fan of Aer Lingus, (here is why) I am tempted to try them again when they introduce their new A321LRneo on flights to London. These single-aisle aircraft will also serve the East Coast of the US hence the flatbeds. The strategy is to then be able to offer a flatbed of equal quality to Europe on certain routes to compete with direct flights.
The seats alternate as 2-2 and 1-1 so ideal for all travellers, apart from families maybe.
The A321LR will be on the following flights daily:
EI154 DUB 0730 – 0905 LHR
EI155 LHR 0950 – 1120 DUB
These were originally due to start on 1st November 2019 but it has been brought forward to 1st October 2019. Normally, I would go with BA for the tier points but I am very tempted to try out the new seats as at least you still earn Avios.