Emirates admits lengthy refunds
Emirates has now admitted it is in a big hole with regards to processing refunds. By their own estimates, they are unlikely to clear the backlog for at least three months. I can understand this to some extent – airlines are not used to processing the volume of refunds that they now have to deal with. Before the current crisis, Emirates processed an average of 35,000 refund requests in a month. Now it is gearing up to handle 150,000 per month.
I actually applaud Emirates for being transparent and admitting it is very behind. They have also confirmed they are taking steps to improve their refund handling capacity.
With nearly half a million refund requests pending to manage, the airline has taken proactive steps to restructure its backend procedures and boost resourcing to accelerate the processing of refunds. They now plan to clear the backlog by early August.
Sir Tim Clark, President Emirates Airline said: "It is a difficult time for us, as it is for all airlines. We are dipping into our cash reserves by being proactive in processing refunds, but it is our duty and responsibility. We would like to assure our customers and trade partners that we will honour refunds, and that we are doing our best to speed things up.

"The situation was dynamic in the early weeks of the pandemic, but we have since re-written our waiver policy into a simple, globally-applied approach that puts customers first. We've also proactively contacted those of our customers who had submitted earlier requests for refunds or booking changes, to let them know of the new options available to them.

"We sincerely hope that our customers and trade partners will choose to book and fly with Emirates again at a later time. For those who have opted to hold their tickets or exchange it for travel vouchers, we look forward to welcoming you on our flights again soon. Announcements will be made whenever we are able to resume services."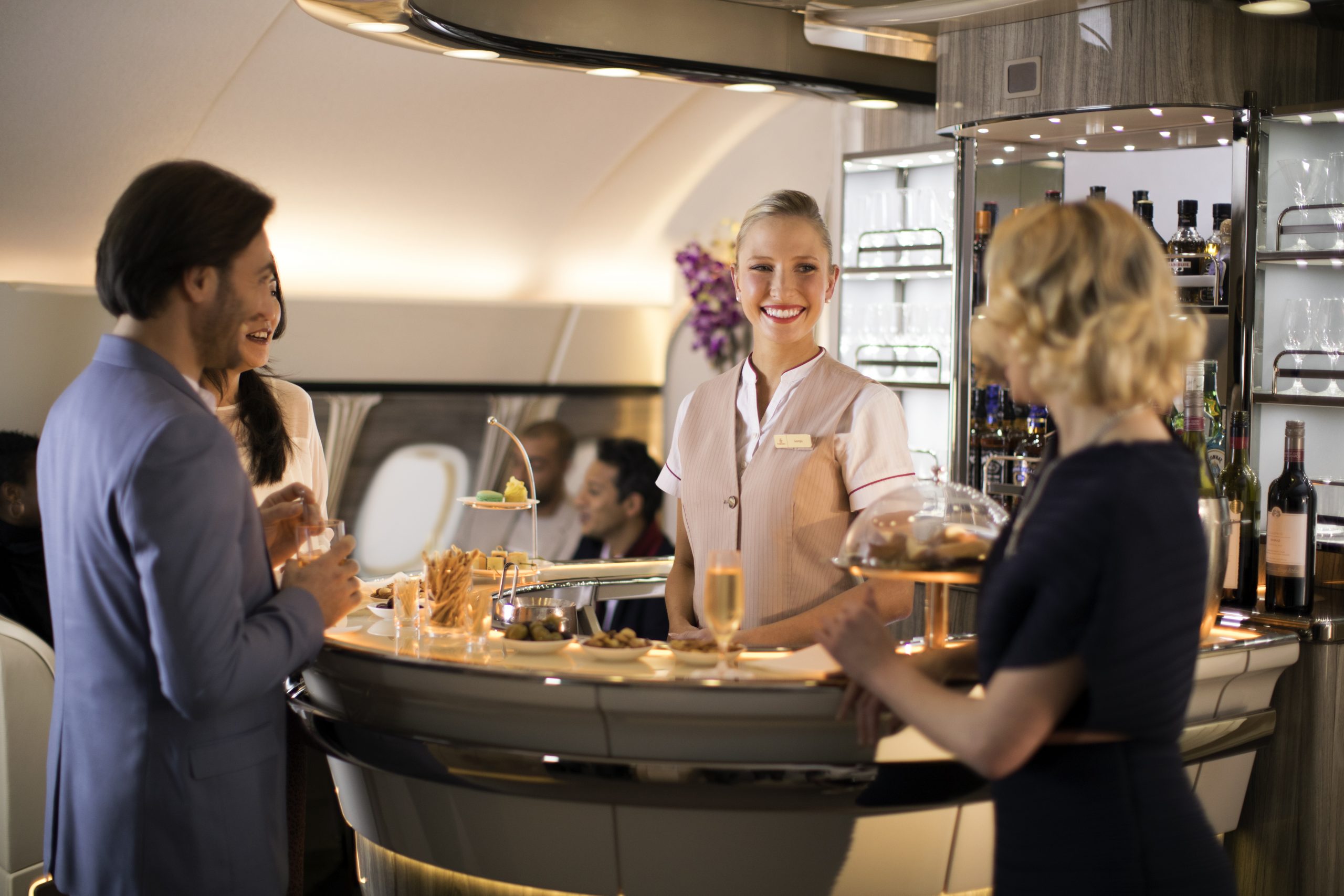 One good thing about Emirates versus most other airlines is that you can request travel vouchers or refunds easily via an online form on Emirates' website, or contact your travel booking agent.
Emirates offers three options to its customers affected by flight cancellations and travel restrictions:
Simply keep their existing ticket for up to 24 months, and call to reschedule their flight when they are ready to fly. Emirates has extended this option to apply to any ticket booked on or before 30 June 2020, for travel on or before 30 November 2020.
Exchange the unused portion of their tickets for a travel voucher equivalent to the amount paid for their original booking. The travel voucher can be utilised for any Emirates product or service, with no change fees, providing customers more flexibility to reschedule when they are ready to travel again.
Refunds. Customers who have opted to keep their ticket or opted for a travel voucher can still apply for a refund, if they are unable to travel. There will be no refund penalties.
Virgin Atlantic ARE still pursuing a government bailout

Last week we reported that the UK government had initially refused their bailout request, believing that they had not done enough to secure private funding first. The Sunday Telegraph has reported that Virgin have abandoned their request for a government bailout. In the article, they state that Richard Branson is looking for a buyer for the airline and has set a deadline for the end of May to find one.
Yesterday a Virgin Atlantic spokesman confirmed to Reuters that they had not withdrawn their request for a government loan.
"Because of significant costs to our business caused by unprecedented market conditions which the crisis has brought with it, we are exploring all available options to obtain additional external funding,". Talks with the British government were "ongoing and constructive."
Delta owns 49% of the airline with Branson and the Virgin group owning the other 51%. Delta were not in a position to help financially both due to their own predicament and also US regulations.
Virgin Atlantic was founded in 1984 and some people may believe that they are not worth saving as they are not a viable business. However, up until the last couple of years, they had made a profit (before tax) for three years running and on a regular basis prior to that point. There has been a huge Richard Branson backlash against the government offering them a loan, but I think this is a rather naive stance. Would Richard Branson be able to raise sufficient funds in time if he wanted to? Given that the majority of his wealth is likely to be tied up in investments that have plunged in value, I doubt he could. At the end of the day, if Virgin fail it will end up with the public paying for it in different ways. With 10,000 staff made redundant and much less competition for BA from Heathrow, there are no winners in that situation. With a government bailout it would be a loan, and hopefully, eventually, be repaid.
The good news is that there seem to be a number of companies that are interested. About 50 potential investors have expressed interest and they will now be reduced down to a handful of likely candidates. The companies expressing an interest are alledged to include Lansdowne Partners, the hedge fund, Singapore sovereign wealth fund Temasek and Northill Capital fund.
If you are worried about your Virgin Atlantic miles and not sure what to do, have a read of this article.
American Express to update benefits?
A few days ago Amex announced additional earning of Membership Rewards points for its Plantium card but in the US it has announced they are planning more of a major revamp due to be announced in May. Whether this will be the same for the UK we don't know, but it makes sense. As I have said previously, Amex need to do something to stop people cancelling their platinum cards soon, as most of the benefits ar likely to worthless for around 6 months. In the US, they have also been adding some useful offers to Amex such as for Amazon and other lockdown friendly companies. Hopefully, they follow in the UK shortly as the majority of my offers are pretty useless.
HT: OMMAT
BA voucher progress

I have written before about the BA vouchers and how they were expecting to make some progress about being able to use the vouchers. Currently, you have to call up to use the vouchers and seeing that you often can't get through, it's a bit pointless. Finally, they have seen the light, not only to reduce call centre workload, but presumably to get extra cash into the business as people may well add extra cash to their voucher bookings if they go for something higher priced.
We are expecting the vouchers to be useable to make an online booking by the end of this week according to the call centre. Fingers crossed.