Emirates Gamechanger First coming back to London
My best ever flight was Emirates "Gamechanger" First flight to London Stansted. (Although Etihad First Apartment was a close second). The Emirates First clas experience is excellent anyway, with the new First it really takes it to a new level. The seats are in effect a suite with floor to ceiling doors and one of the most comfortable beds in the sky with an amazing memory foam mattress topper. You can read my review here.
Emirates has announced it will restart services to four destinations, including: Bali (1 May), London Stansted (1 August), Rio de Janeiro (2 November), and Buenos Aires (2 November). The airline has also announced it will boost services to Nigeria, Mauritius and Singapore to serve market demand.
Starting from 1st May, 2022 Emirates will operate five weekly flights to Bali, utilising a two-class Boeing 777-300ER aircraft. The airline will also scale up its operations from 1st July, 2022 to serve the island destination with a daily service.
Starting from 1st August, 2022 Emirates will resume flight operations to London Stansted with five weekly flights, utilising Emirates' Boeing 777-300ER aircraft fitted with the 'Game Changer' First Class product. From 1st September, the airline will increase its services to offer a daily flight. By October 2022, the airline will be serving the UK with 110 weekly flights, including: six times daily to London Heathrow; double daily A380 service to Gatwick; three times daily to Manchester, including a double daily A380 service (starting 1st October, 2022); double daily service to Birmingham; five weekly flights to Newcastle (with the fifth weekly flight starting from 1st July, 2022); and a daily service to Glasgow.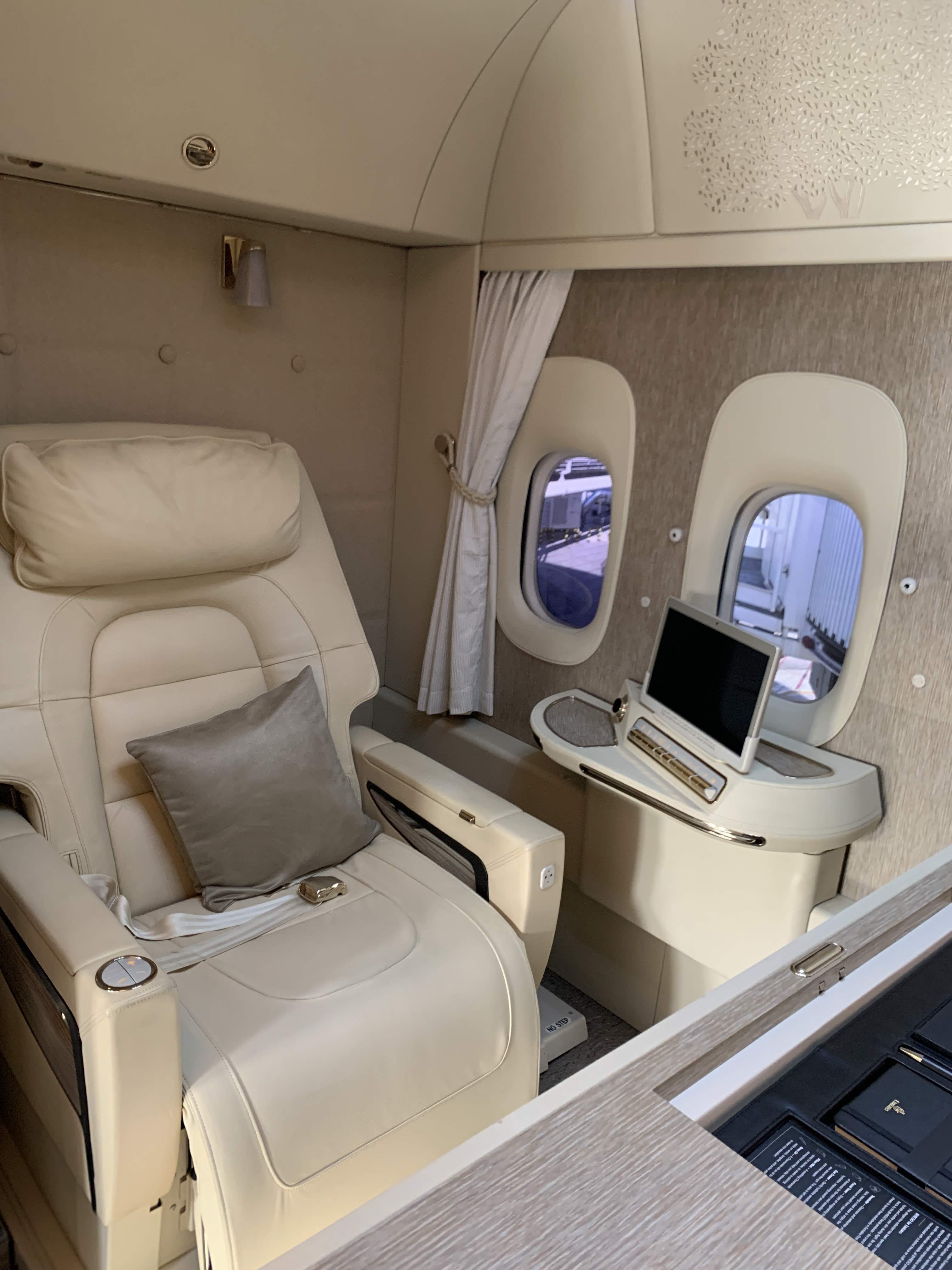 In line with rising demand, the airline will be scaling up flights to Mauritius from daily to nine weekly flights between 9 April 2022 and the end of June 2022, and then moving up to double daily flights from July 2022.
The airline will also increase passenger services to Singapore from seven weekly flights, to 14 weekly flights, starting from 23 June, 2022. The added service will meet the increased demand for travel, since the country safely reopened to international tourists and eased travel restrictions.
So if you are looking for a redemption flight to any of these destinations, it's probably worth a look now as the extra flights go on sale.
JetBlue to Boston launches from £1449 business class and earn Avios
JetBlue's new nonstop service between Boston Logan International Airport (BOS) and London Gatwick Airport (LGW) starts from the U.S. on 19 July 2022, followed by nonstop service between Boston and London Heathrow Airport (LHR) on 22 August 2022 with tickets now on sale. Although it may seem odd for a new airline to the UK market to fly to both Heathrow and Gatwick, JetBlue has revealed the strategy has already been proven to work.
"Our strategy of flying to both Heathrow and Gatwick Airports has been a success for us in New York, and we've secured slots to be able to do the same in Boston, becoming the only airline in New England offering flights to London's two main airports," said Robin Hayes, chief executive officer, JetBlue. "Our London service has been an incredible success so far and we've been able to go in with our unbeatable JetBlue service and experience and bring down fares on a traditionally overpriced route – the JetBlue Effect in action. We're ready to do the same at Logan as we advance our growth strategies in both Boston and London."
Flights on both Gatwick and Heathrow routes will operate daily on JetBlue's new Airbus A321 Long Range (LR) aircraft with 24 Mint suites in business class, 114 core seats and the Airspace cabin interior.
You can see a tour of the seats here:
Daily Schedule between Boston (BOS) and London Gatwick (LGW)
Beginning July 19, 2022 (Eastbound) & July 20, 2022 (Westbound)
| | |
| --- | --- |
| BOS – LGW Flight #2104 | LGW – BOS Flight #1926 |
| 6:37 p.m. – 6:35 a.m. (+1) | 12:15 p.m. – 3:02 p.m. |
Daily Schedule between Boston (BOS) and London Heathrow (LHR)
Beginning August 22, 2022 (Eastbound) & August 23, 2022 (Westbound)
| | |
| --- | --- |
| BOS – LHR Flight #1620 | LHR – BOS Flight #1621 |
| 6:32 p.m. – 6:30 a.m. (+1) | 8:25 a.m. – 11:13 a.m. |
Currently, you can earn Avios on JetBlue by crediting to Qatar's Privilege Club. You can then transfer the Avios instantly over to BA if you wished. You can't redeem on JetBlue through Qatar yet, but that is expected to launch soon. However, you can redeem Emirates miles for JetBlue flights. A return trip in Mint to New York-JFK from London Heathrow costs 128,000 miles and at the moment only around £216 in taxes and charges. Emirates are a transfer partner from Amex Membership Rewards if you don't have enough miles currently.
Prices start at £349 for core and £1,449 for Mint from Gatwick. Roundtrip fares from Heathrow start at £399 for core and £1,499 for Mint.