Today's review is about the Hyatt Park Saadiyat Abu Dhabi Hotel by regular contributor Gus as the last in his series on his trip to Abu Dhabi with Etihad. If you'd like to write a reader review for TLFL please email admin@ turningleftforless.com.
Choosing in a sea of choices
Abu Dhabi is still often overlooked by winter sun-seekers in favour of its more glamorous and noisy neighbour, Dubai, but if you don't mind a little less cityscape on your doorstep and a little more sand between your toes, it can be well worth the trip to this emirate. Yes Abu Dhabi is seen as a little more conservative, but if you're mostly looking to lap up the sun, cocktails, and even 'brunches', then you could do worse than hit up one of the many epic hotels on Saadiyat Island.
It was this mindset that led me to spend a few nights in the Park Hyatt Abu Dhabi Hotel and Villas, which a few weeks ago came in at approx. £150 (though prices do go further south even more off-peak). I travelled with Etihad (see review here), and while the weather was actually a little on the cooler side than I'd hoped for, it was a good place to recharge and indulge a little.
Location and hotel
The Park Hyatt is the last in a run of 5 star hotels on a north-facing edge of Saadiyat, sharing a long and sandy beach with the St Regis, the Rotana and the Rixos. While they all seem architecturally pretty similar, they did have their own vibes, and strolling from bar to bar and restaurant to restaurant along the water was a good way to spend some time.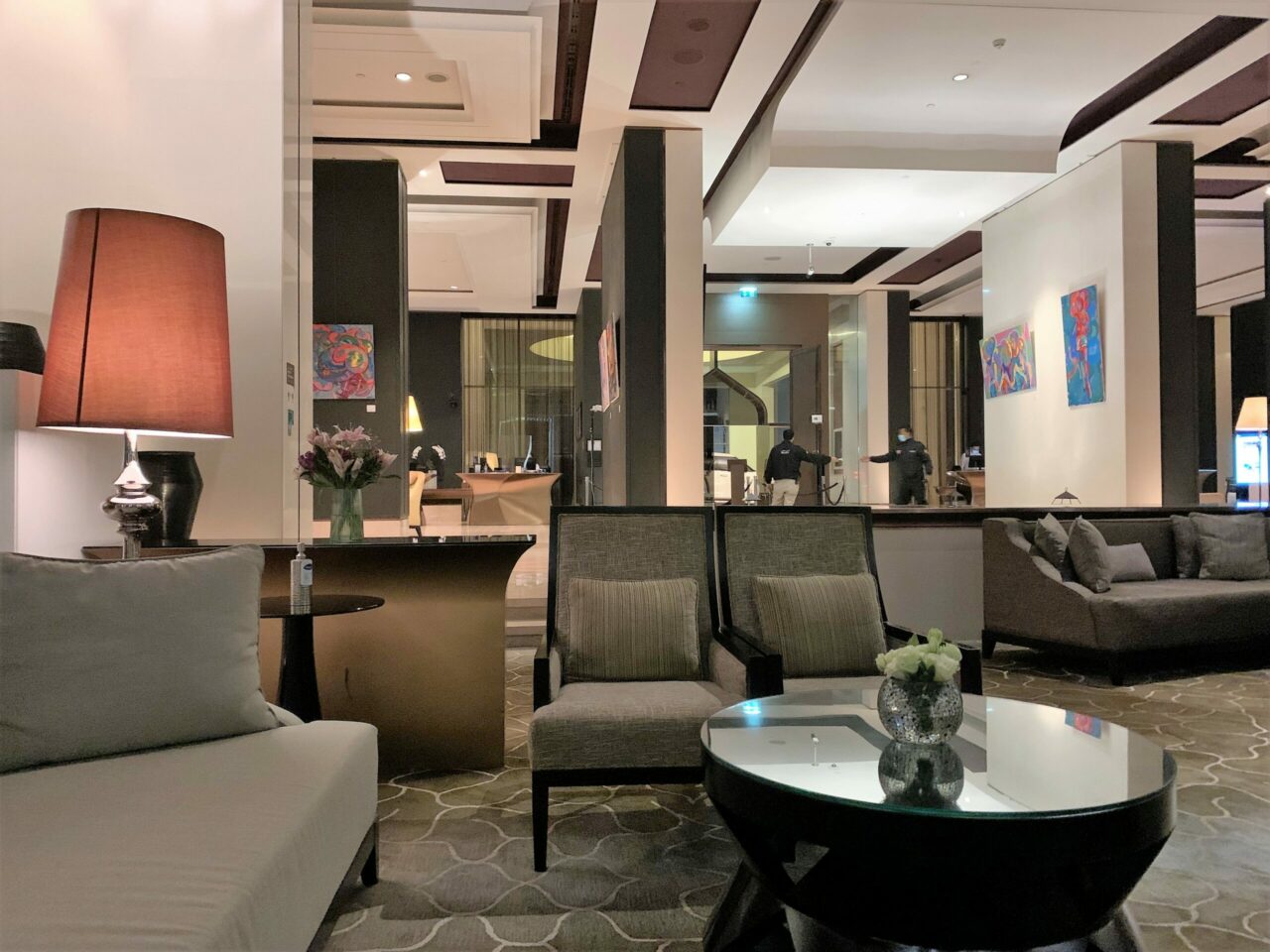 The Hyatt itself an impressive hotel, with a calm and orderly reception and check-in that was appreciated after too little sleep on an overnight flight from London. The central atrium was airy and well decorated, and the room itself – a king bed with sea view category – was inviting and comfortable. The hotel also has a range of solid-looking suites, and villas too, but you'd better really bust open your wallet for those.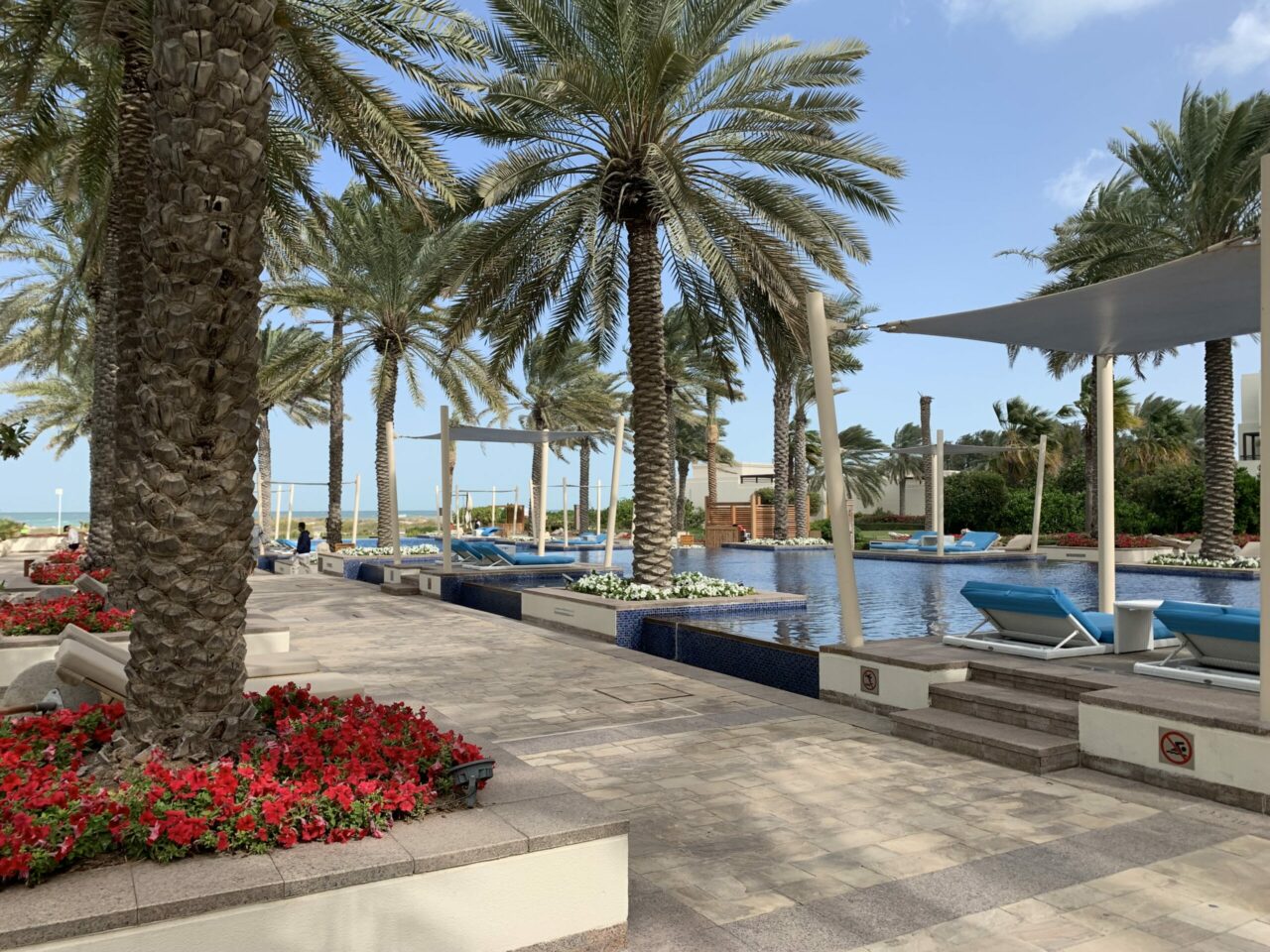 Room and amenities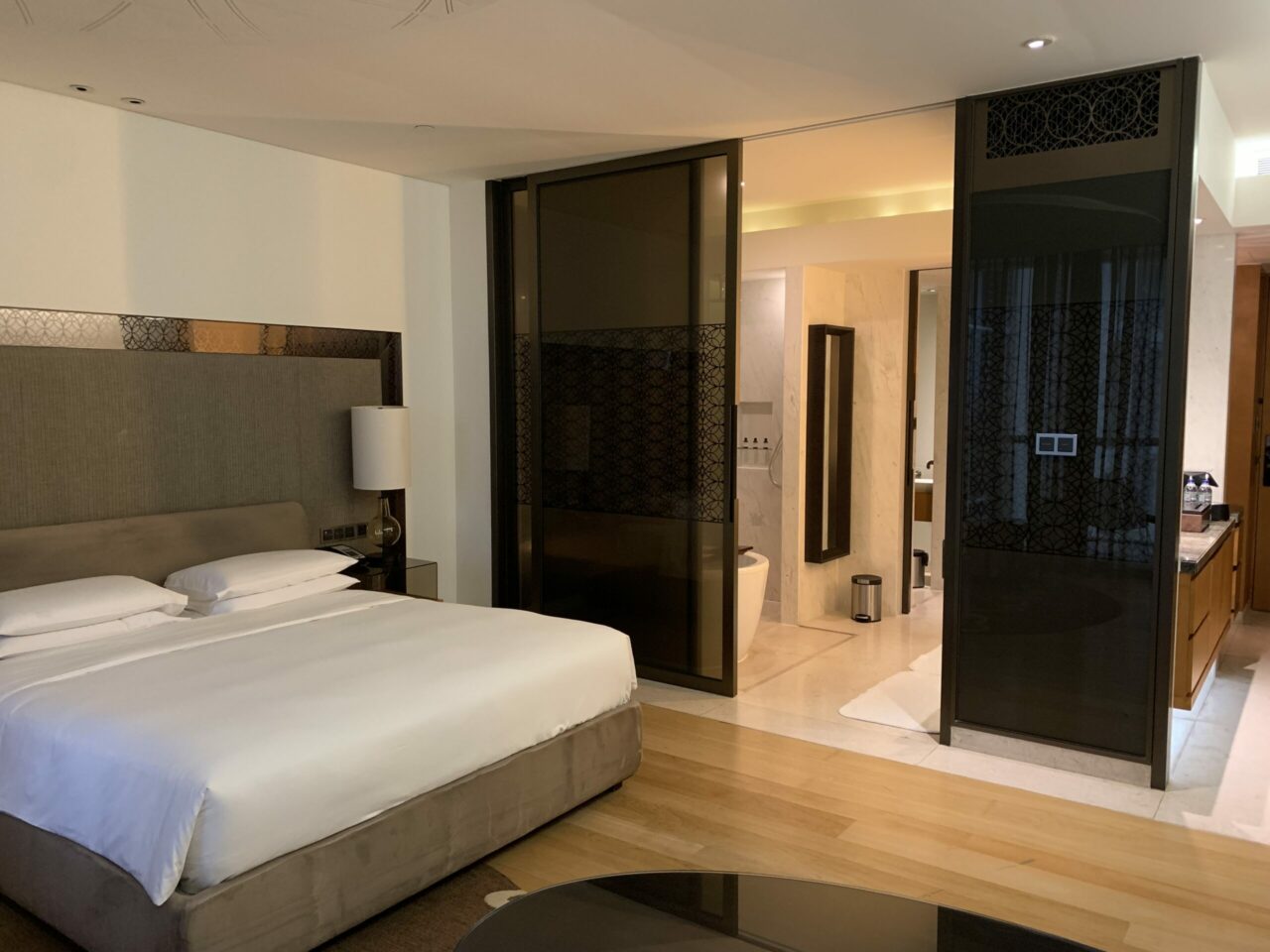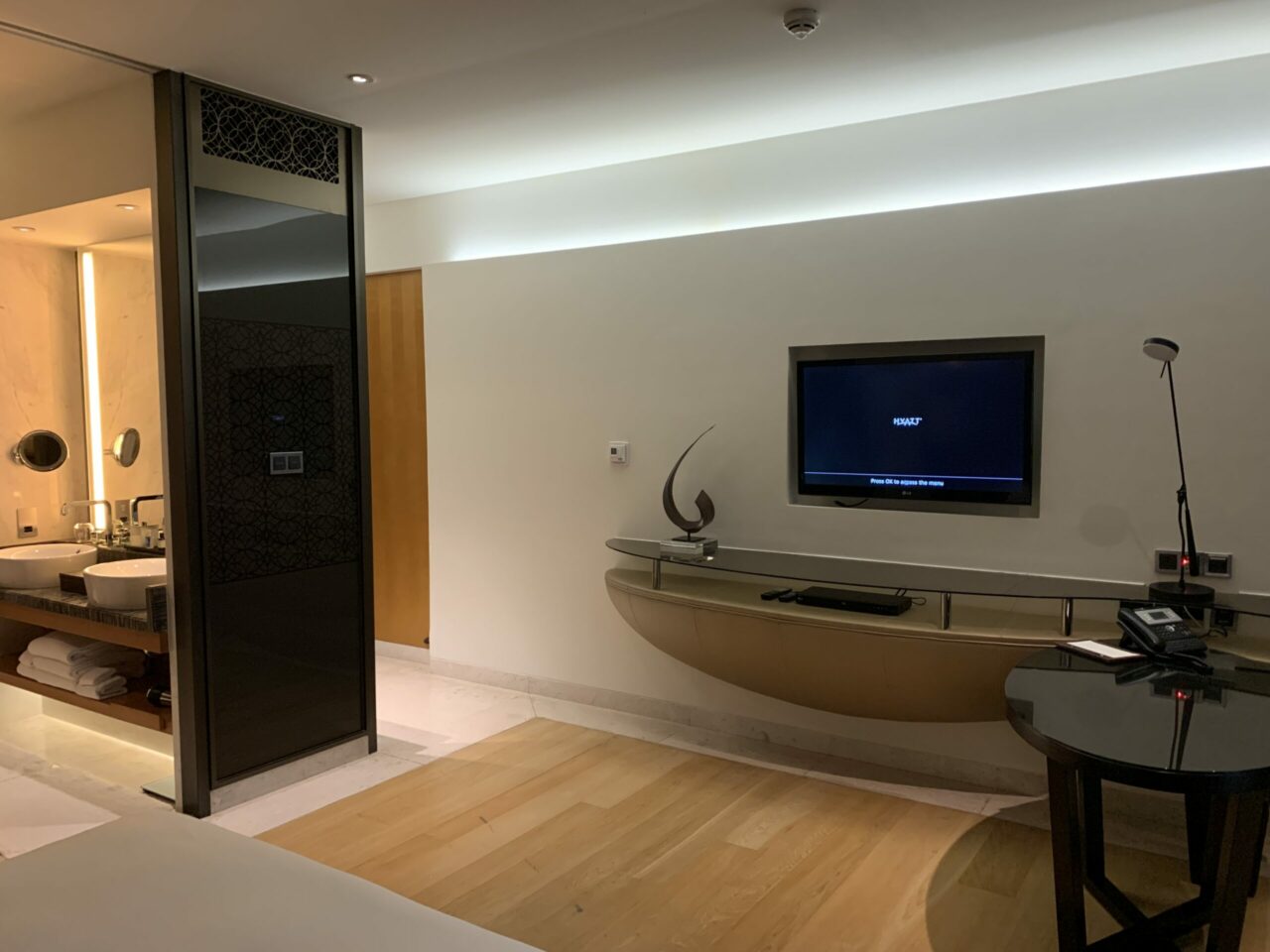 In my room, the generously sized standalone bathtub (with loofahs and bath salts among the amenities) was a highlight.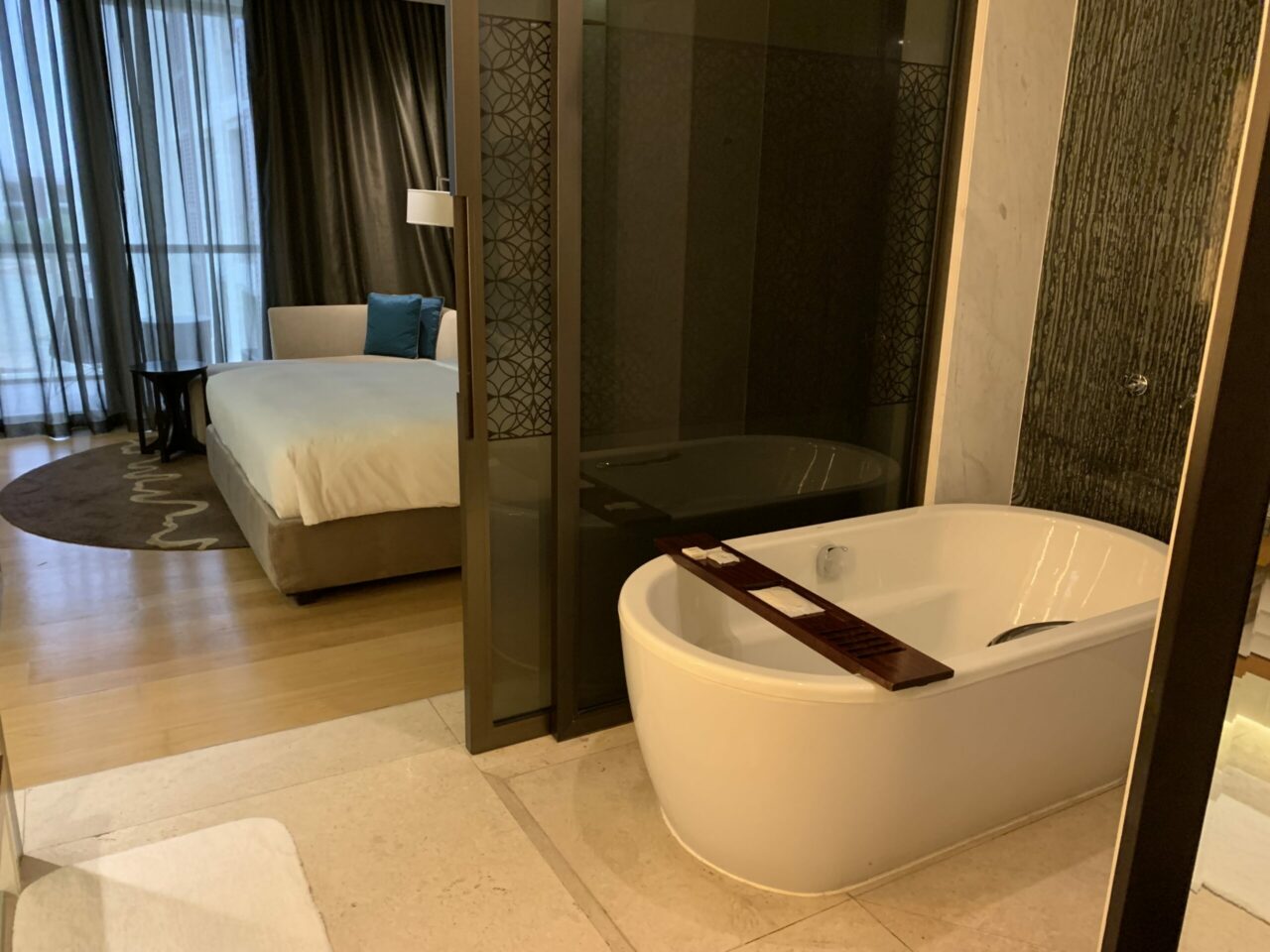 The balcony and loungers were also well appreciated in the evening sun.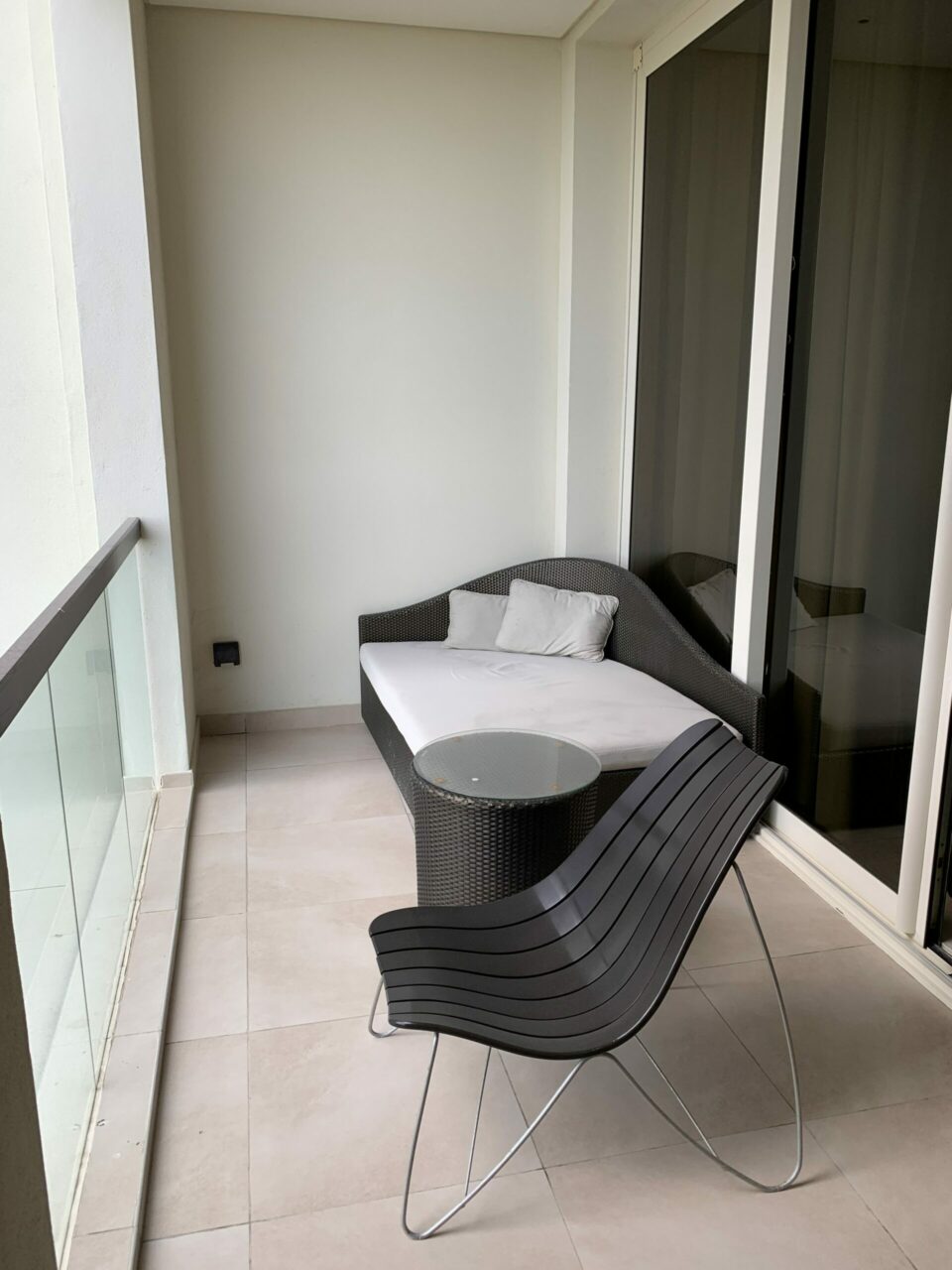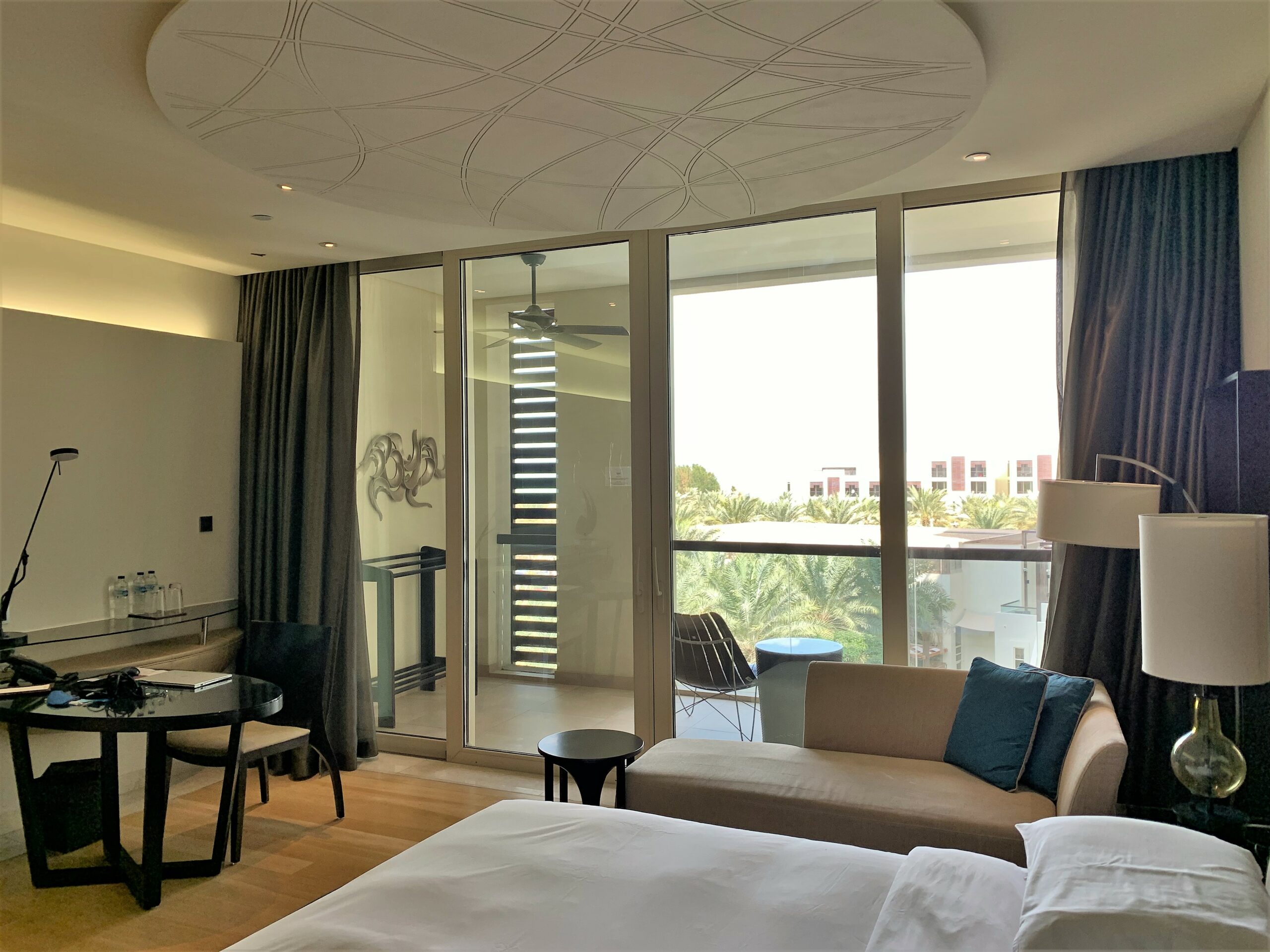 The room was well equipped with all the usual 5* amenities such as coffee machine, bathrobes etc.
The bathroom boasted high-end Axor and Hansgrohe fittings (and Toto for the ceramics), alongside Le Labo Bergamote toiletries.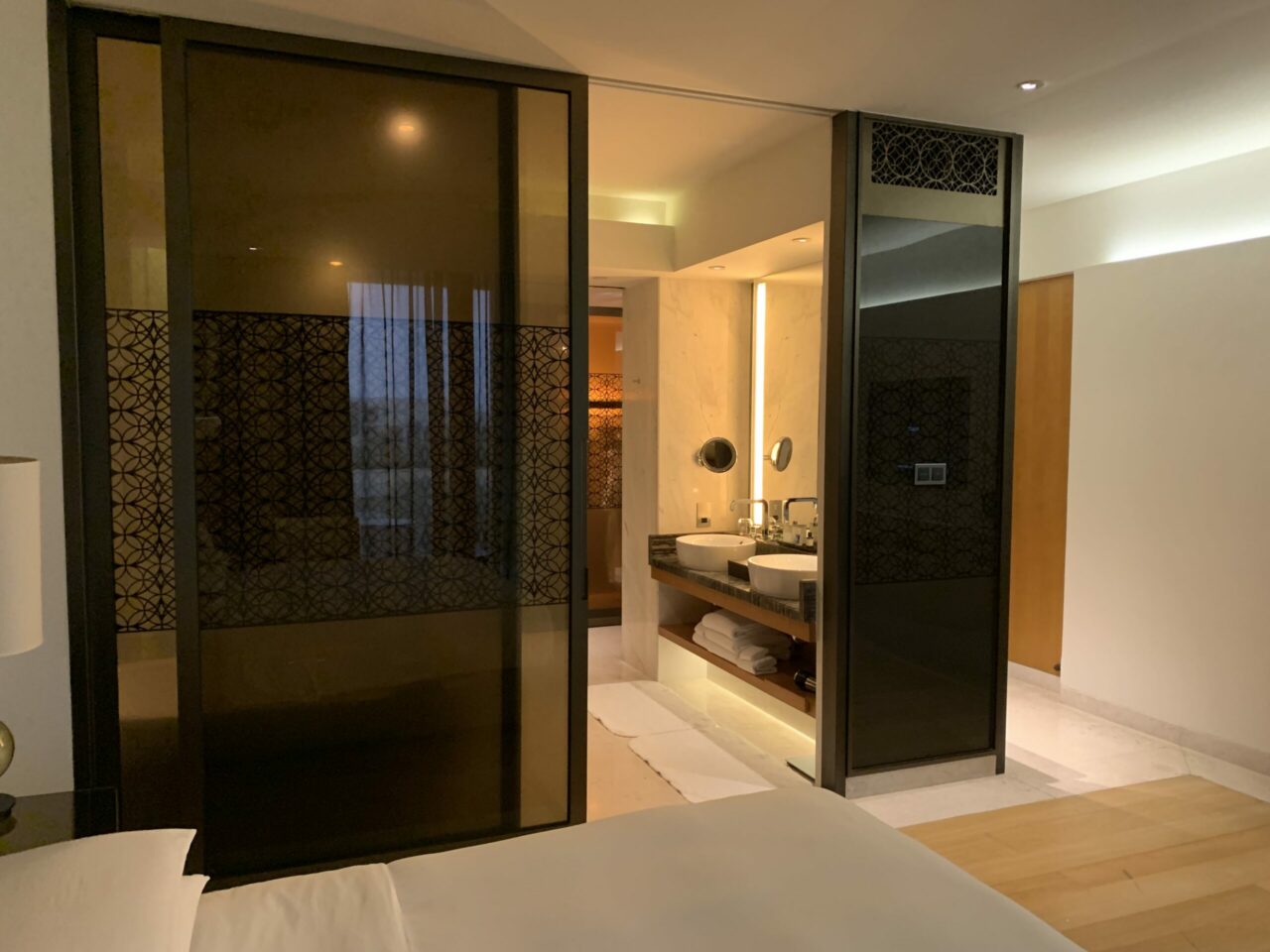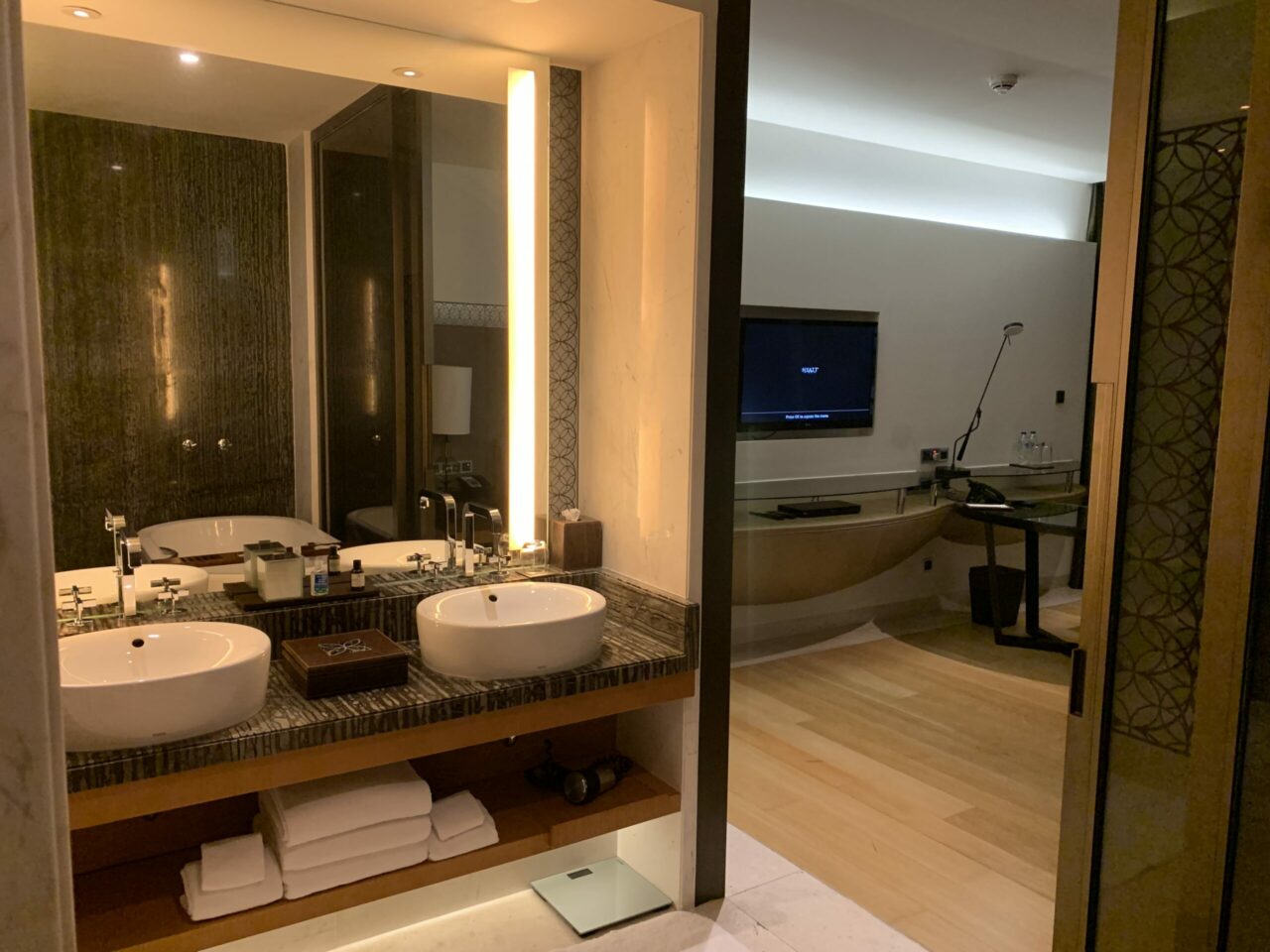 Helpfully there was an ample amount of complimentary water – although only available in small plastic bottles, which isn't that helpful from a sustainability perspective – and plenty of extras such as razors and (bamboo) toothbrushes.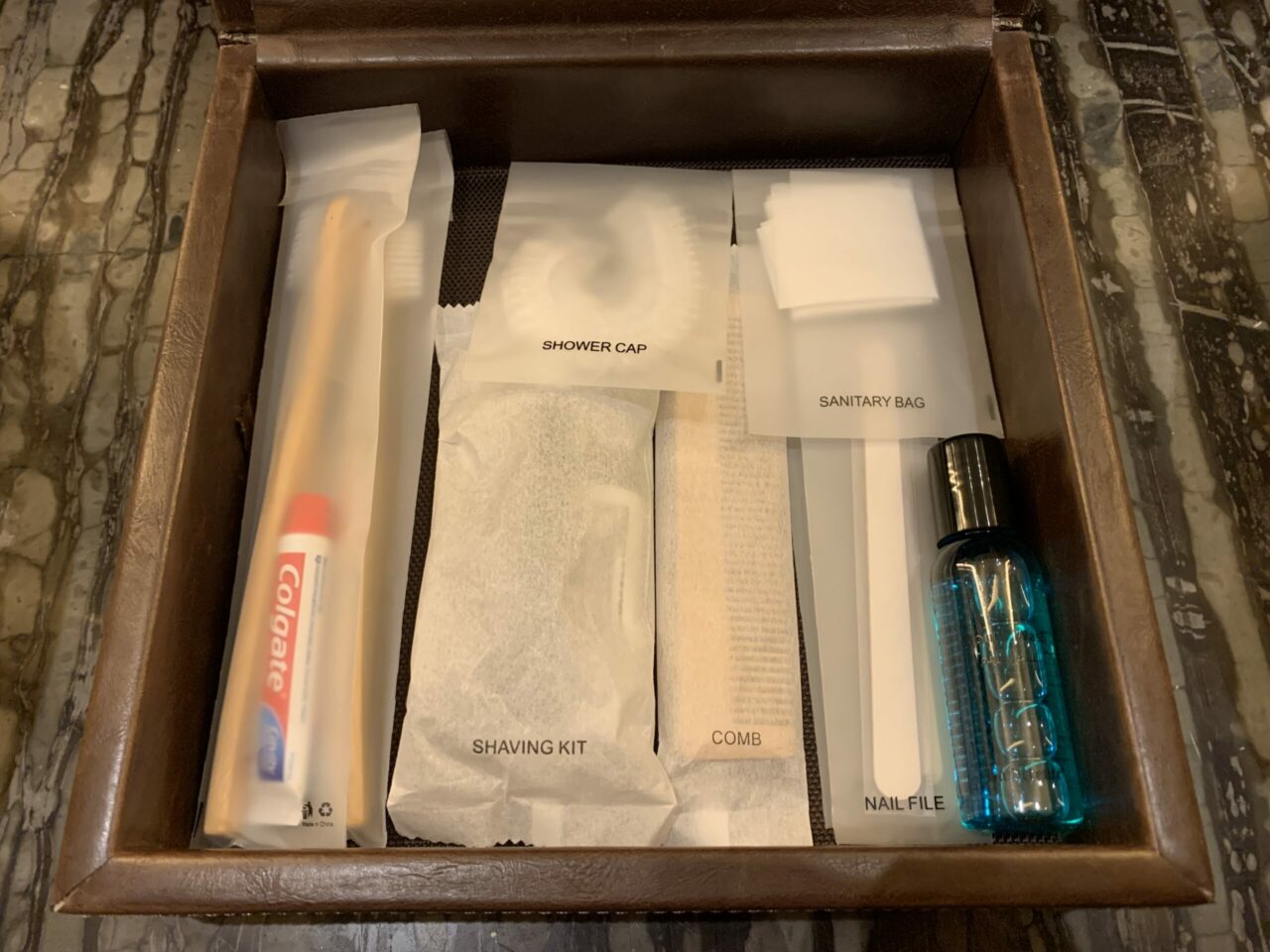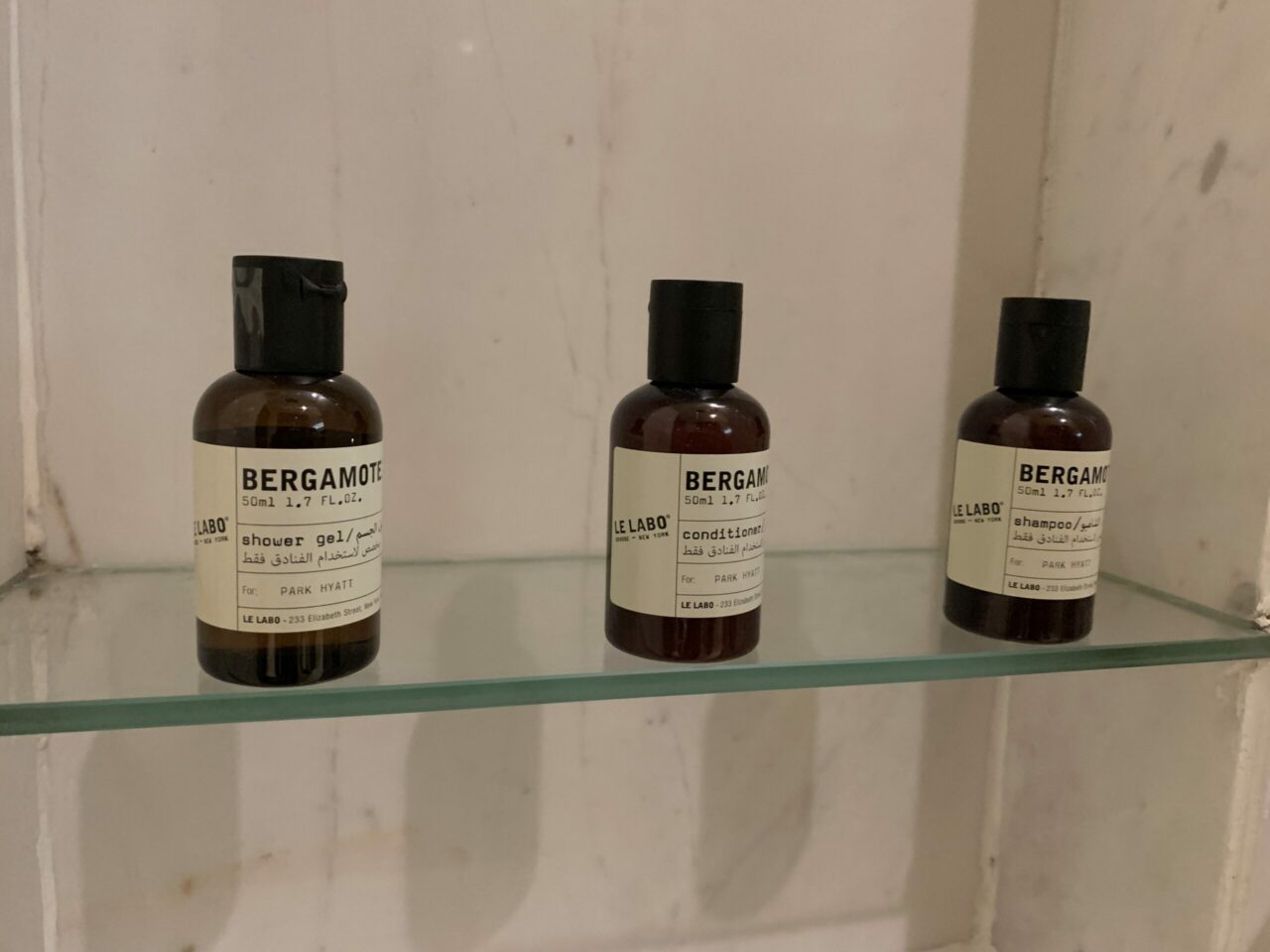 There was no evening turndown service, however, which I always appreciate.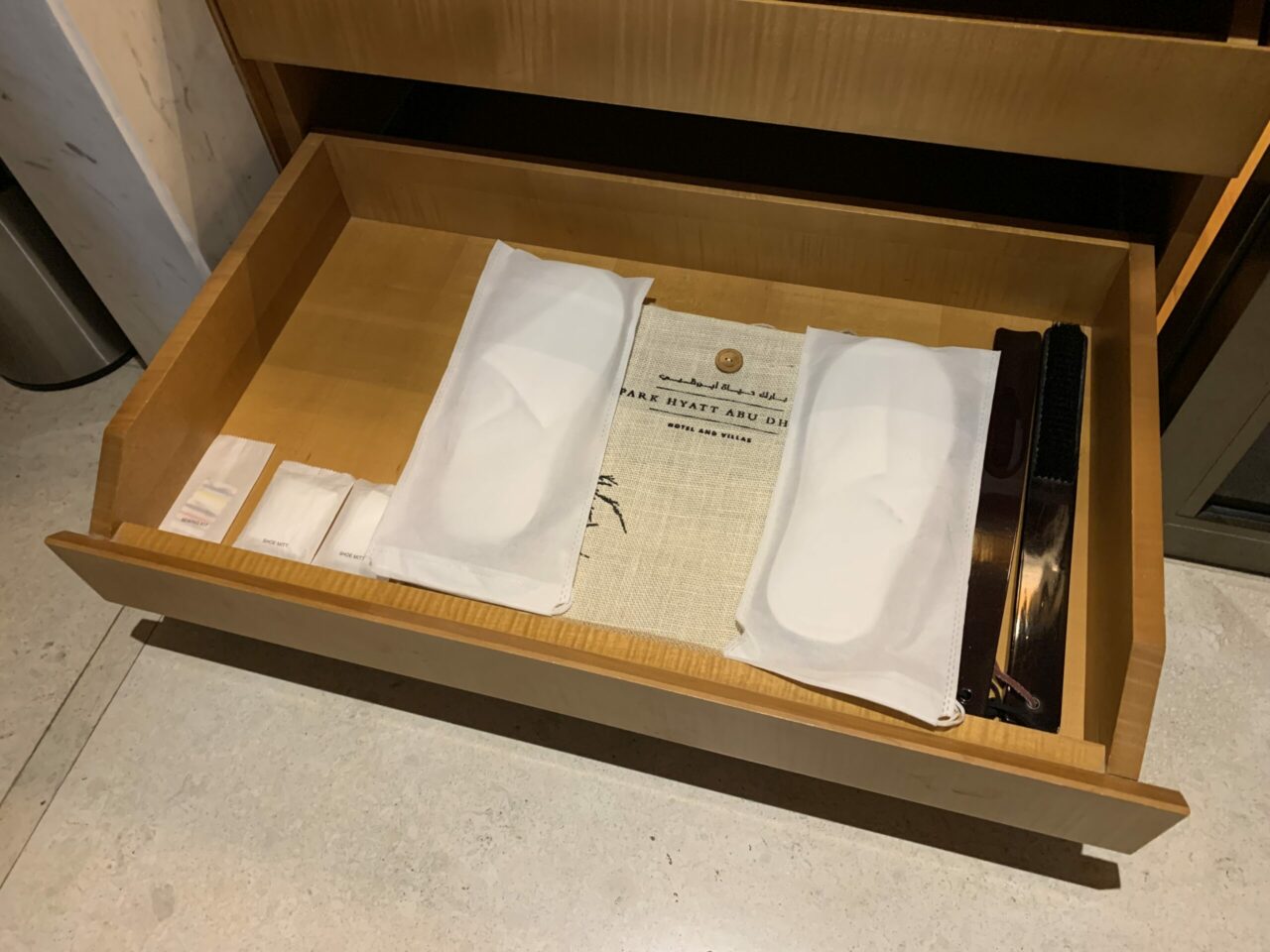 No shortage of food and drinking options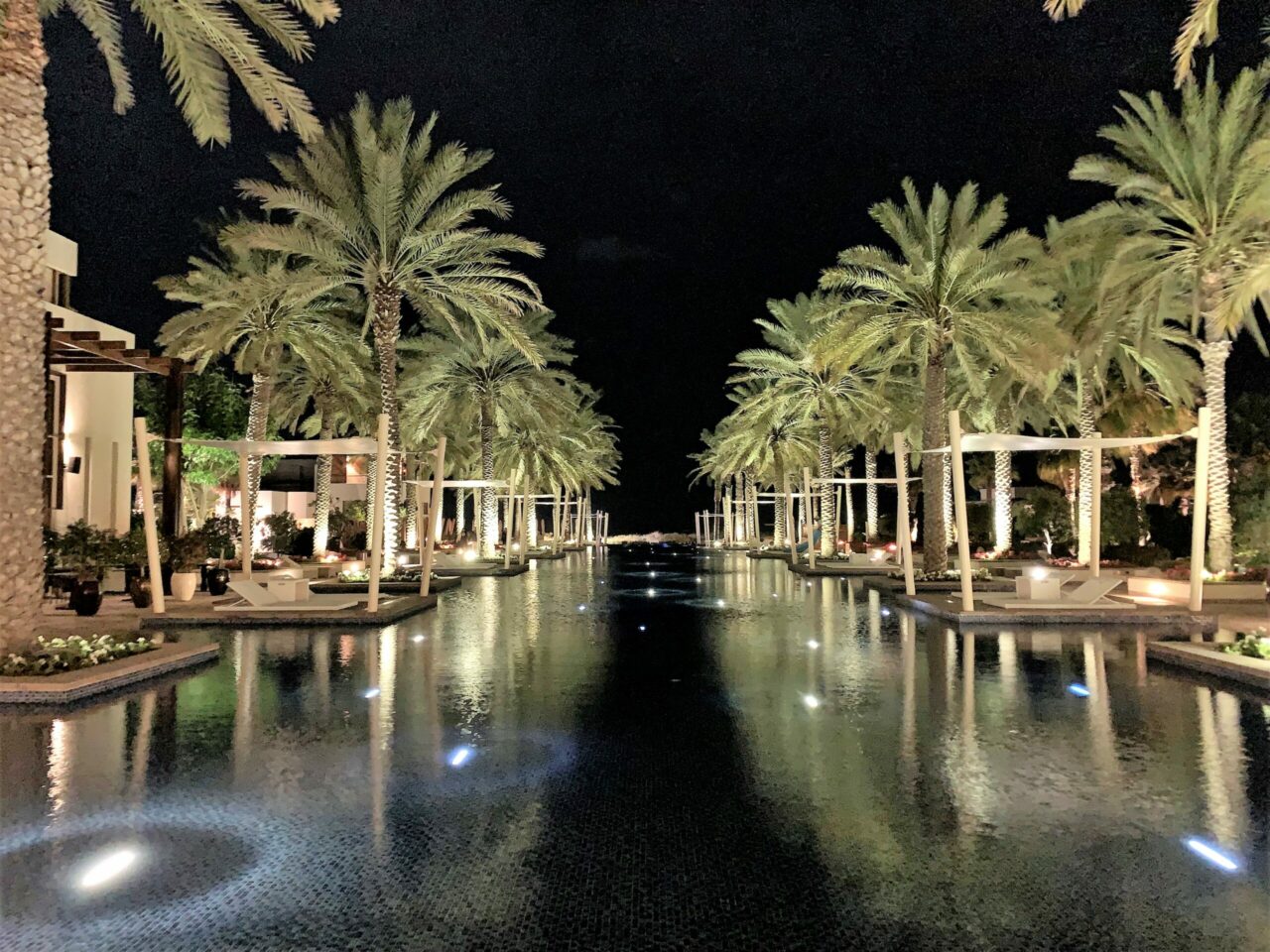 The hotel had a reasonable number of different bars and restaurants, including the Park Grill, the Shala Beach Lounge, the Café and the Beach House.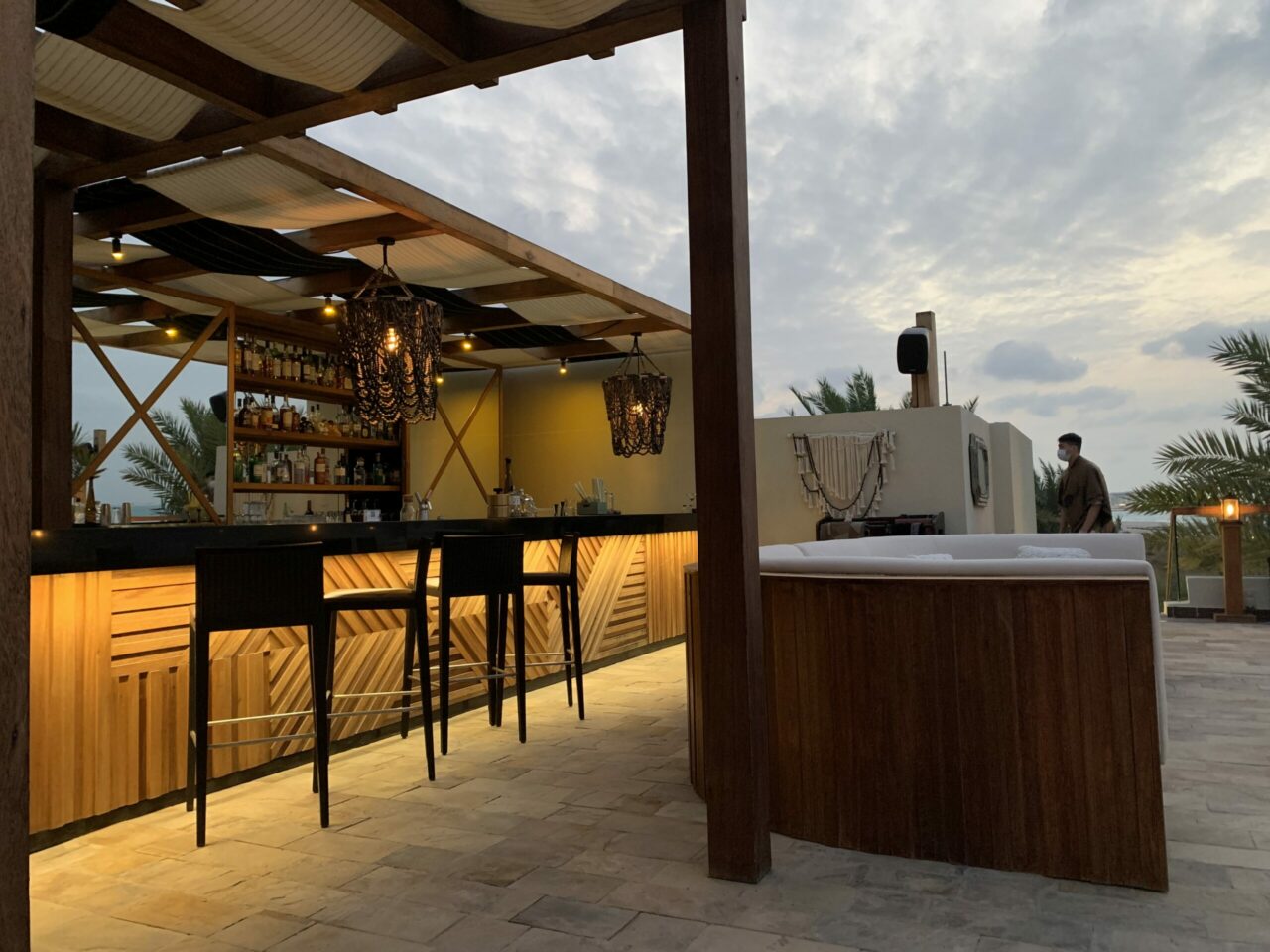 Sadly the bar at the beach itself was closed due to windy conditions (and perhaps being a little off-season), but the rest were operational, and generally, the food was pretty good.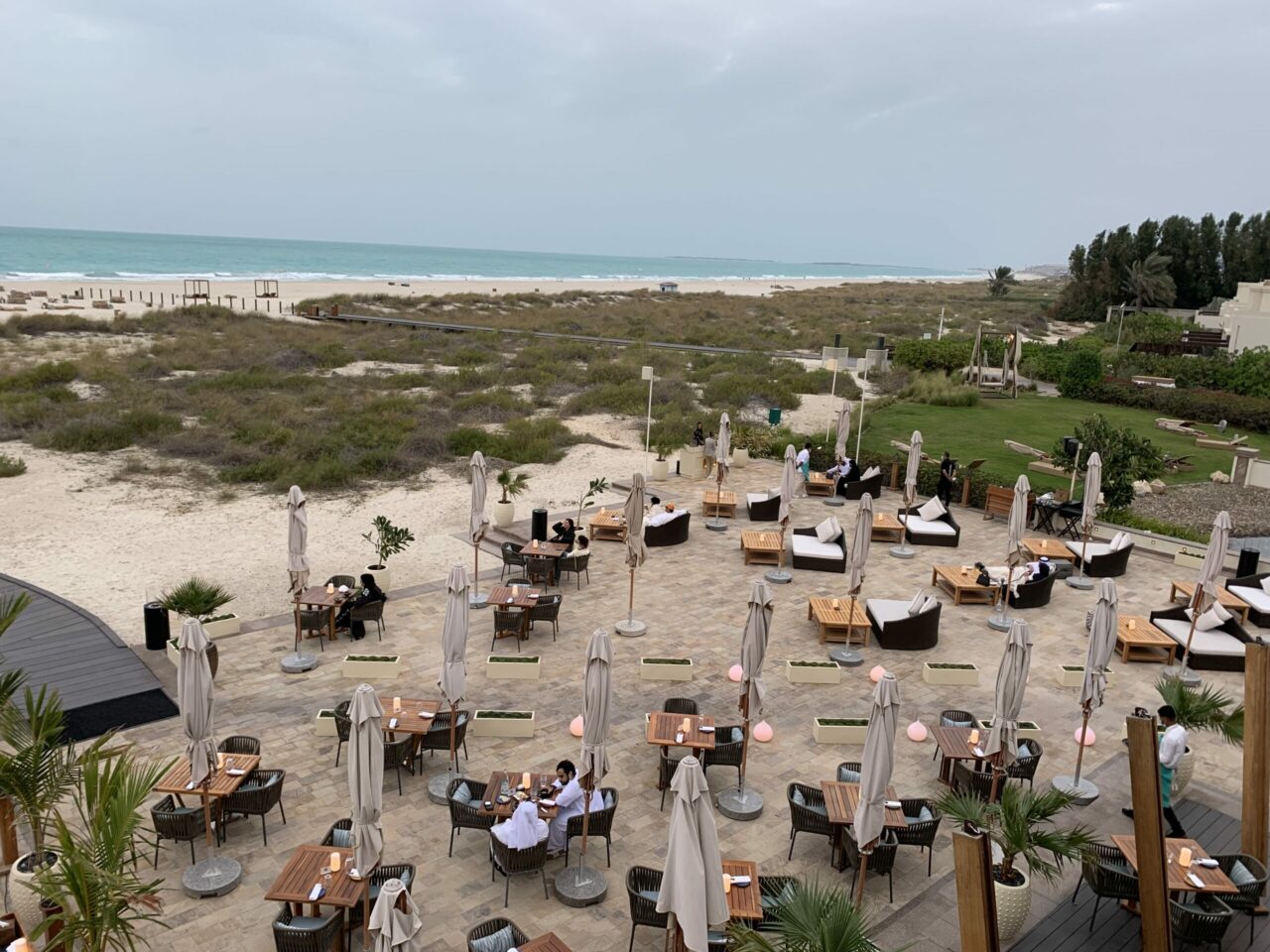 For example, a wagyu burger with herb-infused chips was cracking, although it was a shame that it took a good 25 minutes to be served (by the poolside).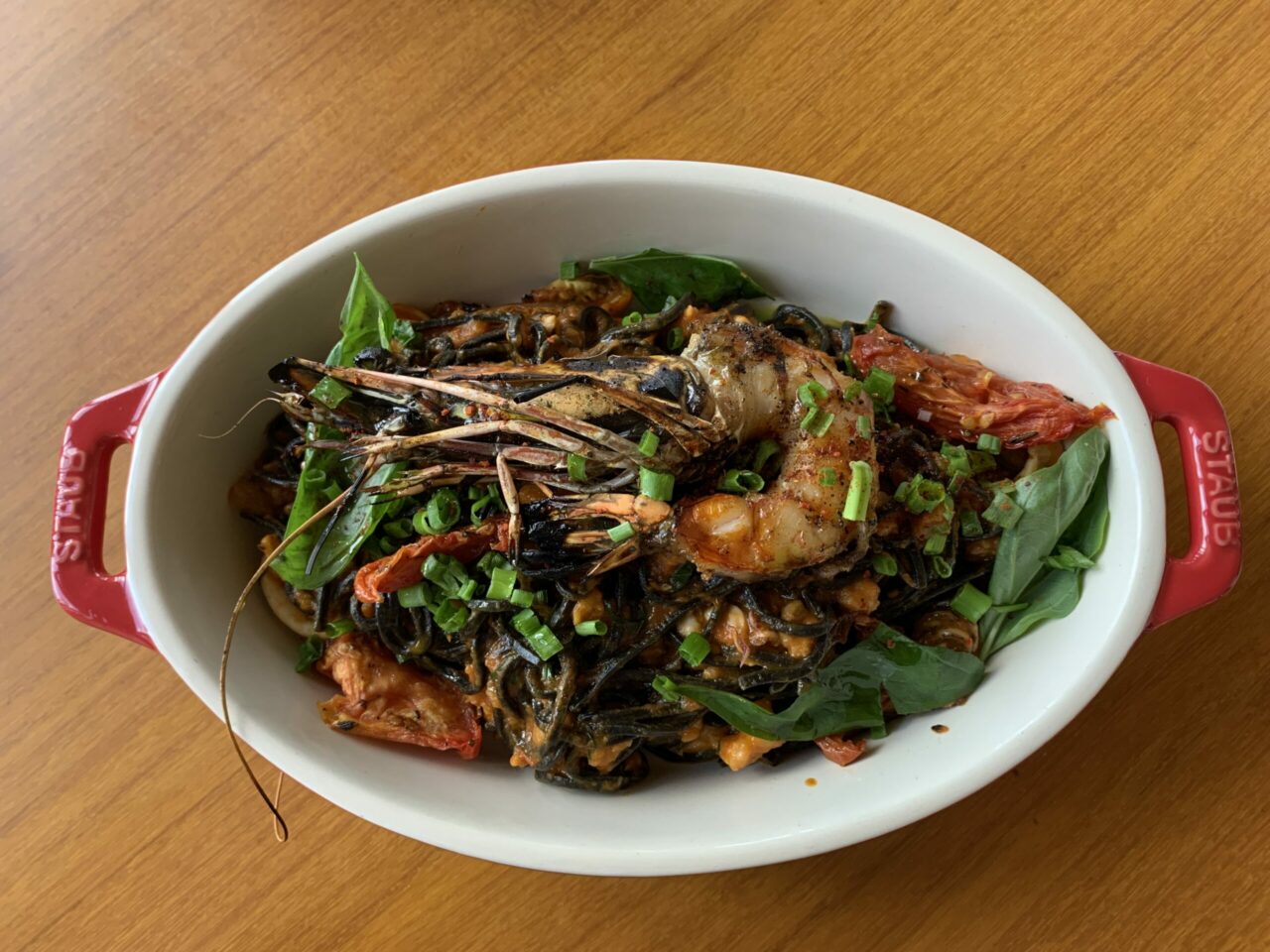 The Beach House was even more impressive, with a delicious seafood linguini for lunch making its mark in my memory. The hotel has something of a reputation for its food, and it could be for that reason that it was noticeably busier at the weekend.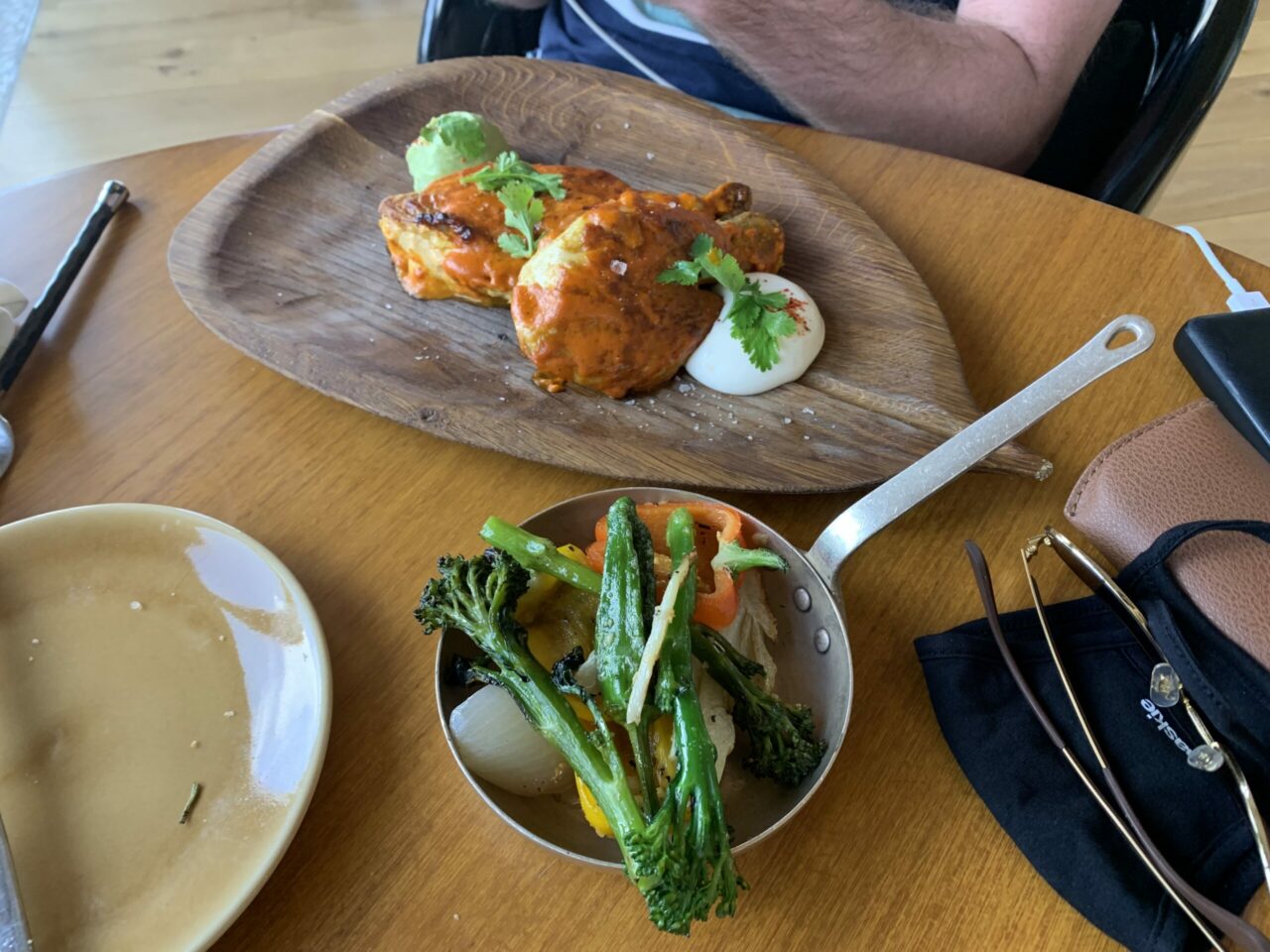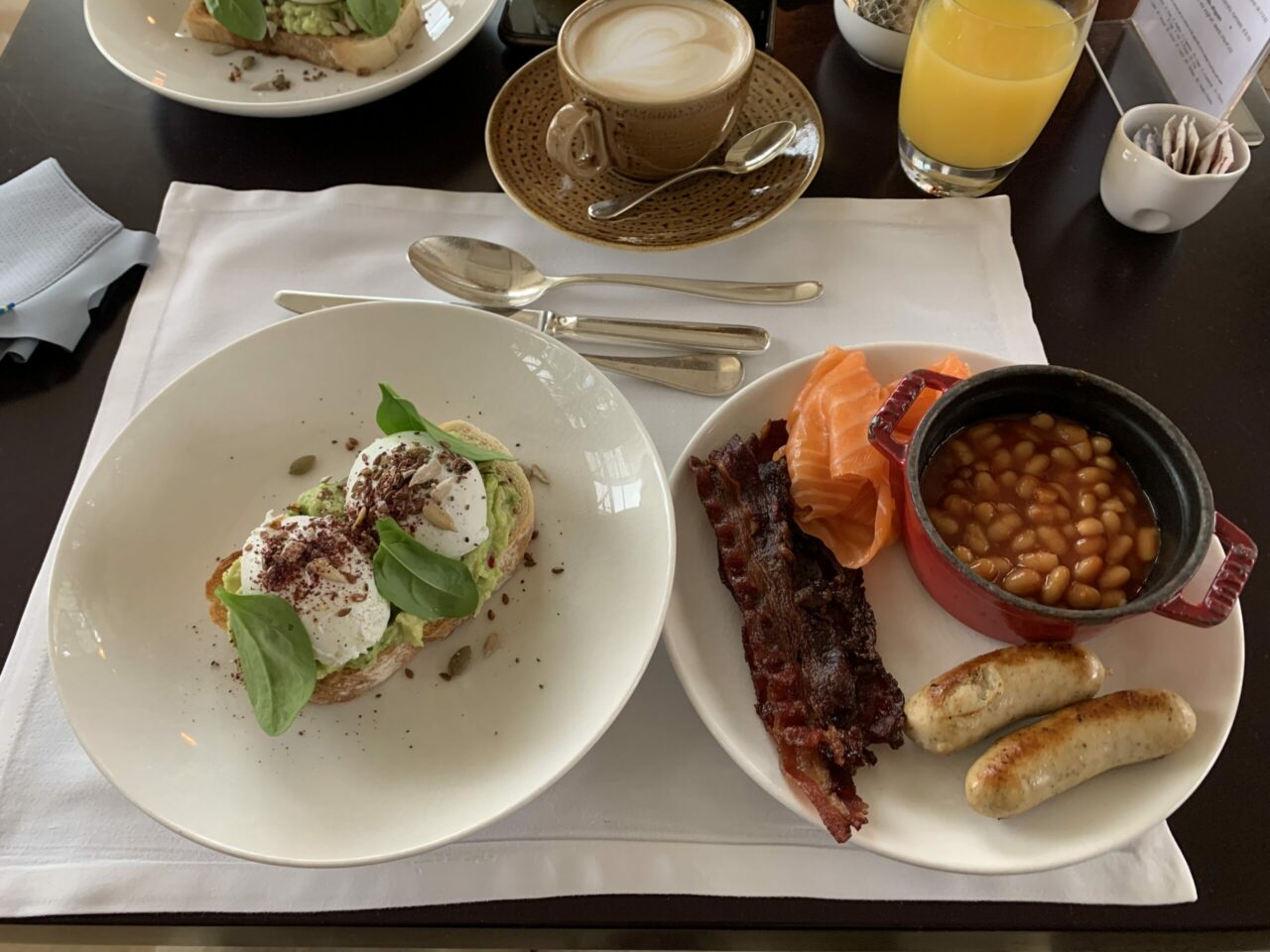 Breakfast was also very impressive, with most of the obvious options available, and tasting great. Each station was cordoned off and served by a member of staff, though surely that will be one of the first things to go as covid (hopefully) continues to move off centre-stage in how we live our lives.
Service and standing out from the crowd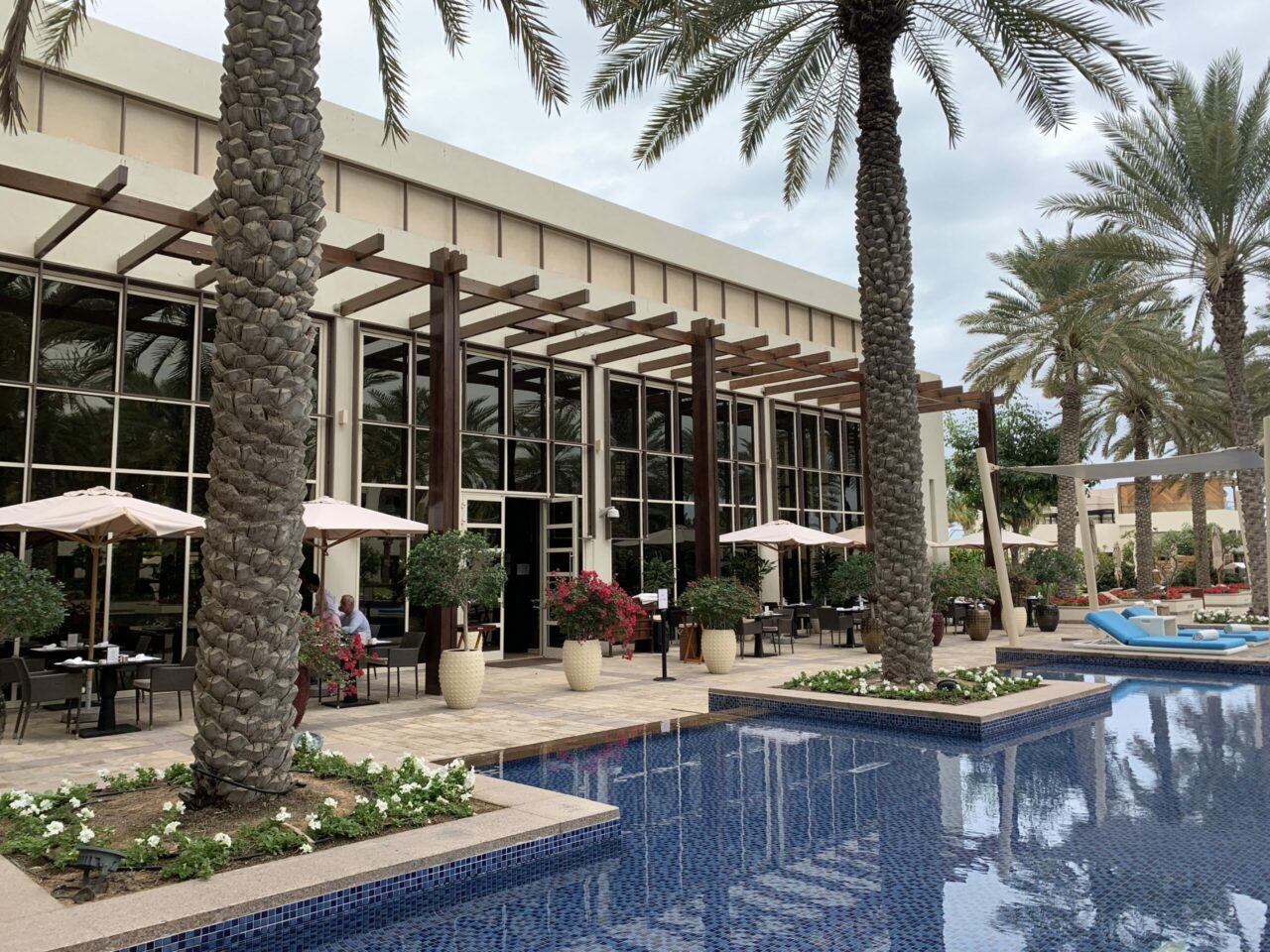 Service generally was as you'd expect at a Middle Eastern 5 star hotel, with water and towels laid out everywhere pool-side, plus on a couple of occasions ice lollies were also handed out, and a shisha pipe offered, which were fun details.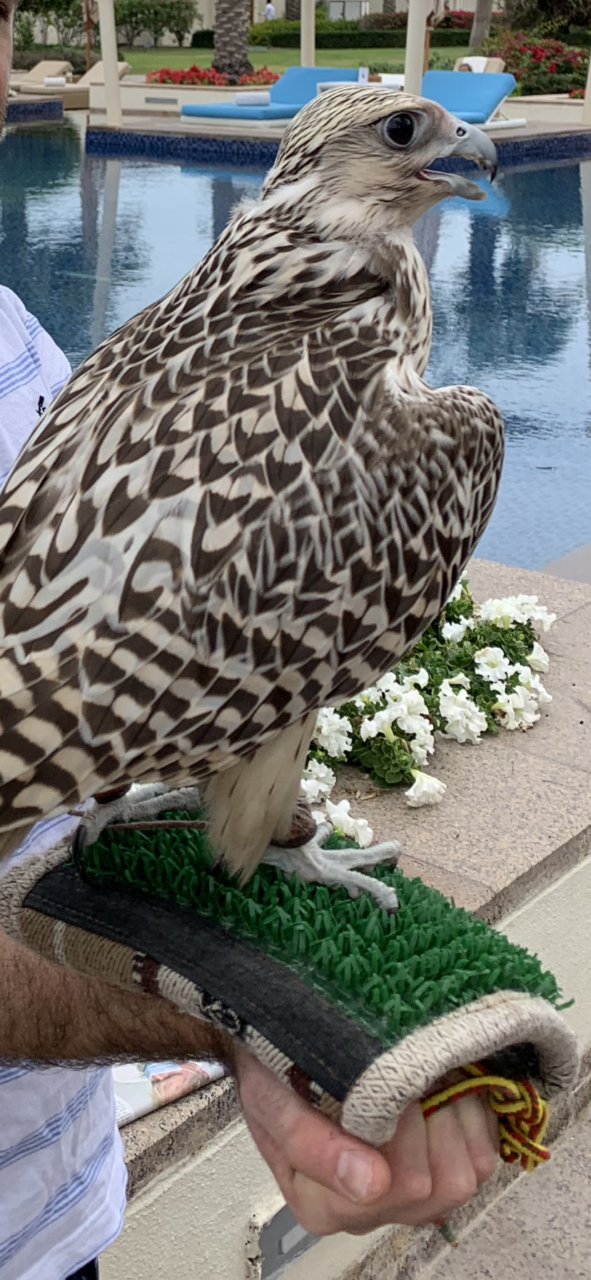 There was also a beautiful falcon doing the rounds with his trainer from time to time, to frighten off some of the more scroungy birds that knew exactly when and where to loiter…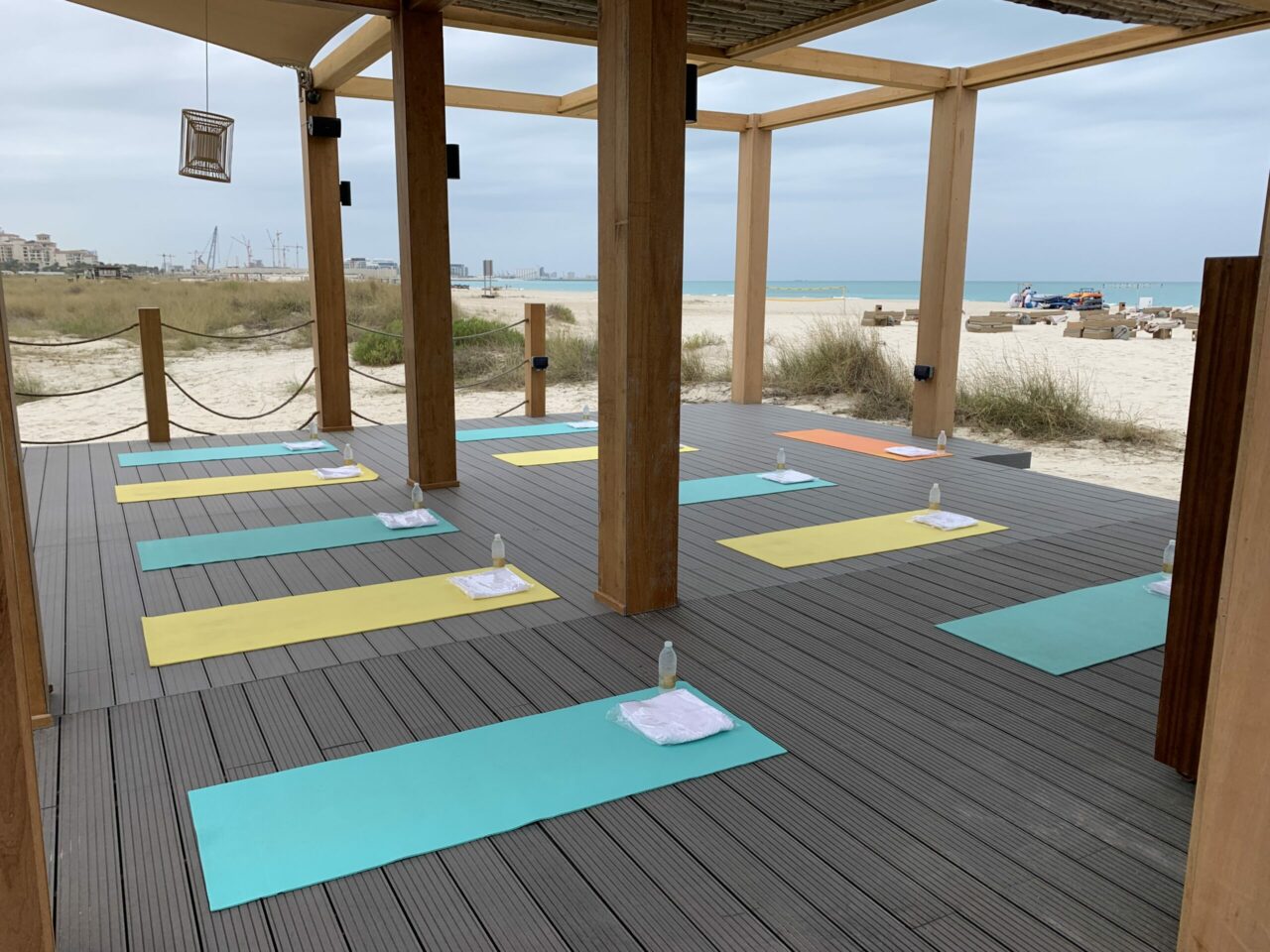 Due to wanting to explore a little more broadly than the confines of the resort, I didn't dine at the hotel in the evening, instead choosing to go to a couple of the neighbouring hotels, and also in Abu Dhabi city itself – where we saw some non-F1 racing at the Yas Marina and race circuit. We also went down to Dubai itself, which is a simply enough 50 minute or so drive, although there was a bit of drama when trying to find a taxi driver in Dubai who had the necessary Green Pass to get back across the border. We also visited the Dubai Expo, and some of Dubai's impressive bars, such as the 62nd floor bar at the top of the relatively new Conrad hotel.
All in all, this is a great hotel, and whether you're there explicitly for the food, or simply for some R&R, it was time well spent, and made for one happy traveller.
Booking
If you wanted to book on points it's a category 6 and costs between 21,000-29,000 points per night. When prices are as low as £150 a night, it's probably better value to pay cash. At the moment it is showing from £205 per night, which I'd probably still be tempted to pay cash for.
If you book through a specialist Hyatt Private agent such as GTC, you would get the following benefits on the hotel's standard flexible rate:
Early check-in priority, based on availability
Room upgrade priority on availability (excludes non-suites to suites)
Daily full breakfast credit for two
Connecting room priority, based on availability
Welcome amenity – $50 – $100 property credit (valid for certain incidentals)
Late check-out priority, subject to availability
If you like this reader review, you can check out more of our Hotel reviews here.