English airports set to get Government financial support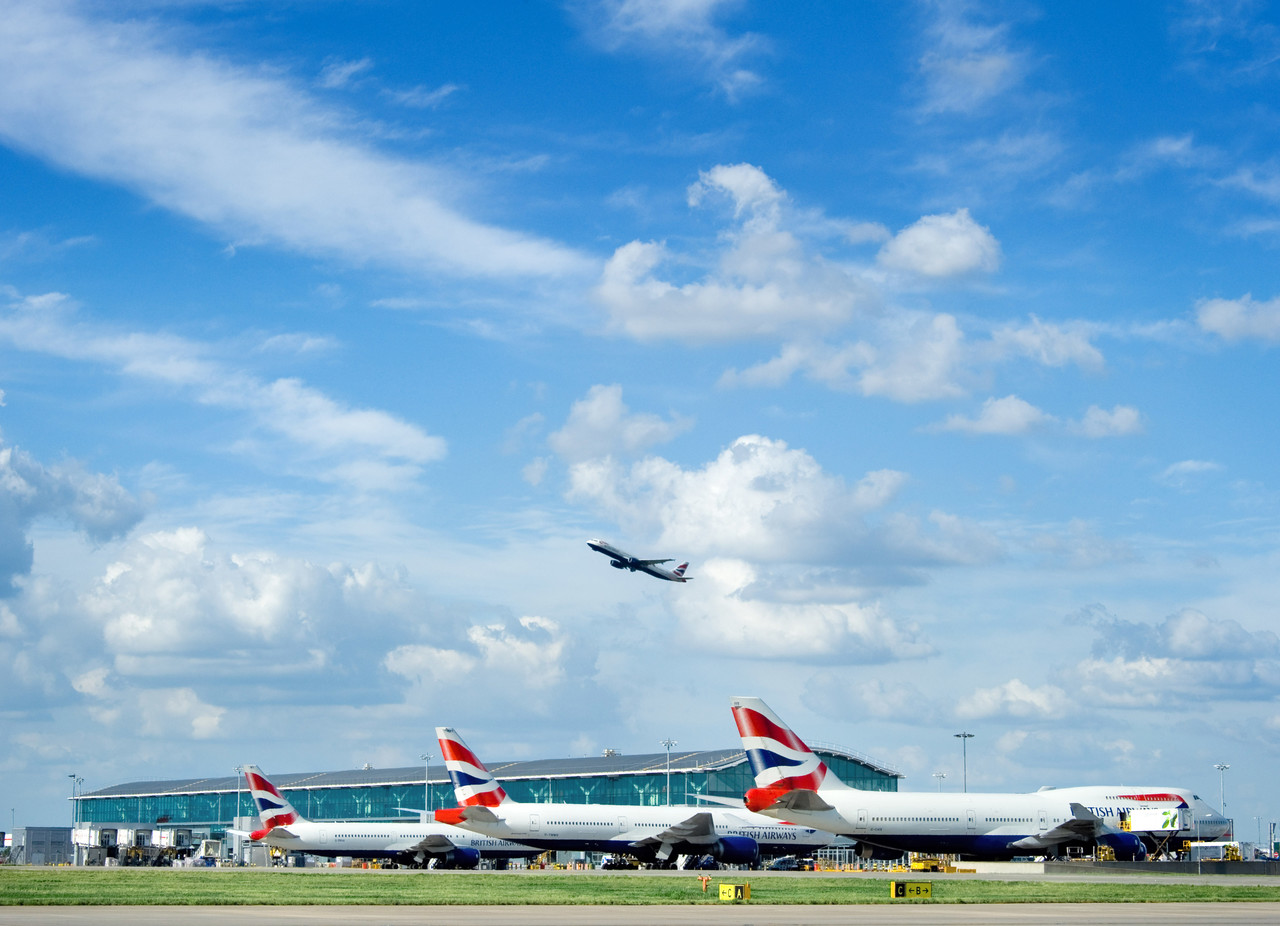 As the travel industry suffers further setbacks due to the ongoing COVID pandemic, calls for support seem to finally have been answered. The UK government has announced that they will be opening the Airport and Ground Operations Support Scheme, designed to support English Airports through the crisis.
The announcement was made by Aviation minister Robert Courts, who said that it was in direct response to the closure of air travel corridors from 04:00 tomorrow.
The minister said of the decision:
"Closing our travel corridors will help prevent the spread of new COVID variants in the UK. I know the impact this will have on the aviation sector, so to help limit this I am announcing our scheme to provide support to airports and ground operations will open this month"

"The Airport and Ground Operations Support Scheme will help airports reduce their costs and we will be aiming to provide grants before the end of this financial year."
The Airport Operators Association (AOA), which is the organisation who represents UK Airports, recently warned that airports will be forced to close if they don't get any help getting through the almost complete loss of air travel, due to the ongoing COVID-19 pandemic and subsequent travel restrictions.
The scheme will only apply to English airports with the devolved nations responsible for their countries travel restrictions.
For example, in Wales the only commercially operated airport is Cardiff, which is owned by the Welsh government. It has already received millions of pounds in support from taxpayers throughout the pandemic.
Currently, privately owned Scottish airports are receiving no formal support from the Scottish Government.
Singapore Airlines Announces One-Stop, Online Solution For Covid-19 Pre-departure Testing
As of the 20th January, customers flying on Singapore Airlines will be able to book their pre-departure Covid-19 PCR tests, as well as their serology tests. Results will be received in a one-stop online portal, which is all part of a new pilot service launched last week.
The pre-departure testing service is being rolled out to Singapore Airlines and SilkAir passengers who are departing from Singapore, Jakarta and Medan airports, during the pilot testing phase. The service is likely to be expanded to more departure cities across the network over the next few months, if the pilot proves successful.
Talking about the program, Ms JoAnn Tan, Senior Vice President Marketing Planning, Singapore Airlines said:
"Piloting this one-stop pre-departure test is part of our ongoing efforts to provide passengers with a vital service during this time, as well as a more seamless pre-flight experience. By housing all necessary pre-departure information on one platform, our passengers can enjoy a much more streamlined booking experience with Singapore Airlines."
The company in partnership with the airline is called Collinson, who are global leaders in providing essential traveller experiences, including security and medical assistance. They currently run on-site testing at Heathrow.
As more and more countries enforce mandatory, pre-departure testing, the new service provided by Singapore Airlines will allow their customers to easily book all of their testing appointments in the online booking portal after making their initial flight bookings.
Customers are able to make their pre-departure testing appointments with their preferred clinic from the list of recognised facilities, available in the portal. They will also be able to access their test results through the same portal, which are easily available to be presented when checking in for flights.
The results come with their very own QR code that will allow airport and check-in staff, as well as airport immigration authorities, to quickly and easily verify results under the new 'digital health verification' process, which the airline is trialling in partnership with IATA (International Air Transport Association).
The portal will also house passenger's digital health passes, which documents their COVID-19 and vaccination status.
If more airlines did this, it would be extremely useful. Trying to get a test for a flight can be very stressful with the tight timescales. Airlines and airports should be booking at ways to make the process simpler when travel starts to return.
Todd Handcock, President of airport services company Collinson said of the collaboration:
"Our partnership with Singapore Airlines will help to enable the safe reopening of key routes for travellers and is another step forward in our aim to achieve the long-term, safe return of global travel. Covid-19 has brought challenges for businesses and individuals alike around the world, and while there's optimism that the roll-out of vaccines will help to bring an end to the pandemic, there remains a complex road ahead. In order to restore confidence in travel, the implementation of safe and robust testing protocols remains key."
To learn more about the portal and see how it works, head here.
Loganair to launch Teesside to Heathrow route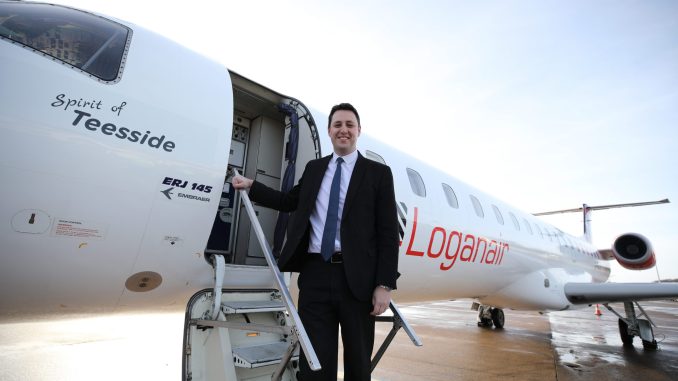 Loganair, the UK's largest regional airline, have announced that they will be launching a direct service between London Heathrow and Teesside International, starting from the 8th March.
The service will initially operate twice daily from Monday through Friday, as well as an additional single flight on Sundays.
From the 28th March, the airline will expand the service to include an extra flight on Sunday, as well as a Saturday morning service.
Loganair has several interline agreements with airlines who regularly use Heathrow, which will allow passengers to book a wide range of international flights, departing from Teesside on a single ticket.
Airline partners include British Airways, Emirates, United Airlines, Qatar, Air France/KLM and Turkish Airlines.
Jonathan Hinkles, Loganair chief executive, said of the decision:
"We understand the uncertainty around travel right now and are therefore pleased to be able to look towards the future by providing what Teesside International will need as and when lockdown restrictions begin to ease.

We're very happy to be returning to Teesside International, and we are back for good. We look forward to working with the team at the airport and the wider Tees Valley Combined Authority. "There's no doubt that air travel is having a difficult time right now, but I'm confident that our plans for Teesside International are both viable, appropriate and flexible now and for the longer term."
The airline have even named one of its aircraft, an Embraer ERJ145, "Spirit of Teesside", in celebration of the new route.
The weekday flights will depart Teesside morning and evening at at 06.50 and 17.55. Return journeys from London Heathrow will depart at 08.50 and 19.50 respectively, allowing passengers the option of a full day in London without having to stay the night.
Ben Houchen, Mayor of Tees Valley, said that the new route is another win for the airport, which faced closure several years ago.
"Securing flights into the capital with Loganair is another feather in our airport's cap. The fact that in the next few days you will be able to go on to the websites of the likes of British Airways, Qatar and United Airlines and book flights from Teesside to hundreds of destinations across the globe shows just how far we've come since taking the airport back into public ownership".