Today Virgin has made some excellent improvements to their Flying Club. You can read about how you can earn status without ever buying a cash ticket in this article.
Easier use of Companion, Upgrade and Clubhouse vouchers and easier upgrades
The Virgin Atlantic credit card is one of the best non-Amex credit cards for earning miles in the UK, but previously many of the perks were not of much use unless you had status. Now with being able to get status without actually buying a cash ticket, as well as the simplified rules, it makes it a great deal.
There is a paid version pf the credit card at £160 a year (which I have) and a free version. You get one voucher each card year when you spend £10,000 on the paid card or spend £20,000 per year on the free Virgin Atlantic Reward Mastercard.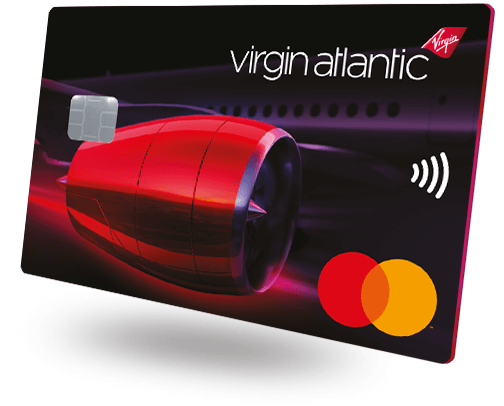 Previously the vouchers could be used for :
an upgrade but you had to be Gold to redeem from Premium to Upper
a companion voucher similar to BA's where you got two redemption flights for the miles of one but had to pay taxes and charges for both on Virgin Atlantic aircraft only) BUT there were restrictions on the class you could book. You could only use it in Upper if you were Gold.
or a voucher for Virgin Atlantic Clubhouse lounge access
Now it is much simpler and easier to use:
Companion vouchers can now be used in conjunction with a ticket in any booking class and can be used in any cabin of travel regardless of tier status. Gold and Silver can book their companion into any cabin for zero miles and Red members can book their companion into Economy and Premium for zero miles or Upper Class at a 50% miles discount. Taxes and fees apply.
Upgrade vouchers can now be used in conjunction with a ticket in any booking class, for a one cabin upgrade for a return flight (excludes original bookings made in Economy Light).
Clubhouse vouchers will be valid for one entry to any Virgin Atlantic Clubhouse when booked on a Virgin Atlantic flight or with Joint Venture partners Delta Air Lines, Air France or KLM (when travelling internationally). Gold members will continue to receive two Clubhouse vouchers.
All existing vouchers will now be able to use more flexible conditions being introduced, effective immediately.
Voucher extensions

For Flying Club members that had vouchers that were valid as of 13 March 2020, Virgin Atlantic is extending validity by a further six months to twelve months in total for customers to redeem them, effective immediately. These rewards include:
Gold member vouchers
o Gold member Companion reward for Gold status renewal
o One cabin upgrade for Gold member 2000 tier point reward
o Clubhouse passes for Gold member 1500 tier point reward
Credit card vouchers
o Companion reward
o Premium upgrades
o Clubhouse passes