One of the more interesting things about the pandemic has been how airlines have handled cancellations, refunds, and status during the pandemic. BA for example took a long time to extend status and did block online refunds (like most airlines) but generally they have processed refunds promptly and their book with confidence has worked well for me. Virgin on the other hand is very firmly on many people's naughty list. Before they confirmed that they had agreed a rescue deal, they were found by Money Saving Expert to only have processed 1% of refunds owed. I found them very, very difficult to deal with and although I now have my refund they will need to work hard to win me back. I have to say that the changes in my two articles are seriously swaying me……
Since the rescue deal was announced, they have been on a major charm offense to keep loyalty (or try and get it back). Today's announcements continue that theme and are good news overall.
I will look at the status improvements and extensions in his article and major improvements and extensions to vouchers in this article.
Virgin Atlantic introduces tier points for redemption flights
Virgin Atlantic has extended its measures to protect Flying Club members who have been impacted by the global travel restrictions caused by Covid-19, whilst introducing improvements to make Flying Club even more rewarding.
In a first for any UK airline loyalty programme, Virgin Atlantic Flying Club members will now also be able to earn tier points on Virgin Atlantic redemption flights using miles – providing greater opportunities to progress or maintain tier status, every time you fly with Virgin Atlantic. This is not available on any other airlines on Flying Club miles, even codeshares.
Any member that books from 1 September 2020 with miles, or flies on a service which was purchased using miles, will receive the same tier points as if they were booking with money. It means more opportunities to reach the 400 tier points required to progress from Red to Silver status, or the 1,000 tier points needed to become a Gold member. So with two return redemption flights in a year in Upper Class you would earn enough for silver status.
If you are not sure of the benefits of Virgin Atlantic or are not familiar with the latest developments to include Air France and KLM, have a read of this article. The Virgin scheme makes sense for specific destinations – for example, the South Pacific such as Tahiti can be reached on miles with Air France or a mix of Virgin and Air France whereas oneworld has very few options unless you go via Auckland which is a very long way round.
For redemptions in Economy (A class) will earn 25 tier points (one-way)
For redemptions in Premium (P class) will earn 50 tier points (one-way)
For redemptions in Upper (G class) will earn 100 tier points (one-way)
This is a clever initiative and I really like it. If like me you have had various refunds and have been sitting on a pile of Virgin miles, it is a good way to make a very low-risk booking and know that if you actually manage to take it, that you will earn some tier points to maintain or gain status. Virgin Flying Club is an Amex Membership Rewards partner which means that you can transfer points into Flying Club miles, making it easier if you are sitting on a pile of Amex points but not many Virgin miles.
Note: you will only earn the tier points of the original cash booking if you use miles to upgrade a cash booking.
Oli Byers, Senior Vice President, Data and Customer Loyalty at Virgin Atlantic said:
"We recognise our loyalty programme is extremely important to our Flying Club members and we want to ensure our most loyal customers don't lose out on their benefits while they've had less opportunity to fly with Virgin Atlantic."

"This additional six-month extension – making an extra year in total – gives our members peace of mind that they have even more time to enjoy and renew their hard-earned tier status or redeem their vouchers. Following our return to the skies last month, we're committed to supporting our customers and welcoming them back on board when the time is right for them.

"We're also making bold changes to deliver a programme which puts the needs of our members first. The introduction of tier points for redemption flights is an industry-leading move that will help customers progress to Silver or Gold membership more quickly and, in turn, enjoy even more rewards with their membership. We also know our customers love the vouchers we offer, so we've improved these to make the conditions simpler and more generous so they are even easier for customers to use."
Up until now, tier points were only awarded for flights paid for with cash or Miles Plus Money, but in a shake-up of reward bookings to support customers, they will now also be awarded when purchased using miles only, ensuring members are rewarded every single time they choose to fly with Virgin Atlantic.
Gold & Silver tier extension
Virgin had previously extended all silver and gold members for six months. Following the latest extension, these members will have another six months added making it an extra year in total added to their membership. A new membership card will not be sent but a digital membership card can be viewed online and downloaded via the Virgin Atlantic app.
Flying Club accounts will be updated soon so that members can login online and see how many tier points they have and the new end date of their membership year.
Current and future flights plus Virgin's flexibility policy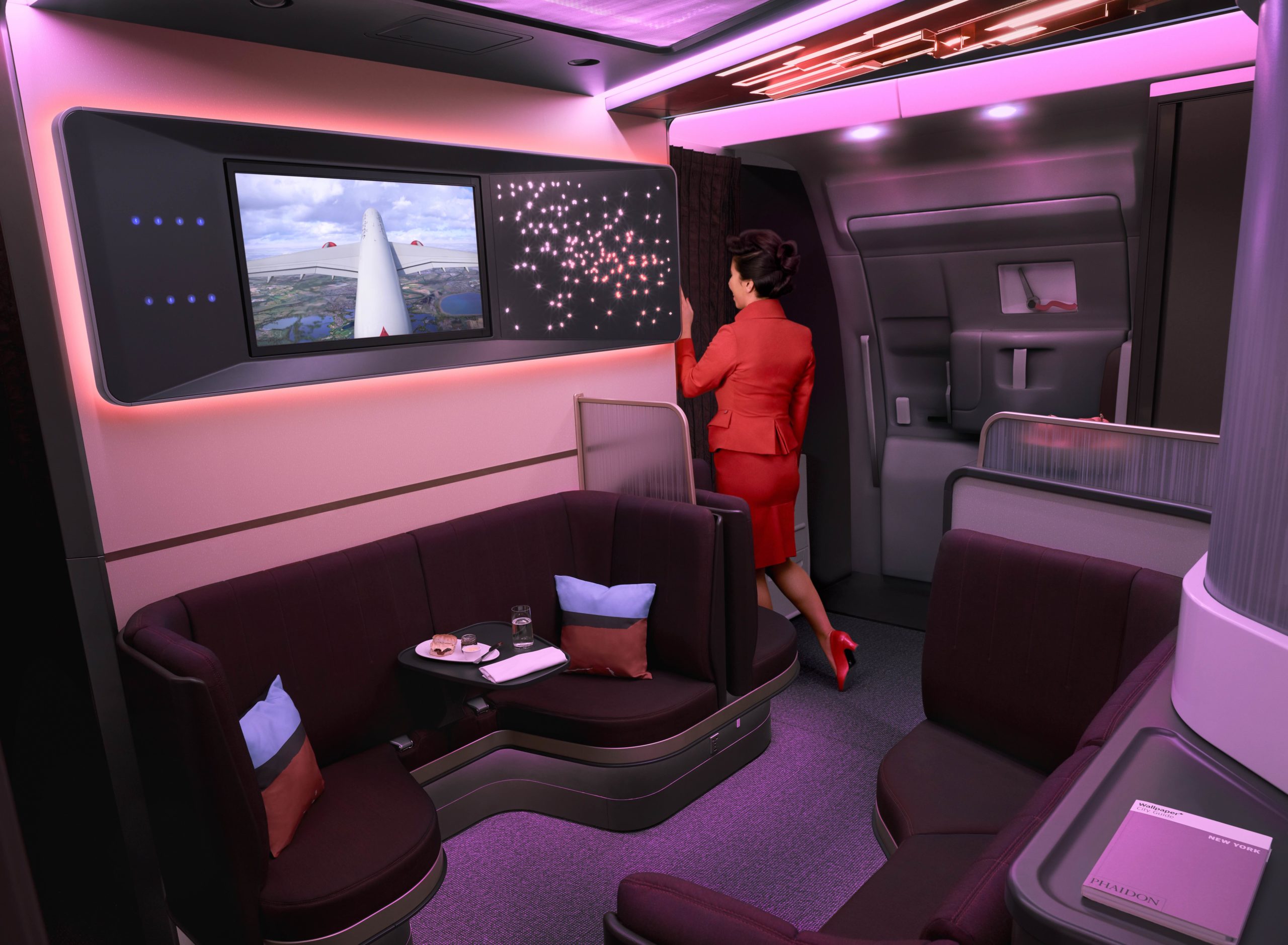 Virgin Atlantic recommenced some scheduled passenger flights on 20 July 2020 and is currently operating a limited schedule of core routes between London Heathrow and Barbados, New York-JFK, Los Angeles, Miami, Shanghai and Hong Kong. Further routes are planned from Heathrow this autumn, including Atlanta, Delhi, Mumbai, Lagos, Montego Bay, Antigua, Grenada and Johannesburg. External conditions and travel restrictions continue to be monitored closely.
Virgin Atlantic continues to offer flexible rebooking policies. If anything changes, customers are able to change the dates on a booking twice, all the way up until 30 September 2022, and incur no change fee. However, you may still have to pay a change in fare.