Government changes rules on return UK testing
The rules on returning to the UK are not particularly easy to navigate and all the information for situations such as leaving the country before the day 2 test has never really been clear in the basic public information. I have had a lot of questions this week about what happens if you leave the country before day 2 or 8. Up until Tuesday 8 June, you could just buy the tests for the days that you were here, and indeed this is what track and trace told one reader this week. However, other readers received a different reply this week….
It was always stated in the legislation though that you only needed to buy a day two test if you plan to "remain in England for two days or more after the day of their arrival". This was sensible as due to the skeleton schedules even passengers on a single ticket are quite likely to have to wait overnight for their next flight.
On 8 June the wording changed.
The legislation now says "Regulations 3 and 4 have the effect that persons arriving in England intending to stay for short periods of time must nevertheless obtain testing packages in the same manner as those visiting for longer periods."
I honestly don't know how they expect the general public to stick to rules when you have to delve into legal documents to find out the answer to fairly basic questions!
So unless you are in transit you will need to buy:
Arriving from a green country – a day 2 test
Arriving from an amber country – a day 2 and 8 test
Being in transit is classed as:
A person who on arrival in the United Kingdom—
(a)passes through to another country or territory outside the common travel area without entering the United Kingdom; or
(b)enters the United Kingdom for the sole purpose of continuing a journey to a country or territory outside the common travel area and—
(i) remains within their port of entry until their departure from England, or
(ii) travels directly from their port of entry to another port of departure in England
So if you leave the airport to stay at a hotel that would mean that you have to buy the tests. Day 2 tests can be done on or before day 2, so you could actually still do the test when you arrive if you leave the airport.
Thanks to @alexis for spotting the change.
Gibraltar entry test change for unvaccinated

Since Gibraltar went on the green list they have already changed their testing requirements once at very short notice (as the first flight for Gibraltor took off!). Currently, everyone needs to have a free lateral flow test at Gibraltar airport (which you must book in advance).
From Sunday 13 June, anyone aged 12 or over who is not fully vaccinated will have to pretest within 48 hours of your flight. Certain rapid lateral flow tests are acceptable.
The definition of being fully vaccinated is:
A person is deemed to be fully vaccinated when they have received two doses in a 2-dose series COVID-19 vaccine (such as Pfizer or Astrazeneca vaccines) or 2 weeks after a single-dose vaccine (such Johnson & Johnson Jannsen vaccine). COVID-19 vaccines must have received regulatory approval by the Medicines and Healthcare products Regulatory Agency (MHRA) in the UK.
You can find all the details here.
Portugal allowing lateral flow tests for entry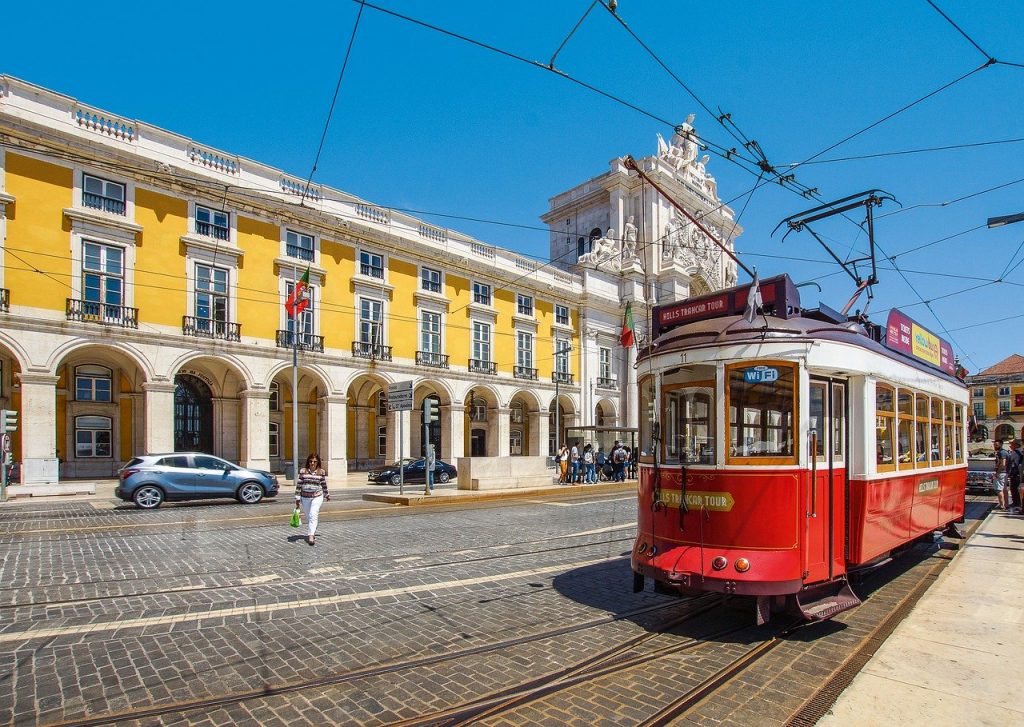 It's shame that Portugal have just gone off the green list as they are now making it easier for visitors in terms of cost and timing. When I visited a few weeks ago you had to have a PCR test within 72 hours of your departure. These are the most expensive tests and take longer to process. Now Portugal has changed the working and is accepting (except for children of 24 months old and under who do not need to test) rapid antigen tests performed within 24 hours before boarding. PCR tests can still be within 72 hours.
Rapid Antigen tests usually only take around 20 minutes to get the results and so 24 hours should be enough time even if you had to get a repeat test. You could even do it at the airport but I think I'd find that a bit too close for comfort! They are much cheaper and although some view them as less accurate, if you did it within 24 hours of travel it probably works out about the same in terms of picking up Covid as the PCR test are obviously done some time before you travel.
You can find full information here.