Heathrow says airport will get worse if charges cut
Heathrow Airport has thrown its toys out of the pram as the CAA had submitted its final proposals on how much Heathrow will be allowed to charge until 2026. This charge is passed on to passengers via the airlines so understandably airlines have been protesting at the large rises that Heathrow wanted. While Heathrow has obviously suffered during the pandemic, so have airlines. With ticket prices already being the highest I can remember in the last 5 years, and the cost of living crisis, no one needs more costs added to tickets. Heathrow has insinuated that if they don't get the level of money needed they will not be able to invest adequately in the passenger experience.
Heathrow's CEO said "Uncorrected, these elements of the CAA's proposal will only result in passengers getting a worse experience at Heathrow as investment in service dries up."
As Heathrow is effectively a monopoly, the CAA, the UK regulator for aviation, gets to propose how much Heathrow can charge. Airlines also get input into the proposals. The CAA has proposed an average maximum of £28.39 until the end of 2026. This would still mean a substantial increase compared to 2021 (£19.36 in 2021 vs £28.39 until the end of 2026). Heathrow had been requesting £41.95 which it said was needed to install a new T2 baggage system (why when it's the newest terminal??) and get new security screening machines that allow liquids to stay in your luggage. The rise in fees the CAA is proposing is already the highest amongst European airports by a substantial amount.
The CAA proposals are now subject to consultation. Heathrow will use the final figure to set the passenger service charge and any other additional charges that passengers and airlines must pay to use the airport.
Virgin Atlantic said "In its final proposals for Heathrow charges, the CAA has taken a positive step towards a price cap that puts customers first. However, the regulator can and must go further to lower the cap beyond the proposed average of £28.39, adjusted for inflation, up to the end of 2026, reflecting robust demand for travel this summer and beyond.

"With travel recovery underway, our collective focus should be on upholding the best possible experience for customers with fair charges, especially with consumers facing cost of living pressures and our Global Britain aspirations at stake. Along with the industry community, we'll respond to the CAA's consultation with the data that supports a further reduction, while reserving the option to appeal to the Competition & Markets Authority, so that passengers are protected and the CAA's duties are fulfilled."
South Africa ditches all Covid requirements
South Africa has announced that it will get rid of its last remaining Covid regulations which includes requirements on travellers. You will no longer have to wear a mask on the plane. More importantly, you were previously required to show proof of vaccination or a negative PCR test. These regulations have now been scrapped.
The FCDO page has been updated here.
New cocktails on Virgin Atlantic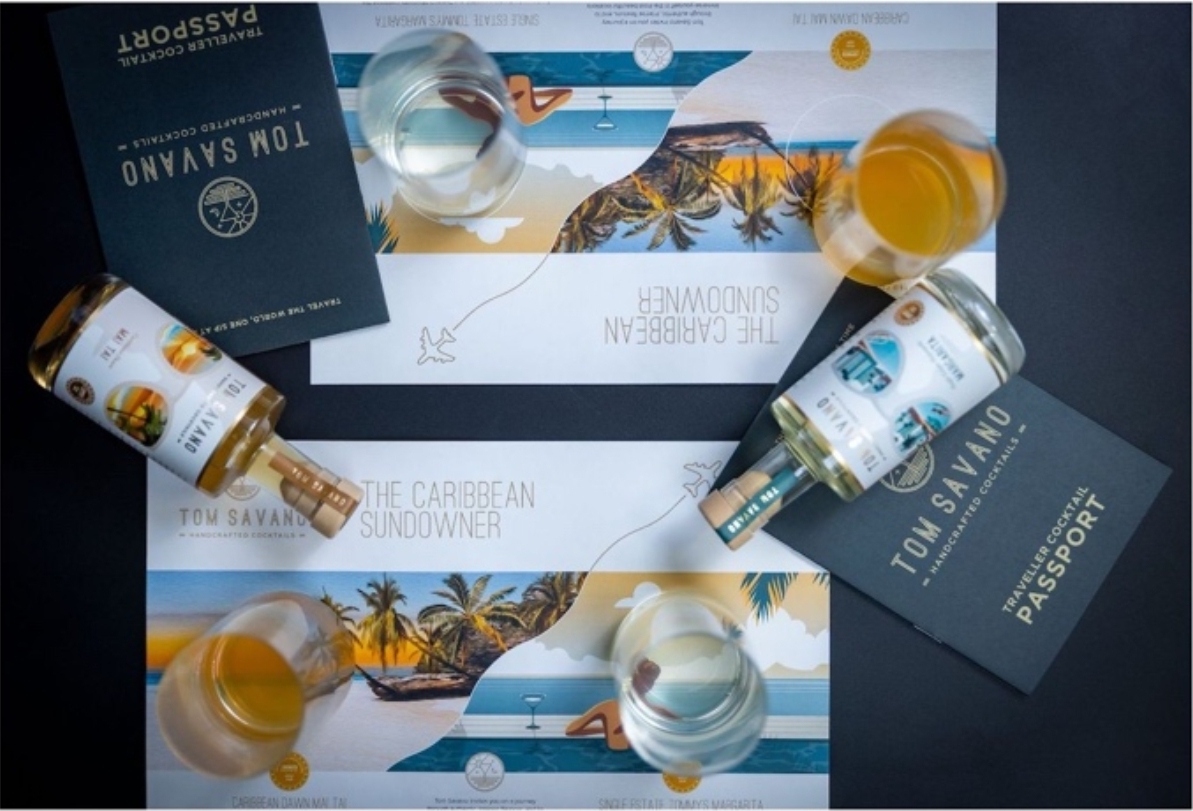 Virgin Atlantic has teamed up with Tom Savano who makes premium pre-mixed cocktails. The Tom Savano range focuses on high-quality ingredients with a fun travel feel to the products. This makes it an ideal fit for an airline like Virgin to serve on board. Traditionally Virgin have had a choice of several unbranded cocktails on the aircraft which were made from a mix onboard.
Tom Savano Cocktails feature recipes like Single Estate Reposado Margarita, Sydney Twilight Espresso Martini and English Garden Lychee Martini which are more akin to what you would expect in a luxury hotel bar.
Tom Savano's 100ml drinks are now available to Upper Class passengers on Virgin Atlantic's A350 fleet flying from London Heathrow and Manchester to Orlando (one way to keep the parents chilled with their excited kids on the way to Disneyworld I guess!).