Book a flight to space with TLFL's partner GTC
I often write about TLFL's luxury agent partner GTC which is the world's largest collection of luxury independent travel agents. We have three specific agents who work with us now, Debbie (Debonair), Mark and Mandy. Booking with GTC for many luxury hotels gives extra benefits such as upgrades, hotel credit, and free breakfast at the regular flexible rate.
Now GTC can offer something truly unique through their partnership with Space Perspective. GTC will be able to book clients on flights to the edge of space, costing most than £100,000 per person. This involves a six-hour "spaceflight" that will take you to 100,000 feet (30 kilometres) above the Earth on a passenger "spacecraft" that is lifted into space by a high-performance hydrogen balloon. Technically that's only the edge of space, but who is complaining? I'd love to do this, so if Space Perspective would like me to cover it for TLFL, they know where to find me!
Each flight on Spaceship Neptune can seat eight passengers and has a bar, a bathroom, and WiFi. You can actually get up and move around during the flight, so it is more of a comfortable experience than you may have thought.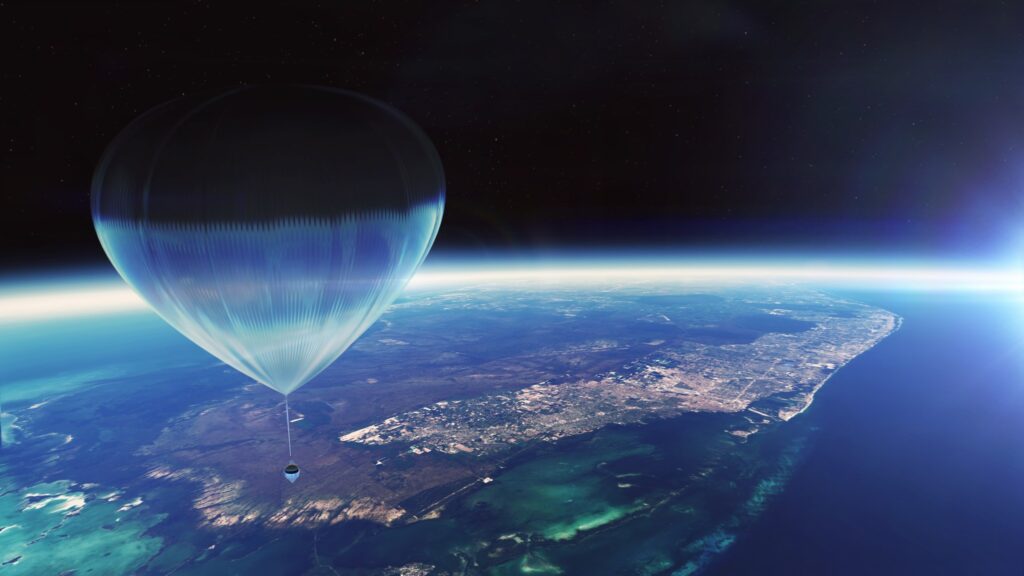 A seat on the six-hour flight costs from £104,000 per person, with journeys to begin in 2025. So that gives you three years to save up for a once in a lifetime experience.
GTC said it has secured spots for its travel advisors on three spaceflights and said ensuring its advisors have access to up-to-date training on space travel will be a priority.
If you would like to find out more please contact GTC here.
New O2 pop up lounge Gatwick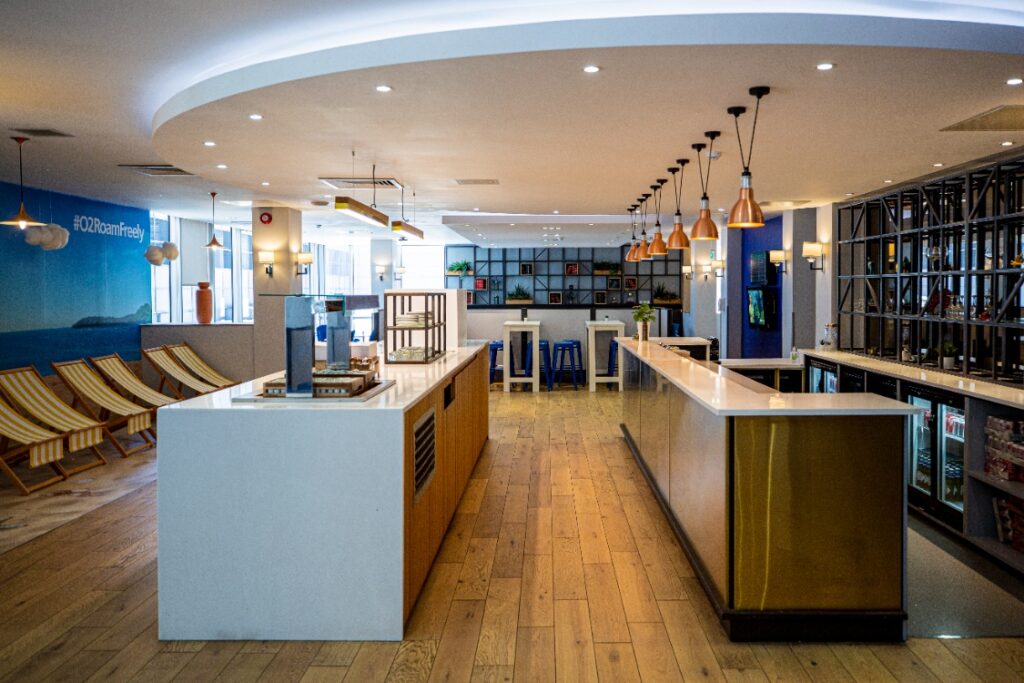 Mobile network roaming has been a contentious issue with most networks removing free EU roaming for new customers. O2 is now the only major network that lets you roam freely in the EU (up to 25GB). To celebrate this fact they are offering free access to the brand-new O2 Roam Freely Lounge, for you and a friend or family member for O2 and Virgin Media customers. You can also bring up to six children under the age of 16 into the lounge.
The lounge is in the North Terminal airside, so no good if you are flying BA. The bad news is that you can only visit for up to an hour.
You'll get free drinks and snacks, free Wi-Fi, and a cinema room courtesy of Disney+.
The O2 Roam Freely Lounge opening times are between 6am-3pm, Monday – Sunday. You need to book a time slot through the Priority app and show your confirmation email to enter. If you plan to do this, I would book it sooner rather than later so you get a spot.
Emirates invest over US$ 2 billion to enhance inflight experience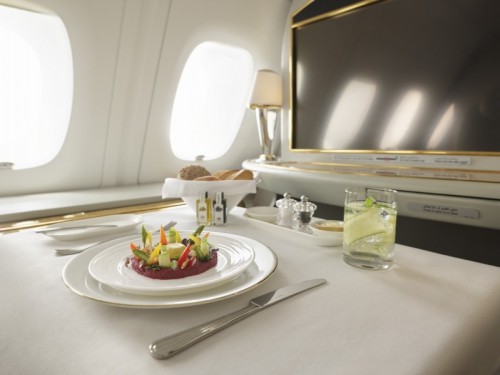 Emirates is investing over US$ 2 billion to enhance its inflight customer experience, including a massive programme to retrofit over 120 aircraft with the latest interiors, plus an array of other service improvements across all cabins starting in 2022. This is good news if they can update their business class seats as other than the A380 their business class seats are pretty poor without aisle access and in a 2-3-2 configuration on many aircraft.
Sir Tim Clark, President Emirates Airline said: "While others respond to industry pressures with cost cuts, Emirates is flying against the grain and investing to deliver ever better experiences to our customers. Through the pandemic we've continued to launch new services and initiatives to ensure our customers travel with the assurance and ease, including digital initiatives to improve customer experiences on the ground. Now we're rolling out a series of intensive programmes to take Emirates' signature inflight experiences to the next level."
Some of Emirates' latest initiatives include: improved meal choices, a brand new vegan menu, a 'cinema in the sky' experience, cabin interior upgrades, sustainable choices and a generous approach to the little touches that make travel memorable.
Starting from August, Emirates' passengers can look forward to:
New Menus
Emirates will aim to deliver the best fine dining experience in the sky for all cabins. New menus will be served on select Emirates routes in First Class, featuring dishes such as pan-fried salmon trout with moqueca sauce and creole rice, roasted duck breast with orange thyme jus, steamed broccolini and fondant potatoes. Business and Economy will also introduce new menus on the 1st of September.
Vegan Choices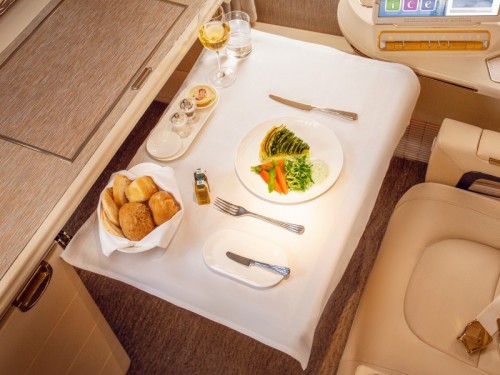 Emirates' new vegan menu will include dishes such as pan-roasted king oyster mushrooms, jackfruit biryani and sliced kohlrabi garnished with burnt orange. Desserts are also gourmet with choices of chocolate truffle cake with hazelnut, pistachio, and gold leaf, or green grape tart adorned with candied rose petals, vanilla custard, and berry compote glistening with yuzu pearls. This sounds much better than many airlines offering a plain fruit platter!
Emirates' First Class
Emirates' First Class experience, which is probably my favourite all-rounder, has been upped a notch in 2022. Customers can now enjoy unlimited portions of Persian caviar as part of the 'dine on demand' service, with a pairing of Dom Perignon vintage champagne.
Cinema snacks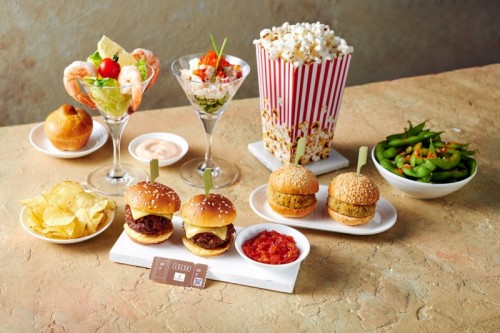 First Class customers can order cinema snacks (I'm pretty sure whoever designed the menu has never been to an average UK cinema!) such as lobster rolls, sliders, edamame, and salted popcorn, and can be ordered on demand.
Sustainable Supply Chain
Emirates' customers departing on flights from Dubai can begin crunching on fresh greens harvested from Bustanica, the world's largest vertical farm and newly-opened US$40 million joint venture investment through Emirates Flight Catering. Emirates is continuing to invest in sustainable operations and supply chains, seeking local food suppliers and farms wherever possible to serve the freshest produce on board.
Specialised Hospitality Training for Cabin Crew
Emirates has partnered with Ecole hôtelière de Lausanne, one of the world's top hospitality management schools, to craft the Emirates Hospitality strategy. Emirates Cabin Crew have already begun engaging in intensive training programs focused on delivering the four service pillars: Excellence, Attentiveness, Innovation and Passion.
Upgraded Cabin Interiors in all Classes
The most significant investment is an extensive refurbishment of the aircraft fleet interiors, where cabins will be retrofitted with new or reupholstered seats, new panelling, flooring and other cabin features. Every cabin class will be refreshed and new Premium Economy cabins installed. After the retrofit, Emirates will have a total of 120 aircraft offering Premium Economy seats and enhanced interiors and features across all other cabins.
With its first aircraft scheduled to roll into the Emirates Engineering Centre for retrofitting in November, planning work and trials have begun in earnest.
However, this is pretty vague, making me wonder if a new business class seat coming…It would seem rather pointless to spend all that money on such an outdated product. They have already announced a refresh of the A380 seats.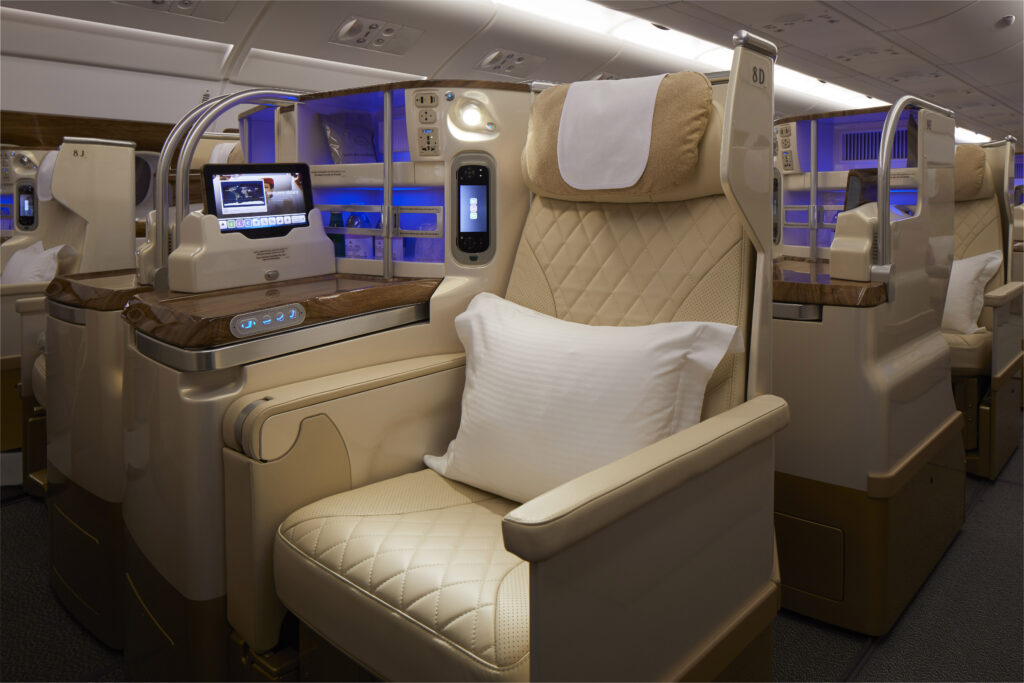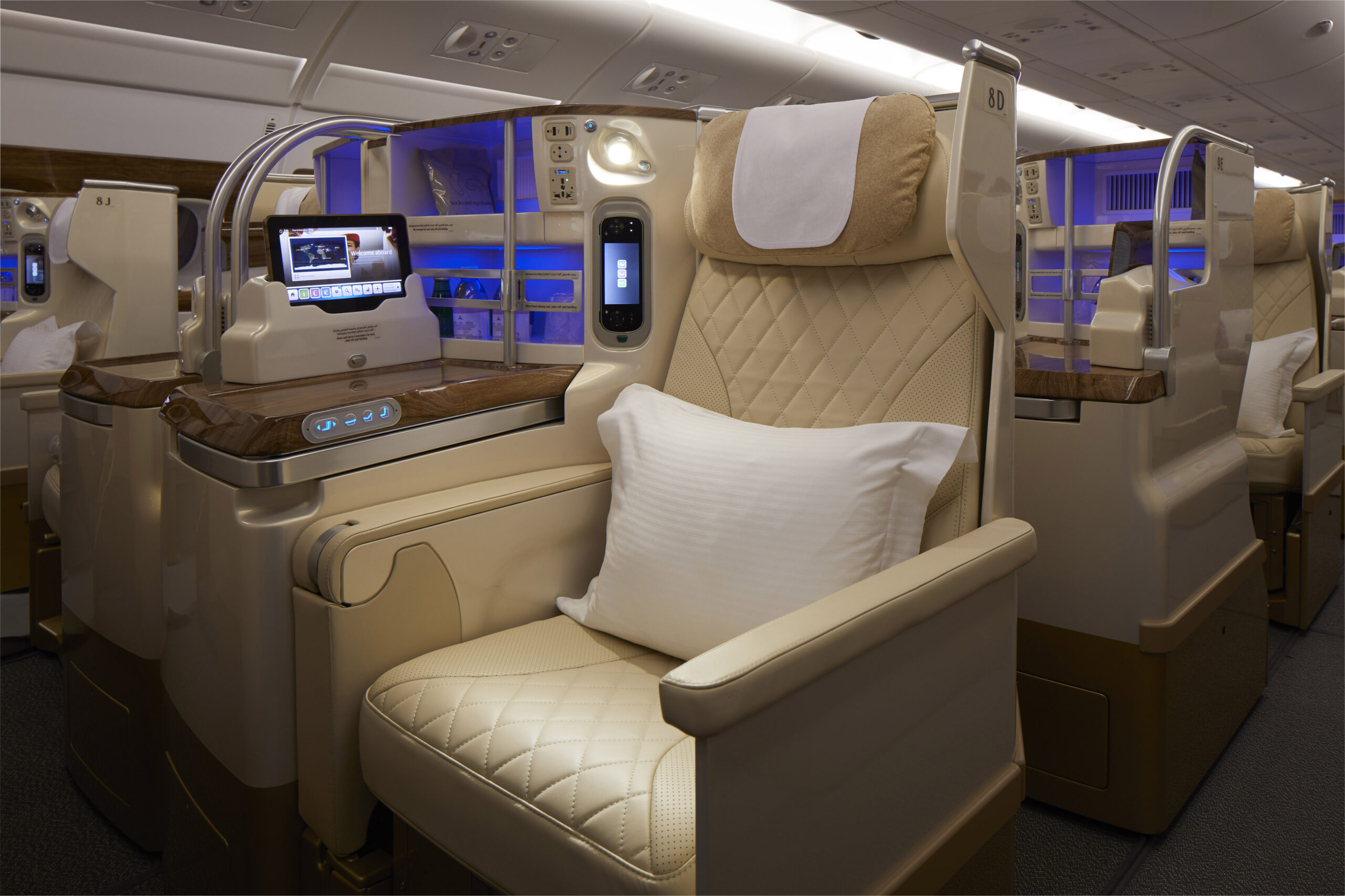 Additionally, Emirates confirms there will be more announcements about new products and services in the near future.
More details on the new dining experience are here.