BA new routes
I'm excited to see some interesting routes for the winter from Gatwick including Aruba. Aruba is part of the Dutch Antilles islands in the Caribbean. It felt very American to me when I visited quite a few years ago, but I have always been keen to go back! I can see plenty of Avios availability with prices starting from 150,000 plus £749 per person in Club return off peak.
I'm also surprised to see Georgetown in Guayana as a new route. Given the amount of leisure travel, it's not somewhere that's very high on the tourist map. Guyana is a country on South America's North Atlantic coast which is English-speaking. It feels like part of the Caribbean more than South America and has beautiful rainforests, British colonial architecture, cricket and calypso music. However, like many countries in South America, crime is high.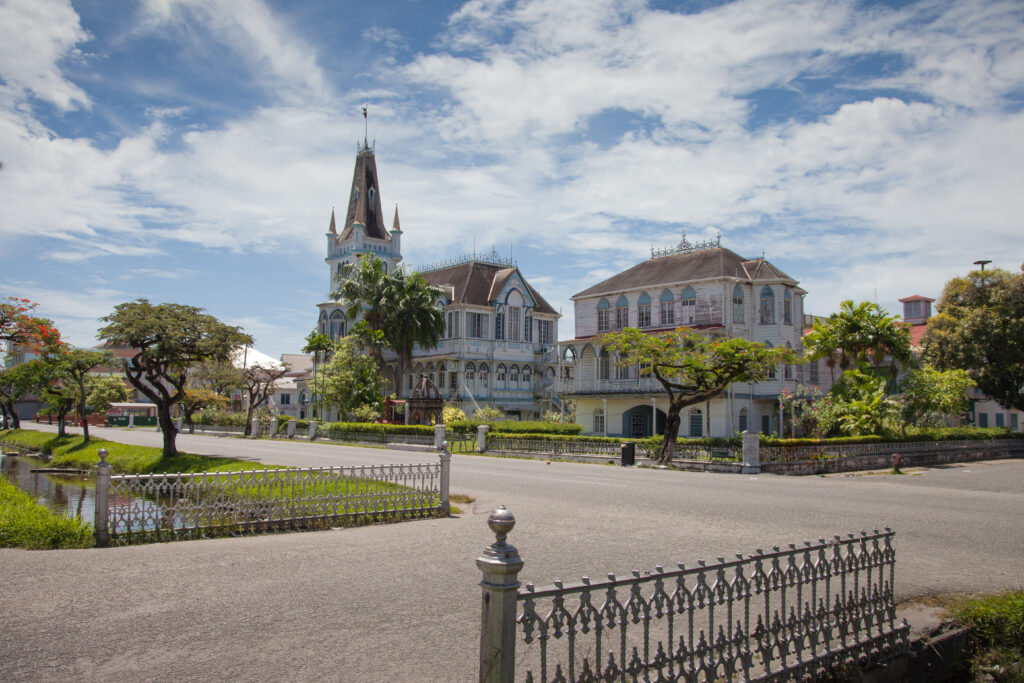 The full list of new routes is:
British Airways – London Gatwick to Aruba (via Antigua) 2x weekly flights.

Flights start 26 March 2023
BA2157 LGW 1000-1335 ANU 1435-1630 AUA (Thu & Sun)
BA2256 AUA 1830-2015 ANU 2115-1015+1 LGW (Thu & Sun) 2x weekly

British Airways – London Gatwick to Georgetown (via St Lucia).

Flights start 27 March 2023 BA2159
LGW 1135-1525 UVF 1625-1805 GEO (Mon & Thu) BA2158
GEO 1950-2115 UVF 2215-1145+1 LGW (Mon & Thu)

British Airways – London Gatwick to Port of Spain.

Flights start 26 March 2023
BA2239 LGW 0930-1340 POS (Tue, Thu & Sun)
BA2238 POS 1540-0515+1 LGW (Tue, Thu & Sun) Route replaces LGW-UVF-POS
Winter route changes from Gatwick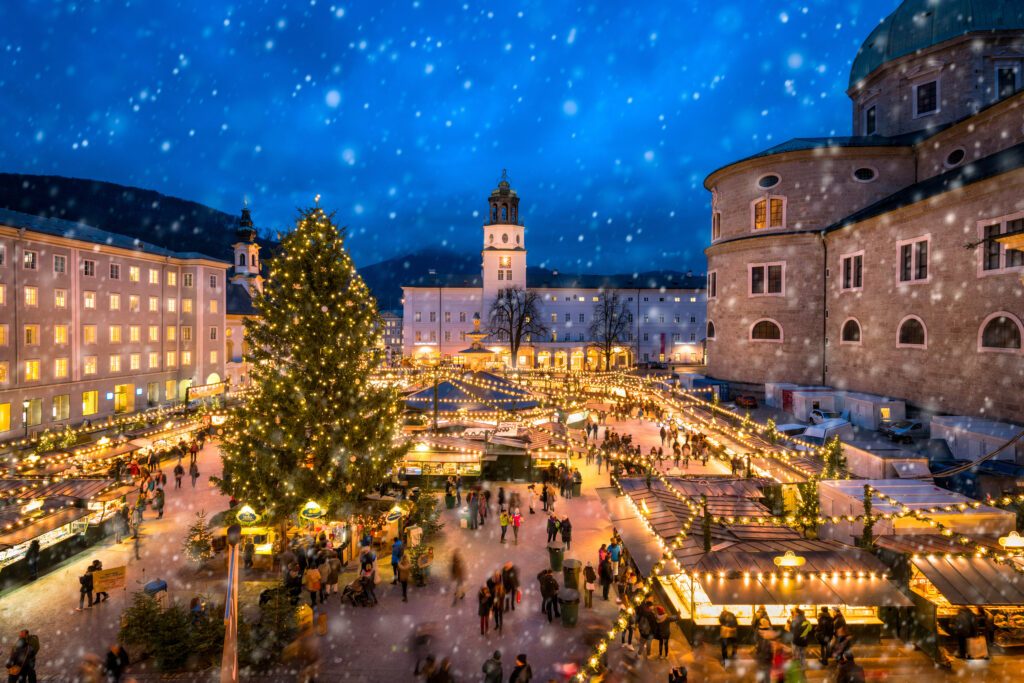 Salzburg from 31 October 2022 until 25 March 2023 on M, F, and Su
Lyon – Seasonal flights start 3 December 2022 until 25 March 2023 on W, F, Sa and Su.
Geneva from 31 October 2022 until 25 March 2023
Several routes which were due to be summer only have now been extended to year-round:

Amsterdam
Dubrovnik
Marrakesh
Nice
Verona
Malaga

BA's Providenciales service will also permanently switch to Heathrow.
It also looks like British Airways is planning to move Malaga, Salzburg, and Stuttgart to Terminal 3 at Heathrow for Winter 2022.
New Ritz Carlton NoMad in New York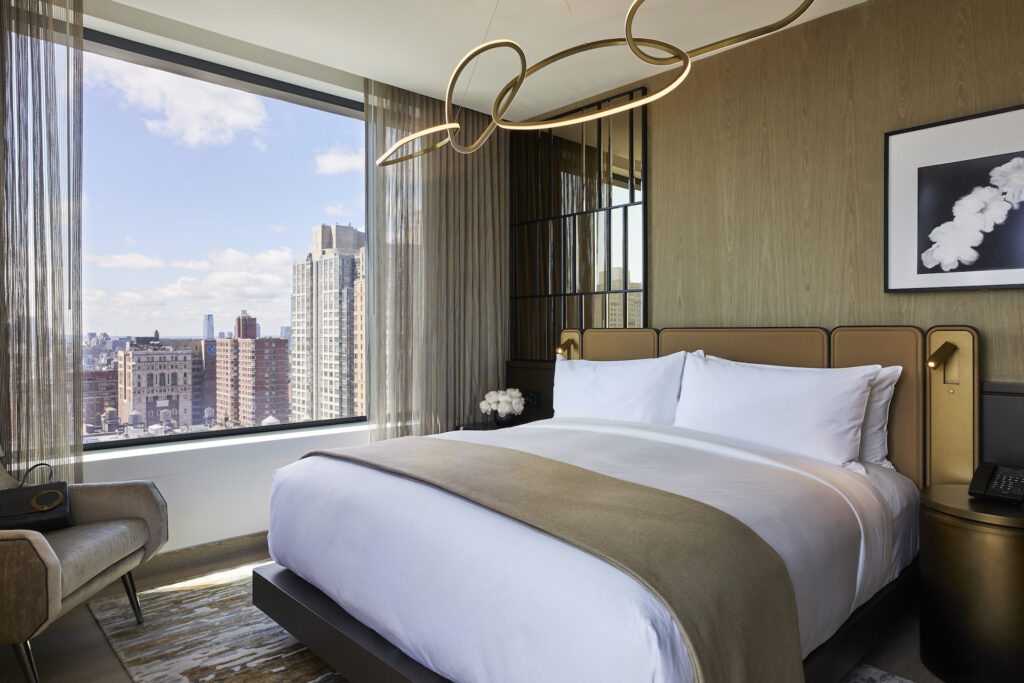 I am generally a fan of the Conrad Midtown in New York, but it is good to see another Marriott group option. I stayed in The EDITION Times Sq before and found the rooms very small.
The Ritz-Carlton, part of Marriott Bonvoy®'s has announced the opening of The Ritz-Carlton New York, NoMad.
The hotel is one of the tallest buildings in the NoMad area at 500ft. The NoMad area is the area north of Madison Park and is full of shops, bars and restaurants along side a growing collection of luxury hotels and apartment buildings.
The hotel's 250 guestrooms include 19 suites, with an additional 16 one- and two-bedroom penthouse residences. Inspired by residential-style living, guestrooms feature bespoke furnishings and a neutral colour palette. The 2,100-square-foot Ritz-Carlton Suite, located on the hotel's 37th floor, features breathtaking views of Manhattan, a private wellness room complete with a Peloton® bike, separate living and dining areas, media room and 194-square-foot walk-in closet, and service entrance. All guestrooms include bathroom amenities by Diptyque, featuring the scent Philosykos based on a fig tree.
The hotel's food and beverage partnership is led by Michelin-starred celebrity chef José Andrés. Situated on the hotel's ground floor, Zaytinya, a play on the Turkish word for olive oil, offers a mezze menu and creative cocktails inspired by Turkish, Greek, and Lebanese cuisines.
Nubeluz is located on the hotel's rooftop. It offers sweeping 270-degree views across Manhattan, complemented by an expansive menu of classic and signature cocktails, light bites, and an array of Tablas, where guests can build boards of jamon, queso, and charcuterie hailing from Spain. D
Located on the first floor of The Ritz-Carlton New York, NoMad, The Lobby Lounge and Bar is an multi-purpose where guests can enjoy a morning pastry and coffee, an afternoon glass of champagne, or nightcap in the evening.
The Bazaar by José Andrés will make its New York debut in late 2022. This high-end avant-garde dining is set to be a destination in its own right. e.
Guests staying on the Club Level can enjoy access to the signature Ritz-Carlton Club Lounge. The hotel also features a 6,800-square-foot signature Ritz-Carlton Spa and Fitness Center, including eight treatment rooms as well as separate sauna and steam rooms. Luxury skincare brand Augustinus Bader is bringing its signature facial, The Method, to The Ritz-Carlton Spa, offering a bespoke service with the use of exclusive scents and oils inspired by the New York Flower District.
100% Bonus on Flying Blue miles
I know a number of TLFL readers have been switching over to Air France/KLM recently, so I thought it was worth mentioning the latest offer. Usually, buying miles is borderline in terms of being worthwhile, except to top up. However, with sky-high prices currently, it can make more sense at the moment. However, the risk is that the seat you were after could disappear while purchasing, so it works best if you can be flexible.
You can buy miles with up to a 100% bonus, for purchases until 18 August 2022. Flying Blue elite members can purchase up to 300,000 miles per transaction (not including the bonus), and normal members 100,000 miles. But there is no annual limit on buying miles for Elite members.
You can also top up Flying Blue miles with Amex Membership Reward points.
You can find the buy points page here.