Ireland should remove 14-day quarantine & testing requirements for UK
Ireland announced this week that it is likely to be lifting the 14-day mandatory quarantine requirement for UK holidaymakers who have been vaccinated.
This assumes that the EU does not apply an 'Emergency Brake' to the UK.
If not then from 19 July:
If passenger has valid proof of vaccination, no travel-related testing or quarantine will be necessary.
If passenger does not have valid proof of vaccination, they will need to:
present evidence of a negative PCR test result within 72 hours prior to arrival into the country
self-quarantine
undergo post-arrival testing – this will be provided through the HSE
It is expected that the Irish tourist board will be launching a multi-million-pound destination marketing campaign to showcase the beauty of the Emerald Isle and encourage visitors this summer. Ireland is Britain's fifth-biggest tourism market.
Currently, any UK residents arriving into Ireland from the mainland are required to undergo 14 days of mandatory quarantine – even though the neighbouring countries are part of the 'Common Travel Area'.
However, all that is set to change under the Irish Government's plans to boost interest in the summer travel season, removing quarantine and mandatory testing fort those that are vaccinated, which will allow restriction-free travel between the UK mainland and Ireland.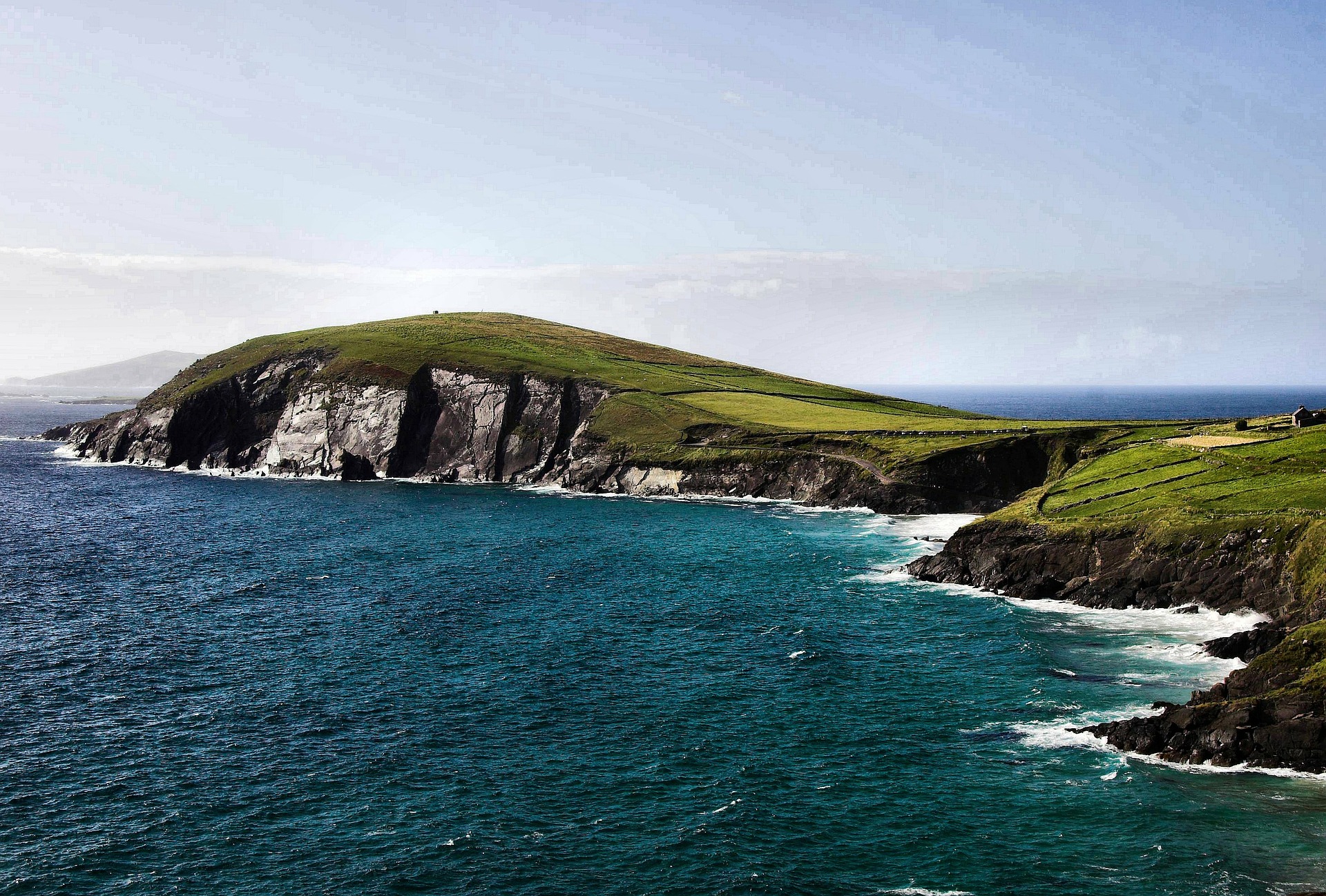 The agreement goes both ways, with any UK travellers returning from Ireland also not required to undergo testing or quarantine, under the terms of the common travel agreement.
It is also expected that those seeking a summer break in Ireland will likely avoid any lengthy queues at airports and immigration, compared to the massive influx that is expected for travellers returning from other European destinations.
Those returning from Ireland will not have to present any passenger locator forms or any other documentation (besides general identification such as a passport or drivers licence) to cross borders.
The proposal gives Ireland a big advantage over other European destinations, as Brits prepare to make the summer of '21 one to remember, after over a year of living through the pandemic, border closures, and lockdown.
Prior to the pandemic, Ireland attracted 4.79m British tourists in 2019, which was the fifth highest behind Spain, France, Italy and the US.
According to Niall Gibbons, chief executive of Tourism Ireland, there are plenty who are keen to visit the emerald isle.
"We know there is significant demand from British and other overseas visitors to return to Ireland as soon as possible.

We are excited about the news that the [Irish] Government will make an announcement this week regarding summer travel, a move which would not only rekindle the close relations between our countries but also protect thousands of jobs and livelihoods across the travel sector."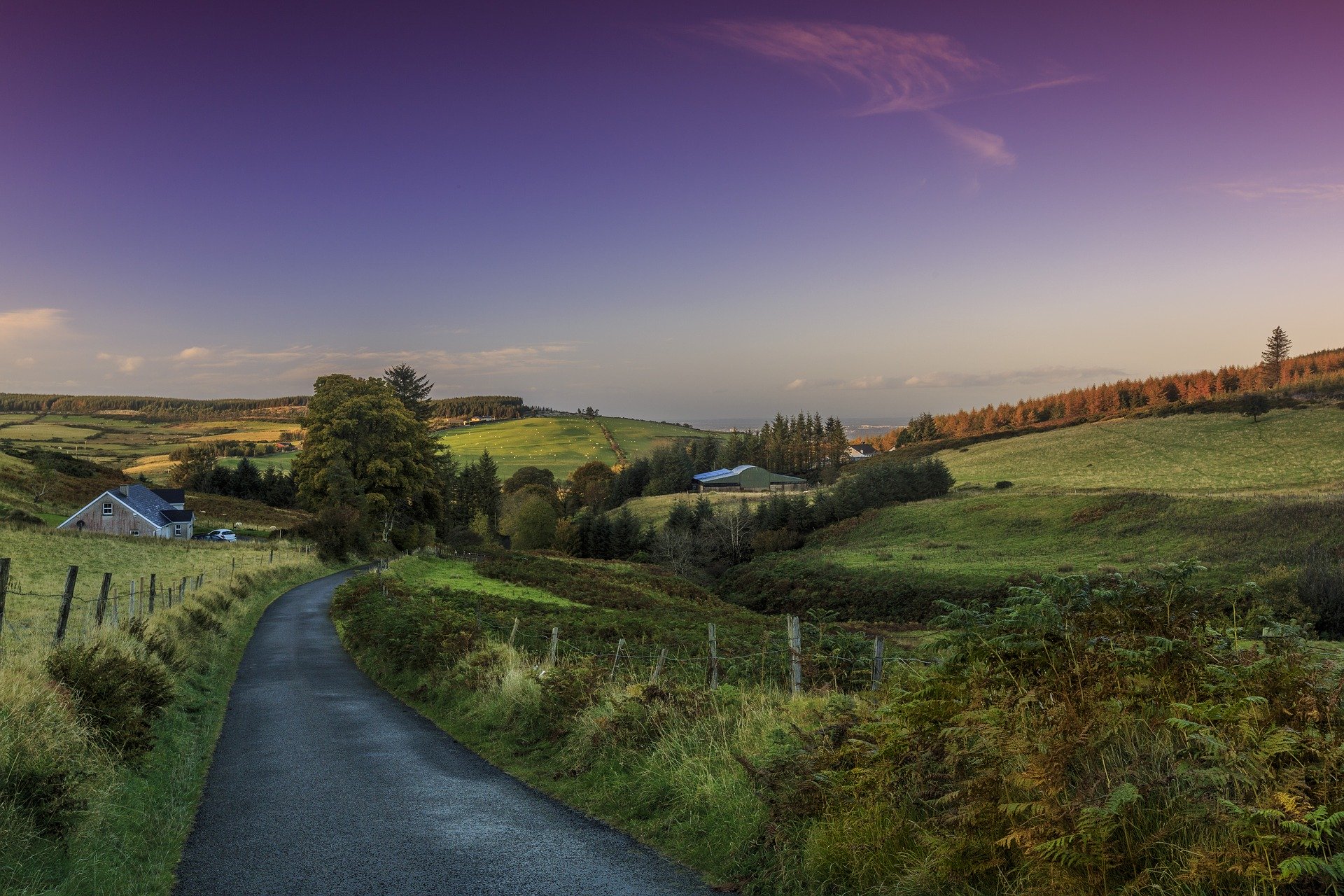 Since the 17th May, the COVID-19 restrictions for any cross-border journeys between north and southern Ireland were lifted, for any travel that originated in either province. Although it is not yet clear what the date will be for a wider UK reopening, it is expected that it will coincide with the July summer holidays.
Ireland will be joining Spain, Greece and Italy as the next to accept vaccinated Brits into the country. Croatia has also recently announced they will be reopening to any holidaymakers from the UK.
The transport secretary Grant Shapps has insinuated that most of Europe is still quite a far way behind the UK in terms of its vaccination roll-out, meaning that those seeking a holiday may have to wait until then before any significant reopening.
The Balearic Islands pass a law that limits the price of COVID-19 tests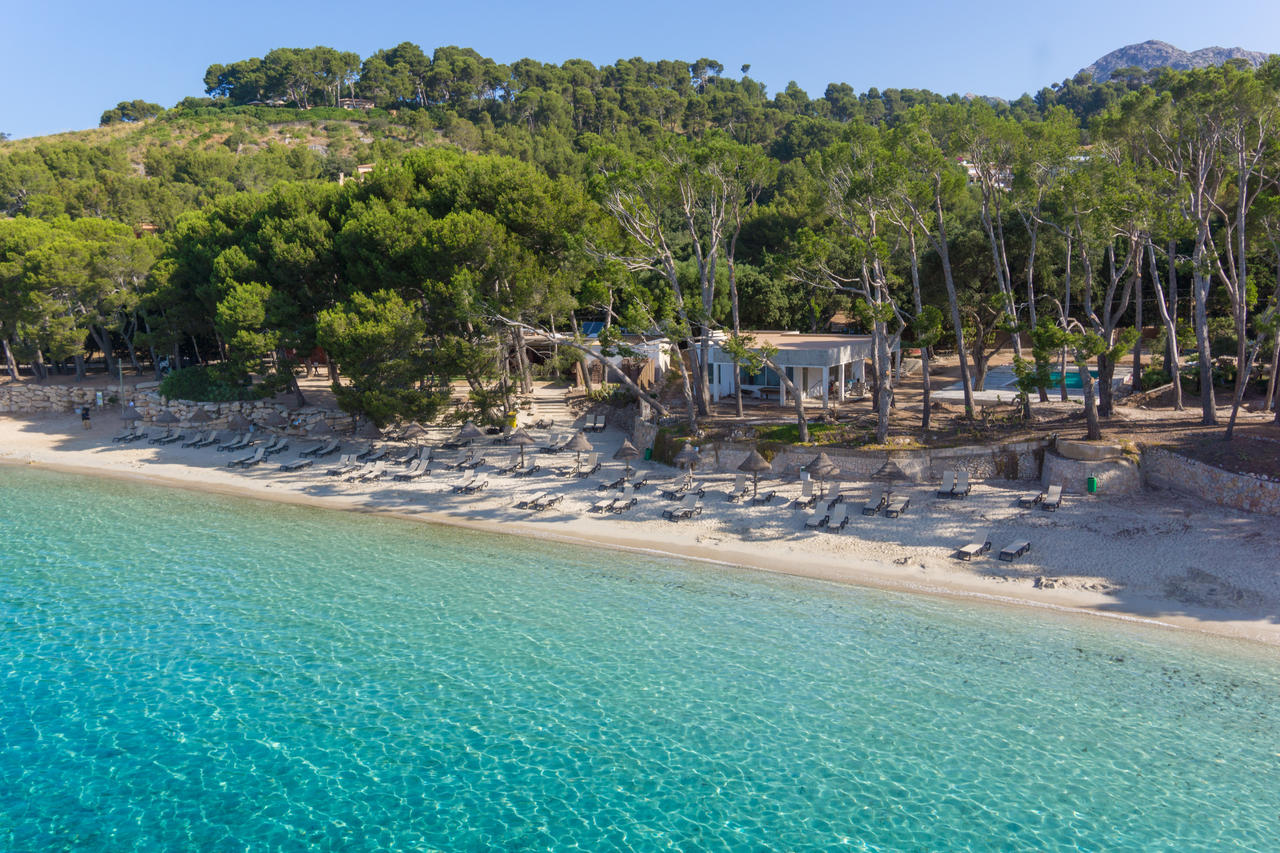 Ahh, the Balearic Islands – do we need another reason to love them?
Apparently, yes, though perhaps it won't affect us as much as we would like until the islands get the 'Green' light (and it would be nice if the UK government took a leaf from their book).
The government of the Balearic islands has recently passed a law, which limits the price of COVID-19 tests across the region. This means that standard PCR tests will now cost a maximum of €75, while antigen or lateral flow tests will be capped at €30.
The move comes as many potential travellers have expressed disappointment in the rising cost of testing. Tourism minister Iago Negueruela said that the government 'identified the costs of the PCR tests as a major barrier to travel for many people', and thus the decision was made to cap testing prices, in order to make the Balearics 'more affordable' as a holiday destination. Even when the island is green, you will still need to take a test (which can be the cheap lateral flow tests) in the 72 hours before you return to the UK.
"We feel encouraged to see that international travel will be allowed to restart in the UK, after travel being off the cards for months. We hope we can welcome Brits as soon as possible. We are proud to say that we managed to control the pandemic in the islands, and now we have one of the lowest Covid-19 rates in Europe.

"As we continue to ease restrictions and roll out the vaccine, we are looking to restart international tourism in the Balearic Islands, based on the highest standards of safety".
Spain is currently listed as an 'amber' destination under the UK governments new traffic-light system, with the status review set for early June.
The Balearics government has also approved an €11 million Tourism Reactivation Plan which will be used to "facilitate the safe reopening" of the islands to international arrivals, as well as encouraging holidaymakers to visit and extend the summer season.
"As part of the plan, we are launching the Safety Pack, an updated safety protocol to protect the tourism workers and showcase the safety in the destination, with various guides aiming at reducing the spread of Covid-19 in the archipelago," added Negueruela.
Other initiatives include a SafeBeach app, which will allow tourists to check crowd levels at beaches, and the islands will also offer a Covid-19 insurance policy to guests staying at any regulated hotel or accommodation provider.
La Compagnie will resume 'all business class' flights to New York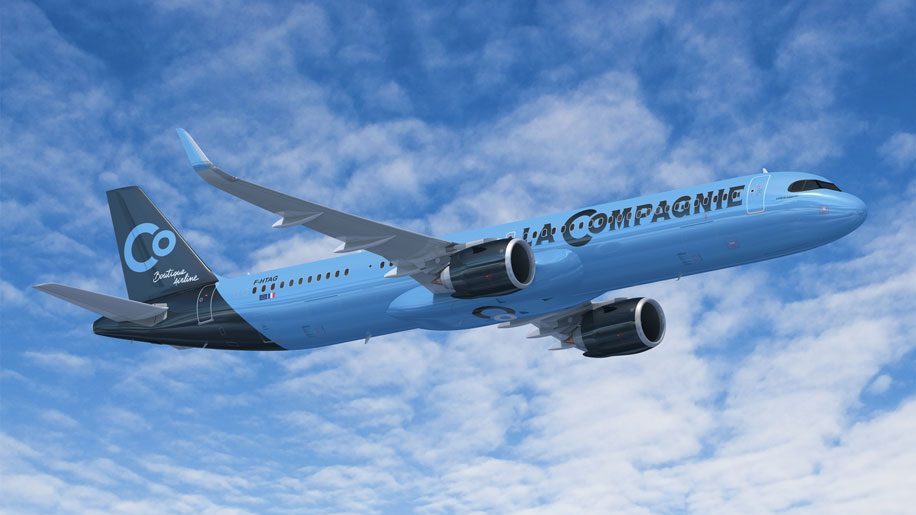 The French, 'all business class' airline La Compagnie has announced that they are planning on resuming their regular transatlantic service from Paris and Nice to New York City. Michele flew their new A321LR and was impressed with the service for such a low price.
The airline suspended their regular flight schedule in March 2020, after the COVID-19 pandemic tore across the globe. Since then, it has only been operating sporadic, private charter services.
The French airline recently re-tweeted a post by Aero News, which announced that the airline is planning to resume regular flights between Paris Orly and New York Newark from June, followed by its Nice-Newark service in July.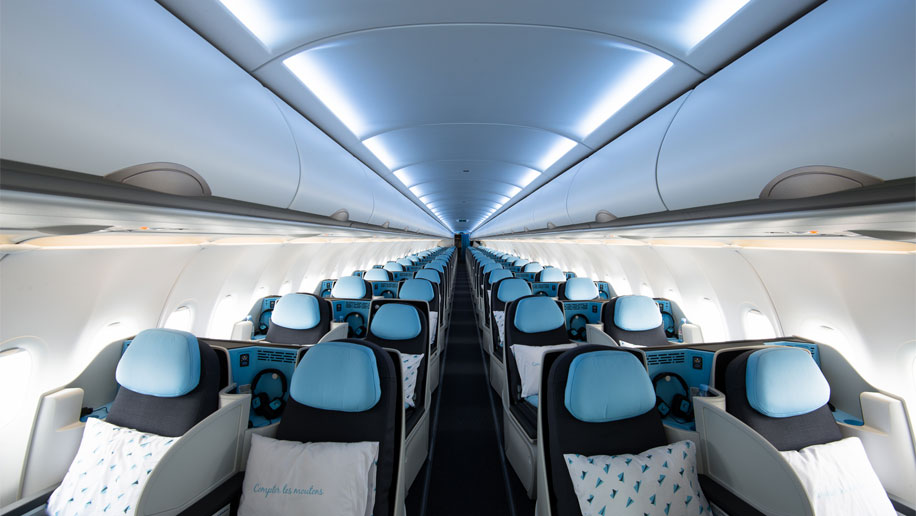 The 'business only' carrier currently operates a small fleet of two A321 neo aircraft, which is configured with 76 fully-flat Diamond seats by Collins Aerospace.
La Compagnie received a €10 million state-backed loan in June 2020, and it is believed that they secured a second loan for the same amount earlier this month. This is also in addition to 'an undisclosed 'significant' capital injection from its shareholders', according to ch-aviation.com.
Chairman Christian Vernet has also been quoted as saying:
"Obtaining this second state-guaranteed loan is evidence that La Compagnie is recovering. We never stopped reinventing ourselves during this past year in order to face the crisis and we have even found new angles and short-term opportunities to guarantee La Compagnie's longevity. We are now in the home stretch of our recovery preparations."