KLM new business class and premium economy
KLM has revealed their new Premium Comfort class which is essentially Premium Economy. Depending on the aircraft type, the capacity of Premium Comfort Class will vary from 21 to 28 seats. The seats will be wider than standard seats, and offer more legroom, a larger screen and a footrest. Premium Comfort seats also recline further than Economy Class seats.
Boet Kreiken, executive vice president of KLM Customer Experience said "We have great expectations for this new Premium Comfort Class, based on extensive market research. The new class will meet the wishes of business passengers as well as leisure travellers, strengthening KLM's standing as a global network carrier offering an appealing and varied range: World Business Class, Premium Comfort and Economy Class. It also reaffirms our partnership with Delta Air Lines, Air France and Virgin Atlantic on North Atlantic routes, where we can now combine all products on all routes."
Catering
Premium Comfort will also have improved catering from economy. On intercontinental services, one or two hot meals will be served, depending on the duration of the flight. There will always be a choice of meat, fish or vegetarian dishes. After the meal, passengers will be offered coffee, tea, liqueur and ice cream. A variety of snacks and cocktails will also be served between meals, which will be largely selected from those that were previously popular in Business Class.
Service
At the airport, there will be increased baggage and SkyPriority privileges, including preferential check-in and boarding.
The first aircraft equipped with Premium Comfort Class will operate on routes to North America. It is expected that passengers will be able to book Premium Comfort to a growing range of destinations from the end of July 2022. All their B787 and B777s are expected to be remodelled for the new seats with the final aircraft complete by the end of 2023.
This chart shows the differences between the classes: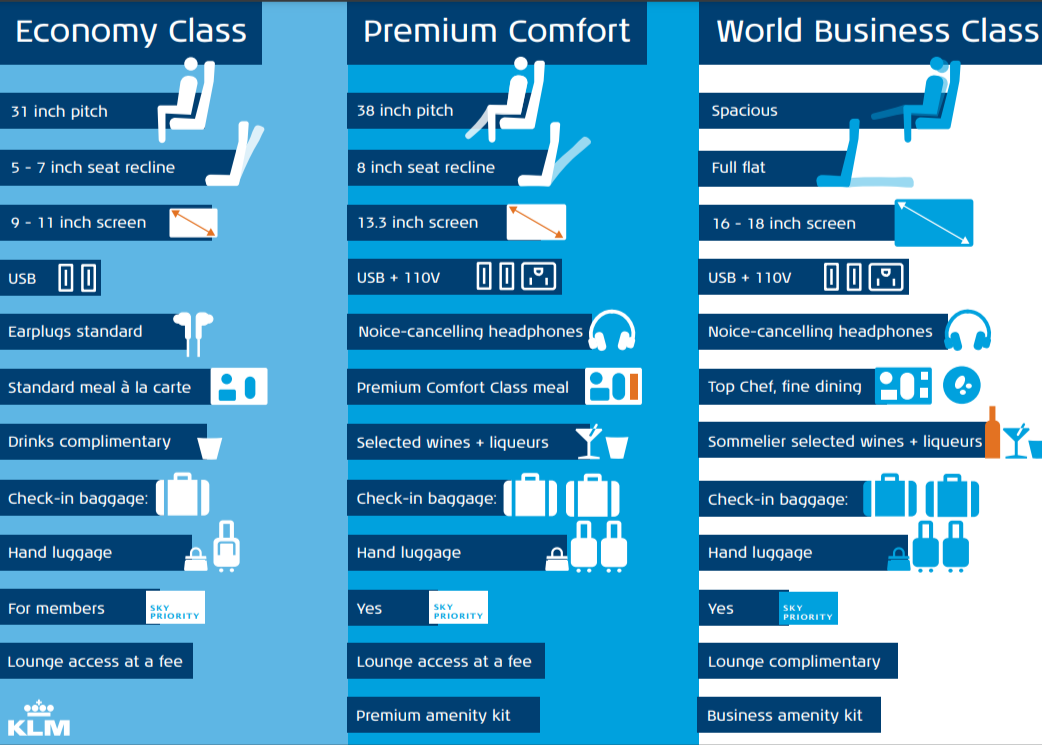 World Business Class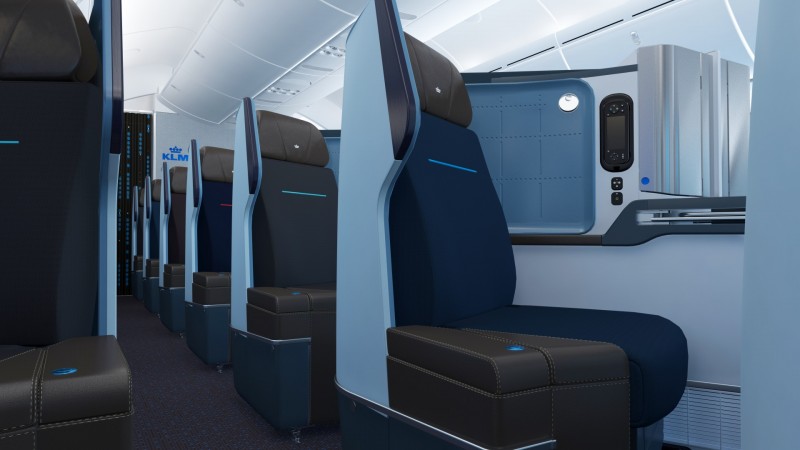 It was also revealed at a presentation this week that KLM will be introducing doors on its new business class seats. The design is yet to be properly revealed but it appears to be their current B787-9 seats with the addition of a door.
The seats are expected to roll out on B777-200and -300 aircraft from 2023.
Virgin Atlantic ditch Havana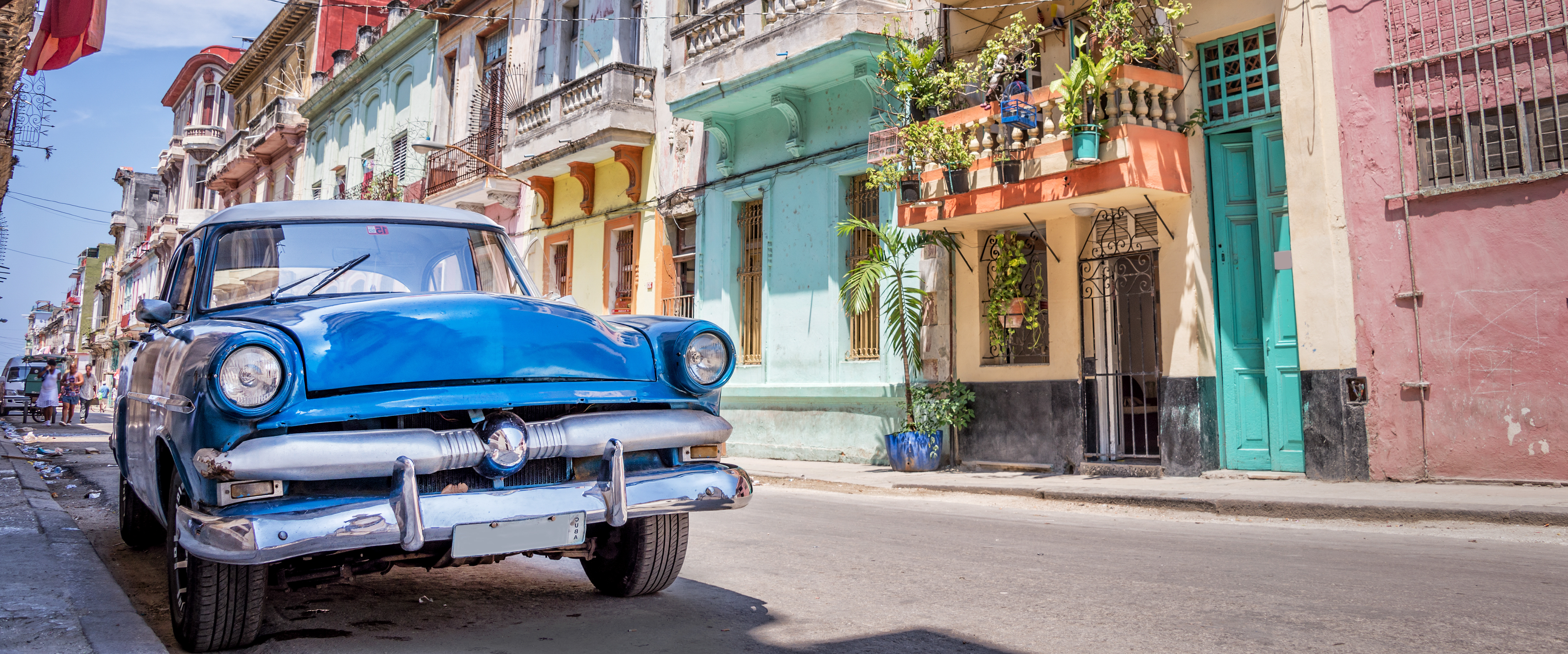 Virgin Atlantic was due to resume flights three times a week to Havana on 1 November which was only announced fairly recently. They have now done a u-turn and decided that they will not be restarting their service to Havana and have no plans to do so next year at the moment.
A spokesperson said,
"As we emerge from the pandemic we've had to make careful decisions about our network, with regular review of flying and holiday schedules. We're disappointed to confirm that due to the unique complexities of Cuban operations, we have taken the difficult decision to withdraw plans to start London Heathrow – Havana services.

"Affected customers will be contacted from this weekend to inform them of the cancellations and their options, including a travel voucher or a full refund for their cancelled flight or package holiday. Those who booked via a third party such as a travel agent should contact them directly for their options.

"We sincerely apologise for disrupting customers' plans to visit this vibrant and much-loved leisure destination. In recent years Virgin Atlantic operated the UK's only direct scheduled flights to Havana, working closely with valued partners in Cuba. We will keep options under review to return to this unique part of the Caribbean in the future."
There are currently no other airlines offering nonstop flights between the UK and Cuba. There are, however, a number of other options that are indirect with one-stop such as Iberia via Madrid, Air Europa via Madrid or Air France via Paris.