New bar in Greenwich lounge JFK T8 for British Airways and American Airlines
The airlines have opened a new area at the renovated Terminal 8 at JFK airport with the unveiling of the Bridge Bar. Featuring a variety of non-alcoholic and spirited cocktails, including Aviation American Gin and Betty Buzz, the premium bar will be part of the Greenwich Lounge, the joint lounge for business class travellers.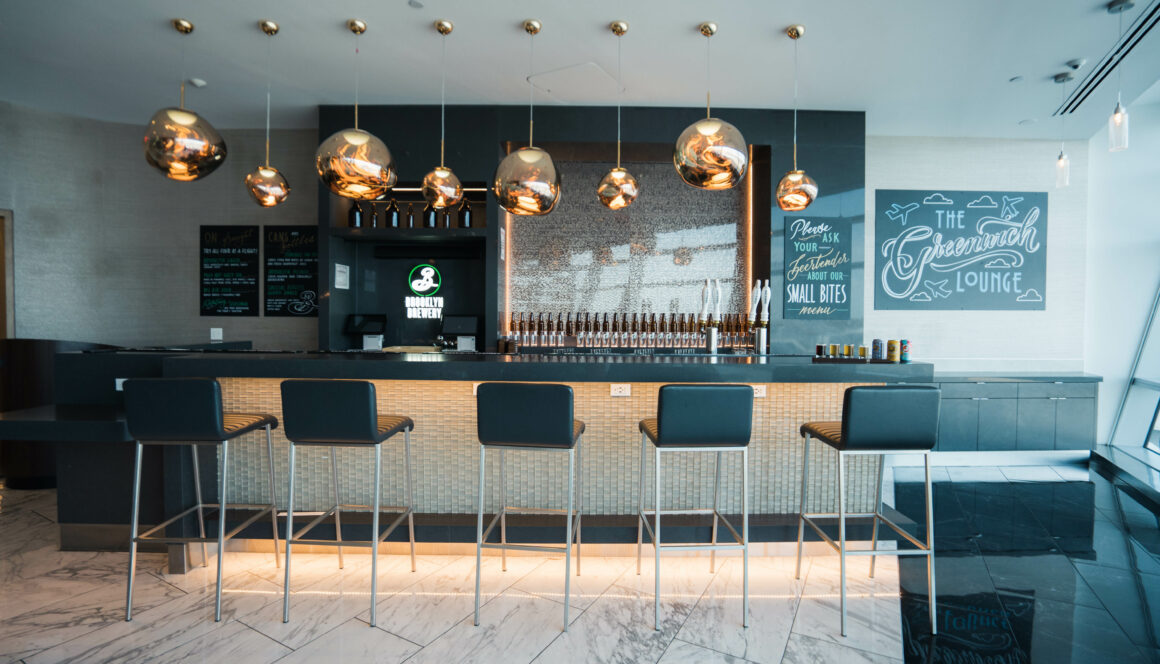 The new Bridge Bar is designed "to celebrate the love of flying" and offer customers a place to relax pre-flight. The cocktail menu features a variety of alcohol and non-alcoholic cocktails, including Aviation American Gin which is fronted by actor Ryan Reynolds; and Betty Buzz, a range of non-alcoholic sparkling mixers founded by actress Blake Lively. Menu creations include drinks featuring one of five Betty Buzz flavors such as the tasty 'Blushing Betty' and the sparkling 'Adventure Awaits'. Customers can also enjoy a range of non-alcoholic or spirited Aviation American Gin cocktail creations.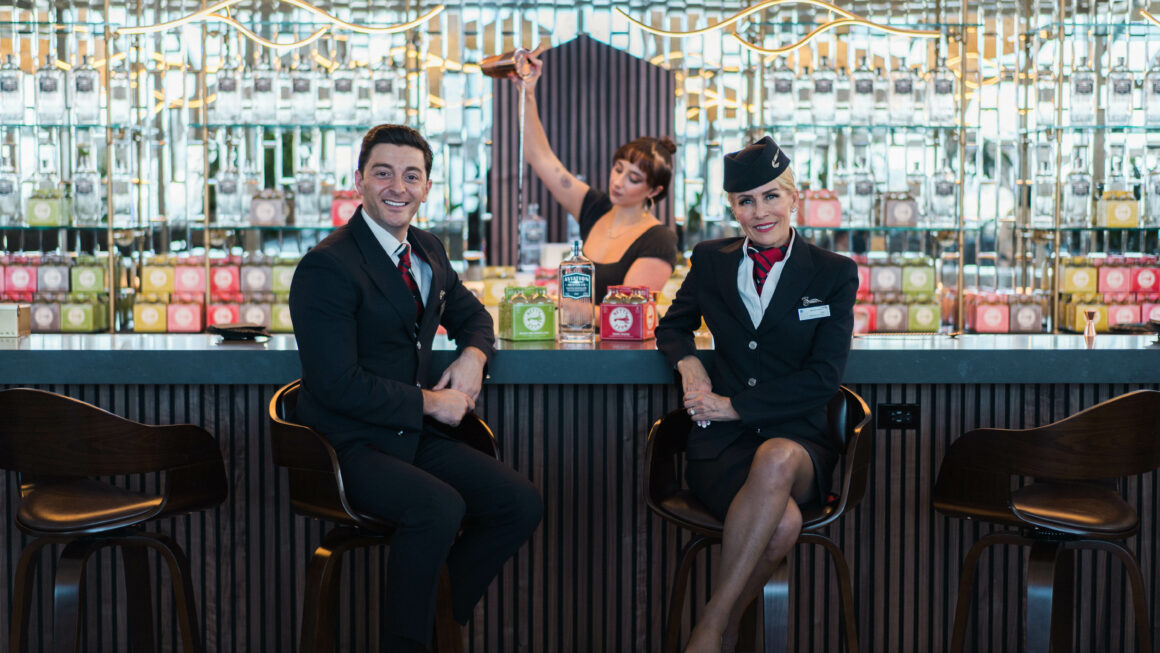 Betty Buzz Founder Blake Lively said: "We are thrilled to continue our partnership with the entire British Airways and American Airlines crew, as we celebrate the opening of this beautiful new lounge."

Calum Laming, British Airways' Chief Customer Officer, said: "Following our recent investment in our new JFK lounges – Chelsea and Soho – we are excited to unveil a new experience in the Greenwich LoungeTM. With Betty Buzz and Aviation American Gin, we have created the perfect space for customers to relax pre-flight, offering a varied and delicious cocktail selection and flavours to suit every taste."
The lounge now also features the new Tasting Room, formerly the Flagship® First Dining space. It features a high-end tap room, which is meant to make you feel like you are inside a beer tavern. Brooklyn Brewery, the Brooklyn-based leading global independent craft brewer is the first brand featured in the space. There are a range of Brooklyn Brewery products to sample including beers on draft, and beer flights.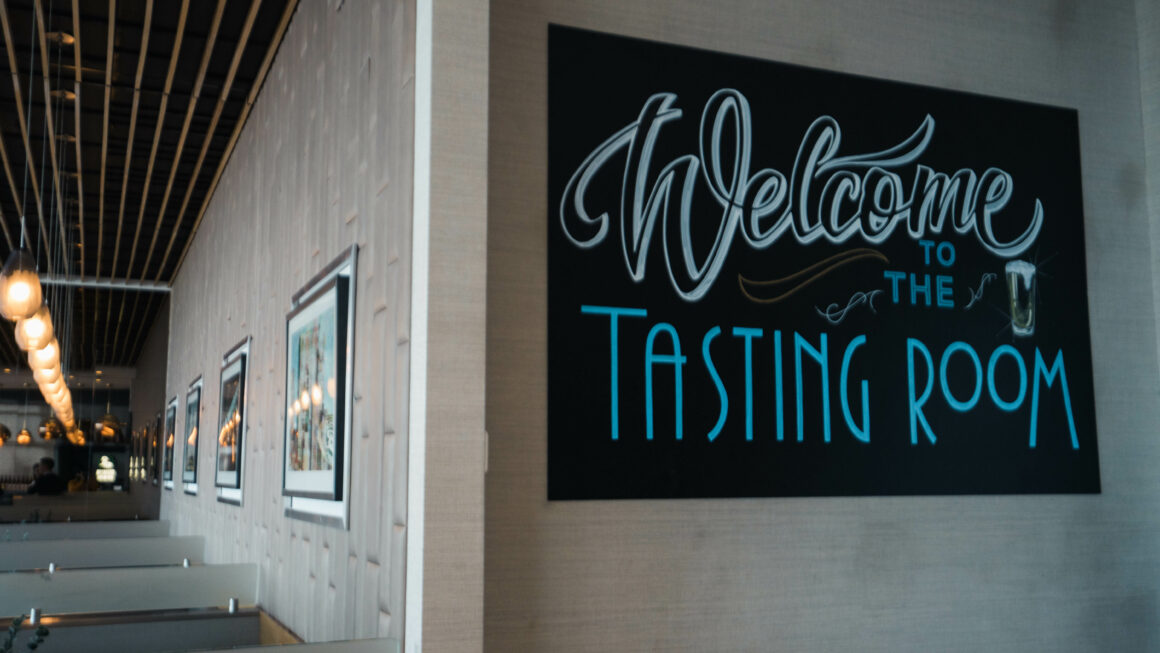 There is also a range of food available including Beer Braised Bratwurst, French Onion Grilled Cheese, and a Beer Float dessert.
The Greenwich LoungeTM experience is accessible to British Airways Club customers, American Airlines customers travelling on Flagship® Business and AAdvantage® members with AAdvantage Platinum® status who are travelling on Flagship® Long Haul International itineraries, and oneworld Sapphire and oneworld Business Class customers.
British Airways Amsterdam lounge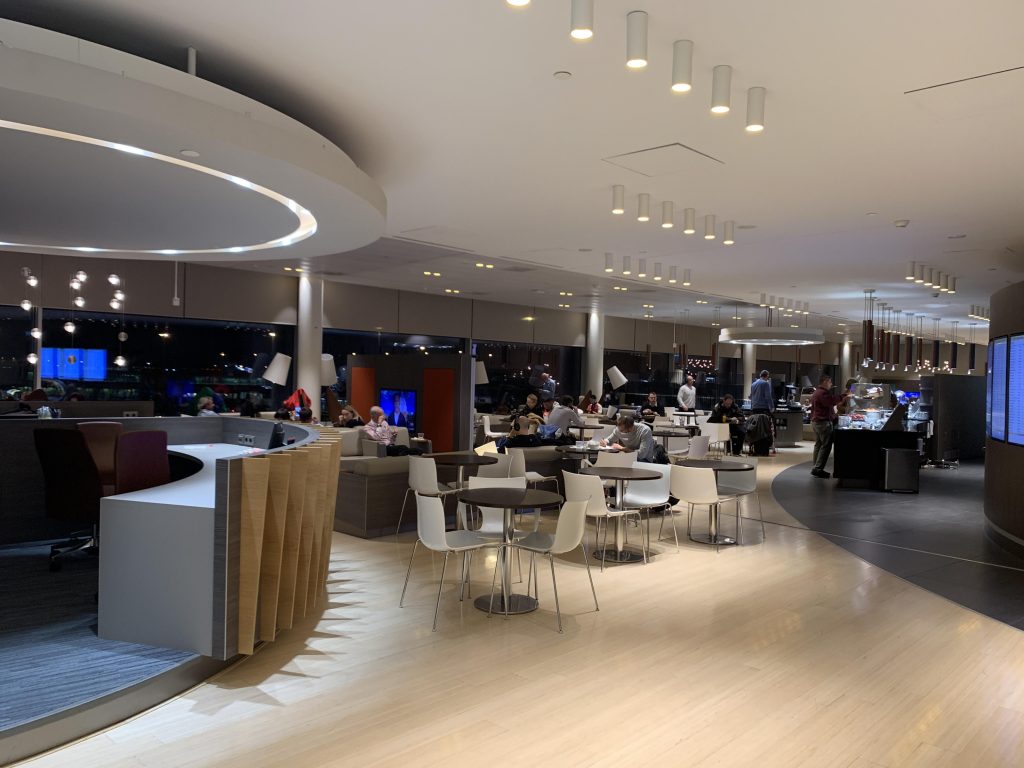 Since the BA lounge has been "permanently" closed, BA has been using the Aspire lounge which is not exactly great. Now unfortunately, they will be back to having no lounge as Aspire is closing for refurbishment (it needs it!). Aspire will be closed between 13 March and 30 June. Instead, you get complimentary refreshments in Cafe Floor, located at D-pier near gate D7.
I'll be honest, having flown KLM twice now through Amsterdam recently, I'll be continuing to give them my business on this route. I really like their Crown Lounge there, and I have found their service onboard to be very consistent.
Another Heathrow T3 lounge as AA First reopens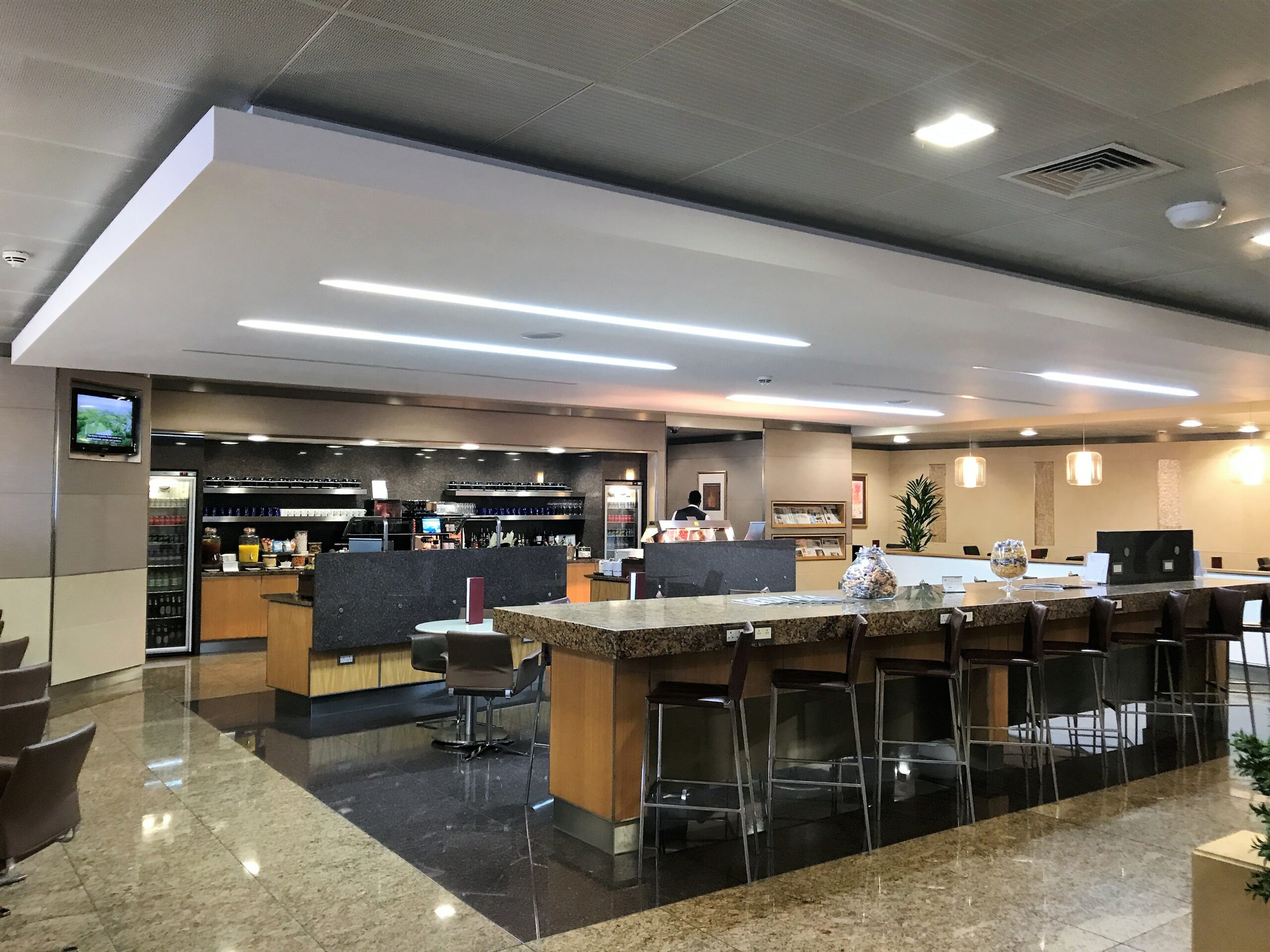 One of the last remaining lounges to reopen after Covid is the AA Heathrow T3 first lounge. They were supposed to be redoing the lounges to turn it into more of a Flagship styler lounge, but that now seems to have been shelved. I actually like the AA lounges. The business class lounge had a refresh over Covid, and I think it looks pretty smart. The first lounge was originally due to open in autumn 2022, but is now expected to open in a week on 20 March.
They may not be the most spectacular looks-wise, but I always thought the food was decent in both lounges, and I liked the service in the First lounge. You can check out what it was like pre-Covid in this review. I've not heard anything about a refresh of the first lounge, but we will see when it reopens.
Cathay Pacific Bangkok lounge mini review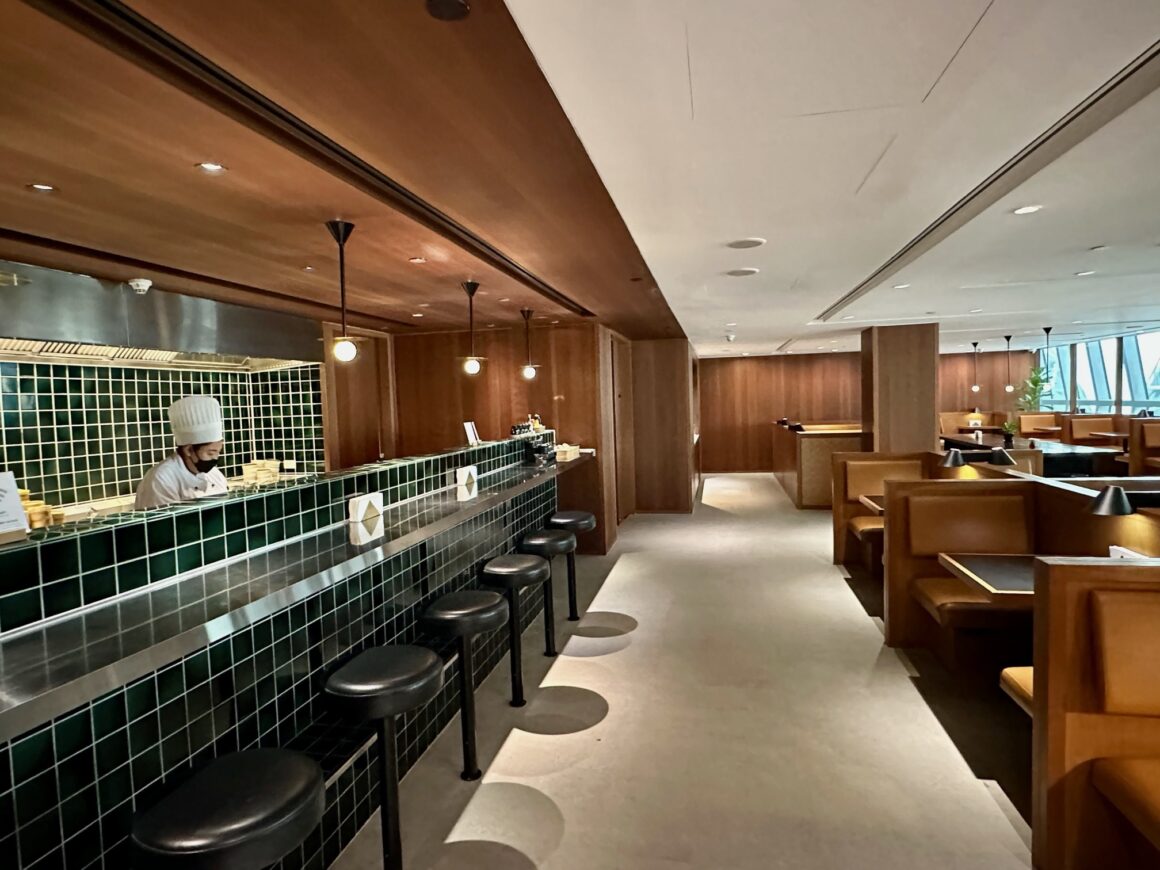 Reader Derek sent some photos of the newly refurbished lounge at Bangkok airport (if you fancy going to Bangkok, don't miss the great value Qatar business fare). This is one of four Oneworld lounges there with JAL, Qatar and the Miracle lounge being the others.
Derek said "The lounge is looking great following the extended closure over the last 3 years. It's great to see it back open.

The staff were very affable and keen to assist wherever possible. The cocktails we had (mojito and mimosa) were delicious. We didn't try the food as the Kimpton Maa-Lai breakfast was too good to resist before we checked out and headed to the airport.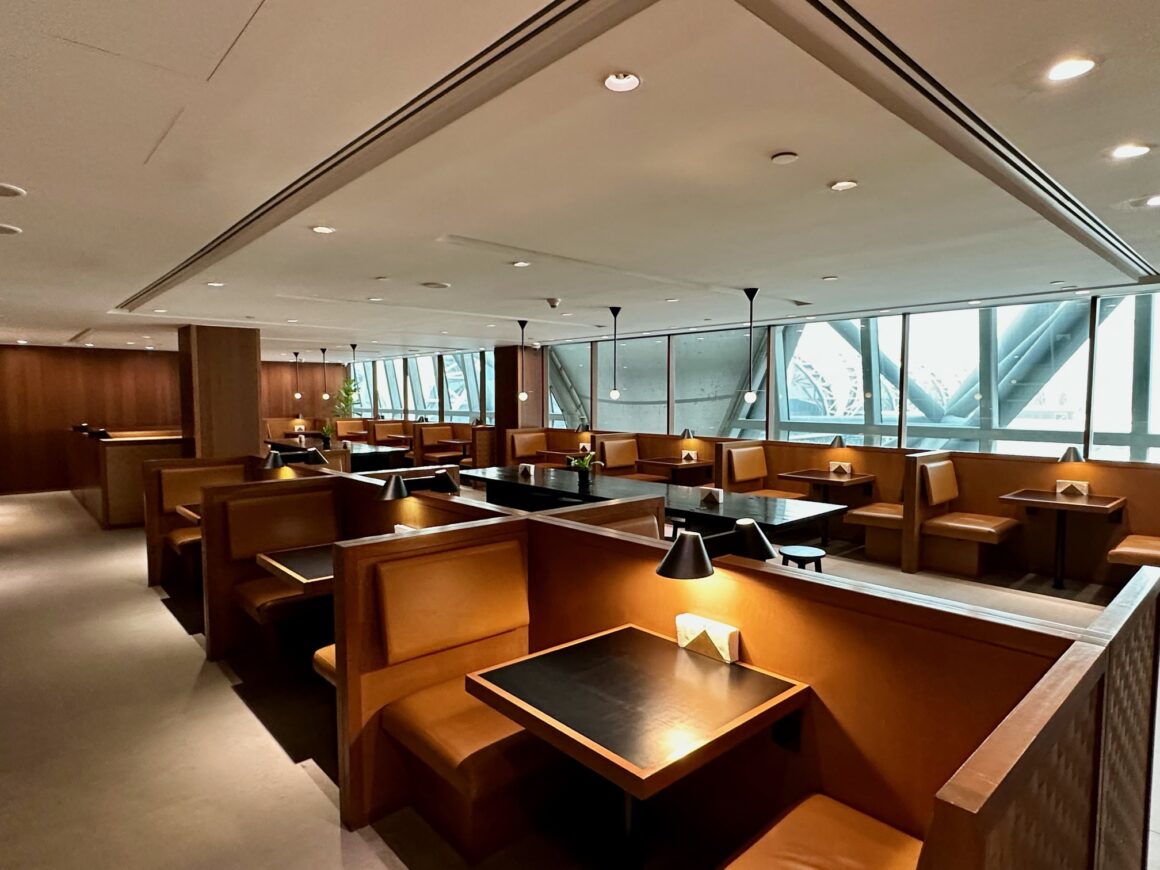 Wi-Fi was fast and easy to connect. Views of the runway were comparable to T3, and the loos were very clean (albeit without quite the finish of the Cx showers/toilets in T3)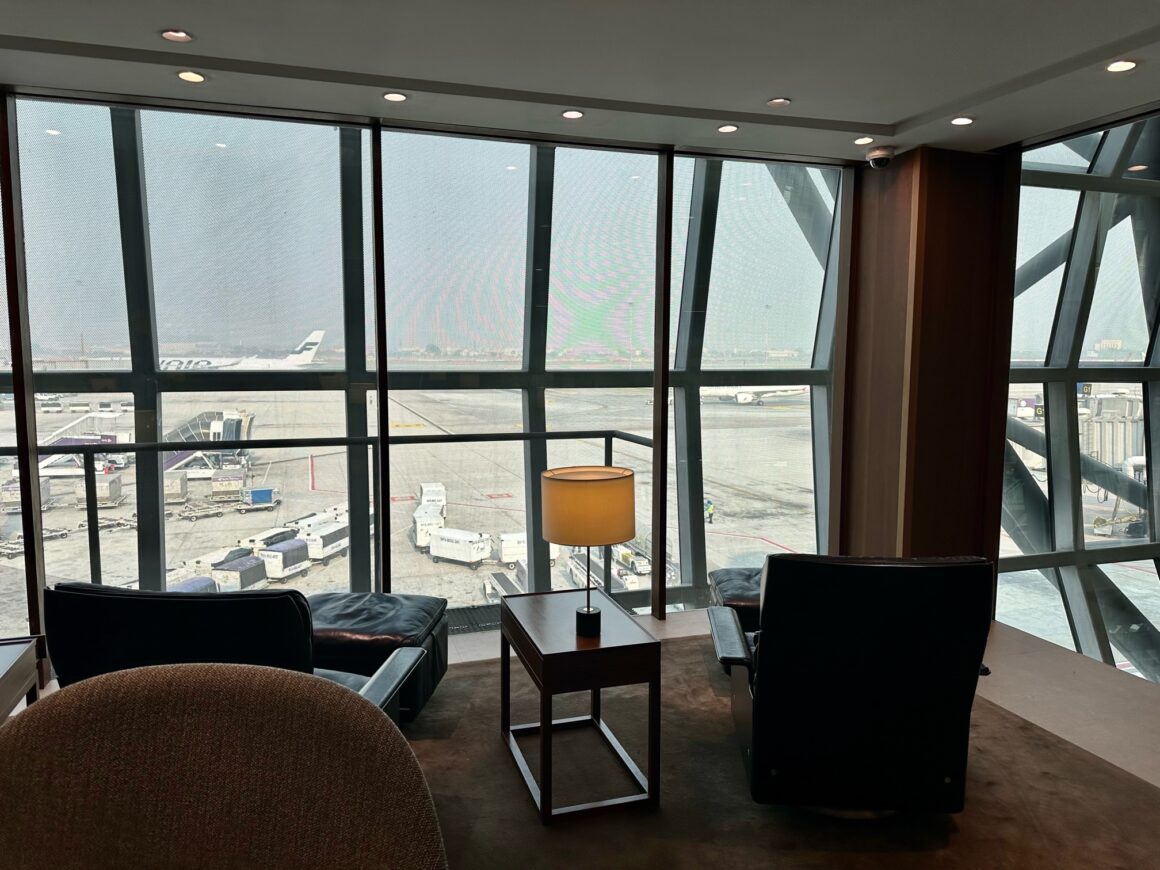 In summary – a great lounge, and definitely up there with the best in Bangkok.