Radisson Hotels have just announced the biggest-ever change to Radisson Rewards. Last week, Radisson Rewards members received a vague email about upcoming changes to the rewards program. This week, the program has been completely revamped, devaluing points. Significant changes include revamping the elite status tiers, realigning perks and membership bonuses, and removing award charts.
According to Radisson, "The New program has been created with a completely new approach to loyalty in mind. The enhancements are meant to make it easier to earn and redeem points, improving upon traditional loyalty programs".
The new program does have its benefits, but it also has some significant disadvantages.
Last year, Radisson Hotels and Radisson Americas split, and Radisson America's ended up joining Choice Hotels. These changes do not apply to Radisson Americas, only hotels outside the Americas. The new points program will only apply to hotels in the Radisson Hotel Group in the following areas:
Europe
Asia Pacific
Africa
The Middle East
Hotels in The Caribbean, Canada, Latin America, and America will maintain the old Radisson Rewards program.
Here's what you need to know.
Changes to the Existing Tier Program – Moving from 4 to 3
The existing 4-tier has been simplified and replaced with a new 3-tier system, with VIP members reaching the highest tier two times as fast as before.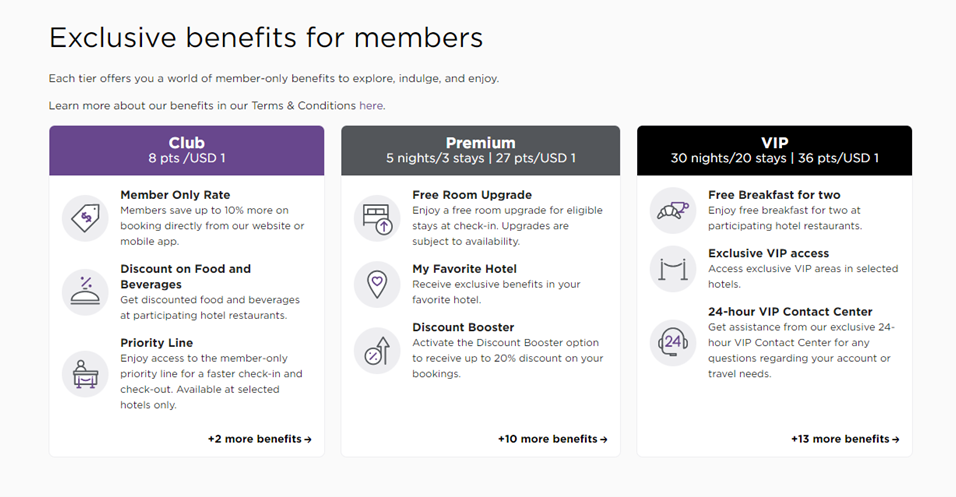 Club: The entry-level tier is available to all new joiners. 9 points per USD
Premium: The first elite status tier is available after 3 stays or 5 nights. Elite status members can earn 27 points per $20.
VIP: The highest elite status level available after 37 nights of 20 stays. Enjoy 36 points per $20.
The new program will allow users to choose how many points they want to spend on an Award Night by combining points with cash. If you're only sitting on a small number of Radisson points, you can redeem them earlier.
Here are the benefits of being part of the new Radisson Rewards program.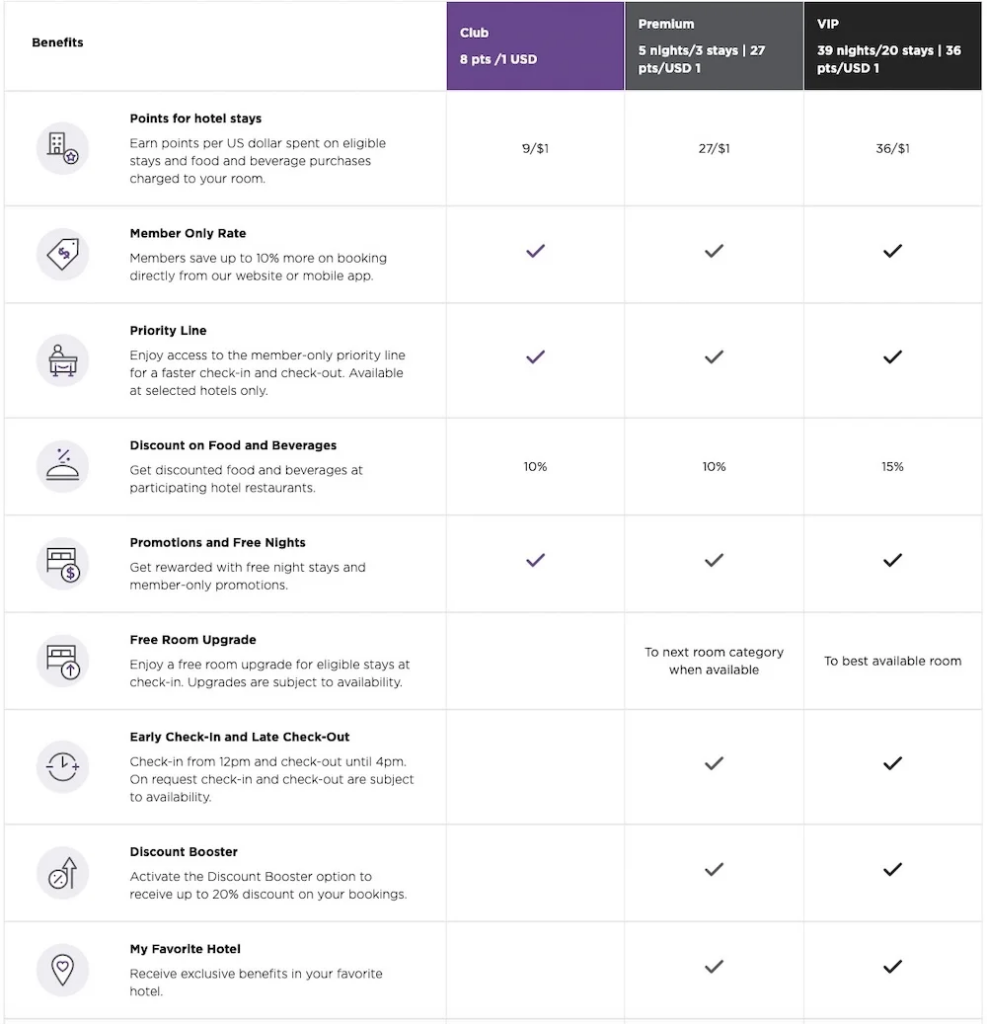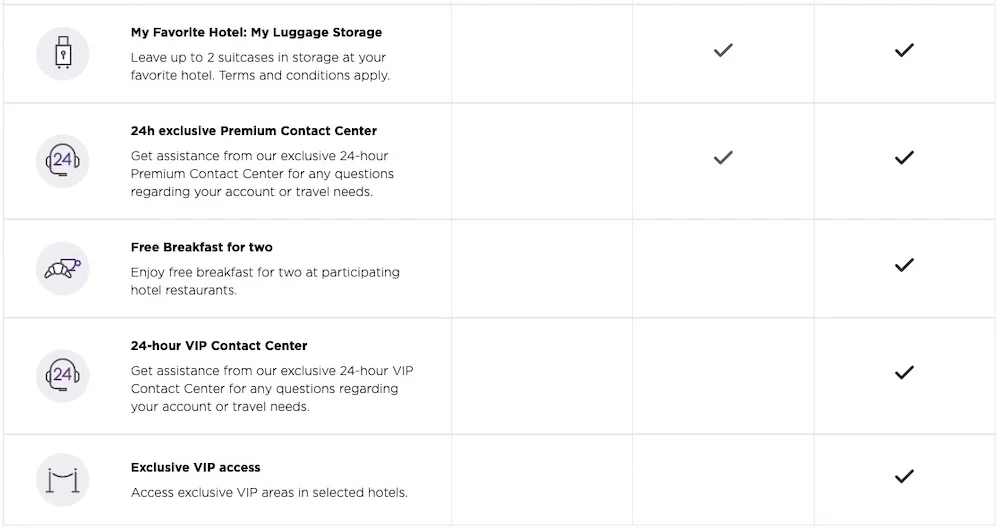 You can also earn points for referring new members to the program.
Previously, the program had 4 membership tiers, Club, Silver, Gold, and Platinum, and members earn 20 points per $20 spent. Now members will earn just 9 points per $20. This is a massive devaluation of points and includes points already earnt!
However, with just 3 stays or 5 nights, you're upgraded to Premium status, and you'll earn 27 points per $20, which is more than the previous version of the program. If you're lucky enough to spend 39 nights or 20 stays with Radisson, you'll be upgraded to VIP status and earn 36 points per $20.
Removal of the Award Chart and Dynamic Redemptions
Old redemptions were done via the award chart. The new program will not have an award chart but will use dynamic pricing.
A major benefit of the new program is the ability to redeem money off your stay starting at just 10 points. The old program required 15,000 points before redemptions could start.
However, the bad news is that reward points now line up exactly with the cash price of the reward night. This makes the value of points the same, no matter which night you book.
You can still redeem points for other things asides from free nights, including in-hotel benefits such as dinner and spa treatments, airport lounges, and airline miles. Points can still be donated to several causes, including SOS Children Villages, First Climate, and humanitarian aid.
Global Partnerships
The new Radisson rewards program will have new travel, financial, and sustainability partners, which expands the range of things you can spend points on. You can now earn 20 points per USD spent on Radisson experiences (before the end of 2022). Other ways to earn Radisson points include shopping at Bicester Villages and car rentals.
Discount Booster
The new discount booster will allow members to increase their stay discount and earn fewer points. This provides increased benefits for those who aren't interested in collecting points.
Collecting and Transferring Points as a Professional
With the new rewards program, professional bookers and event planners can now share their points with other Radisson members and on personal travel, which can be used to reserve meeting rooms. You can earn 5 points per USD spent on meeting rooms.
What Happens to Your Existing points
Unfortunately, all your existing points will have to be used in the new program, meaning they have been massively devalued overnight! However, there are ways to keep the value of your points which I will outline below.
American Express Platinum Cardholders
You will be automatically moved to the Premium tier if you currently hold a Radisson Gold status through your American Express Platinum card.
How to Keep the Value of Your Radisson Points
The good news is that you can still transfer your points to Radisson Hotel Group Americas, which will maintain the award chart and old status tiers. With Radisson Americas being acquired by Chase, you have the option to spend your points through Choice's global portfolio of more than 7,000 hotels. I recommend doing this if you're planning a trip to the U.S. If you're sitting on a load of points, this may be a good time to start planning a U.S. break.
You can transfer your points from Radisson Rewards to Radisson Rewards Americas (and vice versa) via the Global Points transfer.
Is it Still Worth Collecting Radisson Points?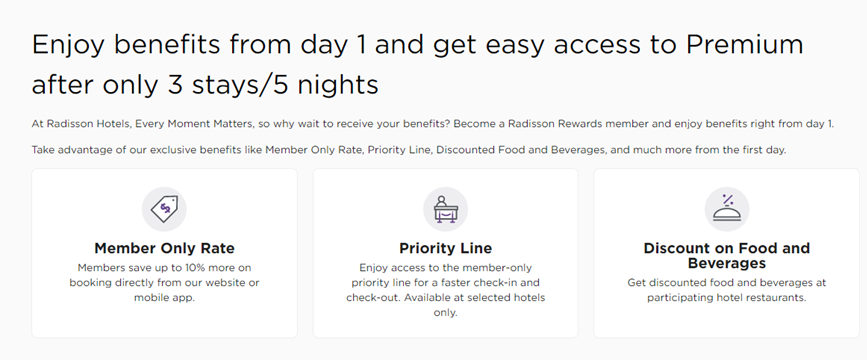 The changes made to the Radisson rewards program has significantly decreased the value of points, even existing points. However, it is now easier to move up through the tiers, and you can now get money off your stay for as little as 10 points, as opposed to the previous 15,000.
Being a member of the Radisson rewards program will still give you several benefits, including member-only rates, room upgrades, the option to make your stay carbon-neutral (325 points per day), and discounts on hotel food and beverages.
In my opinion, it's still worth collecting points, especially if you'll be staying at least 5 nights or going on 3 stays so you can move up to the Premium tier and start collecting more points. Remember that existing points and points you earn in the future can still be transferred over to the Radisson Americas Points Program.
Read our recent review of the Radisson Red in Glasgow here, and watch out for the gorgeous Radisson Collection hotel Michele stayed in recently in Tallin coming up soon.