Majorca & Ibiza want to welcome back UK tourists with pilot scheme
Majorca and Ibiza are looking at a pilot scheme to allow them to be the first areas in Spain to welcome back tourists. Regional governors discussed the possibility for vaccine passports to be used to allow vaccinated travellers to visit the islands at a meeting on Friday in Madrid. Obviously, this would depend on our government allowing us to travel too. Islands such as Majorca have generally had lower levels of Covid than mainland Spain. How quickly they vaccinate their own residents could also be an issue.
After a lot of confusion, UK ministers have confirmed that they are looking at vaccine passports as a way to prove test results and vaccines when travelling, not as a way to restrict access to places in the UK.
The government is also finally starting to be more upbeat about international travel saying it is looking "increasingly positive" for travel this summer. With Israel showing very promising data from its vaccinations and all adults in the UK to be offered a jab by July hopefully, it does indeed look far more promising for travel this summer than a few weeks ago. A lot will also depend on other country's willingness to accept UK tourists. However, I am confident as more cases go down in the UK and vaccines go up, more countries will be keen to allow UK visitors as happened last year.
British Airways add more Newquay flights – Club from £161 return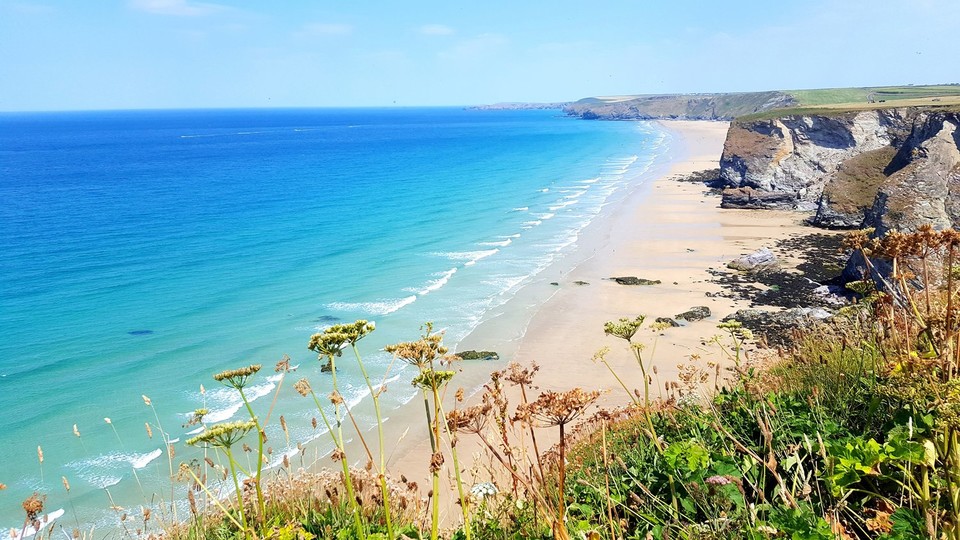 One of the things that has been a complete mystery to me is why BA would cut flights to Newquay. Up until yesterday, there were only a couple of flights a week in July and August showing, down from daily flights which were planned last year to start from September. Given the uncertainty over foreign travel, I would have thought that Cornwall will be one of the most popular routes the airline will fly this year as staycations are set to boom. Hopefully, after Monday's announcement, we may see more more flights reinstated as I expect hotels and self-catering accommodation being allowed to open by May or June at the very latest.
If you want to get ahead of the crowds you may want to look at booking now for one of the five weekly flights. There are some reasonable prices although I have seen it as low as £150 for Club. However, if they prove popular prices are likely to rise to well over £300. You can now book flights from the end of June until early September with plenty of Avios availability. I have just booked a cheeky weekend break for myself with Avios! I would also expect a sale from BA either in the next couple of weeks if we get clarity from tomorrow's announcement or certainly by Easter. Flights run every day except Tuesday and Wednesday meaning you can get a weekend break as well as a longer stay.
Don't forget to use Seat Spy if you want to get a full look at the Avios availability for the Newquay route.
HT: Making it Happen
Hawaii considers vaccine exemption
I have had to cancel two Hawaii trips during the pandemic so I'm keen to go back once it's legal. While the US has been closed to the UK for nearly a year, with the fast rollout of vaccines on both sides, it's looking increasingly promising for travel between the countries by summer. Hawaii has strict entry rules due to its remote location. Currently, they are enforcing the required PCR testing 72 hours before travel from approved testing centres only which could prove an issue when we are let back in if there are only limited UK approved testing locations. If you do not test, you must quarantine for 10 days. To travel to Kauai, you have to quanratine for 10 days with or without a test.
Now according to Hawaii News Now, the state is reportedly working on a system for vaccinated individuals to travel to and within Hawaii, quarantine-free. The governor has said that the program will start initially with vaccinated essential workers within the state that have at least two weeks since they were vaccinated, then other members of the public with mainland US hopefully included by 1 May 2021. Traveller would get an electronic code, probably a QR code, to allow them to travel.
Hawaii hopes the number of daily visitors to Hawaii would triple by autumn using this system, to about 22,000 a day. Hawaii plans to have around a third of its population vaccinated in the next few weeks.