$500 off Qatar flights

Alaska Airlines is due to become a member of Oneworld on 31 March 2021. While this will have limited benefits unless you plan to fly internally in the US, it is always a handy option. You can read about the Alaska Airlines loyalty scheme here.
To celebrate Alaska joining the alliance and its code sharing with Qatar, Qatar has launched a deal for up to $100 off economy and up to $500 on business class flights. That's around £350 off for business class. The full discount applies to return trips. Once you enter the code you should see discounted flights with a burgundy banner with 'Promo code has been successfully applied'.
Offer period: Valid until 31 March 2021.
Travel period: Immediate until 28 February 2022.
Ostensibly it is for Alaska Airlines Mileage Plan members, but there is nothing checking that you are actually a member. Obviously, if you are concerned you could just join the Alaska scheme since it's free to join. You don't need to credit the flights to Alaska's Mileage Plan either.
To get the discount you need to use the promotional code MPMEMBERS at the time of booking on flights. The code can be used on Qatar flights anywhere, it's not just a US offer.
Obviously, there is the new Qatar business classic fare to consider which means you get no seat assignments or Qatar branded lounge access. You can read more about that here. But you can at least pay for those if you need them and can't access them from having status.
You can find the offer on Qatar's website here.
HT: US Loyalty Lobby
United to launch London – Boston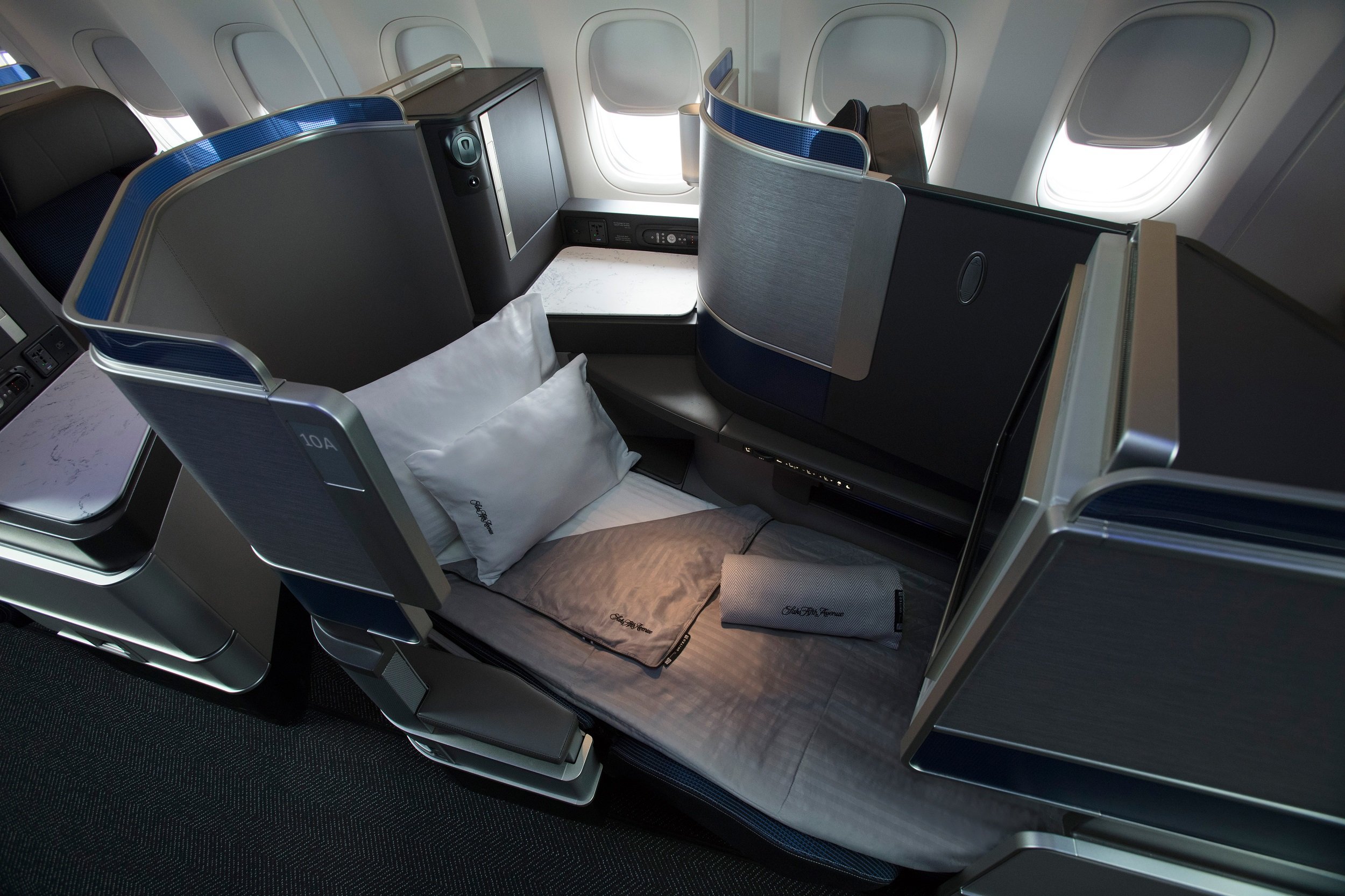 United Airlines today announced plans to launch a new, nonstop service between Boston Logan International Airport and London Heathrow. United plans to operate its premium Boeing 767-300ER aircraft on the route, with 46 United Polaris Business Class and 22 United Premium Plus seats. The aircraft features the highest proportion of premium seats on any widebody aircraft operated by a U.S. carrier between London and the United States.
"We are thrilled to offer travelers a convenient, non-stop option between Boston and London with this addition to our global network," said Patrick Quayle, United's vice president of International Network and Alliances. "We will continue to monitor the demand recovery and travel restrictions as we finalize a start date for this service later in 2021."
United has provided service to London Heathrow for nearly 30 years and over the course of the pandemic has maintained continuous service between the U.S. and London. Looking ahead, Boston will be United's 19th daily flight between the United States and London Heathrow.
Boston – London Schedule
From
To
Depart
Arrive
Frequency
Aircraft
Boston
London
10:00 p.m.
9:35 a.m.+1
Daily
767-300ER
London
Boston
5:00 p.m.
7:30 p.m.
Daily
767-300ER
Schedule subject to change
United's Polaris product is a good business class product with all aisle access flatbed seats, custom luxury bedding from Saks Fifth Avenue, and restaurant-quality, multi-course inflight dining as well as premium amenity kits. Along with its 46 Polaris Business Class seats, the aircraft also features 22 United Premium Plus seats, 43 United Economy Plus seats and 56 United Economy seats.
Given the new launches due from United and Jet Blue, hopefully, it will drive some great fares on the routes to the US East Coast once travel opens up again.
Skyteam launch travel testing centre locator
With testing becoming more and more part of travelling life, it is not always easy to locate test centres nearby. So the latest idea from Skyteam seems very welcome to me. Obviously, this will not help with the tests required by the UK government once you arrive as these have to be booked online via the government portal at specific approved providers. But for planning a trip abroad or before you leave, it could be handy.
SkyTeam, the global airline alliance, is facilitating customer access to COVID-19 tests with a new online directory of over 15,000 testing locations worldwide. The Testing Labs Locator, powered by TrustAssure, enables customers to find and book the COVID-19 test they need with a trusted health provider, including polymerase chain reaction (PCR) tests, in a matter of clicks.
SkyTeam's Testing Labs Locator highlights a growing number of testing locations servicing hundreds of cities in over 75 countries where travelers can secure a necessary test before or after they fly. The new tool is available on SkyTeam.com and will be rolled out across many member airlines' websites. You can filter test locations by the timeframe results are returned and by those offering PCR tests which are really handy.
Taking the guesswork out of travel, the Testing Labs Locator gives customers information including:
Test location address, contact details, opening hours and website.
Available tests, highlighting labs offering PCR tests – the most broadly required for travel – now mandatory for an increasing number of countries worldwide.
Link to book test at their preferred location, where available.
"As more and more countries mandate negative COVID-19 test results on departure and arrival, partnering with TrustAssure makes it easier to find a reliable testing location so customers can travel with greater peace of mind," said Kristin Colvile, SkyTeam CEO. "SkyTeam has long advocated for health technology solutions to help restore confidence in the safety of international air travel. We will continue to expand our offering with TrustAssure and other health providers to ensure a seamless and safe travel experience for our customers and employees."
The TrustAssure platform offers consumers access to the latest testing location data around the world. It is powered by U.S-based CLX Health, developer of solutions that bridge the gap between medicine and information technology to benefit the general public.