Marriott has today announced that on 29 March Flexible Point Redemptions will take effect replacing off-peak, standard, and peak rates when categories are removed. Members will see the Flexible Points Redemption rates take effect gradually over 29-30 March. Until then, the current system remains in place.
Nightly redemption rates will move more closely in line with (not exactly with) hotel rates and availability, giving Members more options to choose from than the current off-peak, standard, and peak rates. The ways Members earn points will not change.
Members travelling to a location with more availability can expect to use fewer points. If the desired location is busier at the preferred dates, the point redemption amount may be higher. Marriott says that for all stays in 2022, nearly all hotel redemption rates will fall within the same high to low range of the current categories which is encouraging.
Approximately 200 hotels (less than 3% of Marriott's portfolio), the point redemption rate maximum level will be higher than they are currently. Within that group, about 40 hotels may rise above the previous Category Eight rates during peak/busier travel times. So if you plan to book something on points soon, do it before 29 March. For those 200 properties, their rate range will increase between 5,000 to 30,000 points per night from their current rates. This will make the maximum 130,000 points per night instead of 100,000 as it is now.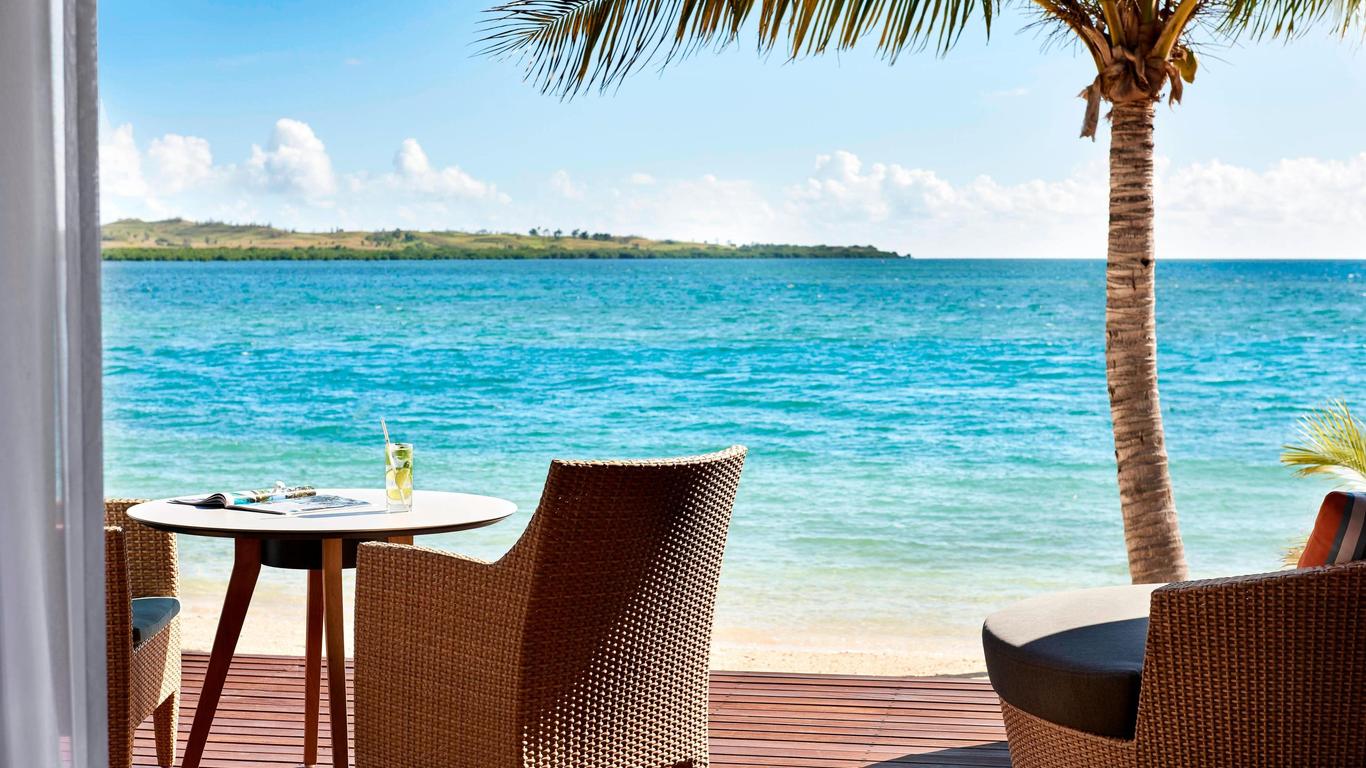 Suprinsgly a lot of the hotels that are rising in points are more at the budget end.
Here are a few examples of the more luxury ones TLFL readers may be interested in:
Increasing by up to 10,000pts:
Marriott's Bali Nusa Dua Gardens
The Ritz-Carlton, Langkawi
The St. Regis Langkawi
JW Marriott Parq Vancouver
Europe Aegon Mykonos, Autograph Collection
Europe Château de la Resle, a Member of Design Hotels
Europe Le Metropolitan, a Tribute Portfolio Hotel, Paris
Europe Marriott's Village d'ile-de-France
Europe Reges, a Luxury Collection Resort & Spa, Cesme
Mexico JW Marriott Los Cabos Beach Resort & Spa
Mexico The Ritz-Carlton, Cancun
Mexico The Westin Los Cabos Resort Villas & Spa
Key Largo Bay Marriott Beach Resort
Fort Lauderdale Marriott Harbor Beach Resort & Spa
Marriott Sanibel Harbour Resort & Spa
Sheraton Kauai Resort
The Ritz-Carlton Orlando, Grande Lakes
Increasing by up to 20,000pts:
The Westin Turtle Bay Resort & Spa, Mauritius
Asia Duxton Reserve Singapore, Autograph Collection
Asia Fiji Marriott Resort Momi Bay
Asia HOTEL THE MITSUI KYOTO, a Luxury Collection Hotel & Spa
Asia JW Marriott Phu Quoc Emerald Bay Resort & Spa
Asia Le Meridien Maldives
Asia Marriott's Mai Khao Beach – Phuket
Asia Suiran, a Luxury Collection Hotel, Kyoto
Asia The Ritz-Carlton Maldives, Fari Islands
Asia The Ritz-Carlton, Kyoto
Asia The St. Regis Maldives Vommuli Resort
The St. Regis Bora Bora Resort
Caribbean The Ritz-Carlton, Grand Cayman
Caribbean The Ritz-Carlton, St. Thomas
Caribbean The Ritz-Carlton, Turks & Caicos
Europe Domes Miramare, a Luxury Collection Resort, Corfu
The Gritti Palace, a Luxury Collection Hotel, Venice
Europe The Ritz-Carlton Hotel de la Paix, Geneva
Europe The St. Regis Mardavall Mallorca Resort
Al Maha, a Luxury Collection Desert Resort & Spa, Dubai
Middle East Le Méridien Mina Seyahi Beach Resort & Waterpark
Middle East The Ritz-Carlton Ras Al Khaimah, Al Hamra Beach
Click here to see the full list of 200 hotels.
Changes in rates for stays in 2023 above or below the high-low range for stays in 2022 are "planned to be incremental" whatever that means. In late April members will be able to combine their Free Night Award with up to 15,000 points to help access more hotels.
It's definitely worth booking your future stay now as rates could increase as hotels get busier. Obviously, should the price become lower you can cancel and rebook.
It will be interesting to see how it pans out with the remaining 97% of hotels in 2023. If all the luxury hotels become ridiculously expensive I can see it deterring people from Marriott Bonvoy loyalty, especially given the lack of points promotions compared to Hilton.