More clues to green list – up to 24 countries & FCDO changes
The Telegraph today published its list of definite and possible greens, which ties up nicely with what is being said by Paul Charles, one of the travel industry's top consultants from The PC Agency. Paul Charles is predicting that there will be 24 countries in total if you include the British Oversears Territories:
These are:
Anguilla
Bermuda
British Antarctic Territory
British Indian Ocean Territory
British Virgin Islands
Cayman Islands
Falkland Islands
Gibraltar
Montserrat
Pitcairn Islands
Saint Helena, Ascension and Tristan da Cunha
South Georgia and the South Sandwich Islands
Turks and Caicos Islands
Last summer these were automatically given corridors initially. That leaves 10 countries:
The Telegraph says
Gibraltar – green
Malta – green
Iceland – green
Israel – green
Portugal – possible green
US – possible green
Australia – possible green
New Zealand – possible green
However, this misses out lots of islands that are also likely to be green. Although the FCDO criteria is not linked to the traffic light categories, I would expect green countries to not have an FCDO warning against travel. Paul Charles also thought that the Caribbean could be green with Barbados, Antigua, St Lucia and Grenada likely to make the green list.
Some of Scandinavia is also borderline for the green list such as Finland. The issue is that many countries on the list are not open to UK visitors. But fear not, once we know the details of the list we will bring you all the information you need!
Following on from this post which lists the recent FCDO changes to remove advice about essential travel only, they have now removed the warning for Israel, Denmark and Finland. These all seem to broadly tie-up with the predicted green list apart from the Greek Islands and Canaries. It is interesting to note that there is still a warning against all but essential travel to the US.
The meeting to decide the outcome of the list will be held on Wednesday and it should be announced by the end of the week. Once the traffic lights system is active from 17th May, you'll get three weeks between any colour changes e.g Spain Green to Amber; the lights will be updated every two weeks, with an extra week to get home to the UK before the change is made. Obviously the government reserve the right to change it at shorter notice. Given that the list is likely to be countries that are doing well with vaccines it's far less likely than last year to have last minute changes and many countries may be going the other way such as Europe which is predicted to be green by sometime in June.
Hilton puts up reward nights, again!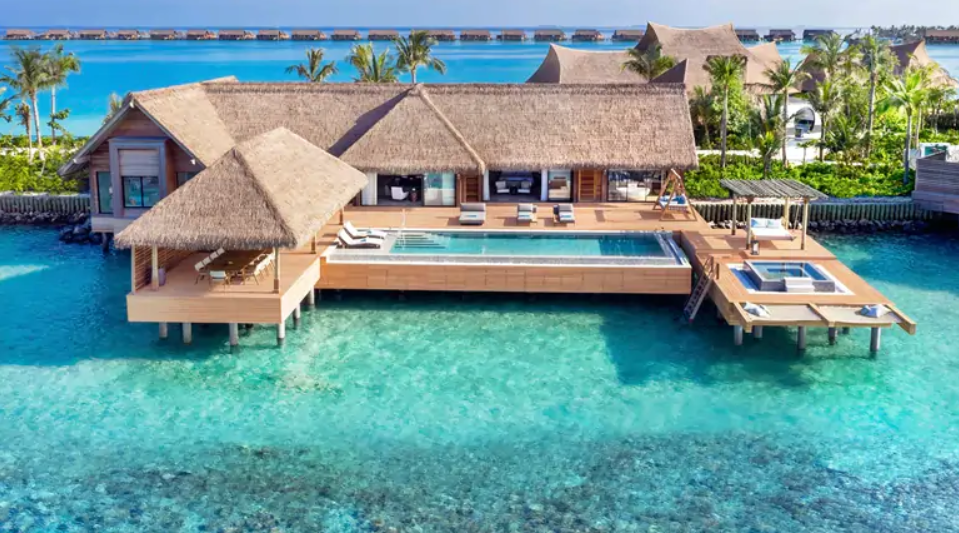 As we come out of the pandemic and hotels try to recoup their losses, I expect them all to start devaluations sadly. Not that long ago Hilton changes the top price for a standard rewards night (there is dynamic pricing so it can be much more or less). At that point, it went up to 120,000 for the Waldorf Astoria in the Maldives. Now today it has been confirmed that there will hotels with 150,000 for a standard night.
The first one will be the Waldorf Astoria in the Maldives, (though apparently there are some still showing at the old price). To be fair, it is one of the most sort after and luxurious properties in the Hilton group with its all-villa offering with a private pool in each villa. The moral of the story at the moment is if you can book something now on points, don't wait as if you don't want to try you can usually cancel at short notice on points. Currently, it is only this hotel at the top rate, but I wouldn't be surprised if more follow shortly!
HT: Loyalty Lobby