New British Airways wayfinding app – its hidden use for those familiar with Heathrow already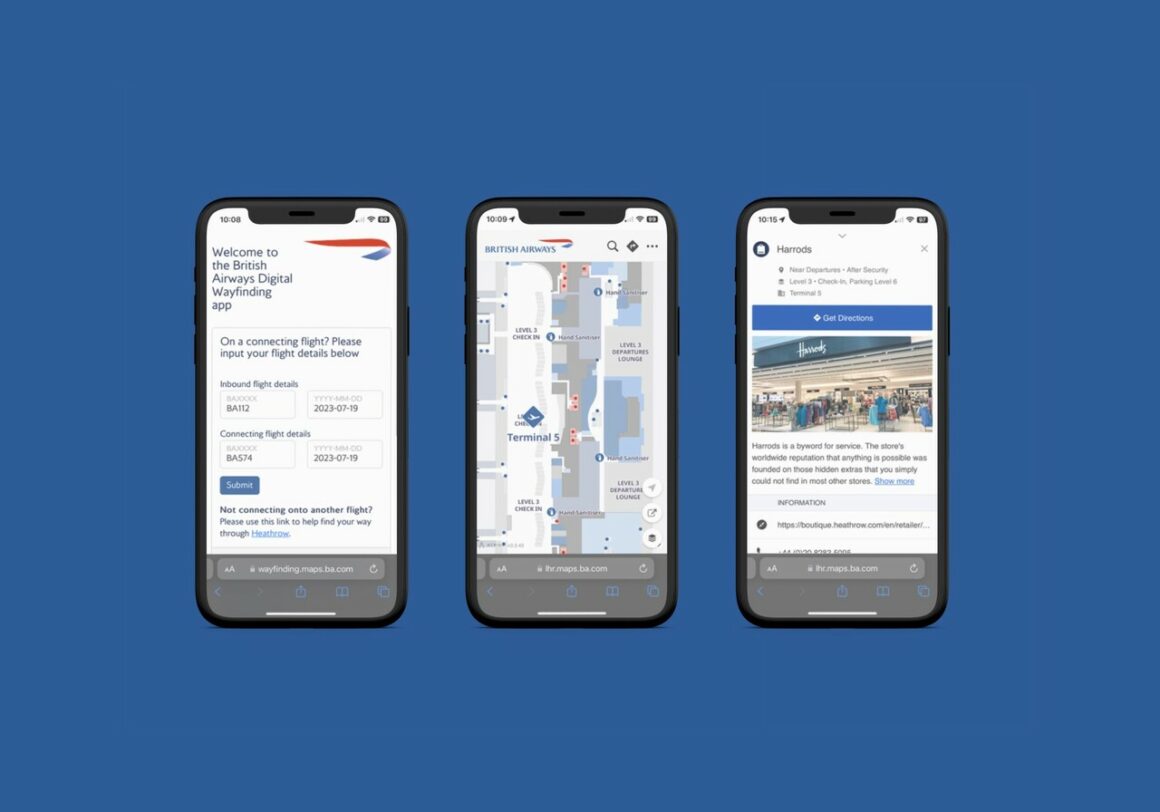 British Airways is trialling a new digital wayfinding tool to help customers navigate through London Heathrow. The new technology offers maps of both London Heathrow Terminal 5 and Terminal 3, helping customers who are travelling through the airline's London hub to locate their departure gate and points of interest including shops, lounges and restaurants. The idea is to make it easier for customers to find their way around and save time, reducing the chance of missing their flight.
The tool provides clear directions and information on the airport layout, where customers can click on areas of interest including shops and gain information about the location, opening times, and a description on items that can be purchased. The tool also allows bathrooms, seating areas and information points to be easily located. This is all done through an interactive map. I can see a few of these things being useful even though I am very familiar with T3 and T5.
The most interesting part for frequent flyers is the connecting flights tool. Customers who are connecting between flights, can input the details of their inbound and connecting flights and are then given step-by-step instructions along with an animated map on how to get from the arrival gate through flight connections to their connecting flight departure gate. You can actually use this even if you are not connecting by putting in a suitable "dummy" arrival flight before yours and your flight number to see what gate you are likely to get. This does seem to change, so you can't rely on it, but obviously, the closer to the time it gets, the more accurate it is. I tried it last weekend, and it showed me the night before as departing from A10, the bus gate at T5, but luckily on the day, it changed.
It also gives you an idea how long it will take to transfer between the gates. While there is obviously a minimum connection time, I think having an idea how long it will take to go through security (I'm guessing it is all based on averages) and travel between the gates or terminals is handy, as you know whether you need to be running or walking! I looked at two A gates connecting and it said around 4o minutes to connect including security which is probably about right given the state of connections security.
The trial, which began in June, is available to all customers who are travelling through London Heathrow, and can access the tool through QR codes on digital screens in London Heathrow or by visiting wayfinding.maps.ba.com. As part of the trial, links to wayfinding have also been sent to all customers travelling into London Heathrow and connecting from destinations including New York JFK, Dubai, Mexico City, Atlanta, Dallas Fort Worth and Houston.
Calum Laming, British Airways' Chief Customer Officer, said: "We always want to make travelling through the airport as easy as possible for our customers, so we're really excited to be trialling a new wayfinding tool this summer. The interactive map is simple to use, allowing our customers to easily locate their departure gates and discover nearby restaurants and shops for some last-minute duty-free shopping, and for those customers who are eligible, our lounges. Of course, our fantastic colleagues will still be on hand to help as well."
BA Digital baggage receipts and notifications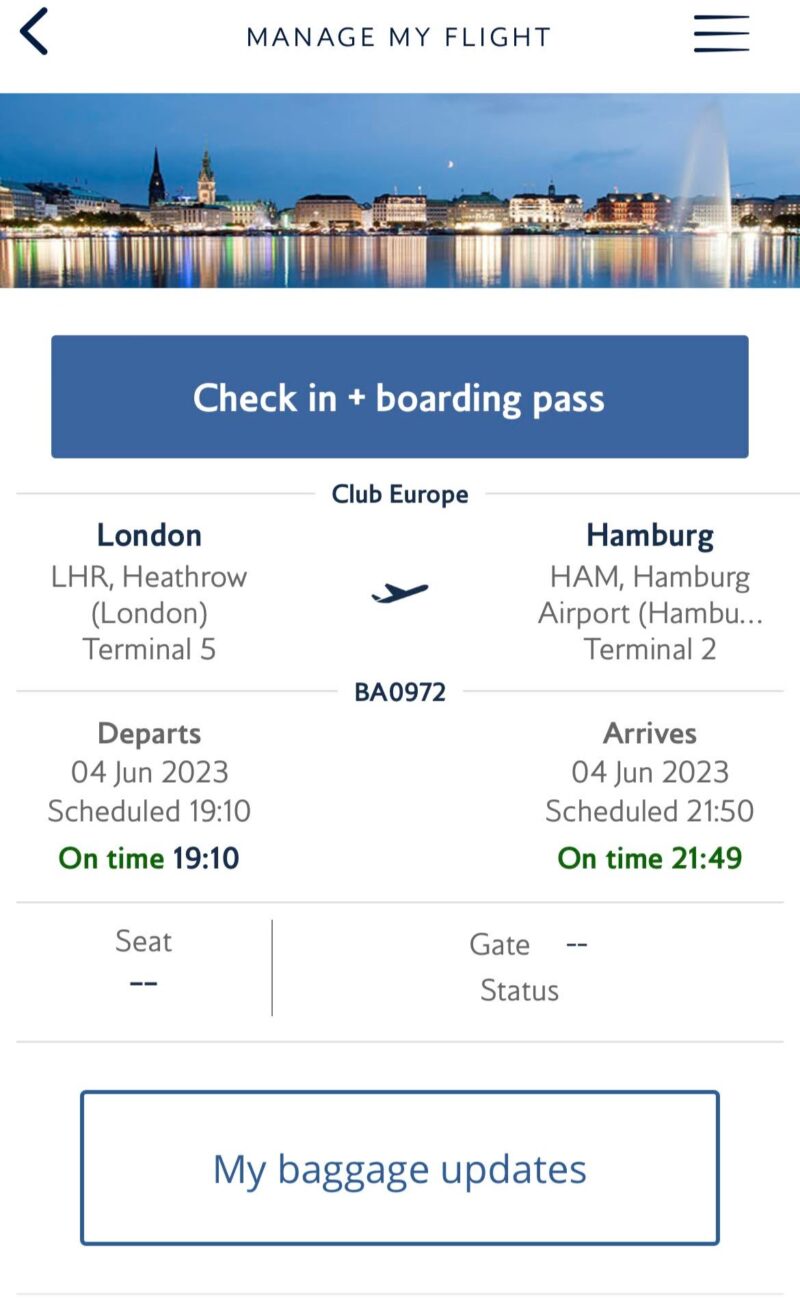 If you have been on the BA app recently you may have noticed a new "baggage updates" button on your flight details screen. Up until now, it has not actually been working.
British Airways has rolled out digital baggage receipts in the ba.com app, allowing customers to generate an easily assessable digital bag receipt, in addition to the physical copy printed at the airport. I do like this idea as sometimes agents can stick the receipt to the back of your passport which is easily lost as well as leaving marks on the passport.
Through the ba.com app, customers at London Heathrow also now receive notifications when their bag has reached the arrivals hall. The notification includes which baggage carousel customers can collect their bag from. So far I have not flown with luggage so have not had the chance to experience it.
I am a bit disappointed if this is the extent of the promised "baggage tracking" they have been talking about. On AA you can see your luggage the whole way on the journey so you know when it has been loaded into the aircraft, as well as knowing which carousel it will be on. I'm not totally sure what use this is except that you don't have to wait at the screen for a carousel number before heading downstairs which is useful. I'll be sticking to my trusty Apple Airtags (which are only £29) for tracking I think!
Have you tried the wayfinding app or seen the baggage notifications? Let us know in the comments below.