Alex Cruz on BA
Alex Cruz, BA's Chief Executive, spoke at Skift travel industry forum this week and gave some insight into their route choices, particularly in the US. He indicated that BA were specifically looking at cities that were over a million inhabitants or more that currently have no direct flights to Europe. As a business strategy, this makes good sense as not only will BA have no competition but it will allow them to pick up passengers who wish to connect through to their European destinations if there are no direct flights. He indicated that they are still looking at new potential long haul routes. (I'm hoping for Portland personally – it's a great city if you haven't been).
Cruz also talked about the much-maligned buy on board service. There was a lot of negativity when BA first withdrew food and drink in economy on short haul although it appears t be bedding in now.
He said: 'If you have a perception that you are getting something for free, however bad quality or no-choice it is if you're taking something away there's a reaction.'
He acknowledged that the introduction had a few issues initially with passengers complaining that they had run out of popular items. This has now been rectified with attention being paid to how much stock they need of popular items. He believes that is still the right decision as so few European airlines now offer free food or drink in economy.
The move had originally come in response to BA trying to compete against the low-cost carriers on price. This along with trying to make the airline more profitable had led to a lot of criticism of Cruz when he first joined due to the number of cutbacks facing passengers.
"When we started this new phase of British Airways, there were many decisions to be taken with regards to the direction of the company, and some of those decisions that were made early on were indeed probably less welcome than others," Cruz said.
BA is investing $8.7 billion (£6.7 billion) in product improvements over the next few years, which includes new seats, food, lounges, and technology. Alex indicated that they were only around a third way through the changes.
"It's a long journey; it's only been three years, amazingly enough, but there is a great deal to do," he said.

"A great deal of work went into that over a long period of time probably the last 20 years. Once we achieved that and we proved to our shareholders and we gave money back to our shareholders, the next logical thing to do was to go and ask for the money and get the money and invest in the passenger experience, which coincided with my arrivals," he said.
More BA centenary products & new buy on board menu for short haul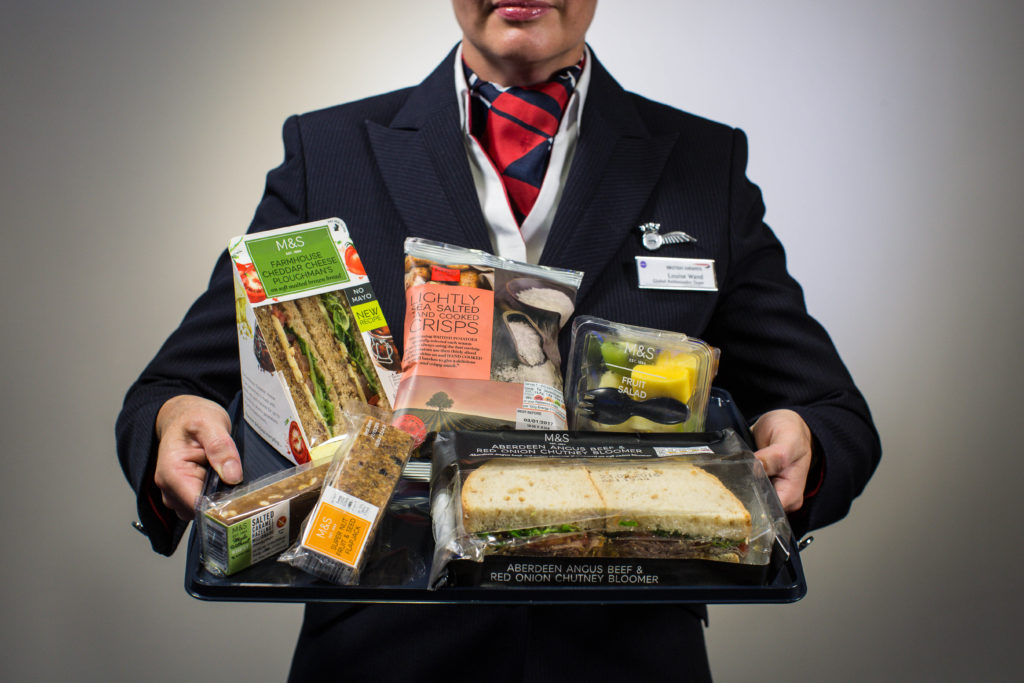 Earlier in the week I talked about the limited edition BA Marmite (which I have bought supplies of and will be offering in a giveaway soon). British Airways has now announced that it is partnering with more great British brands with the introduction of limited-edition food, drink and gifts.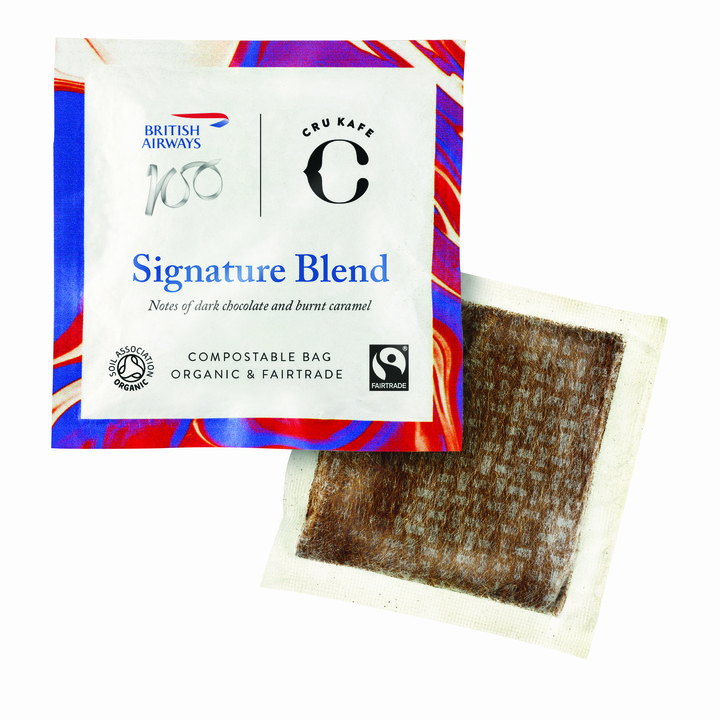 From 1 May coffee lovers can go plastic free with an organic, fully compostable coffee bag from London based roasters, CRU Kafe, who have developed an exclusive three bean blend that will be available on short-haul flights in Euro Traveller for £5. BA has also launched a centenary edition afternoon tea including a scone, jam and clotted cream for a traditional cream tea in the air.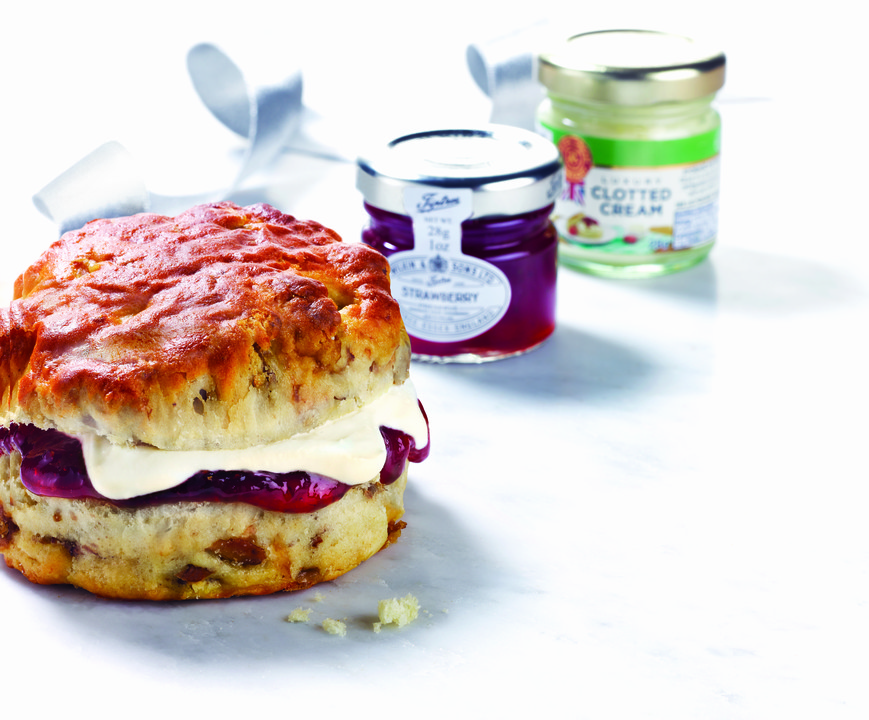 Edinburgh based gin distillers, Pickering's, have created a gin that has been specifically developed to be enjoyed at altitude. The 10-botanical blend is available on all short haul flights and through the BA High Life shop as part of a trio pack. It is also great to see an English white wine, Chapel Down's 2018 Bacchus, on the buy on board menu. The wine has been bottled exclusively for British Airways. If you have never tried Bacchus it is light fruity white wine in the same genre as Sauvignon Blanc.
The airline is also launching a handcrafted teddy bear by heritage bear-makers Merrythought. The collectable bear has been named Jarvis, after British Airways' late museum curator, Paul Jarvis. This is a lovely tribute to a man that was a true BA expert. Many people I know that visited the museum spoke so highly of Paul. Jarvis Bear has been designed with an anniversary 100 emblem and styled with a vintage scarf.
If you fancy something very exclusive, you have the chance to buy a heart-shaped locket by Wales-based jewellers, Clogau, containing rare Welsh gold and limited to only 100 pieces. More of interest to me is a limited-edition Mulberry Bayswater tote in ruby red with a cobalt blue lining, along with a limited-edition scarf in Mulberry's signature tree pattern in bright navy. Both items have been created to mark 100 years of the airline.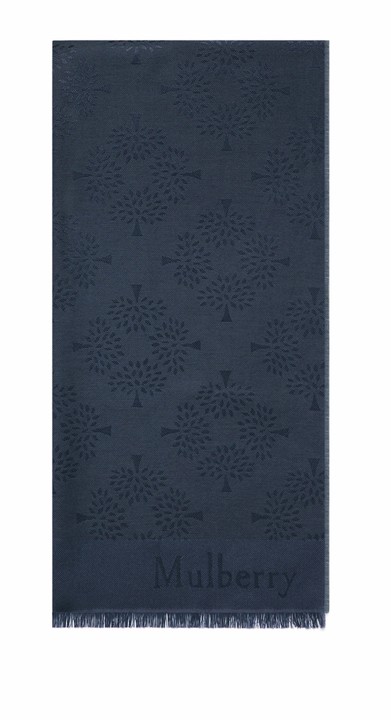 BA this week also launched their latest buy on board menu for short haul economy. Sadly if you are vegetarian and don't eat cheese you will be out of luck for much to eat. The previous vegetarian sandwich selection pack has disappeared. In terms of hot food, it looks like the only options are the flatbread and porridge. The bacon sandwich has not made a comeback.
The main disappointment is the disappearance of Fever Tree Tonic. This seems odd given it is the tonic served onboard in Club Europe. Although I do like the sound of the cucumber tonic water. It is good to see the special Brewdogs 100 year BA beer available along with some English Bacchus wine from Chapel Down. I'm not sure about the Expresso Martini being pre-made so if you have tried it let me know what it's like!
| | |
| --- | --- |
| Cru Kafe Fresh Roasted Coffee (12 oz) | £2.50 / 355 Avios |
| Love Cocoa Hot Chocolate (12 oz) | £2.80 / 400 Avios |
| Teapigs Everyday Brew tea (12oz) | £2.50 / 355 Avios |
| Teapigs Earl Grey Strong tea (12oz) | £2.50 / 355 Avios |
| Teapigs Peppermint Leaves tea (12oz) | £2.50 / 355 Avios |
| Teapigs Mao Feng Green tea (12oz) | £2.50 / 355 Avios |
| Stojo Collapsible Cup (12oz) | £10.00 / 1430 Avios |
| | |
| --- | --- |
| Coca Cola (330ml) | £1.95 / 280 Avios |
| Diet Coke (330ml) | £1.95 / 280 Avios |
| Sprite (330ml) | £1.95 / 280 Avios |
| Harrogate Spring Still Water (500 ml) | £1.95 / 280 Avios |
| Harrogate Spring Sparkling Water (500 ml) | £1.95 / 280 Avios |
| Pip Organic Cloudy Apple juice (200ml) | £2.70 / 385 Avios |
| Pip Organic Valencia Orange juice (200ml) | £2.70 / 385 Avios |
| Big Tom Spiced tomato Juice (150 ml) | £1.60 / 230 Avios |
| Schweppes Light Tonic Water (150 ml) | £1.60 / 230 Avios |
| Schweppes Cucumber Tonic Water (150 ml) | £1.60 / 230 Avios |
| Schweppes Golden Ginger Ale (150 ml) | £1.60 / 230 Avios |
| Loveau Raspberry, Strawberry & Blueberry Infused Sparkling Water (330 ml) | £2.00 / 285 Avios |
| Jimmy's Iced Coffee Original Caffe' Late (330 ml) | £2.00 / 285 Avios |
| | |
| --- | --- |
| Mount Gay Rum (50 ml) | £6.00 / 855 Avios |
| Tanqueray Gin (50 ml) | £4.50 / 645 Avios |
| Johnnie Walker Red label Whisky (50ml) | £4.50 / 645 Avios |
| Smirnoff Red Label Vodka (50ml) | £4.50 / 645 Avios |
| Pickering's Small Batch London Dry Gin (50ml) | £6.00 / 855 Avios |
| Pickering's Small Batch Raspberry Gin (50ml) | £6.00 / 855 Avios |
| Jack Daniels Whisky (50ml) | £4.50 / 645 Avios |
| Estini Espresso Martini (200 ml) | £5.50 / 785 Avios |
| Pannier Brut NV Champagne (375 ml) | £17.00 / 2430 Avios |
| Freixinet Italian Prosecco Doc (200 ml) | £6.50 / 930 Avios |
| Dudley's Stone South African Chenin Blanc Columbard (187ml) | £4.60 / 655 Avios |
| Dudley's Stone South African Cabernet Merlot (187ml) | £4.60 / 655 Avios |
| Chapel Down English Bacchus (187 ml) | £5.50 / 785 Avios |
| Camino Del Padre Spanish Organic Sauvignon Blanc (187 ml) | £5.50 / 785 Avios |
| Grand Sud Reserve French Syrah Malbec (187 ml) | £5.50 / 785 Avios |
| Brewdog Speedbird 100 IPA (330 ml) | £4.45 / 635 Avios |
| Heineken Lager Beer (330ml) | £4.45 / 635 Avios |
| Curious Session IPA (330 ml) | £4.45 / 635 Avios |
You can find the full new BA menu here.
50% bonus Avios when you purchase or gift Avios
British Airways has launched its latest buy Avios bonus offer. Executive Members who purchase or gift between 1,000 to 200,000 Avios get 50% bonus Avios on top.
The offer applies to Members who purchase or gift Avios by 21 May 2019 (23:59 BST).
At the same time, the purchase limit has temporarily increased to 200,000 Avios. This one is at the highest level we usually see for bonuses with a 50% bonus no matter how many you buy. You can buy a maximum of 200,000 Avios which would give you 300,000 Avios with the bonus for £3215.
So is it worth it? As usual, I won't talk about how much an Avios is worth but look at what the Avios could buy you. We can see what you could do with a 2-4-1 BA Amex voucher and what you could do for a straight redemption.
If you used a 2-4-1 voucher then for 190,000 Avios, you could fly two people to Cape Town in First off-peak. 181,250 Avios (including the bonus) would cost £2015 to buy. If you were to buy these tickets, they would usually cost around £4000 per person from the UK. If you used Avios bought with the bonus, then it would work out at £1607 per person including around £660pp in fees and taxes.
The problem with this is that availability is scarce on the route so there is no guarantee you could use them. If we look at using the Avios without a voucher, you could get 2 Club World flights to the US West Coast for 250,000 Avios off-peak. This would cost £2815 for 253,750 Avios. At £1407 return this is a decent price although you do see this price on ex EU flights fairly often and even occasionally from the UK on a 6 months advance purchase deal.
Obviously, if you paid for a ticket, you would then get Avios and tier points as well. Overall it is rarely worth buying Avios for a whole ticket but now is a good time to purchase if you need a quick top up for something specific.