British Airways Club World from £1207
If you are willing to start off outside the UK BA have some good deals on to various destinations. I have mentioned some of these before but they now only have a few days left before the offer ends.
The routes are:
Brussels – Shanghai £1230
Brussels – Seoul £1452
Brussels – Beijing £1452
Brussels – Dubai £1532
Luxembourg – Shanghai £1207
Luxembourg – Seoul £1309
Luxembourg – Abu Dhabi £1269
Luxembourg – Dubai £1506
The rules are
Book by: 17 June 2019
Travel: n/a
Minimum stay: a Saturday night
Maximum stay: 12 months
Transfers: 5 in each direction – 2 in Europe
Stopovers: No
Refundable: No
Changeable: For a fee
You can book direct with British Airways here or find the cheapest online travel agent price with Skyscanner.
Emirates introduces basic business class fares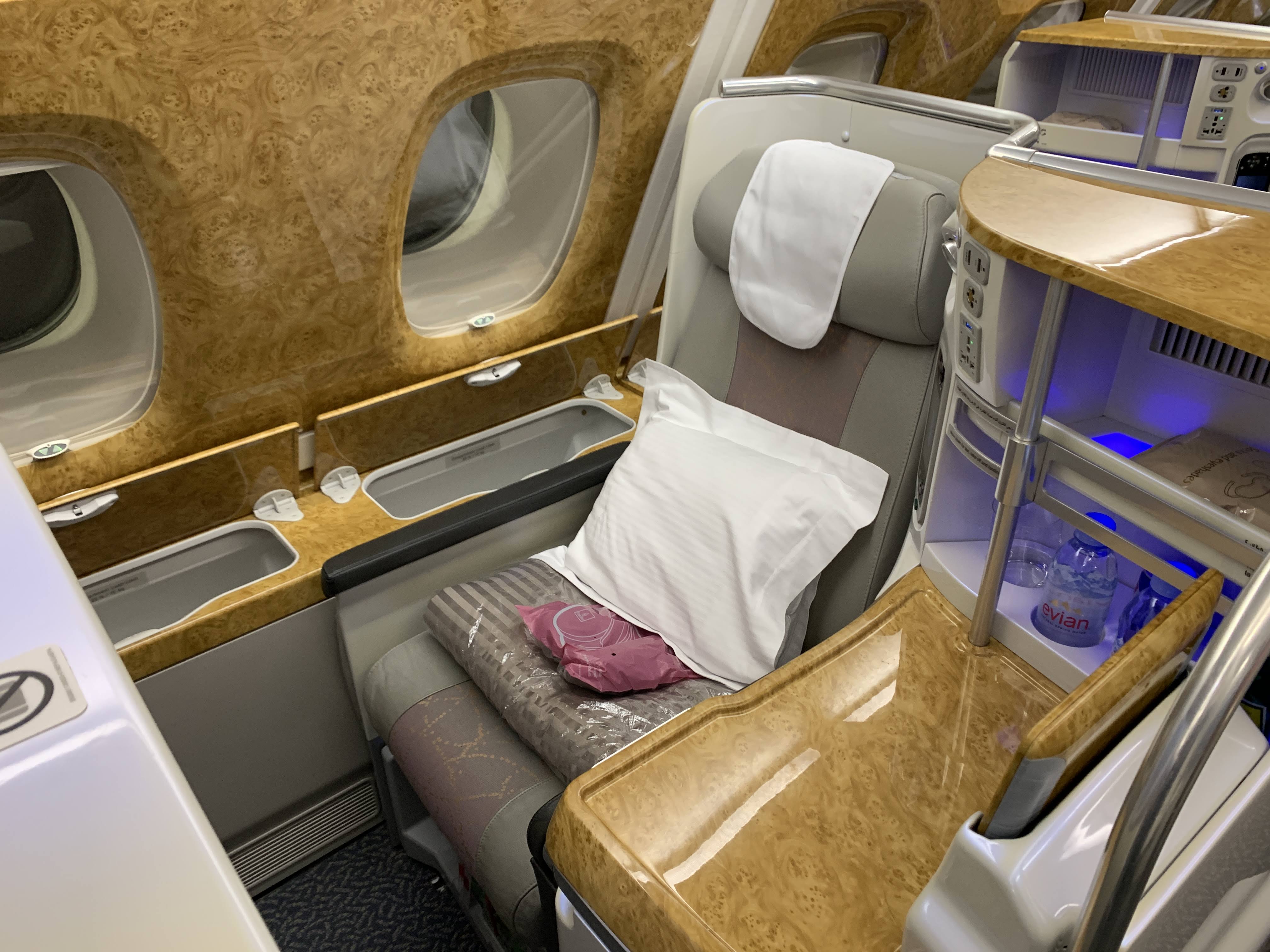 Emirates is generally known for being very bling and luxurious (apart from some of those terrible 2-3-2 configurations). So it comes as a huge surprise that Emirates has been one of the first full-service airlines to introduce a basic or unbundled business class fare.
The cheaper fares will have the following restrictions:
No lounge access, unless you have status with Emirates
No Emirates chauffeur (not available on redemptions or upgraded tickets at the moment)
You can't upgrade to first class using miles
You can only choose a seat after check-in opens
Reduced miles earned.
The new fare class is called Special and is only on a small number of routes from Dubai initially. The concern is that now one airline has done it, others may follow….Plus will it just be a way to put fares up by charging a higher price than currently for the other business class fares or will it be a genuine saving?
You can read my review of Emirates business class here.
What do you think about the idea of basic business class fares? Would you buy one? Let us know in the comments below or on social media.
HT: OMAAT
Aer Lingus introduces flatbeds to London

Despite not being the biggest fan of Aer Lingus, I am tempted to try them again when they introduce their new A321LRneo on flights to London. These single-aisle aircraft will also serve the East Coast of the US hence the flatbeds but the strategy is to then be able to offer a flatbed of equal quality to Europe on certain routes to compete with direct flights.
The flights are open for reservations now and will start on 1 November 2019. A lot of ex Dublin fares via London include a choice of Aer Lingus or BA and from now on I would consider Aer Lingus if I had time for the change of terminals at Heathrow (Aer Lingus use T2).
Sadly you can't book these as Avios redemptions at the moment. They class it as Aer Space which is their short-haul business class. The only way to book this is with cash at the moment but if you can get it included in a fare then why not give it a try? As cash is is quite pricey at around £180. The seats alternate as 2-2 and 1-1 so ideal for all travellers apart from families maybe.
The A321LR will be on the following flights daily:
EI154 DUB 0730 – 0905 LHR
EI155 LHR 0950 – 1120 DUB
The A321LRneos are part of a plan to fly 3 to at least 18 North American destinations, with Dublin as a hub connecting North America with Europe.