New York for €890 – ends today
La Compagnie is an all business class airline that operates from Paris Orly and Nice to New York. They regularly have good offers on like the current one for a return to New York for €1001 (£890) from Paris. This is the cheapest I have seen it for a long time. La Compagnie used to be a bit underwhelming but last week they launched their new Airbus A321neo. The new aircraft has considerably improved the passenger experience with La Compagnie compared with the rather dated previous seats.
Although you do have to get to Orly it is fairly easy and cheap to do so. Now that the product is much improved I will be flying this myself later in the year. At £890 it is a bargain!
The new A321neo cabin is equipped with 76 new flatbed business class seats which are the BE Aerospace Diamond (which feature on AA and Qatar) in a 2-2 configuration. The seats recline to fully flat and a comfy mattress topper will be provided. The IFE is a next-generation Rave system by Zodiac Inflight Innovations displayed on a new 15'7 touch screen. Noise cancelling headsets are also offered. On top of that, there is Unlimited High-Speed Wi-Fi supplied by Viasat. You also get a Caudalie travel care kit, along with restaurant-grade meals from renowned chefs.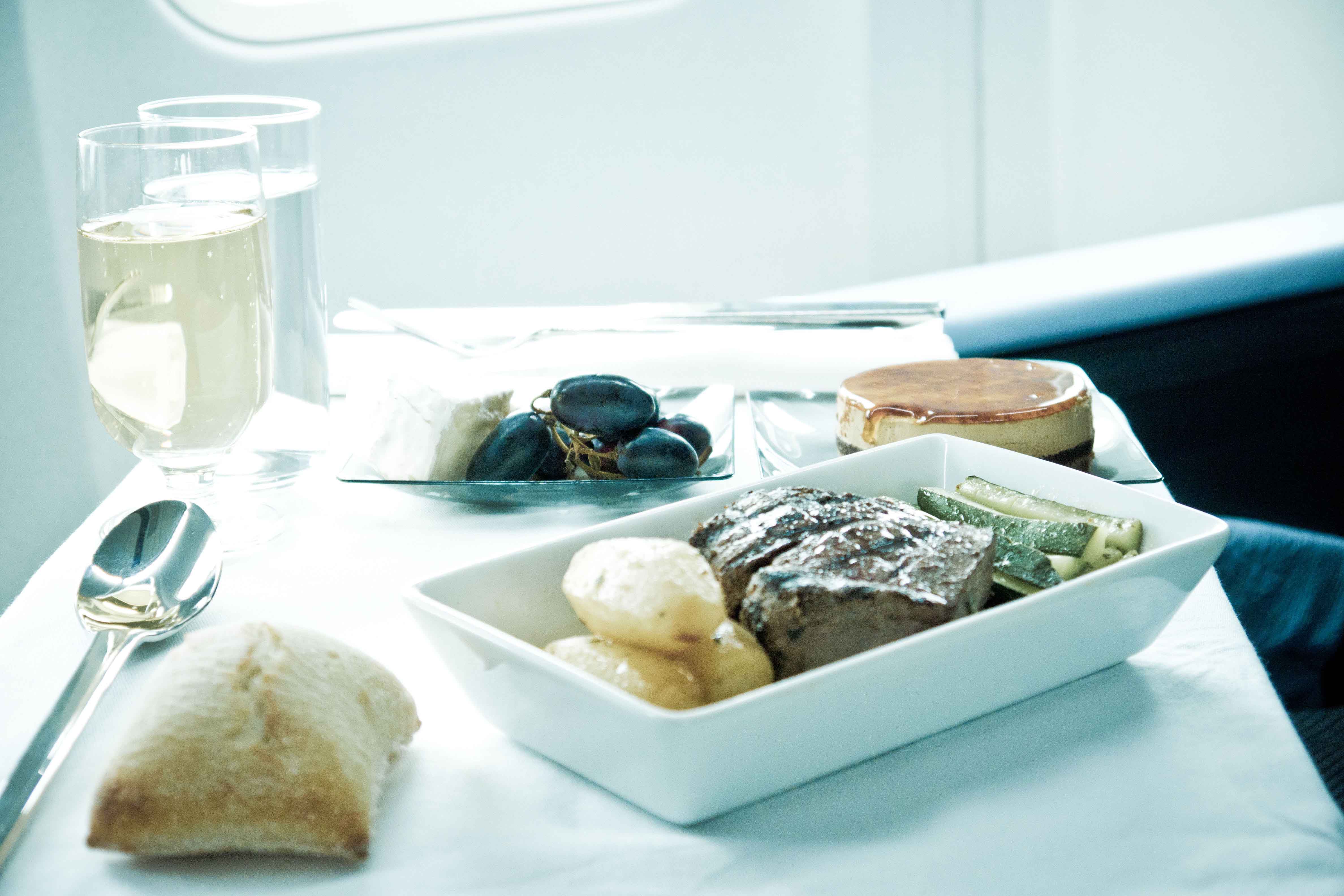 At Paris Orly Airport you will have access to the Premium Icare Lounge in Terminal Sud. The lounge has a full bar, computers, free Wi-Fi and snacks along with the terrasse.
You must book today 13 June 2019. You can find the booking page here.
Qatar Airways flash sale from £1171

Qatar has a flash sale which ends tonight. Some of the starting points are slightly more adventurous such as Zagreb in Croatia and Sofia. However, many of these cities have direct flights from London and a few such as Sofia have some good prices at the moment for Club Europe. It is always worth checking which aircraft are on the route to Doha as some of the Eastern European routes use short-haul aircraft which do not all have lie-flat beds.
The sale is for flights for travel until 15 December 2019.
Here are the best deals:
Stockholm – Bangkok £1387
Stockholm – Hong Kong £1342
Stockholm – Singapore £1288
Stockholm – Ho Chi Minh City £1383
Stockholm – Phuket £1431
Stockholm – Auckland £2247
Stockholm – Sydney £2264
Stockholm – Perth £2263
Stockholm – Melbourne £2025
Helsinki – Beijing £1481
Oslo – Bangkok £1211
Oslo – Cape Town £1343
Gothenburg – Hong Kong £1358
Zagreb – Beijing £1199
Zagreb – Male (Maldives) £1587
Belgrade – Hong Kong £1198
Athens – Ho Chi Minh City (London – Athens gets 160 tier points on BA for positioning) £1334
Brussels – Hong Kong £1547
Sofia – Doha £1137
Sofia – Phuket £1276
Sofia – Singapore £1171
You can book and search for availability on Qatar Airways here.
Marriott up to 1000 Avios bonus
British Airways Executive Club Members can collect up to 1,000 bonus Avios at Marriott hotels in Europe. To do this you must also be a member of Marriott Bonvoy™ and select 'British Airways Executive Club' as the earning preference.
The bonus Avios can be collected on bookings made before August 31, 2019, for stays until December 31, 2019.
The following bonus offers are available:
500 bonus Avios per stay at Select and Longer Stays brands
1,000 bonus Avios per stay at Luxury and Premium brands
Bookings must be made at www.marriott.com/BonusAvios, where you can find more details.
You can become a Marriott Bonvoy™ member here.