BA Euroflyer new menu
British Airways' Gatwick-based short-haul subsidiary, BA Euroflyer, has expanded the options available for customers to purchase in Euro Traveller (economy) and launched new seasonal menus in Club Europe (business class).
The airline, working with its retail partner Tourvest, has expanded its onboard offering by introducing new options for customers to purchase during the flight. In line with the mainline operation, for some reason BA never brought back the full menu for ordering onboard, only if you pre-ordered, which I am guessing most people don't do. There were a few snacks and drinks you could order onboard but nothing more substantial like a sandwich. The new choices include fresh Tom Kerridge Chicken Coronation sandwiches and Sweet & Spicy Falafel wraps, which can be bought on board without pre-ordering.
There are also some new drinks with Jimmy's Iced Coffee or Punchy soft drinks. The full Speedbird Café menu can be viewed here.
Customers travelling in Club Europe get complimentary drinks and a full meal service as part of their ticket. Seasonal dishes on the airline's lunch or dinner menu this month include lemon pepper roasted chicken salad, wild mushroom risotto or a chickpea and curried coconut salad. Customers travelling first thing in the morning can have a traditional English breakfast, cheese omelette or a charcuterie board. The airline also offers afternoon tea, finger sandwiches and sweet treats.
BA will also be gradually restoring onboard food ordering to Heathrow as well. Longer short-haul flights from Heathrow, in addition to the current retail offering, will also soon be able to purchase fresh produce during their flight, in addition to the current pre-purchase fresh food option that is available. The airline plans to start rolling this out across the short-haul network on flights over three hours from the end of April, with other selected routes to follow in the coming months.
Heathrow to giveaway commemorative luggage tags for Coronation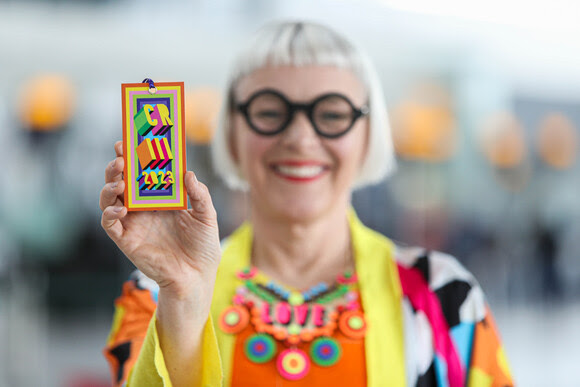 I'm pleased to finally have some good news to report from Heathrow. If you are passing through during the Coronation, Heathrow has a great giveaway with some specially designed luggage tags. I will indeed be flying through that week so will try to get hold of one.
Heathrow will release an exclusive run of commemorative luggage tags to mark the Coronation of King Charles III. The airport is preparing to welcome 12,000 flights in the 10 days around the coronation – with passengers including dignitaries, heads of state and international tourists.
The commemorative tag is the latest work from artist Morag Myerscough. It has been designed to be a celebratory keepsake to hold on to for years to come, and 12,000 of the tags will be given out to passengers from 1st to 10th May, the same number of flights as will be arriving and departing in that time. It's a shame that they couldn't stretch to a few more, given that it means one person per flight will get one. There is no further information on how you get one. If Heathrow are reading this, it would be nice if you at least offered some for sale so that everyone will have a chance to acquire one. I'm hoping that one tag per flight is not the only celebration they will be putting on.
The design includes an array of colours to represent the diverse nations in the Commonwealth, and an archway symbolising Heathrow's role as the gateway to the UK. Myerscough is known for work including the transformation of a Roman gateway at Hadrian's Wall and recently created a colourful public art shrine in Weston-super-Mare.
Hyatt up to 40% off all-inclusive hotels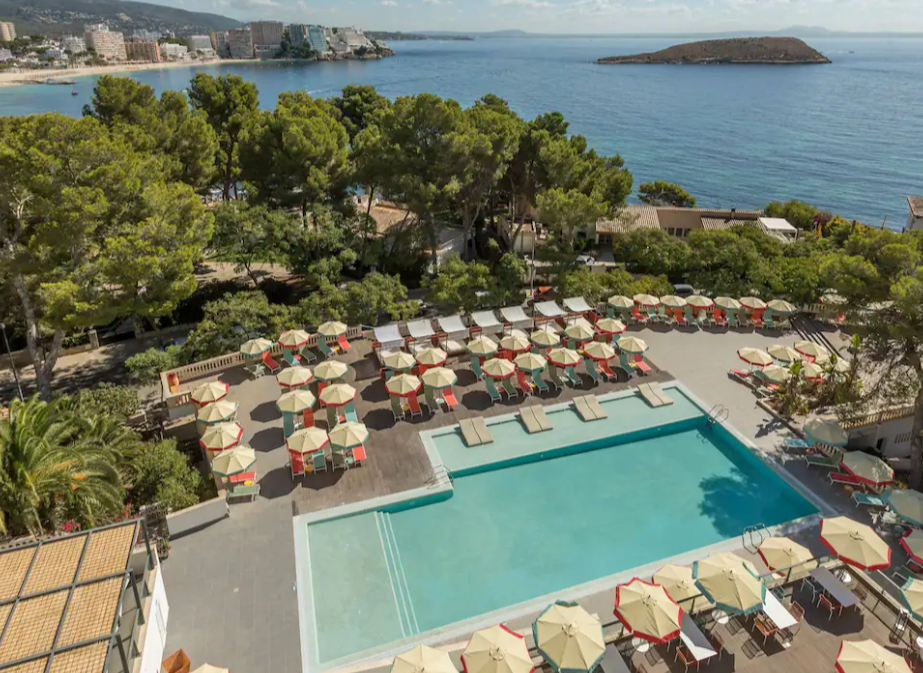 Hyatt now has an impressive collection of all-inclusive hotels. The Inclusive Collection now offers more than 100 luxury hotels and resorts in 30 destinations across the Americas and Europe, including exciting new additions in Greece, Spain and Bulgaria. The collection includes AluaSoul Zakynthos in Greece, Dreams Calvià in sunny Mallorca, Spain, and the Alua Helios Bay in Bulgaria.
Stay at any resort in the Inclusive Collection, and you can receive up to 40% savings on room rates when you book by May 3, 2023, for travel before December 22, 2023.
The brands included are:
Hyatt Ziva

Hyatt Zilara

Zoëtry Wellness & Spa Resorts

Secrets Resorts & Spas, excluding Secrets Tulum Resort & Beach Club

Breathless Resorts & Spas

Dreams Resorts & Spas

Alua Hotels & Resorts

Sunscape Resorts & Spas

Now Resorts & Spas

St James's Club Morgan Bay
You can find the offer page here.