The new Qatar Airways business class lounge has finally opened in the North area of Doha's Hamad airport and is called The Garden due to the fact that it overlooks the Orchard, a huge garden area in the airport.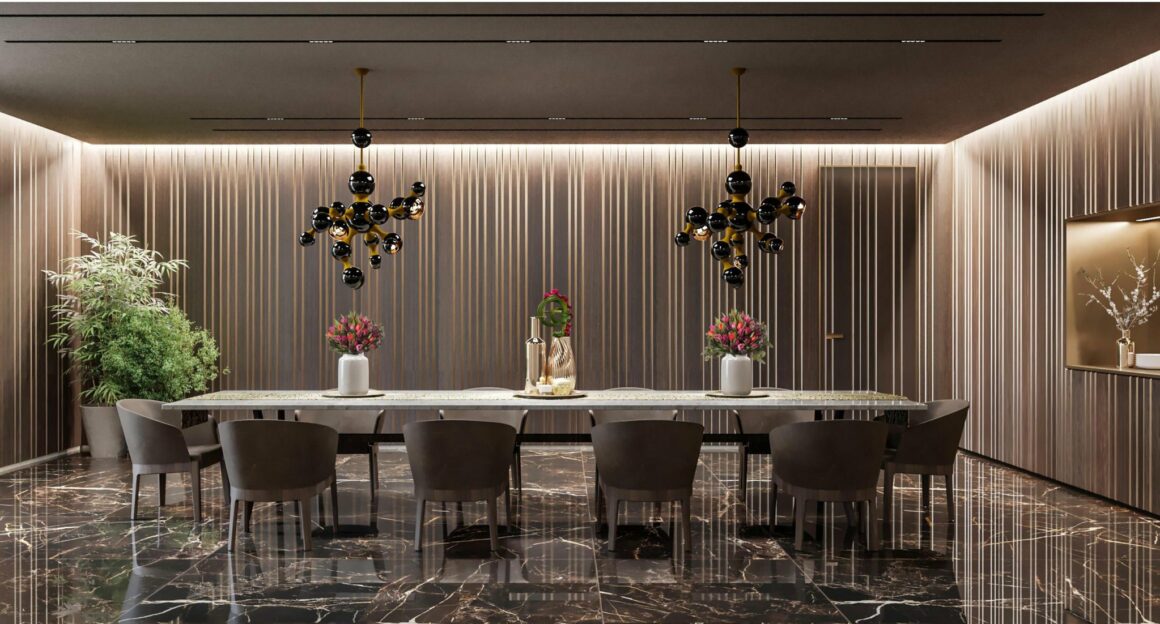 The Garden is huge and stretches over an area of 7,390 square metres, with room for up to 707 passengers. It features 24 quiet spaces, each available free of charge for the first six hours, and also features seven spa treatment rooms.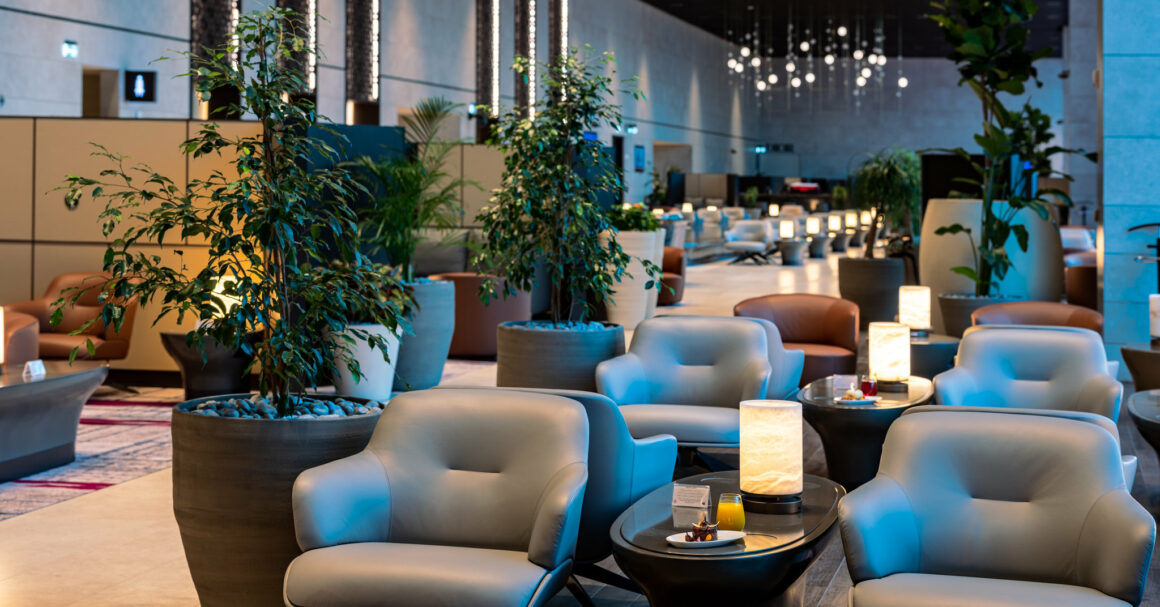 Accessible for passengers travelling in the business class cabin, the new lounge offers a range of facilities with numerous dining options, relaxation rooms, a fitness studio, pedicure & manicure stations, spa facilities, dedicated private spaces, recreational areas and a nursery. The lounge incorporates natural light in its distinct design, which the south lounge does not really have.
Al Mourjan Business Class Lounge – The Garden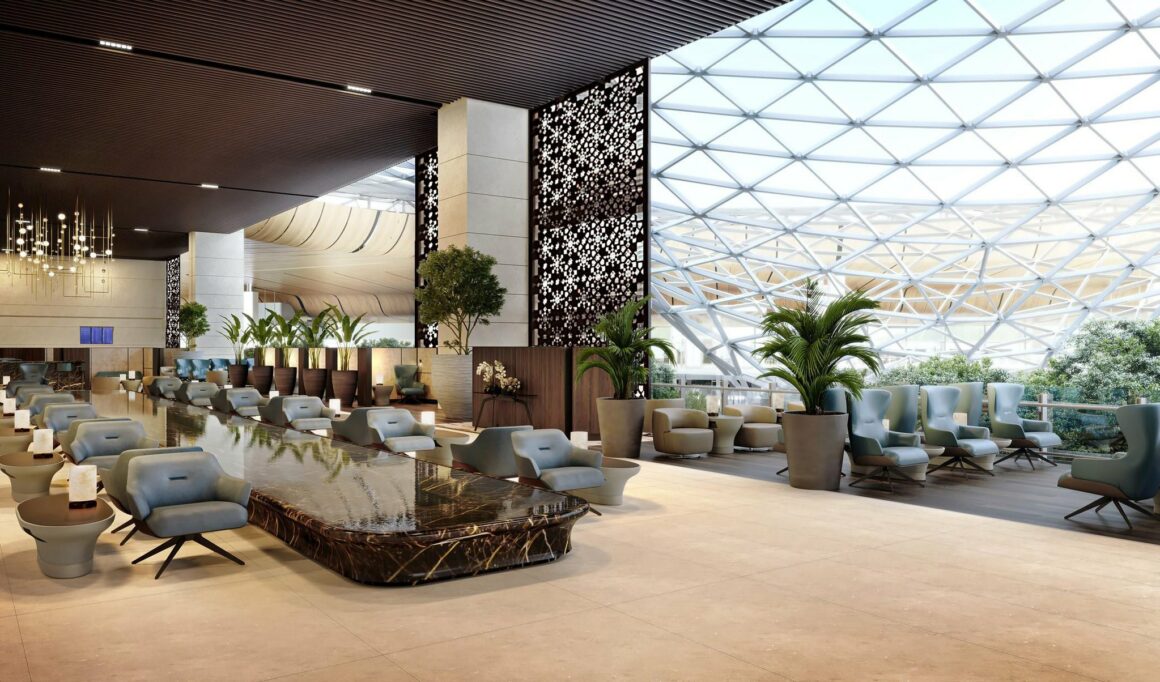 Here is a summary of everything you can expect to find, and it looks pretty impressive. I may have to book a classic fare next time just to experience it all!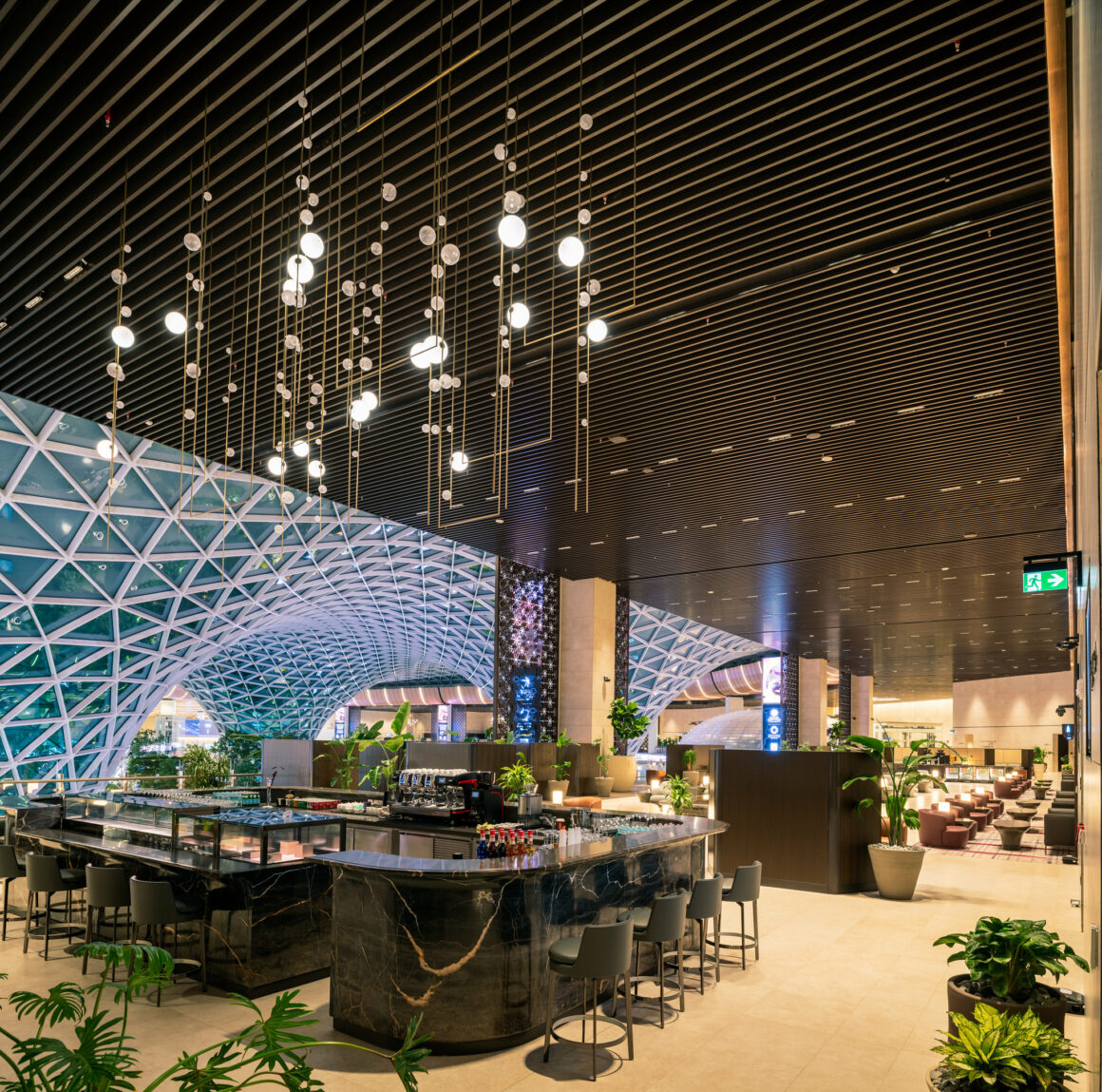 Facilities:
Single and double quiet rooms
Showers and washrooms
NurseryChildren's play room
Game room
Smoking room
Gym:
Treadmills
Elliptical
Exercise bikes
Locker rooms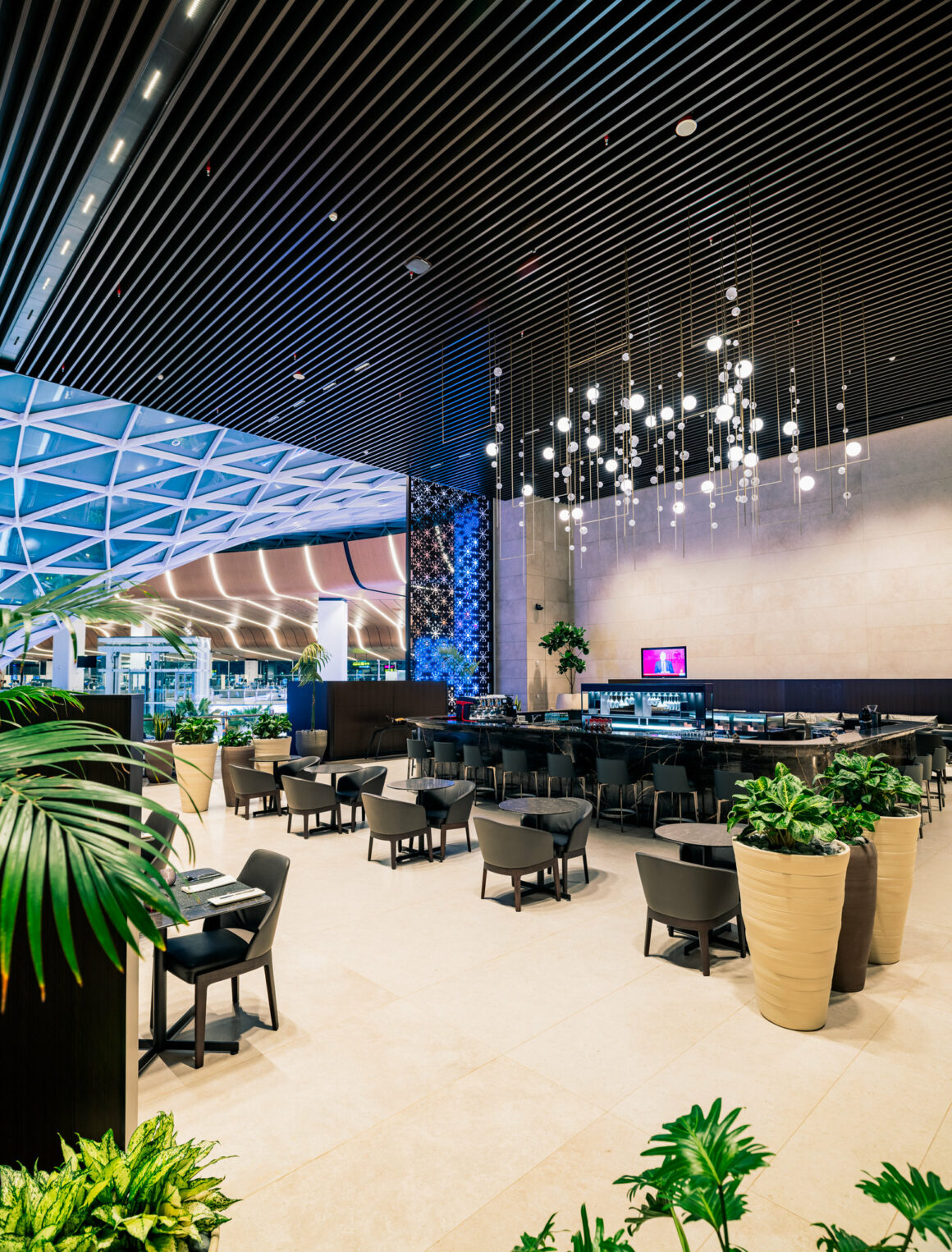 Spa:
Manicure/pedicure stations
Neck and shoulder massage chairs
Relaxation chairs
Treatment rooms
Changing rooms

East Wing – Dining Options
The East Wing features the main dining areas, where passengers can select food from hot and cold buffets, as well as sushi & salad, coffee & patisserie, and cocktail & bistro bar offerings, together with à la carte dining.
Buffet Area:
Extensive variety of international and local cuisine, including soups, appetisers and entrees
Fresh bakery selection
Cake and desserts selection
Sushi station
Made to order salads, breakfast bowls and poke bowls
Coffee and Patisserie Bar:
Fresh fruits, juices and smoothies
Selection of pastries
Made to order sandwiches
Barista prepared hot and cold beverages
Gelato and ice cream station
Cocktail and Bistro Bar:
Savoury bites and appetisersWine, spirits, beer, cocktails and mocktails
West Wing – Dining Options
This area of the lounge features the showers, quiet areas, prayer rooms and meeting rooms in addition to light bites at a coffee & patisserie bar and refreshment station.
Coffee and Patisserie Bar:
Fresh fruits, juices and smoothies
Selection of pastries
Made to order sandwiches
Barista prepared hot and cold beverages
Refreshment Station:
Tea and coffee selection
Light snacks
Arabic sweets
Popular beverages