BA's new BEA-utiful retro livery
Yesterday I attended the latest delivery of BA's retro livery aircraft for their 100 year anniversary. Of course, I am far too young to remember BEA…. Once all the retro aircraft have been delivered we will be doing an exclusive prize of prints of the best TLFL photos along with a special book by BA to celebrate their 100 years. Watch this space….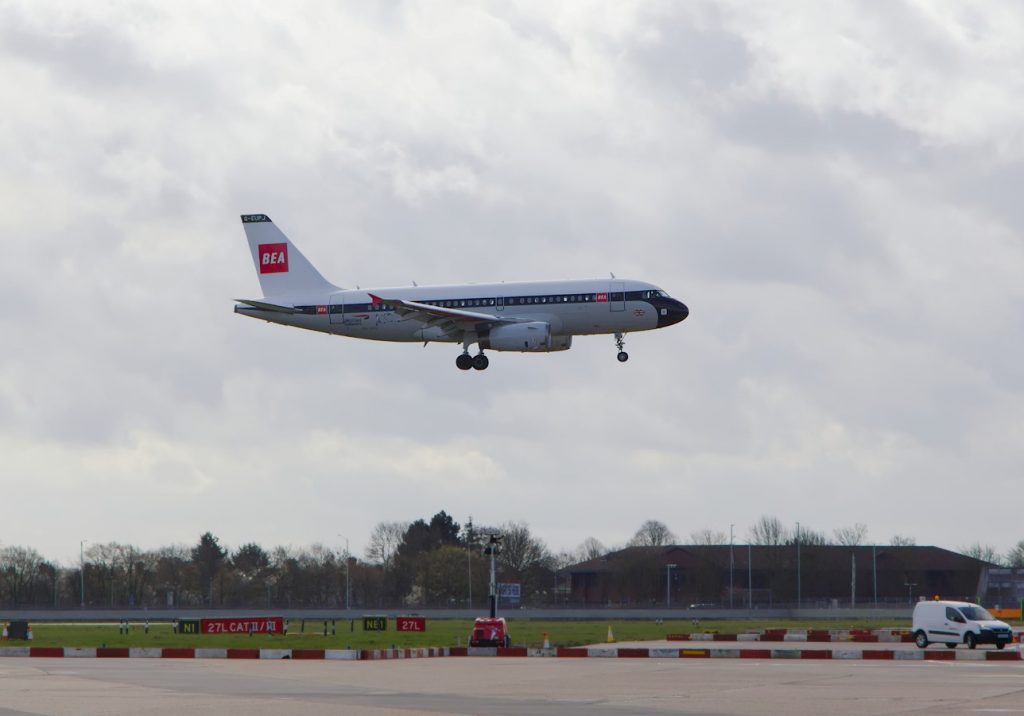 I would also like to give a special mention to my friend Marek, TLFL's photographer yesterday who I am sure you will agree took some amazing shots. You can follow him on Instagram here.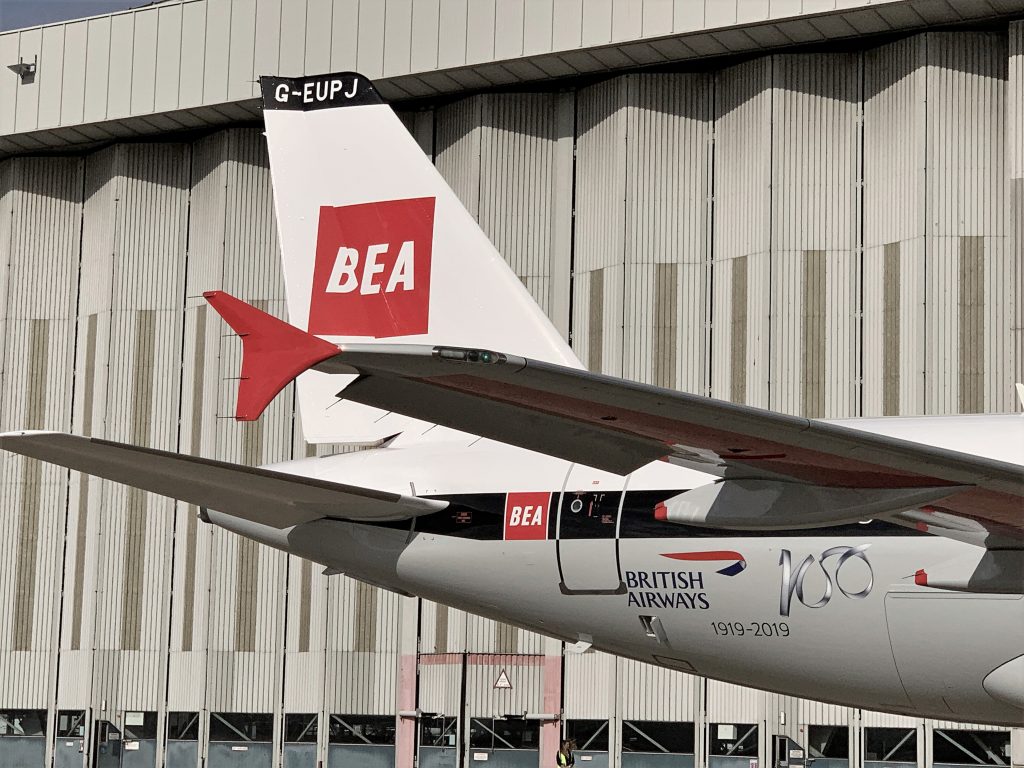 The latest aircraft was a British European Airways (BEA) design on an Airbus 319 and we were lucky to watch it from outside the BA hangars as it touched down at Heathrow from Shannon.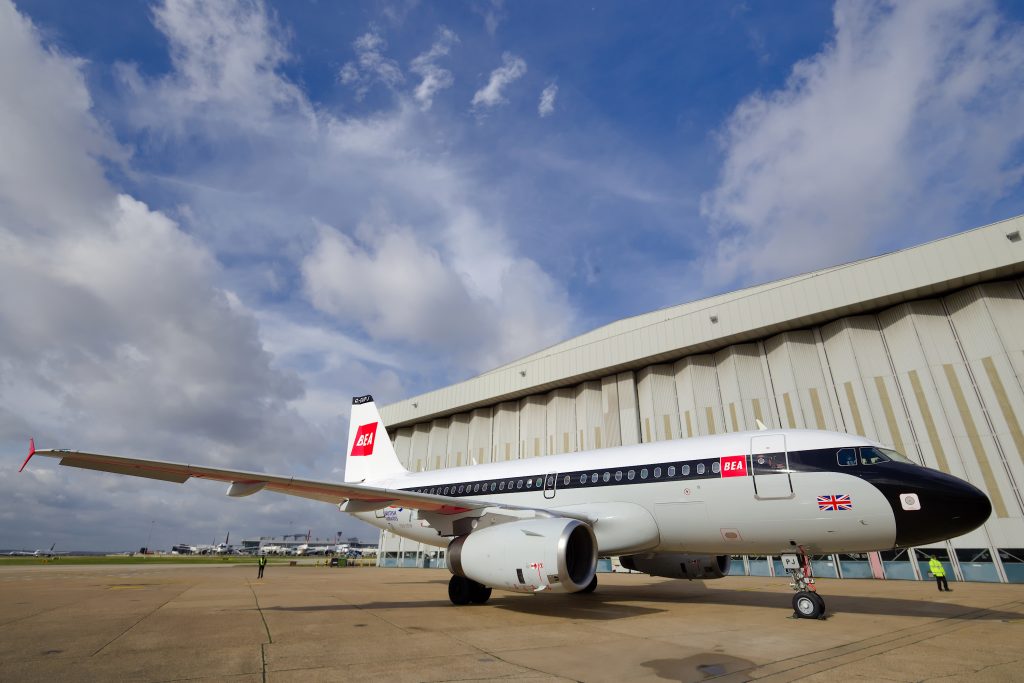 The A319, registration G-EUPJ, has the BEA livery, which flew predominantly on domestic and European routes between 1959 and 1968. However, there is one significant difference with the replica; the aircraft has a grey upper wing, rather than the traditional red, to meet current wing paint reflectivity requirements.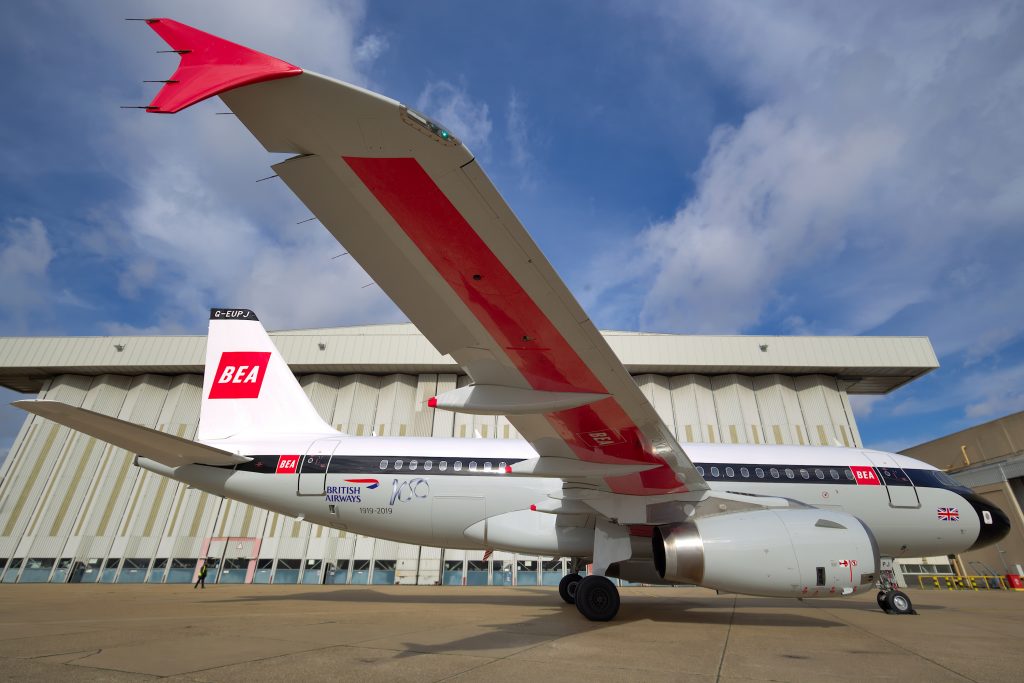 The aircraft, which has been painted to mark British Airways' centenary, entered service yesterday afternoon with its maiden commercial flight in its new colours to Manchester. It will continue to fly routes across the UK and Europe, with the design remaining on the aircraft until it retires next year. As with the British Overseas Airways Corporation (BOAC) liveried 747, the aircraft can be followed using tracking website Flightradar24, which will feature a special image of the livery.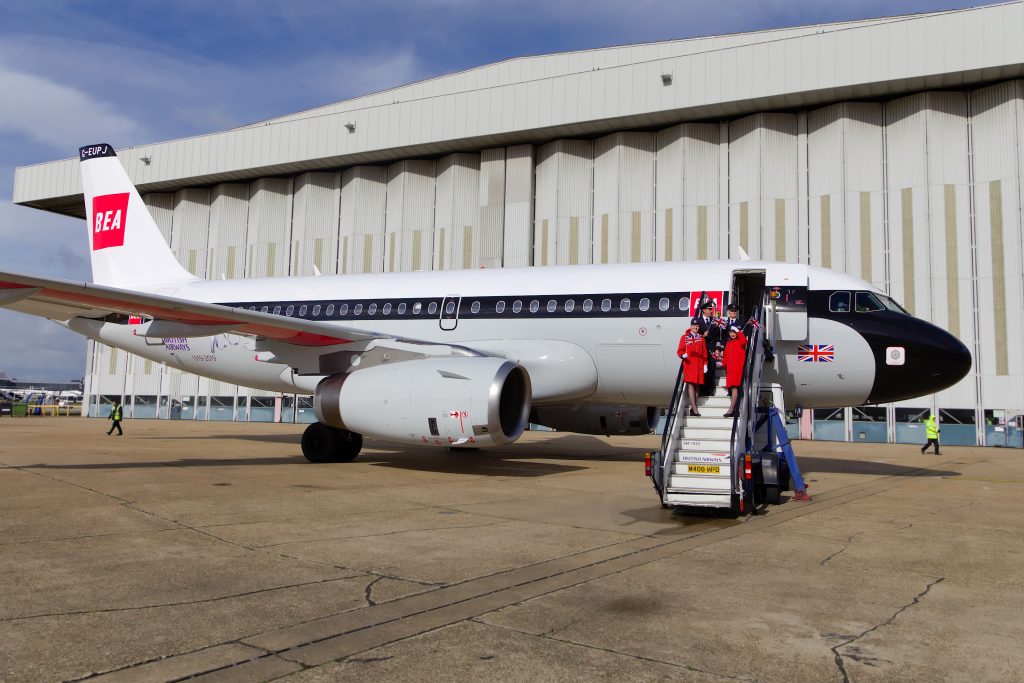 Alex Cruz, British Airways' Chairman and CEO, said: "It was another really special day as we welcomed our BEA liveried A319 in to Heathrow this morning, which forms part of our centenary heritage fleet. Yet again there were huge crowds lining the perimeter fence to see the aircraft coming in, which shows just how excited people are about these designs. We've been overwhelmed with positive feedback from customers and colleagues."
Next to arrive with be another 747, this time with a British Airways Landor livery. And one final design will be revealed later this month as the airline celebrates its past while looking to the future, though it is rumoured to be the Negus design
New York from £1022 on oneworld or Star Alliance
Today's fare offers a range of airlines to pick from as a fare war appears to have broken out between Milan Malpensa and New York. You can fly direct between Milan and New York for under £1100 on both United or American Airlines. If you want to rack up the tier points then indirect routes via Heathrow are also available. This would give you 360 tier points return for BA.
Oneworld fare rules:
Must be booked by end of today 5 March
advance purchase 30 days
minimum stay a Saturday night or 3 days
non-refundable and non-changeable
Travel dates

From Italy –
permitted 3 Jan through 30 Jun or  1 Nov through 20dec
for each transatlantic sector.
To Italy –
permitted 24 Dec through 14 May or 20 Aug through 18 Dec for each transatlantic sector.
The fare is cheapest when booked through American Airlines. 
Star Alliance fare rules:
Must be booked by end of today 5 March
Travel dates

From Italy –
Permitted 8 Feb 19 through 30 Jun 19 or 1 Nov 19 through
20 Dec 19 for each transatlantic sector.
To Italy –
Permitted 8 Feb 19 through 14 May 19 or 20 Aug 19 through
18 Dec 19 for each transatlantic sector.

Reservations required 28 days in advance
Minimum stay a Saturday night or 3 days
You can book through United for the cheapest fare.
20% off lounge access
No 1 lounges are offering 20% off their range of lounges including The House, Clubrooms, No1 Lounges and My Lounge until 10th March. You read reviews of some of their lounges here.
Use the code FEB20, before 10th March to use the offer on visits any time before the end of June.
You can book here.