Etihad sale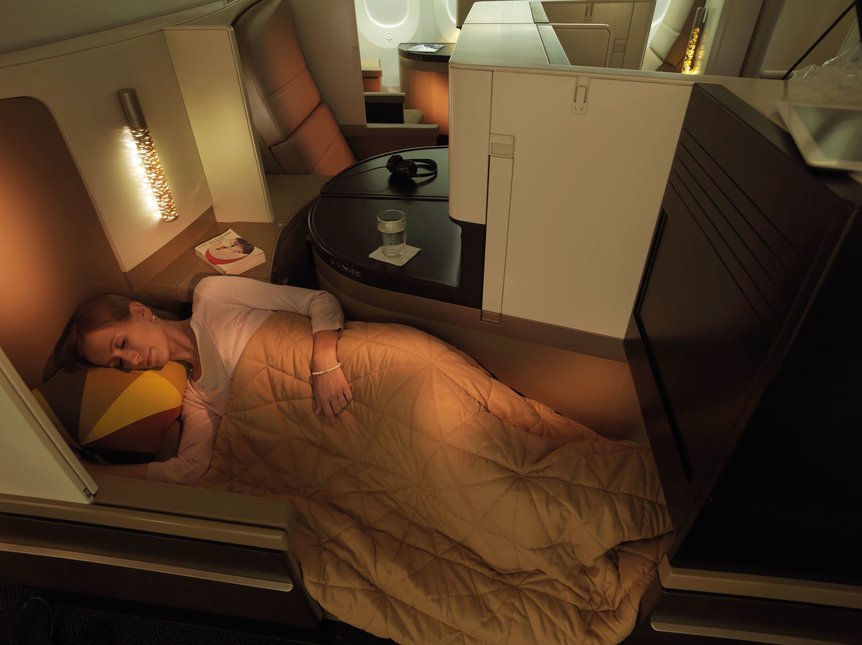 Despite recent cutbacks, Etihad still have a good business class product, particularly on the A380. They have another sale on now which is not quite as good as the Valentine's day companion sale, but the fares are valid for one person.
Sale prices from London start from:
Abu Dhabi £1579
Hong Kong £1799
Kuala Lumpur £1799
Seoul £1799
Singapore £1799
Tokyo £1799
Manchester departures are also available. It is also worth looking at the package holidays as some of these are good value. For example business class flights to Abu Dhabi and 3 nights in a 5* hotel based on two sharing is £1779.
The rules of the offer are:
Book by 9 March 2019
Travel by 10 December 2019
You can find the sale page here.
KLM and Air France sales
Whilst you can't collect Avios with Air France, with the looming purchase of a stake in Virgin by Air France/KLM you should soon be able to use Flying Blue miles on Virgin Atlantic as well as all the Sky Team airlines. The sale ends today 4 March so if you are interested you will need to act quickly.
Air France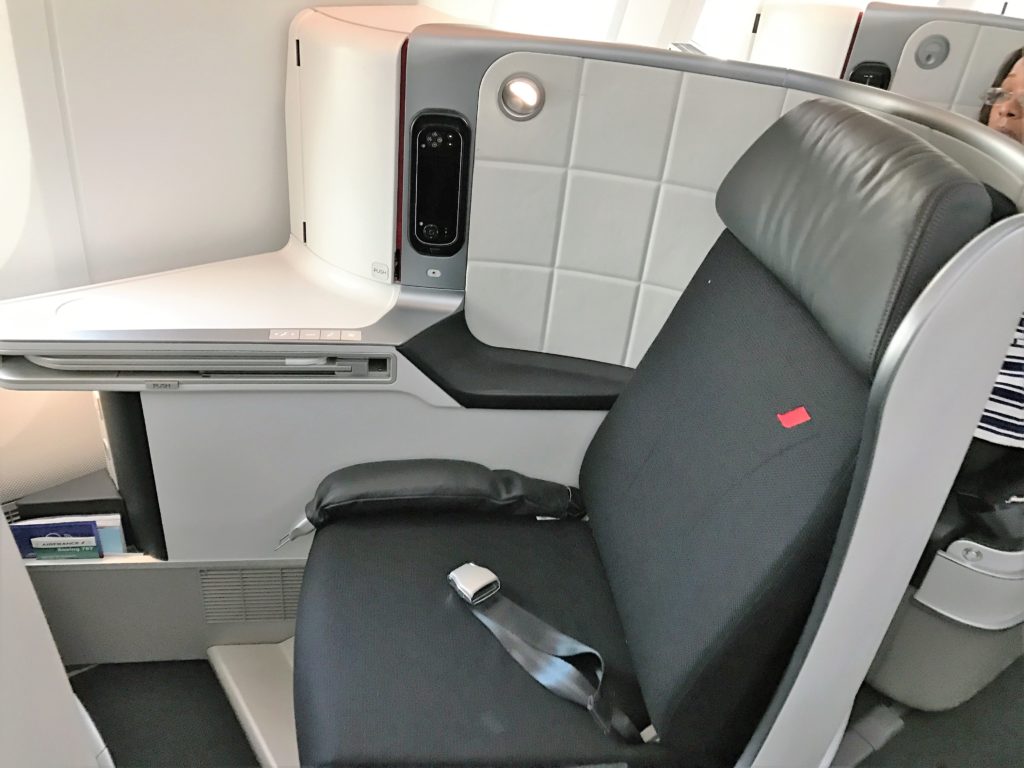 For Air France long-haul business class you need to be a bit wary of which seats you get. Air France's old seats are angled lie flat with 2-2-2 or 2-3-2 configuration (B777). Most of their B777s now have the new seats and some of the A330s too. They do also have B787s that all have the new seats. You can tell which seats an aircraft has by the configuration. The new seats have a 1-2-1 configuration. You can view the seat map as part of the booking process on the Air France website.
The new seats are similar to the B787 seats that I reviewed here. They are the reverse herringbone style seats at nearly 2m long. Some reports suggest they are a bit narrow but I didn't notice that on the B787. You can read my Air France B787 review here. You get all the usual business class amenities in long haul even on the older aircraft, noise cancelling headphones, power sockets, Clarins amenity kit, on-demand entertainment etc. There is an XXL feather down pillow and a soft duvet too. You can also order your meal in advance from Asian cuisine to fresh seafood with their "A la Carte" meals.
KLM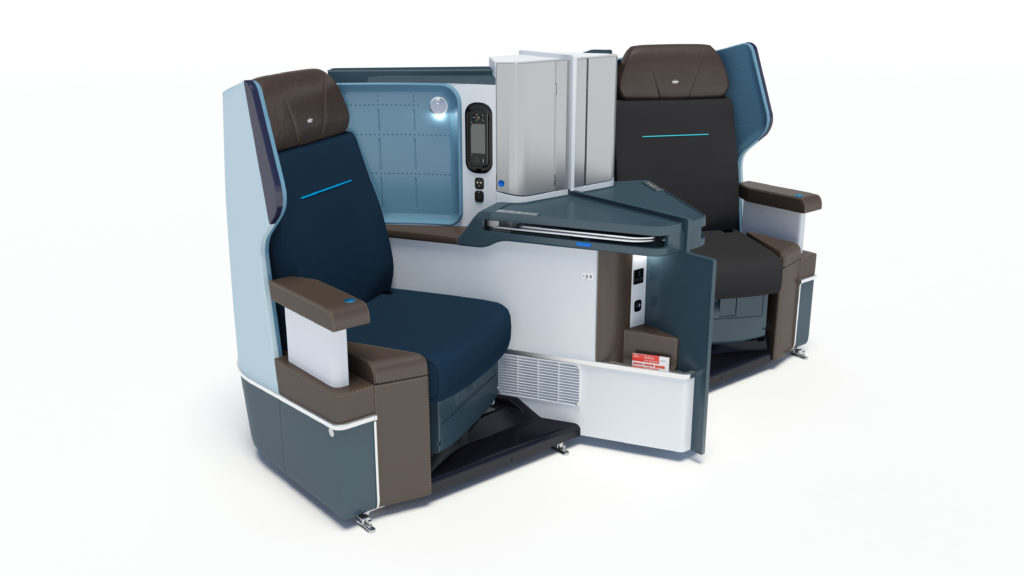 KLM also have varying seats but are rapidly replacing them with more modern versions. The best offering is currently the B787 with the reverse herringbone seats. Next, are the B747s that have been fitted with the new seats which do have some single window seats and finally will be the A330 in a 2-2-2 configuration.
The sale is a bit lacklustre with many of the prices being a bit high and not as many destinations as usual.
The best deals start from:
Ho Chi Minh City from £1,579
Rio de Janeiro £1,499
Quito £1,699
Bangkok £1,659
Bogota £1,419
The KLM sale page is here and the  Air France sale page is here.
BA transfer hotel points bonus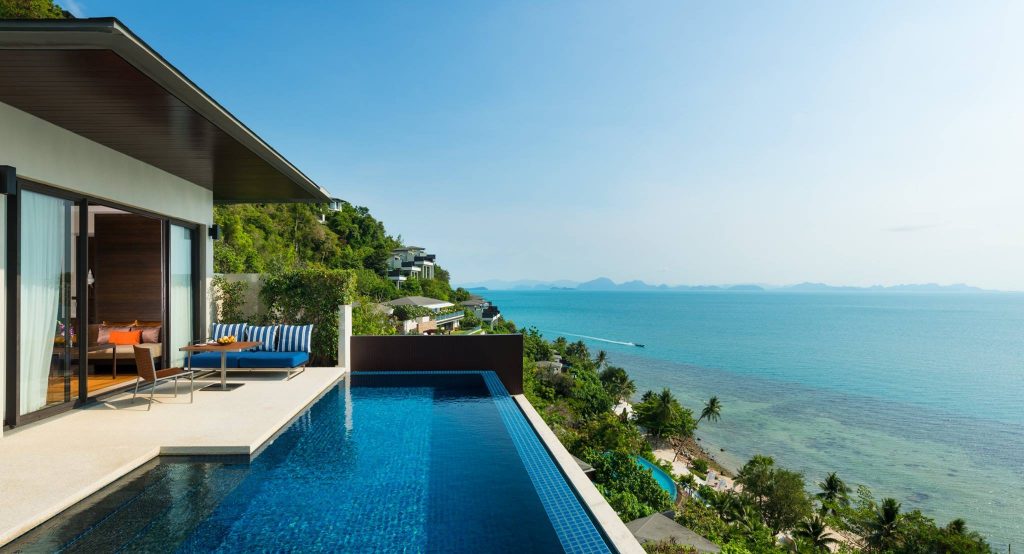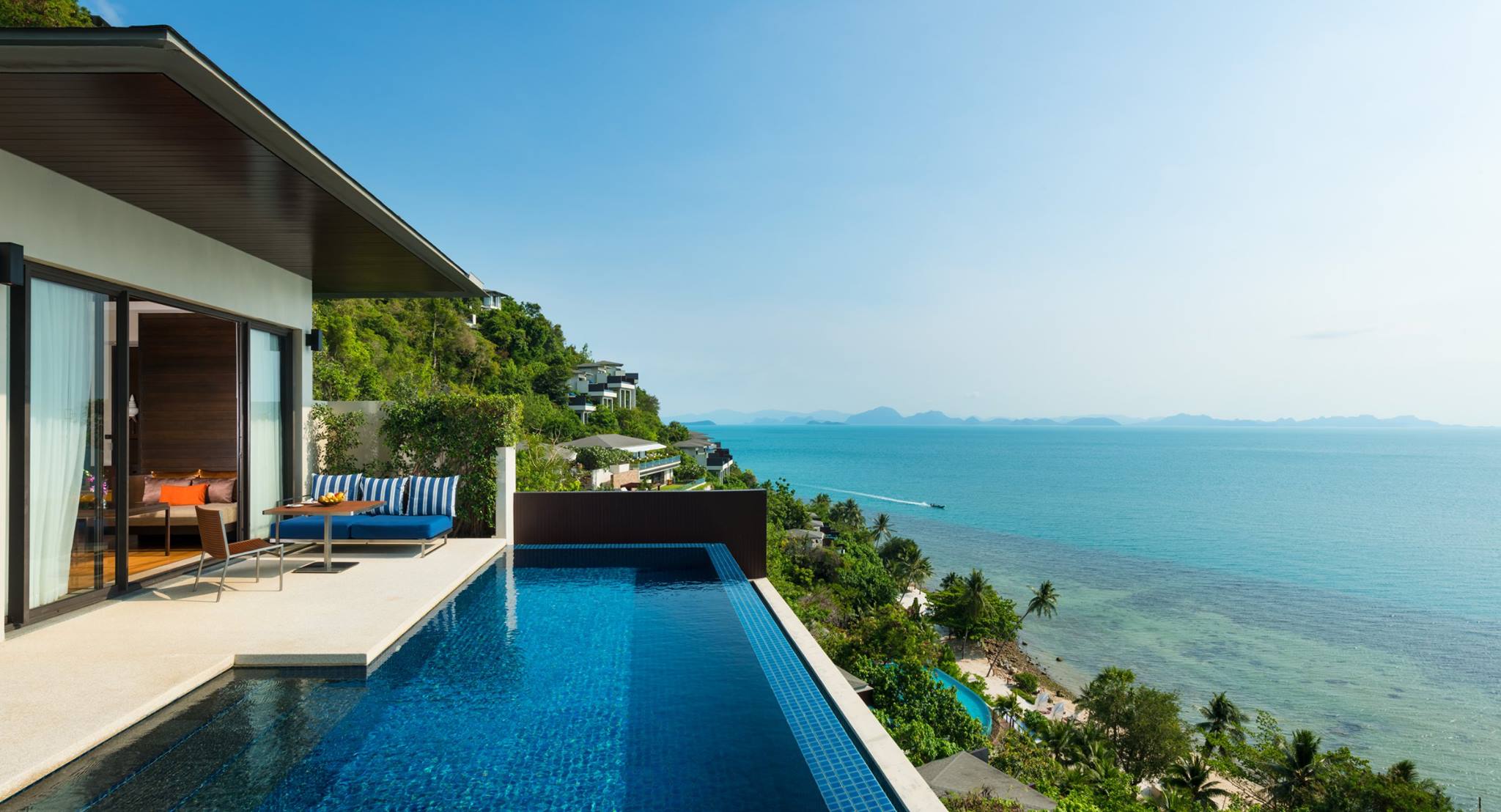 For a limited time, you can convert your hotel loyalty points into Avios between 1 March 2019 and 31 March 2019 and collect 30% bonus Avios. The usual minimum transfer amounts apply. I would not normally recommend it as a particularly efficient way to use hotel points. However, if you have some hotel points in a scheme that you are never likely to get enough for a full stay, then it is a different story. I often end up with small amounts in Hyatt as I rarely stay there and this would be a good way to turn them into something more useful.
It is worth looking at what the other transfer options are first unless you desperately need the Avios though. Often schemes will do gift vouchers for small amounts that can work out better value.
Participating loyalty programmes are:
Marriott – Marriott Bonvoy™
Hilton – Hilton Honors
IHG – IHG® Rewards Club
Hyatt – World of Hyatt
Radisson Hotel Group – Radisson Rewards®
Shangri-La – Golden Circle
You can find the BA special offer page here.
BA's retro liveries – next one announced & BEA due to arrive today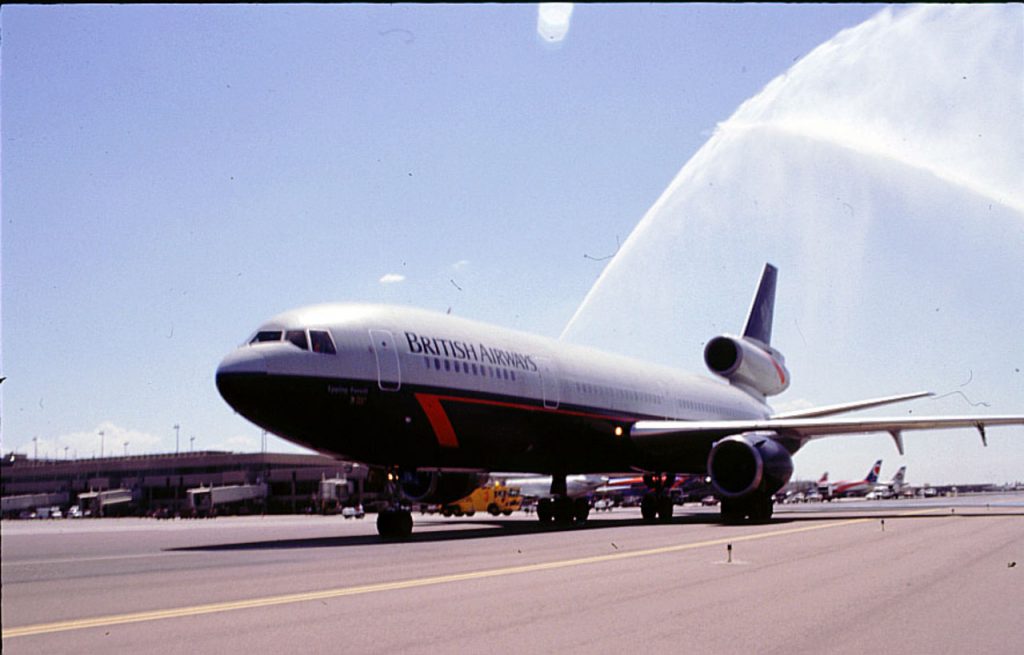 This morning I will be attending the arrival of BA's second delivery of an aircraft with a retro livery – a British European Airways (BEA) livery A319. Follow along on TLFL social media as we watch the aircraft land and see it up close in the hangar. I expect the aircraft to land at around 0930-1000 but we will update on social media as we know more. We also hope to stream the landing live on our Youtube channel.
BA have now announced the third design in its series of heritage liveries to mark the airline's centenary – a Boeing 747 painted in the iconic Landor design. This is the one I am most looking forward to as it brings back fond memories of when I first started flying with British Airways regularly.
The Boeing 747-400, registration G-BNLY, entered the IAC paint bay at Dublin Airport earlier this week where it will be repainted with the Landor livery, which adorned the British Airways fleet from 1984-1997. Design features include the British Airways coat of arms with the motto To Fly. To Serve. on the tail fin, with a stylised section of the Union Flag. It will also be re-named 'City of Swansea', the name the aircraft had when it originally sported the Landor livery. The livery also features the airlines' centenary logo, which is proudly displayed on all the centenary heritage liveried aircraft.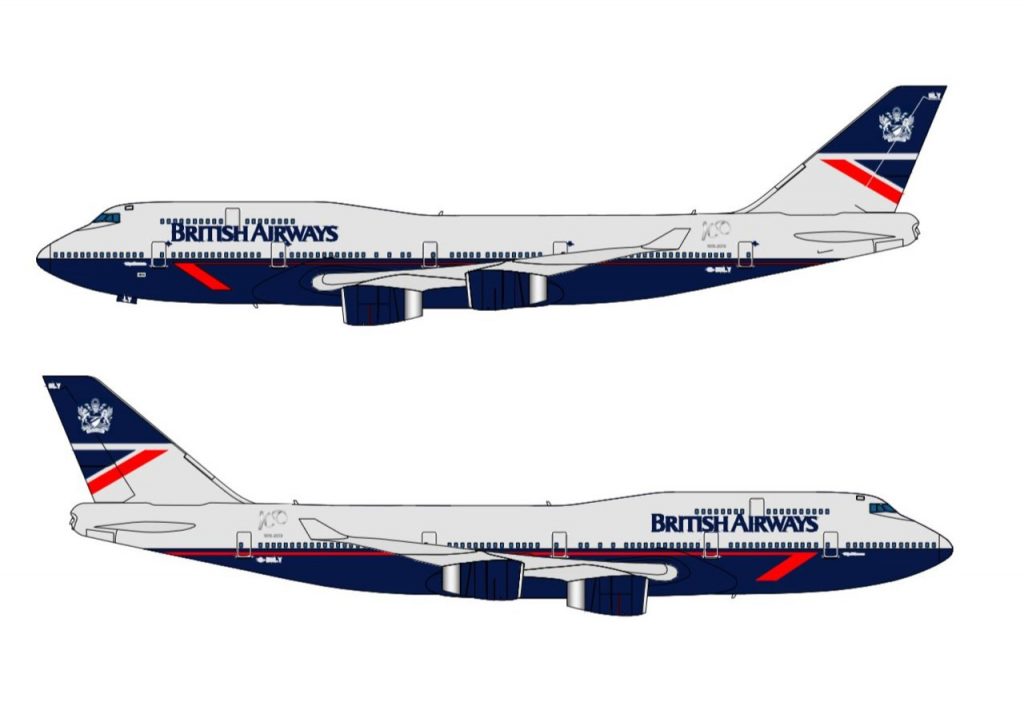 It will return to Heathrow today and enter service later in the month flying to long-haul destinations served by the Boeing 747, with the design remaining on the aircraft until it retires in 2023. The aircraft can be followed using tracking website Flightradar24, which will feature a special image of the livery. So where else will it fly? The only way of seeing where it will be flying, is on their official twitter page So where else will it fly? The only way of seeing where it will be flying, is on their official twitter page @baretrojets
Alex Cruz, British Airways' Chairman and CEO, said: "Today's announcement follows the exciting arrival of our BOAC 747 aircraft and the upcoming unveiling of an A319 in BEA colours. The passion and pride we've seen for our heritage liveries so far, from both customers and colleagues, has been both phenomenal and humbling. We're really thrilled to announce Landor as the latest iconic scheme to join the fleet as part of our centenary celebrations and we're sure this excitement will be reflected around the world."
The Landor, BEA and BOAC heritage liveries are part of a special series to mark British Airways' centenary, as the airline celebrates its past while looking to the future. One final replica design (rumoured to Negus livery) will be revealed in due course, while all new aircraft entering the fleet, including the A350, will continue to receive today's Chatham Dockyard design.
Which design are you hoping you get to fly on? Let us know in the comments below or on social media.