Business class to Dubai from £1097
Today's deal is with Oman Air who I rate highly. It starts in Milan Malpensa and goes to Dubai. I did a similar trip from Paris last year and found Oman Air on board almost as impressive as Qatar. You can read my review here.
All seats have aisle access and the onboard service was almost at First class levels at times. The only problem is that they are not part of an alliance so crediting miles for flights is not overly useful if you won't fly them again. You can credit to Etihad but other than that it's just their own miles program.
The rules of the fare are:
Book by: 30 May 2019
Travel: by 31 January 2020
Minimum stay: 3 nights
Maximum stay: 3 months
Transfers: unlimited
Stopovers: 2 permitted
Refundable: for a fee
Changeable: for a fee
You can book direct with Oman Air here or find the cheapest online travel agent price with Skyscanner.
British Airways spas rejuvenated
As we were in the Concorde Room last week on our way to Hong Kong we heard that the spa was about to undergo a transformation the next day. BA have now officially announced this. We will be passing through again next week so I will hopefully be able to bring you some real pictures and a review then.
British Airways Travel Spas have undergone a make-over this May with a new look and treatment menu.
Celebrity interior designer Kelly Hoppen MBE, has partnered with British Airways and ELEMIS to refresh the Heathrow Travel Spas with her trademark style. All new soft furnishings including curtains, rugs, cushions and throws have been handpicked by Kelly.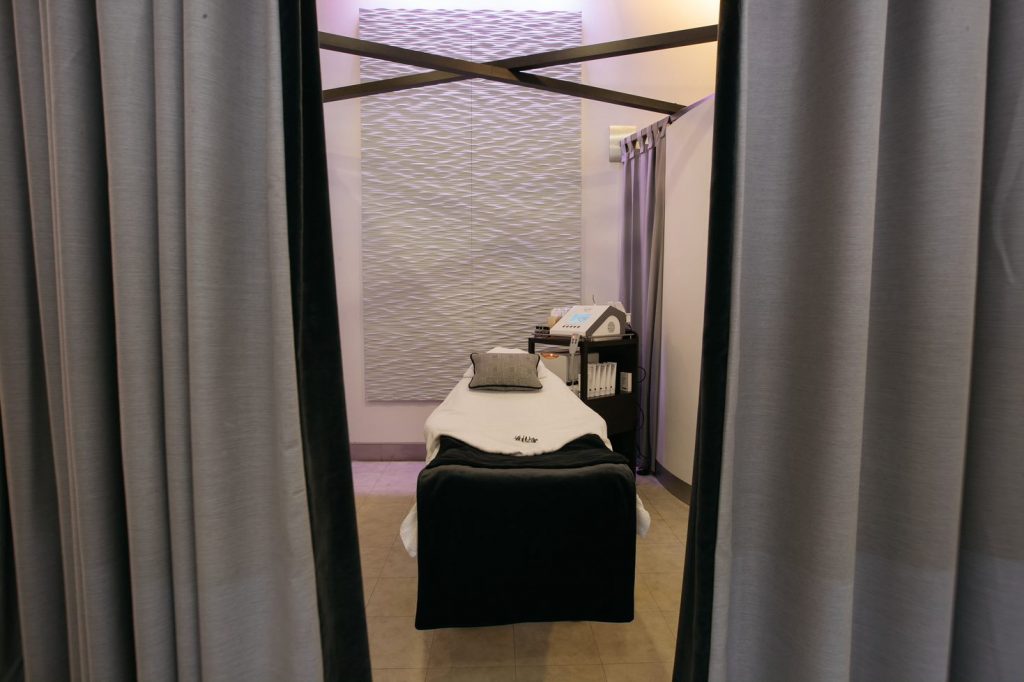 The ELEMIS spas have launched a new treatment menu which you can see here. As before, you get a complimentary 15-minute treatment when travelling in business or first long haul or for Gold card holders travelling long haul. The new list includes a muscle ease back massage and deep scalp massage, as well as ELEMIS BIOTEC add-ons. The new treatment menu focuses on luxury skin and body care with personalised treatments for sleep, relaxation and mindfulness, while new state-of-the-art equipment has been installed in the spas to enhance the experience. Treatments include:
Hand & Arm Massage
Restore overworked hands and arms with this treatment to soothe, hydrate and boost circulation.
Intelligent Massage Chair
Sit back and relax with a multi-dimensional massage, customised to your needs to leave you deeply restored.
Eye Massage Treatment
OSIM uGalaxy—the world's 1st eye massager with mood light, is used to help relieve headaches, insomnia, eyebags and travel-related eye fatigue.
Leg & Foot Restore (Exclusive to First Class)
Instantly revitalise tired legs and aching feet, boosting circulation to leave them feeling refreshed.
There are also add ons which cost £10 each and you can choose from a range of body or facial add-ons.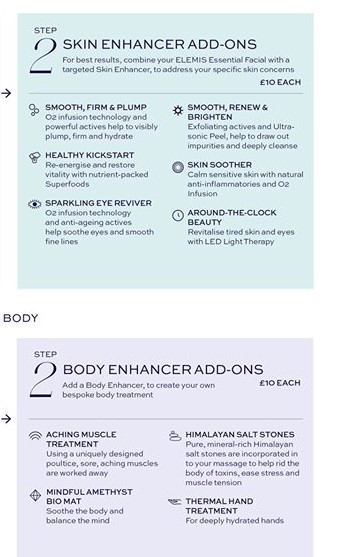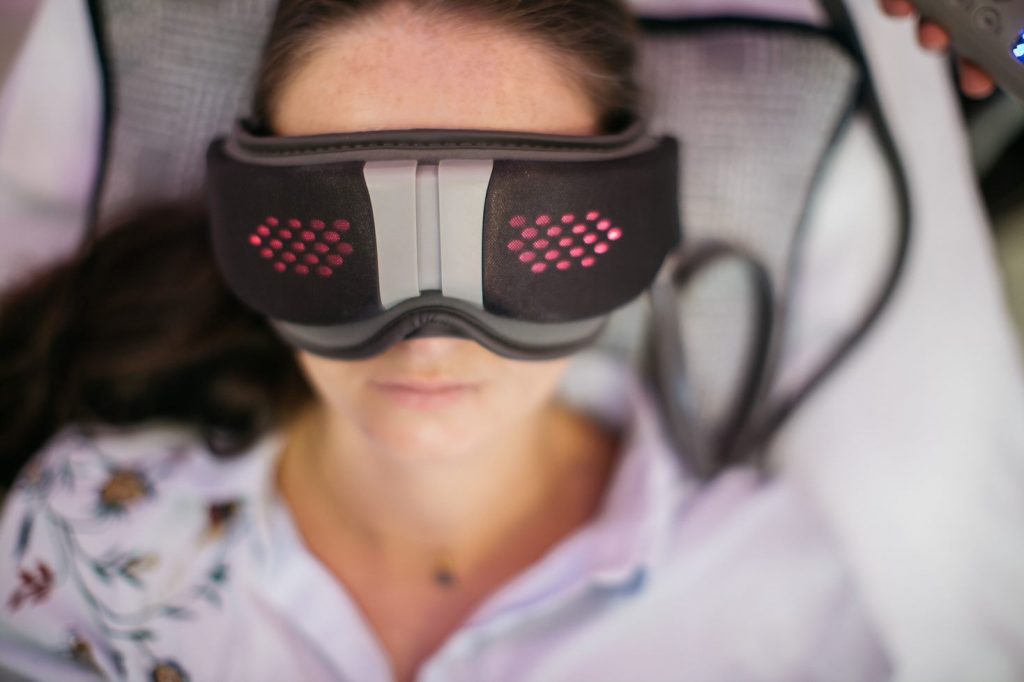 BA spas are located at:
London Heathrow Terminal 5 (5A South, 5B and Arrivals lounges)
London Heathrow Terminal 3
New York JFK Terminal 7
The Heathrow spas have been redone already but JFK won't be done until later in the year.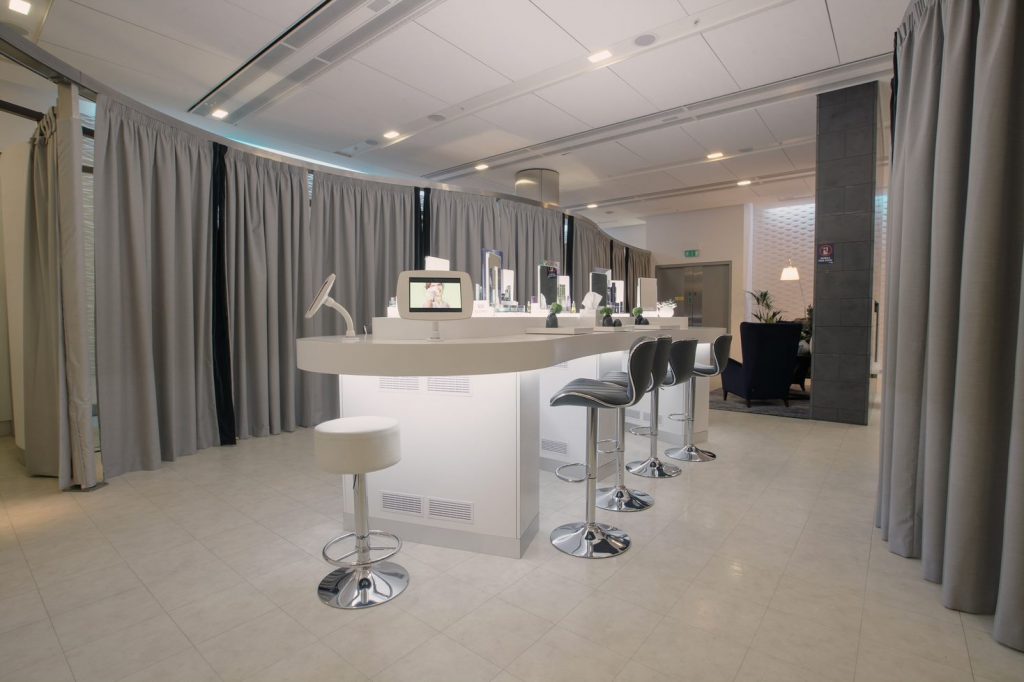 Kelly Hoppen MBE said: "As someone who has worked in hospitality design for many years now, I want travel to be an experience from start to finish, and I am thrilled to have worked with British Airways and ELEMIS to redesign their Travel Spa at Heathrow airport. For me, a spa should be a sanctuary, and it was important to create a calming space where you can completely step away from the rush of the airport activity, and truly unwind before boarding your flight."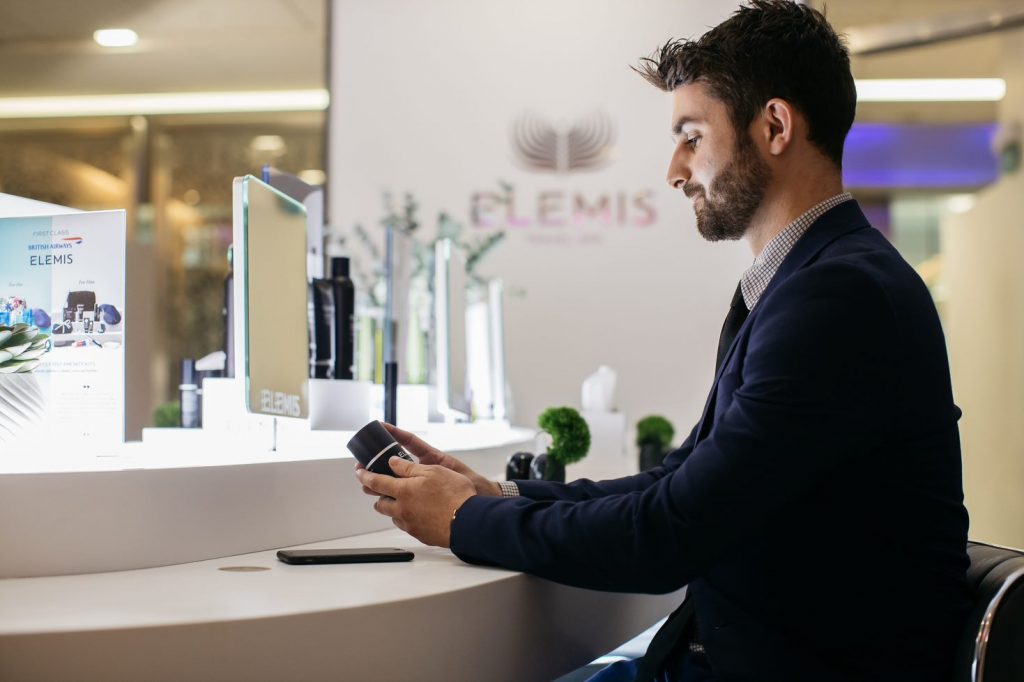 The most important point will be how easy it is to get a spa treatment. When travelling in First you can pre-book through YouFirst up to 28 days beforehand. I find if you don't do it as soon as the booking window opens there is often nothing left. You can still request it on the day and Roving Reporter managed to get one on this trip even though we weren't at the airport that early. The T5 B gates lounge is usually an easier option to get an appointment.
Accor hotels super sale – up to 30% & free breakfast + cashback
Accor hotels represent a good range of luxury hotels such as Sofitel, Pullman, Fairmont and Raffles. Their latest sale combined with cashback represents some serious savings. The catch is that to get the free breakfast you need to join their loyalty program LeClub Accor but it is free to join during booking.
The sale dates are:
14th May to 24th May 2019, for Le Club AccorHotels & Business Plus members
17th May to 24th May 2019 for general public (without free breakfast)
The stay dates are 12th July 2019 to 1st September 2019, at participating hotels. Except for hotels in Asia and Pacific which are valid for stays from 12th July 2019 to 11th July 2020
The 30% discount is based on the flexible unrestricted rate but as usual, these rates are non-changeable, non-refundable and must be prepaid at the time of booking.
Quidco also offer cash back of up to 15% off Accor hotels depending on the brand and it can be combined with the sale prices. It is free to join Quidco here.
The Accor sale page is here.