Passport office strike for five weeks
As if waiting ten weeks for a passport was not enough, the passport office has decided to go on strike for what has to be one of the most ridiculously long periods of time I have ever heard of.
Members of the PCS union working across England, Scotland, and Wales will take part in the action from 3 April to 5 May. So if you need a passport for the summer, you'd better put your application in ASAP. Personally, I would be paying for the fastest turnaround possible to ensure it gets done before the strike. I can see application times rising to well over 4 months with the strike or even longer.
What we don't know is how this will effect things like emergency passports and appointments at the offices. Either way, it is bad news for travellers. The current waiting times for a first adult passports is around 18 days while renewals are just over two weeks.
A Home Office spokesperson said: "We are working to manage the impact of strike action whilst ensuring we can continue to deliver vital services to the public, with comprehensive contingency plans in place."
Those working in Belfast will strike from 7 April to 5 May.
There are two ways to get a passport more quickly in the next few weeks, so act quickly if you need one.
A one-week Fast Track service for renewing a passport, replacing a lost or stolen one or applying for a child passport. It costs £155 for an adult passport and £126 for a child passport. You will need to get an application form from a Post Office and book an appointment online.
An Online Premium service for renewing a passport, at a cost of £193.50. The earliest you can get an appointment (where you will receive your new passport) is two days after applying online.
10% off Iberia gift cards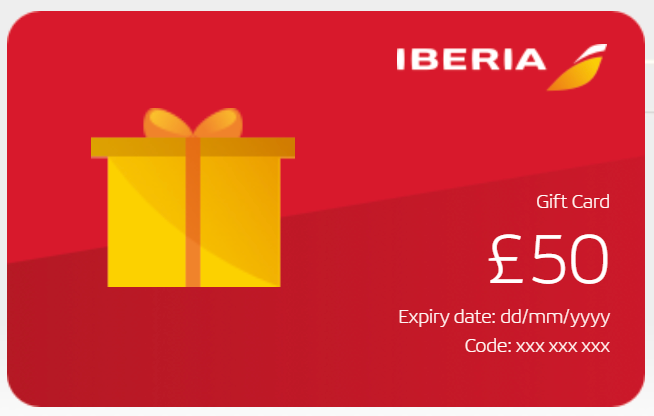 If you are planning on buying any Iberia flights in the near future, it is worth looking at the offer for buying gits cards. The offer is available in various countries including the UK, if you want to pay in pounds.
The offer is available from today until 22 March. You can use the card up to 1 year from the date of purchase on flights operated by Iberia, Iberia Express and Air Nostrum.
You can find the offer page here at Iberia UK
ALL Accor scheme set to change
For many years the Ibis Business paid card was a great way to get Gold status in Accor. That is all changing now with the creation of ALL PLUS ibis and ALL PLUS Voyageur which will replace it. The change will happen on 22 March so there is still a small window to get Ibis Business now for a fee of £90 for one year. You can sign up here.
ALL PLUS will provide frequent business & leisure travellers with a 20% discount across 10 Luxury & Premium hotel brands and 15% discount in 9 Midscale & Economy brands.
Luxury (3) : Sofitel, SO/, Sofitel LEGEND
Premium (7) : MGallery, 21C Museums Hotels, Mondrian, Pullman, Mövenpick, Grand Mercure, The Sebel
Midscale (4) : Novotel, Mercure, Adagio, Tribe
Economy (5) : ibis Styles, ibis, Adagio Access, greet, ibis budget
ALL PLUS includes booking priority unlocking a room up to 2 days prior to arrival, even if the hotel is fully booked. Unfortunately, all PLUS will now only give you a minimum of Silver status for the PLUS Ibis. It does this by crediting you 10 nights, leaving another 20 nights to get Gold status. For the PLUS Voyager card, it will give you 20 nights credits, which is still only silver. You can buy both cards to get Gold but this seems a very expensive cost for the limited benefits over silver (upgrades).
ALL PLUS Voyageur also gives a discount of 15% or 20% to your dining expenses when these are booked in conjunction with your room.
Although it has not been officially announced, it looks like the price will be £90 for the PLUS Ibis card and £170 for the PLUS Voyageur card.
Since you can often get a 20% discount in Accor's sales, and the lack of benefits of silver status, I'm not convinced this is a great deal unless you want to do a longer stay at an expensive property. Silver gives you a free welcome drink (usually a voucher for a drink in the bar of wine or beer), and late check-out, subject to availability. The brand state that ALL PLUS pays for itself starting from six nights a year in average. I'm not convinced by that figure when you think you could get many hotels for that amount of discount in a sale.
You can find out more here about the PLUS Ibis and more here about PLUS Voyager