Booking.com new flash deals
Booking.com is one of the travel sites I normally look at when researching non-chain prices. Quite often they have better deals than other sites and most deals have a cancellable option which is handy. This week they are launching a new promotion that provides travellers with a discount of at least 30%. These flash deals will happen regularly but only for 36 hours at a time and will only be off certain properties.
You can book for stays up to August 2022 and the first promotion launches this week on Friday 13th – hopefully, it will be lucky for some! That's the official launch date but the page should be visible from 9pm tomorrow, Thursday 12th. Discounts are applied to the original price of a room, before taxes and charges. The discounted prices offered as Flash Deals can't be combined with other discounts.
You can find the Booking.com Flashdeals here from Thursday at 9pm.
IHG new luxury brand
IHG announced at its results meeting that they will be launching a new luxury brand. Currently, they have several luxury brands such as Six Senses, InterContinental, Hotel Indigo, Regent and Kimpton.
Keith Barr, Chief Executive Officer, IHG Hotels & Resorts, said:
We're also excited to announce that we'll soon be launching a new Luxury & Lifestyle collection brand to provide further choice for guests and owners. Over the last four years we've added five new brands to create a portfolio of 16, each targeting a specific segment and enhancing our market reach. The addition of a collection brand will provide high quality independent hotels access to the many benefits of IHG's system, whilst retaining a property's distinctive identity. There are currently around 1.5 million independently run rooms in the market segments we are targeting, and we expect the collection to attract more than 100 hotels within 10 years.
The brand said that they planned to launch a new collection brand "in the coming weeks", so hopefully we will get more details soon. The new collection brand will complement their existing Luxury & Lifestyle brands consisting of the more recently acquired Six Senses, Regent, and Kimpton brands, along with InterContinental and Hotel Indigo that have been around for a while. The new luxury hotels are expected to be independent hotels marketed under the IHG umbrella in a similar way to the other big brands such as Hilton's Curio or Autpgraph by Marriott.
New luxury hotel deals
Here is a round-up of the latest deals:
St Pancras Renaissance – ends soon
This is a fantastic historic hotel that is currently doing some good deals but the offer from Voyage Prive is good value if you use all the benefits at £152 per person a night as it includes a complimentary St. Pancras Afternoon Tea served with one glass of champagne per person. The afternoon for two is worth £76 bringing the cost of the room effectively to £228 plus booking fee which is a great deal with the late checkout as well. The hotel has a lovely spa pool and thermal area as well as some stunning public areas. You can read my review here.
If you are a member of Marriott Bonvoy, the downside is that you wouldn't get your perks or points. But it is a good price with all the perks so you may decide it's worth it. The cheapest I can see it at the moment on other sites is around £250 a night for mid week anf closer to £300 at weekends.
The offers includes a Deluxe Queen/Twin Guestroom, a one hour guided walking tour of the area, access to the spa facilities and late check out until 6pm.
Voyage Prive is a travel club like Secret Escapes that is free to join. You usually have to pay a booking fee on deals if £5-10.
You can sign up and find out more about the offer here.
Don Carlos 5* hotel in Spain from £186 per night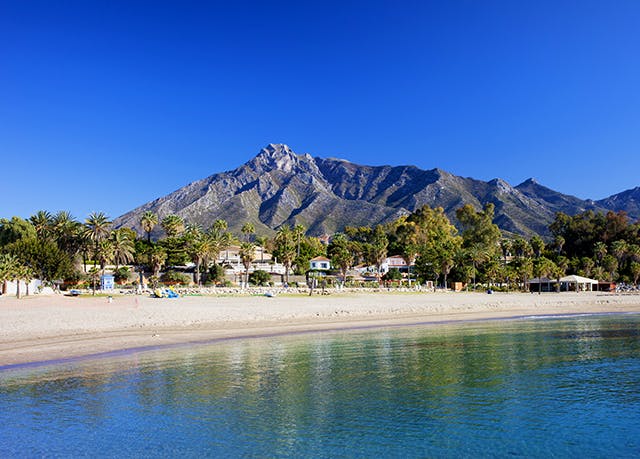 The Don Carlos hotel has been around a long time and I used to go as a teenager to their swanky beach club and think it was the epitome of luxury! The hotel is situated on a secluded beach around 30 minutes from Malaga airport and around 15 minutes from Marbella. It has a fantastic spa and with the weather on the Costa del Sol still being warm until October, it would be great for a late summer break.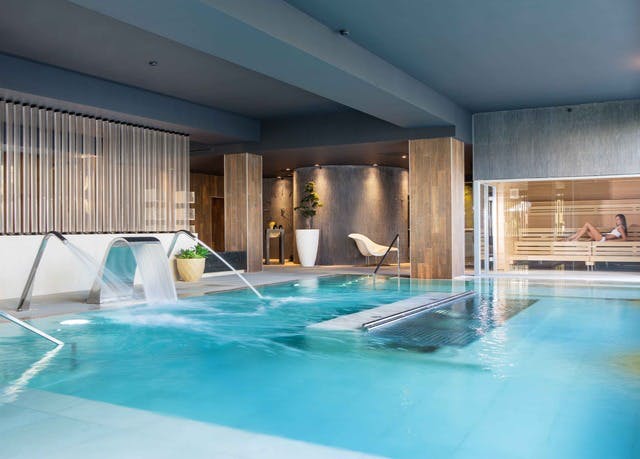 The prices start at £186 per night and includes:
From
£
186
per room per night
Accommodation in a Deluxe Lateral Seaview room
Breakfast included
One Oasis spa circuit access
Check-in is at 2pm and check-out at 12pm
Late check-out 2pm (subject to availability)
FREE cancellation up to 8 days before check-in date
The cheapest I have managed to find it so far is around £224 in September for a basic room without the extras. With this deal you can also upgrade to a Premium sea view room from £203 per night. The hotel is scored 4.5/5 on TripAdvisor.
The deal is from Secret Escapes which just requires a free sign-up to access the deal. You can find more information here.
LXR Biltmore Mayfair by Hilton – 20% off
As well as 20% off the best available rate you get these amenities and you can still earn your Hilton points. The Biltmore for me is the best Hilton luxury hotel in London, but it does usually have a hefty price tag to match. You can read my review of the Biltmore here.
To get the deal you need to book through a specialist luxury Select agent such as Debonair, our partners.
100 USD Food & Beverage credit
Complimentary full breakfast for two daily
Early check-in and late check-out upon availability
Property will offer upgrade at time of booking – subject to availability
Wi-Fi is already included in Resort fee (for properties with a resort fee only
Booking Period – 6/9/2021 – 12/31/2021
Travel Period – Until December 31, 2021
24h cancelation/amendments policy
You can request a quote or book with our partners Debonair here.