EU countries to allow low risk travellers
The EU will open up to unvaccinated travellers from countries with a rate of Covid infection below 75 cases per 100,000. Although some countries have forged ahead with their own policies, the EU guidance is likely to encourage more to follow. There will be a "safe list" of countries that will be published later this week.
The rate of Covid in the UK is currently only 22 to 100,000, although whether the Indian variant may influence the decision remains to be seen.
The EU has also recommended non-essential travel should be allowed from outside the EU for people who have been fully vaccinated. The commission has previously said that those vaccinated should be allowed entry without testing but the details of what was decided will not be published until later this week.
Jet Blue Mint on sale from £990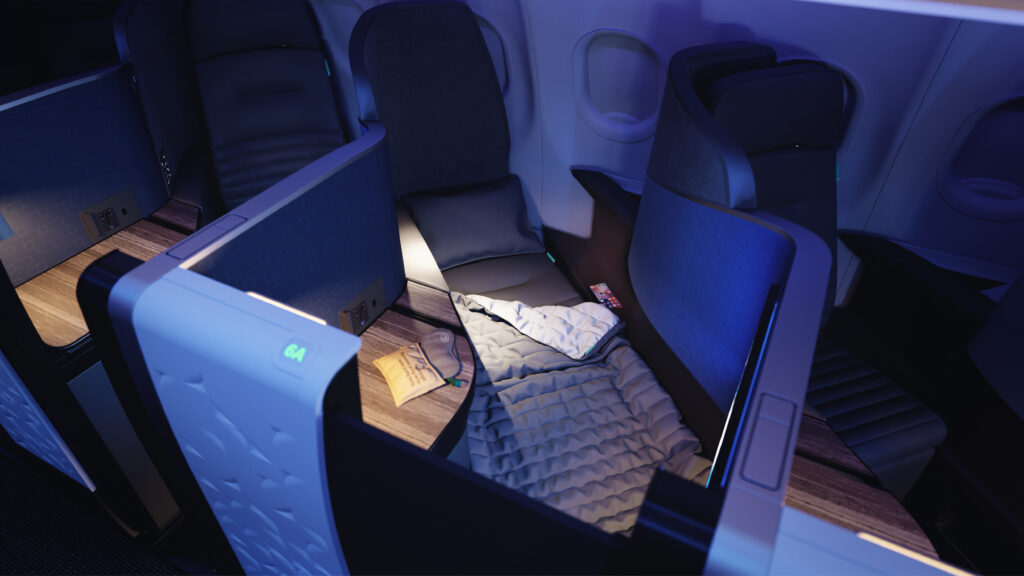 Today JetBlue announced it will make its highly anticipated entrance into the transatlantic market with nonstop service between New York's John F. Kennedy Airport (JFK) and London Heathrow Airport (LHR) starting 11 August 2021. It will further enhance its U.S. and U.K. schedules with nonstop service between New York-JFK and London Gatwick Airport (LGW) starting 29 September 2021. The London service from Boston will start in Summer 2022.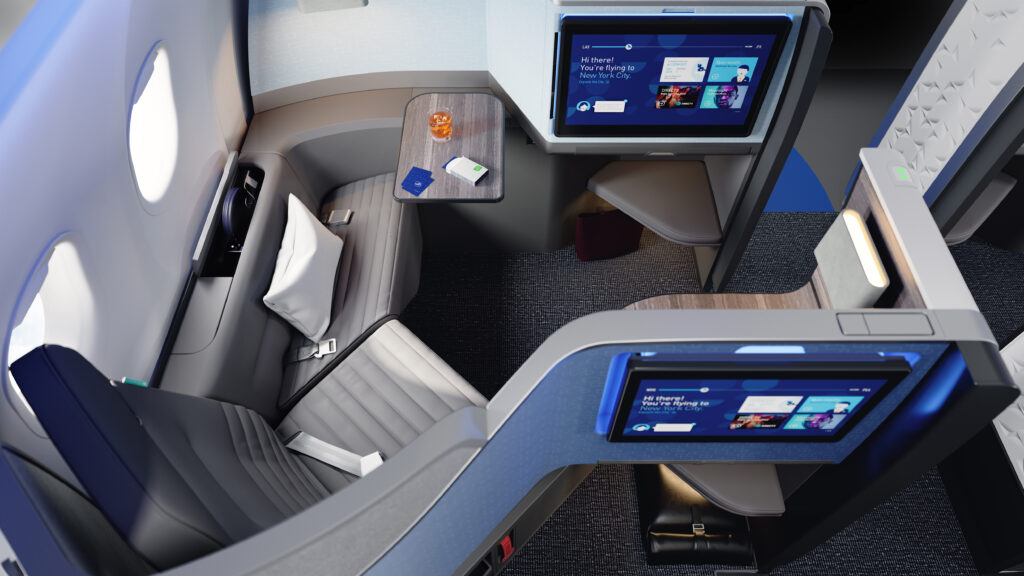 The pandemic has opened doors to London's two busiest airports, and we look forward to bringing customers low fares and great service at both Heathrow and Gatwick," said Robin Hayes, chief executive officer, JetBlue.

"JFK-LHR, the single largest international air travel market from the US, has long suffered from outrageously high fares for far too long, especially in premium cabins. We're ready to change that with a price point and experience that will impress even the most discerning transatlantic flyers. We've always said that JetBlue would serve multiple London airports, and we're pleased to have secured a path at Heathrow and for long-term growth at Gatwick, which offers speed, low costs, and convenient accessibility into Central London."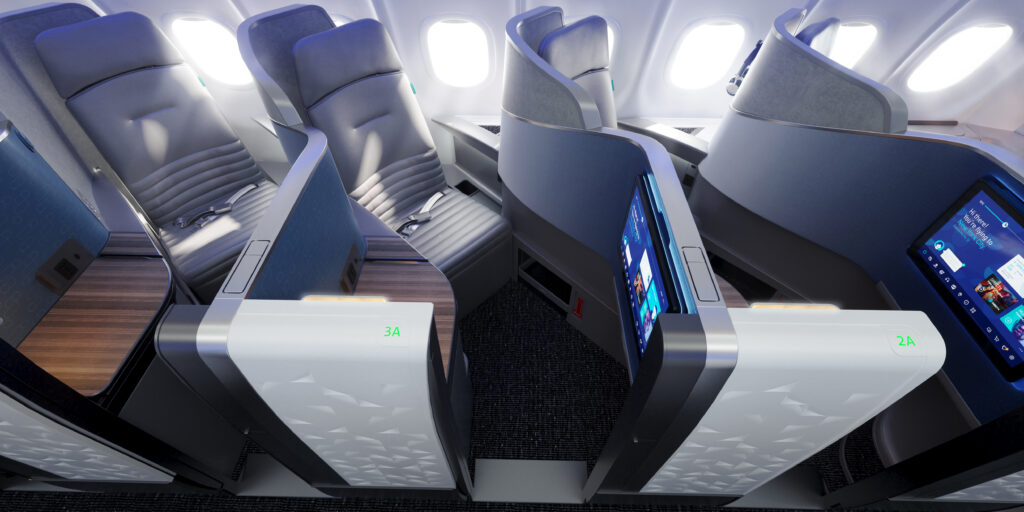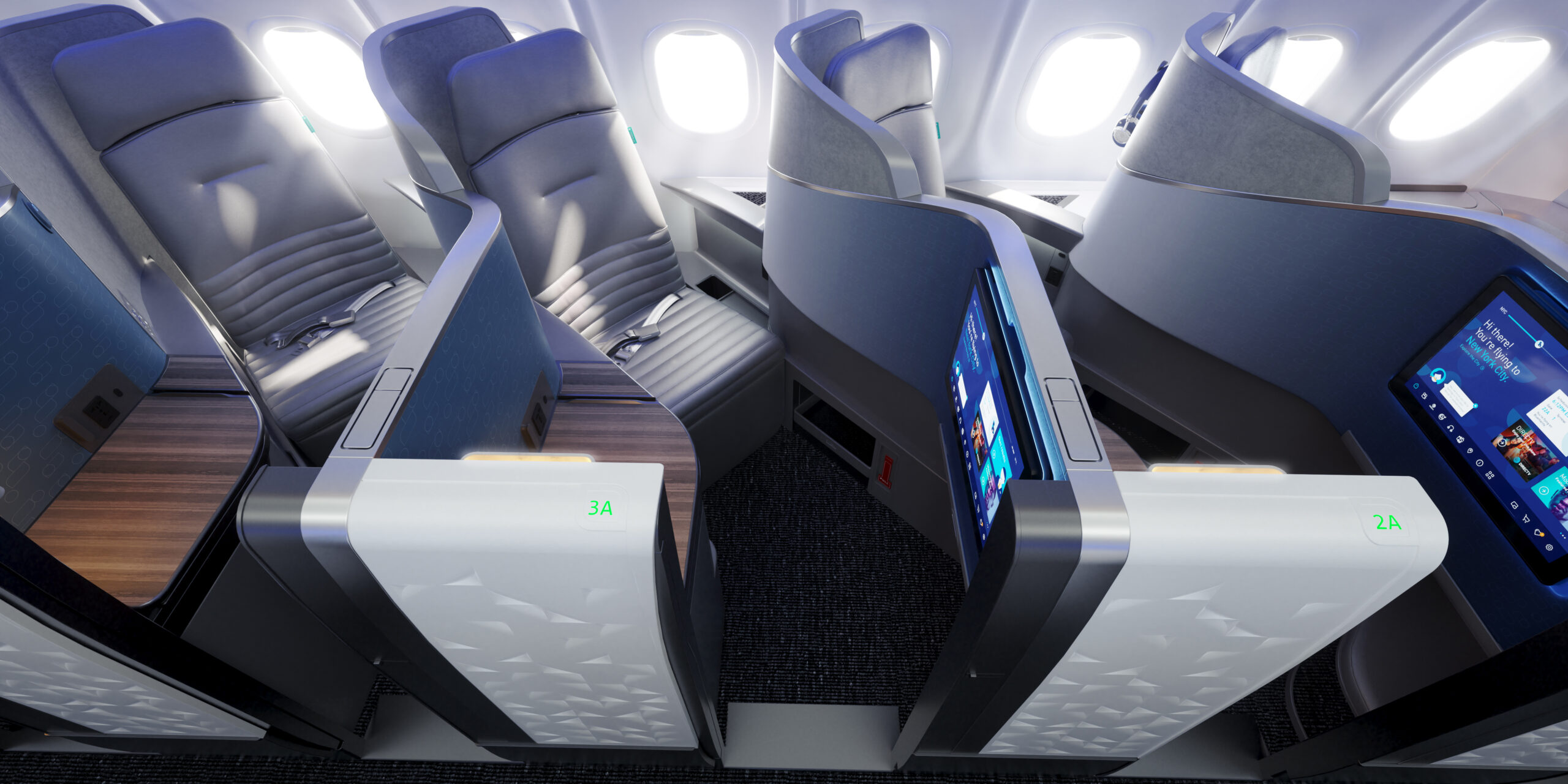 Flights on both routes will operate daily on JetBlue's new Airbus A321 Long Range (LR) aircraft with 24 redesigned Mint suites, 117 core seats and the sleek and spacious Airspace cabin interior. JetBlue is set to take delivery of three A321LRs in 2021, all operating on the JFK routes. Additional A321LRs scheduled for 2022 will operate Boston service. The A321LR platform – offering the range of a wide-body but with the economics of a single-aisle aircraft – will allow JetBlue to effectively compete with the airline's award-winning service and low fares on flights between the U.S. and London.
Seats on both Heathrow and Gatwick routes are on sale starting today with low fares for U.K.-based travelers with special introductory roundtrip fares starting at £329 for core (basic economy) and £999 for Mint. The Mint Studio (see above) is coming out around £1440 which is still amazing value.
With services due to start at both Heathrow and Gatwick, JetBlue is delivering on its commitment to serve multiple London airports and give customers greater choice between the two. This strategy is consistent with JetBlue's successful multi-airport approaches in New York, Los Angeles, South Florida, and other metropolitan regions of the airline's U.S. network.
JetBlue will operate from Heathrow's newest terminal, Terminal 2
Schedule between New York (JFK) and London Heathrow (LHR)
Daily Beginning August 11, 2021
| | |
| --- | --- |
| JFK – LHR Flight #007 | LHR – JFK Flight #20 |
| 10:10 p.m. – 10:10 a.m. (+1) | 6:10 p.m. – 9:43 p.m. |
Gatwick is the second busiest U.K. airport and provides JetBlue with an important presence where it can attract a new base of travelers. JetBlue will operate from the North Terminal.
Schedule between New York (JFK) and London Gatwick (LGW)
Daily Beginning September 29, 2021
| | |
| --- | --- |
| JFK – LGW Flight #43 | LGW – JFK Flight #44 |
| 7:50 p.m. – 7:55 a.m. (+1) | 12:00 p.m. – 3:33 p.m. |
The airline's Mint premium experience – which is their business class looks to raise the bar on transatlantic travel in the U.S. and has been completely reimagined for transatlantic flying – promises to offer customers a fresh choice when flying between the U.S. and the U.K. JetBlue Mint features 24 fully lie-flat private suites with a sliding door – including two Mint Studios™ – and a custom-designed seat cushion developed by innovative mattress company Tuft & Needle. Its proprietary T&N Adaptive® foam with a breathable cover creates a cool and comfortable sleep experience unlike anything in the sky.
JetBlue is also the only airline to offer unlimited, free high-speed wi-fi on all transatlantic flights. Additionally, customers will have access to a selection of live TV channels – focused on news and sports.
You can find out more on the JetBlue page here.