After a quick weekend break to Champneys Forest Mere, I'm now catching up with Friday's news! Thanks also to all those that have sent in reader reviews over the weekend. It will take a couple of weeks to work my way through them all. The reviews will be published between now and mid-September. Results will be published 30 days after the last entry is live on the blog.
IAG results – how is BA performing?
BA's parent company IAG declared its results on Friday; overall, it was good news. Iberia and Vueling led the recovery, which led to a pre-tax profit of €73 million for the second quarter. That's up from a loss of more than €1.12bn in the equivalent period of 2021. They are expected to make a full year of operating profit. However, IAG cut its yearly target for passenger capacity across all of its airlines to 78% of 2019 levels, down from previous guidance of 80%. This is most likely due to staffing issues and lack of capacity at airports. BA has cancelled 18% of their flights for the summer timetable since May.
It wasn't all bad news for BA shareholders, though, as BA made their first operating profit since Covid with a profit of £54 million for the period. Personally, I think that they will get a nasty shock soon as high prices, poor service on board (particularly Club World), and unreliability start to bite, and previously loyal customers look elsewhere.
IAG stated that "The Group is pro-actively addressing its customer service processes and systems to help build customer trust in our brands and to help ensure that our customers choose to fly with the Group's airlines". Other than some improvements to bring First and economy back to pre-Covid levels, I am not seeing massive improvements, with Club World due to stay the same until October, so I think they are kidding themselves here.
It was felt that British Airways, normally one of the leading airlines for profitability within the group (after Aer Lingus), was holding the group back. "In response to the challenging operational environment at Heathrow, British Airways' capacity was limited to 69.1% in quarter 2 and plans to increase to c.75% in quarter 3," said IAG's chief executive Luis Gallego.
I think that blaming it all on Heathrow Airport is not entirely fair, given the issues BA had before this with multiple cancellations due to lack of their own ground staff and cabin crew. However, this week BA has been forced again to stop further bookings on most BA short haul services until 8 August due to Heathrow's passenger cap.
The presentation stated that premium leisure travel has fully recovered, but business travel is around 60% of 2019.
It is expected that more Avios partners will be announced during the second half of 2022, which is good news.
It's interesting to see that BA's staff absence rate is 6% vs the normal 4-5%, which is not hugely different. They are still nowhere near the staff numbers they need to recruit. Another 1,400 staff have been recruited, but they are still an astonishing 3000 short for 2022 according to London Air Travel. That's before any extras needed for 2023!
There was also an interesting note out the fact that BA had outsourced their referencing, leading to a wait of 100 days on average! Yet their own new in-house system takes 40 days. It does make me wonder when BA will realise that trying to save a few bucks often results in a much worse service – just look at their IT!
Iberia new business class and JFK news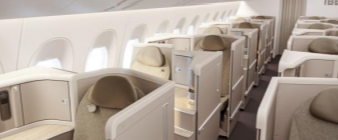 Within the IAG presentation, it was also noted that Iberia would be getting a new business class product with a door. Iberia's latest business class on its A350 is pretty good anyway with a 1-2-1 layout but there is some room for improvement. You can read all of Iberia's aircraft types business class reviews here.
It appears that Iberia's new A350s from late 2023 will see the introduction of a new business class suit, better entertainment, and wider economy seats. The picture in the presentation suggests that these are Recaro's CL6720 seat which is the same as on TAP's A330-33neos. However, these will also have a door.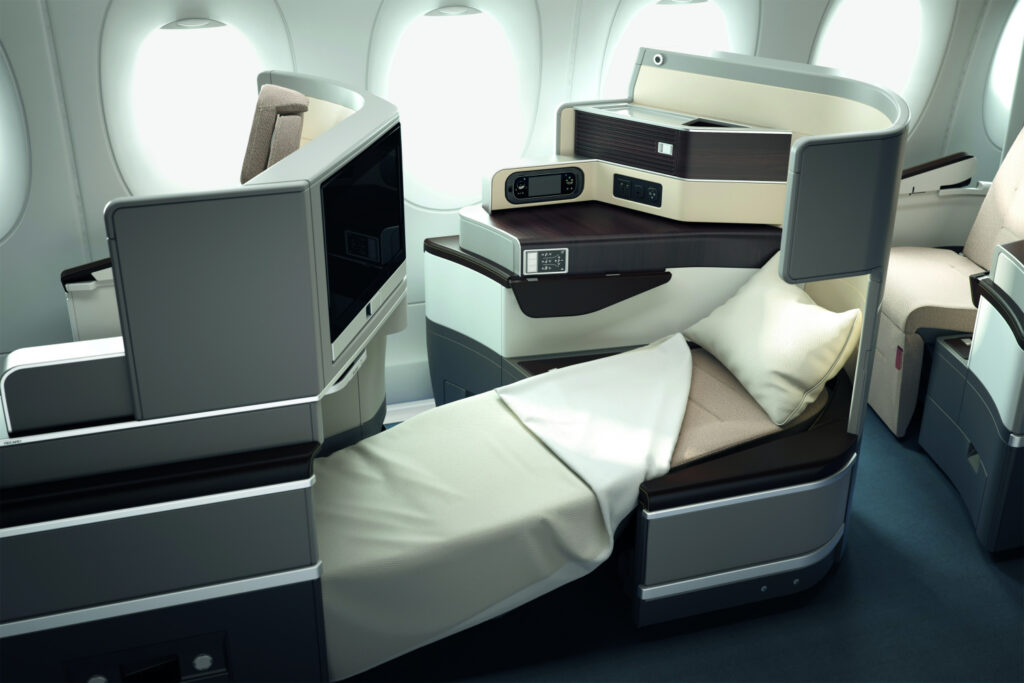 It was also mentioned that British Airways and Iberia will co-locate all flights at New York JFK with American Airlines at Terminal 8 from
December 2022. You can see more about BA's move here.
Save up to 25% off Marriott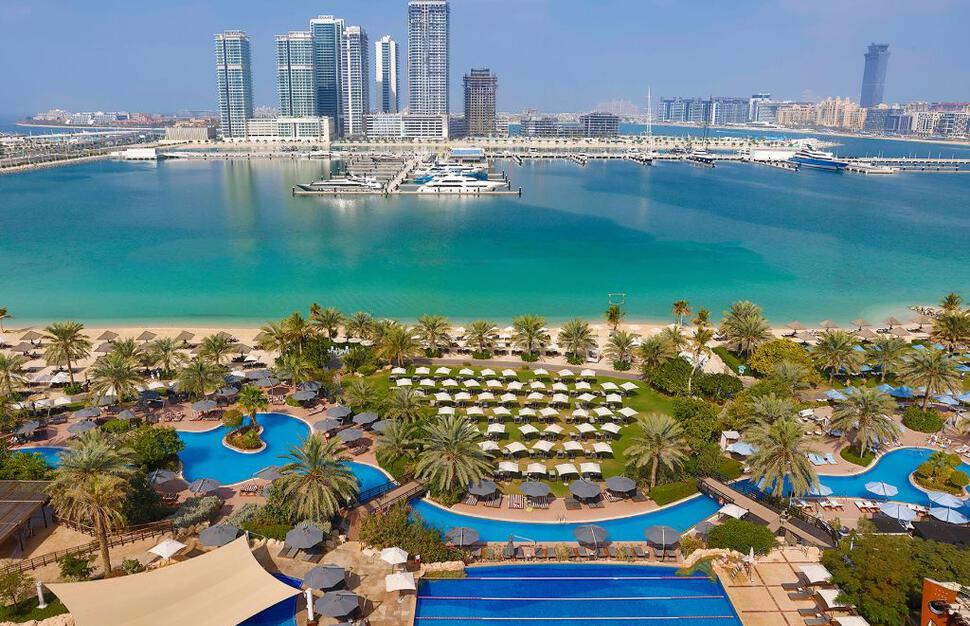 Marriott has a new offer on longer stays where you can receive 15% off standard rates when you stay three nights, 20% off when you stay between 4 and 6 nights or 25% off when you stay seven nights or more. The offer is valid at participating hotels and resorts in Europe, the Middle East and Africa. You must quote promotional code UK8 to receive the offer.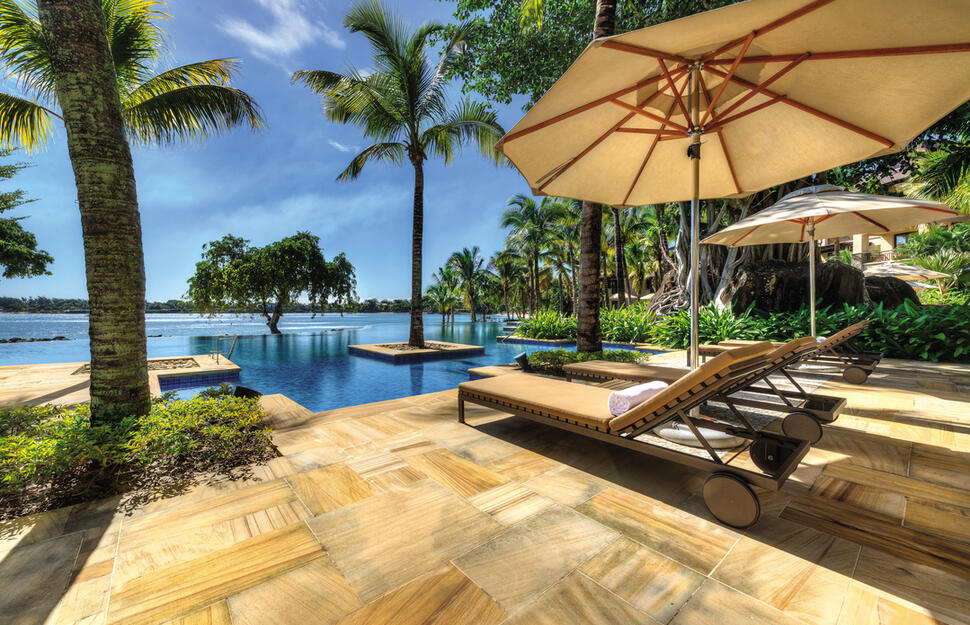 There's not a huge list of hotels, but there are some decent ones participating:
Parklane, a Luxury Collection Resort & Spa, Limassol
Renaissance Sharm El Sheikh Golden View Beach Resort
Hotel Banke Opera, Autograph Collection Paris
Sheraton Berlin Grand Hotel Esplanade
Westin Berlin
Sheraton Rhodes Resort
Matild Palace, a Luxury Collection Hotel, Budapest
Grand Universe Lucca, Autograph Collection
W Rome
The Westin Excelsior, Rome
JW Marriott Mauritius Resort
The Westin Turtle Bay Resort & Spa, Mauritius
W Amsterdam
Warsaw Marriott Hotel
Sheraton Lisboa Hotel & Spa
Cape Town Marriott Hotel Crystal Towers
The Westin Cape Town
The Westin Palace, Madrid
The Westin Abu Dhabi Golf Resort & Spa
Habtoor Grand Resort, Autograph Collection, Dubai
The Westin Dubai Mina Seyahi Beach Resort & Marina
Le Méridien Mina Seyahi Beach Resort & Waterpark