Firstly, check back after 7am for some big news from American Express, which I am not allowed to publish until then.
British Airways stop selling Heathrow short-haul tickets until 15 August
It's hard to keep up with what's happening at BA and Heathrow at the moment. One minute BA stopped selling short haul flights from Heathrow until 2 August, then 8 August, and now 15 August. This is mainly due to Heathrow's cap, which means there are on average 4000 more passengers a day departing from their terminals than they believe they can safely handle. It will also give BA resilience if there are any last-minute cancellations as they will hopefully have enough spare seats to rebook people. Personally, I think it could well continue until September after the schools go back.
Ironically, today I received a Heathrow press release saying that they are back to 2019 staffing for security and blaming the rise in leisure travellers for the wait times. Apparently leisure travellers don't know what they are doing and hold up the queues by not taking out their liquids properly. If this is an issue that you know about Heathrow, then why not get airlines to help you and send a clear email about what people need to do or have a queue comber (who does not need to be a trained security agent), making sure people are ready by the time they reach the front? Sounds like excuses to me…
The BA sales ban is only on outbound flights. However, it does appear some inbound flights are also affected which is odd. So if you are flying from Heathrow and see every cabin at zero, it doesn't mean they are cancelling the flight, just that they are not selling tickets anymore. If you were planning to fly BA, it's worth checking Gatwick as some routes like Jersey operate from both airports. I flew from Gatwick yesterday and went from getting off the train to pouring the first glass of fizz in the BA lounge in around 10 minutes via Premium security. It was also around £180 cheaper from Gatwick too!
There is still an offer of flexibility if you are due to fly from Heathrow before 7 August where you can change your ticket. I'm frankly surprised they have no extended this at the time of writing given the extension to the sales ban. Those travelling until 7 August on long haul can get a refund voucher, the same as for book with confidence. Short-haul passengers, including those connecting to long-haul flights, can change the date of their flight or have a voucher. You can find details on ba.com here.
Qatar's Double Avios offer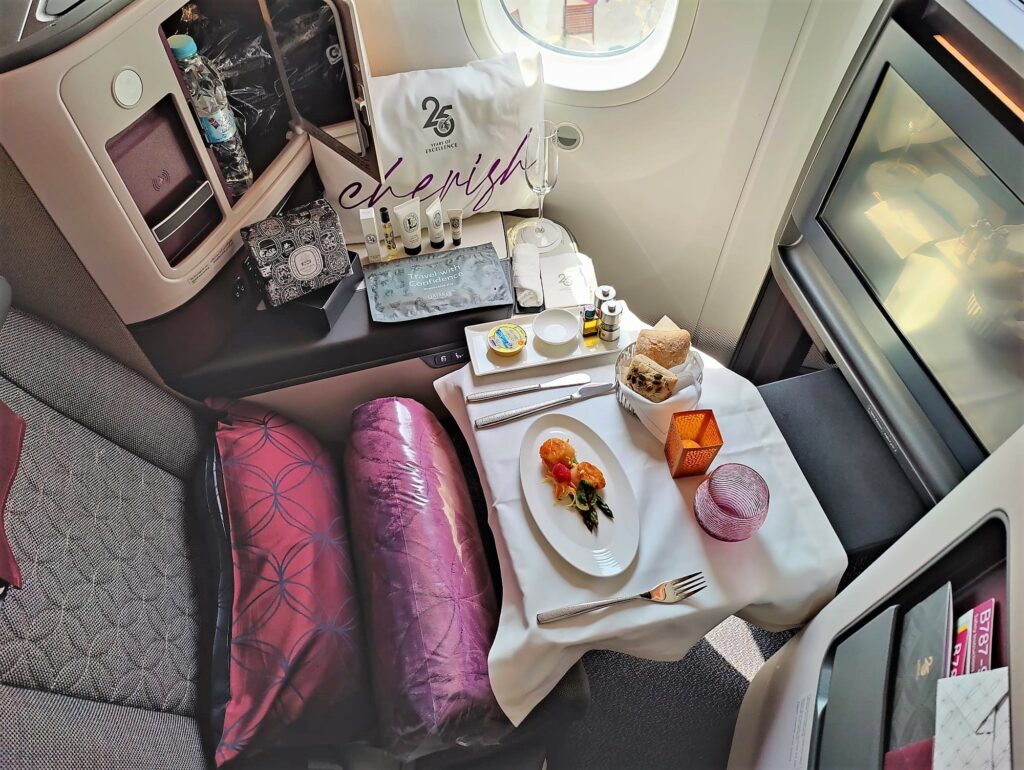 Qatar Airways now offers frequent flyers Avios as their unit of currency and has a new offer for double Avios. The downside is that you would need to credit the Avios to your Qatar Privilege account to get the offer which could be an issue if you want BA tier points.
Qatar Airways has announced that it is launching a time-limited Double Avios promotion giving Privilege Club members resident in the UK, Ireland, Germany, France, and Spain the chance to earn double Avios on flights and hotel packages booked with Qatar Airways Holidays.
Between August 2 and August 16, Privilege Club members booking flight and hotel packages can earn Avios at double the standard rate (1 Avios per $1 spent) – instead earning 2 Avios per $1 spent when they enter their Privilege Club membership number at the booking stage. You have until 31 March 2023 to actually take the package which is a decent amount of time.
The offer is only valid on tour packages or flight-plus-hotel packages, with customers able to choose from over 200,000 hotels across 32 countries, including destinations such as Thailand, Japan, and the Philippines. Add-on services such as transfers or tours will also be counted towards earning of Avios if booked along with a flight plus hotel package.