London City applies for more flights
London City airport has applied to increase passenger numbers from 6.5 to 9 million by 2031 and extend flight operations on Saturdays. Currently, the have to stop flights at 12.30pm on a Saturday. Given that there is still more focus on leisure travellers as well as business travellers from London City, this is well needed.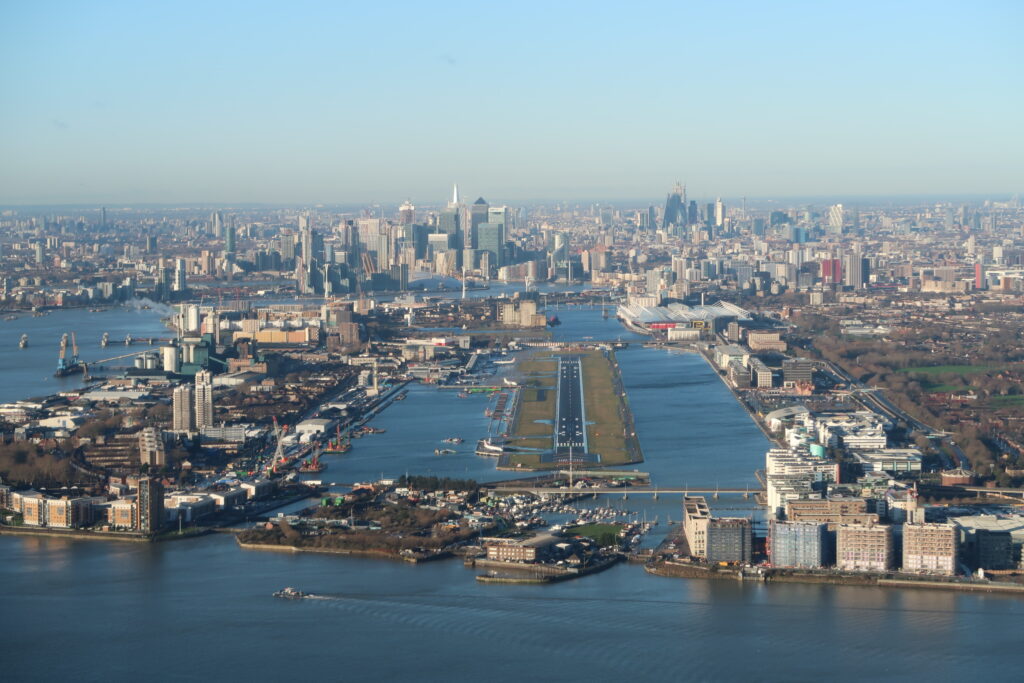 London City would like to operate on Saturday afternoon until 6.30pm, with an additional hour in Summer for arrivals only. The airport is also seeking permission for an additional three flights in the first half hour of operations Monday-Saturday (between 6.30am and 7am) raising the limit from six to nine.
What's on the menu for airlines this Christmas?
Virgin Atlantic
Customers travelling in every cabin on selected flights from 24th-26th December will be able to sample festive dishes, featuring roast turkey with all the trimmings and a mushroom and butternut squash Wellington.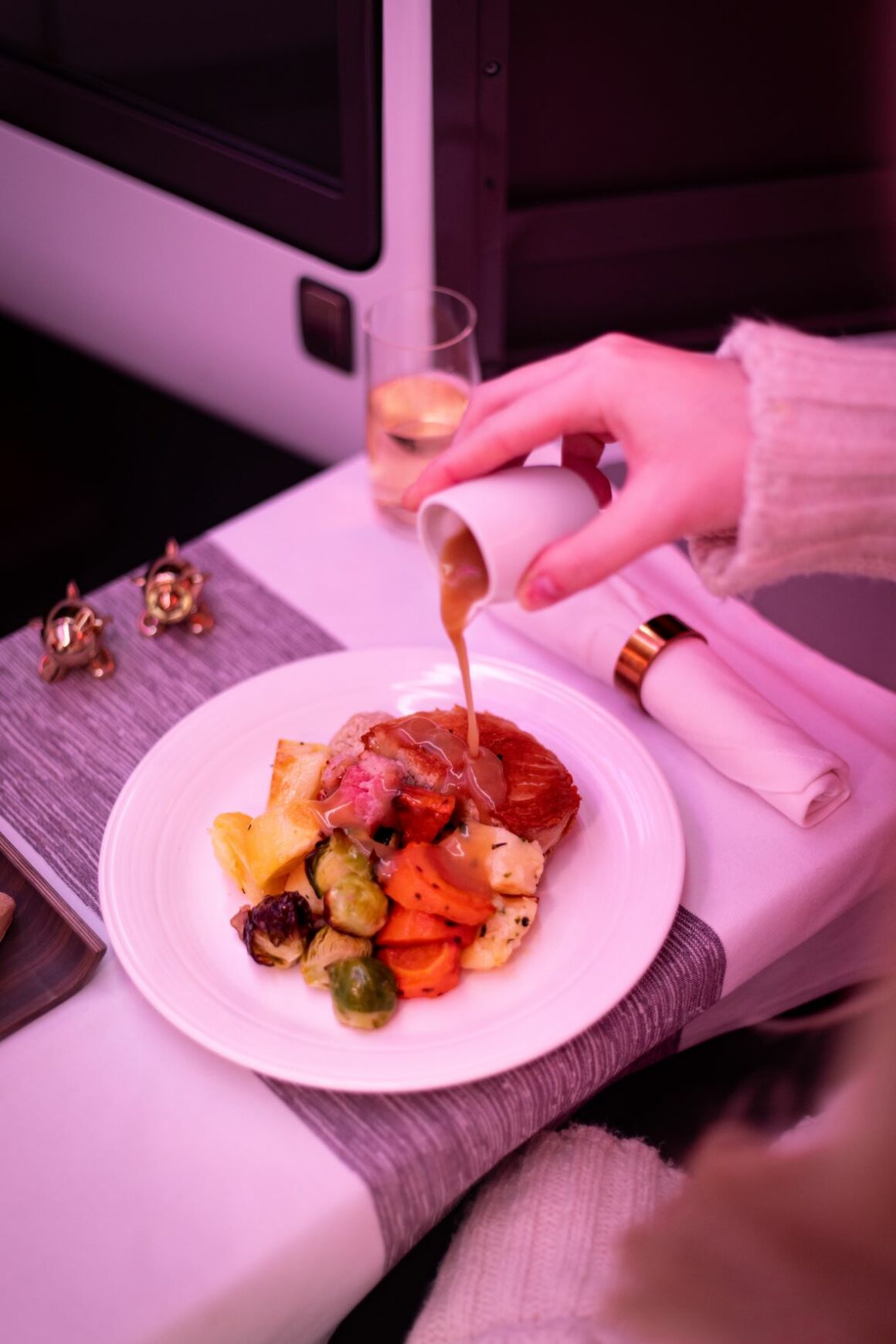 There's also an array of festive desserts are available across the cabins, including milk chocolate and caramel mousse in Economy and chocolate and caramel crunch in Premium. In Upper Class, it's a millionaire's Christmas chocolate log. If that's not enough chocolate to put you in a diabetic coma, then Lindt chocolate reindeer will also be served.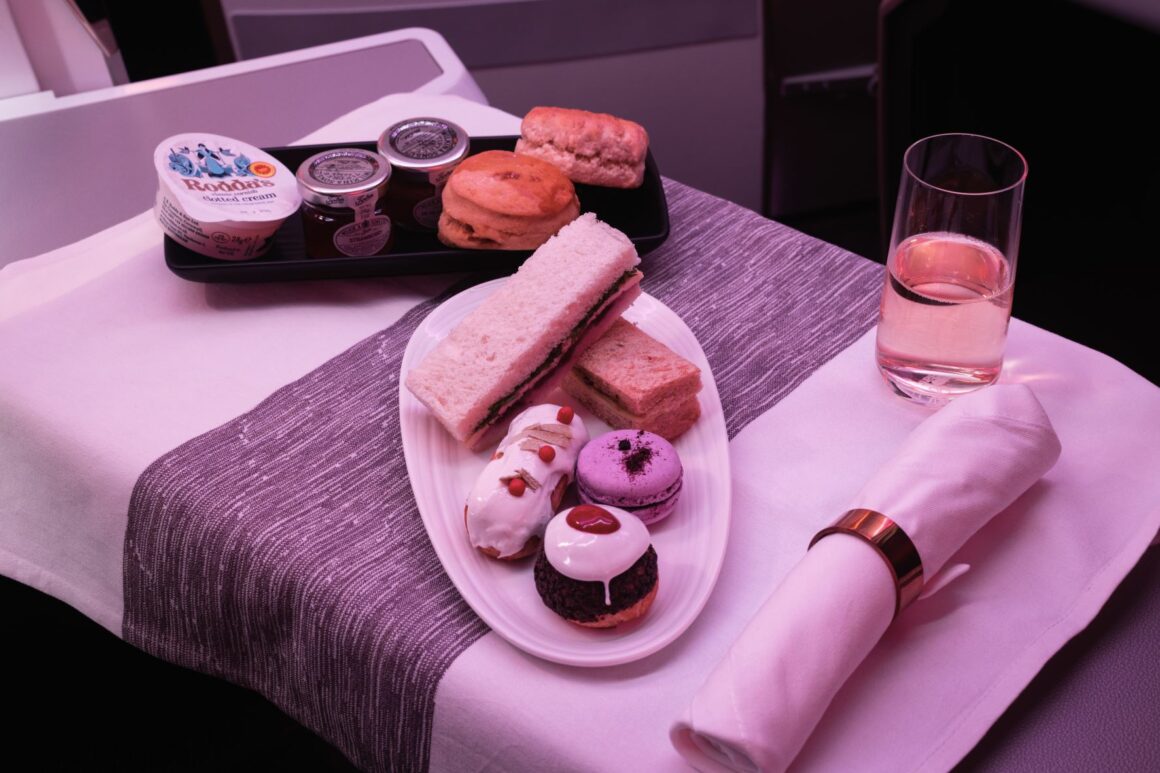 Virgin Atlantic has also created a special festive-inspired Mile High Tea for Premium and Upper Class customers that's full of cheer and delicious delights. Brie and cranberry and cheese and fig chutney finger sandwiches are paired with a chocolate orange mini Christmas pudding, mince pie éclair, blackberry & bay leaf macaron and a warm scone. Served with a sparkling Christmas Spirit cocktail, mixing Black Cow Vodka with Champagne bubbles.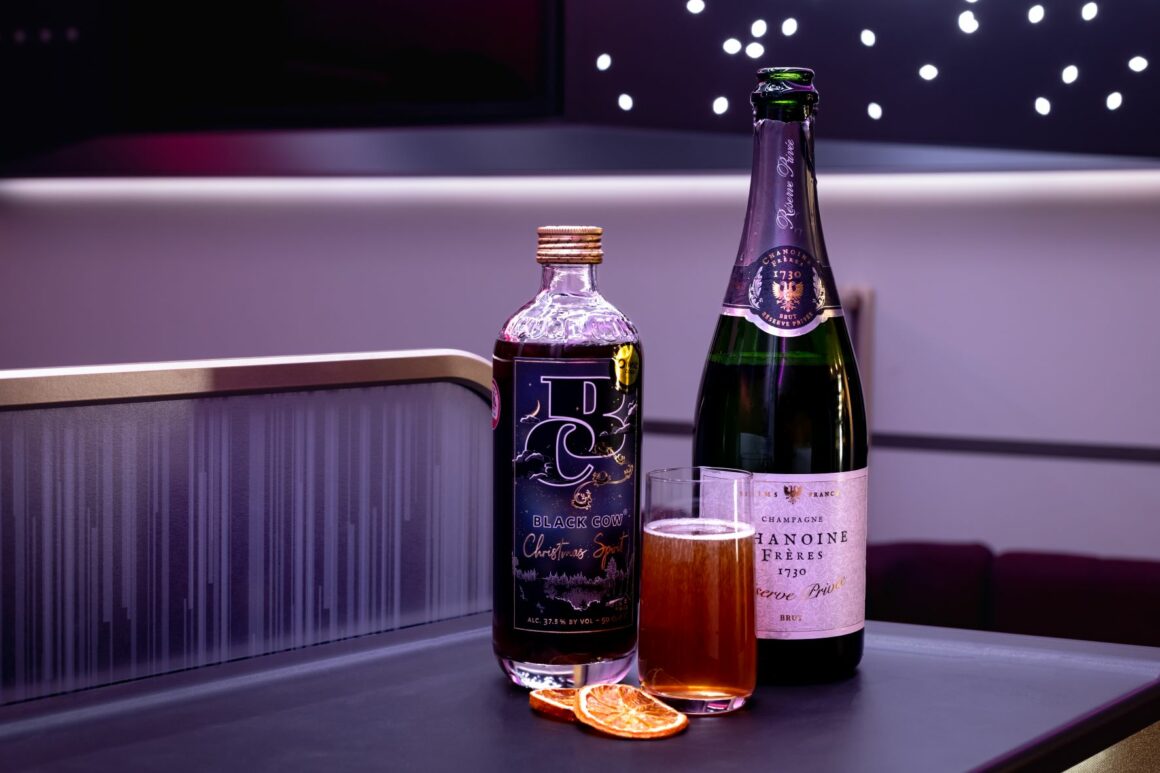 British Airways
Meanwhile, on British Airways, my friend Ben (who you may remember from his amazing report on booking out the whole first cabin) tried the First Christmas offering.
The menu had not been altered but he was offered an extra choice of a traditional Christmas dinner instead of the curry main course.
Here is the full menu: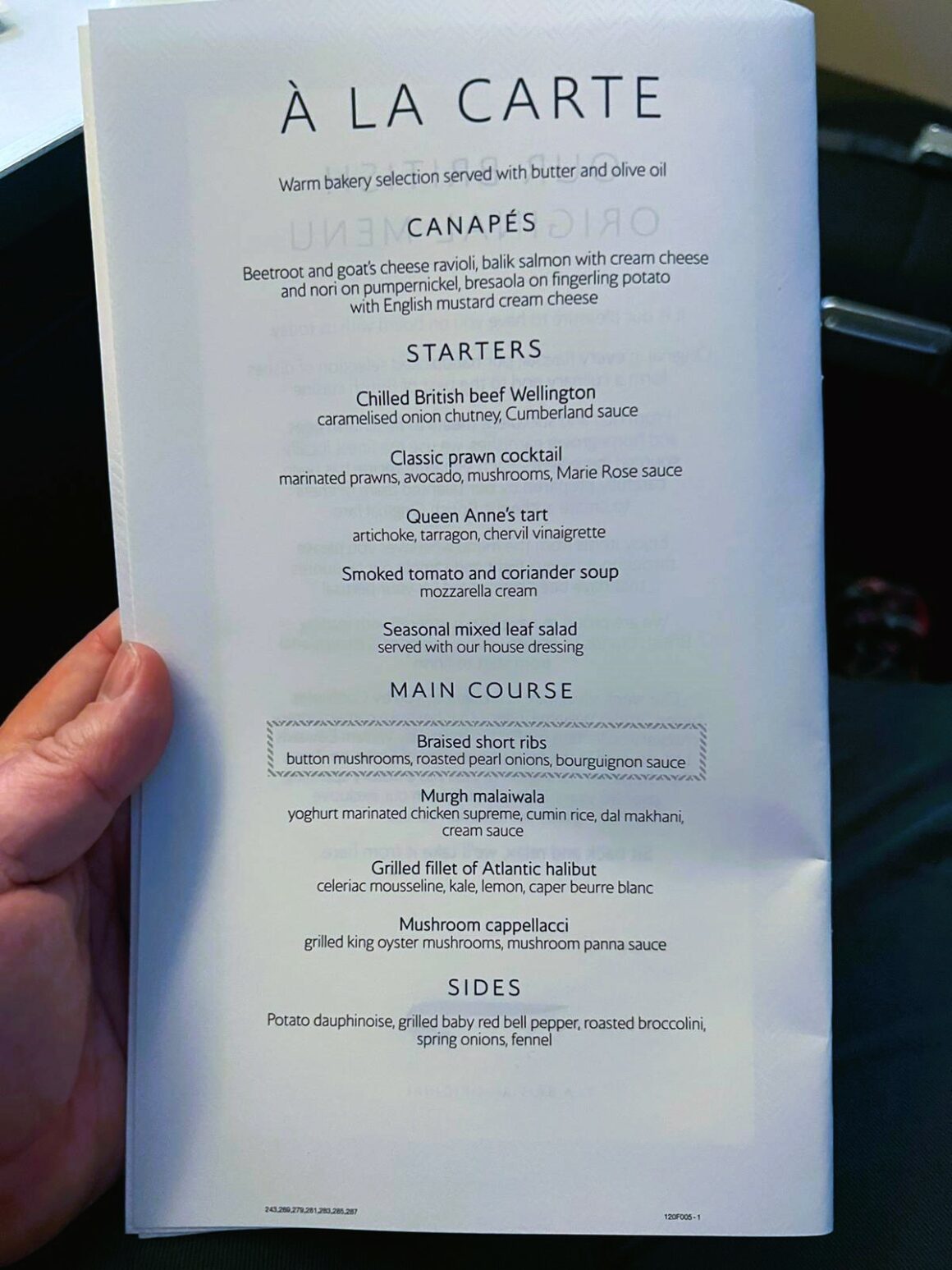 Ben went for the beef wellington starter which despite sounding a bit odd being cold, has had universal approval from everyone I know who had it.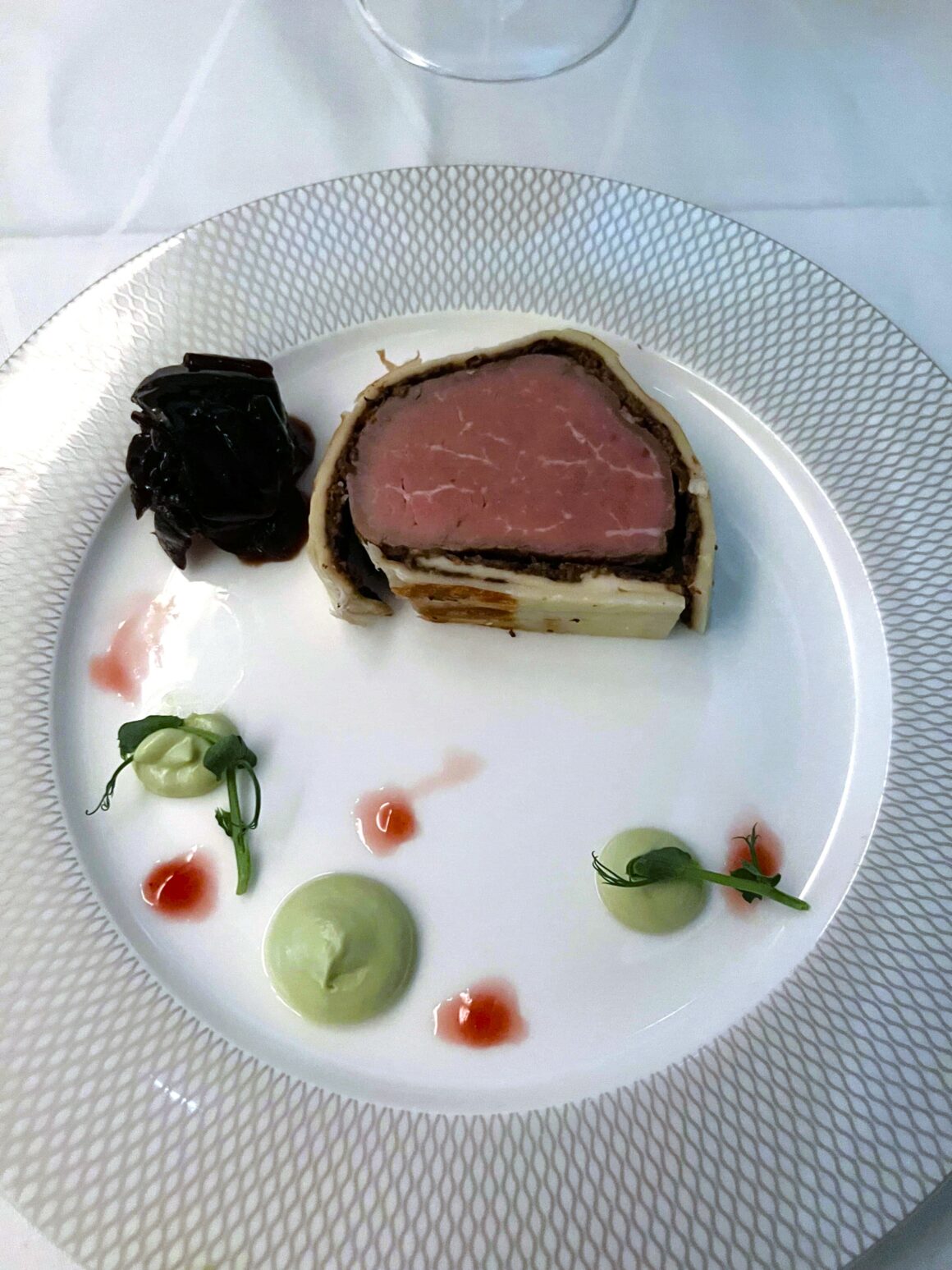 Then he went for the traditional Christmas dinner which came with gravy and cranberry sauce.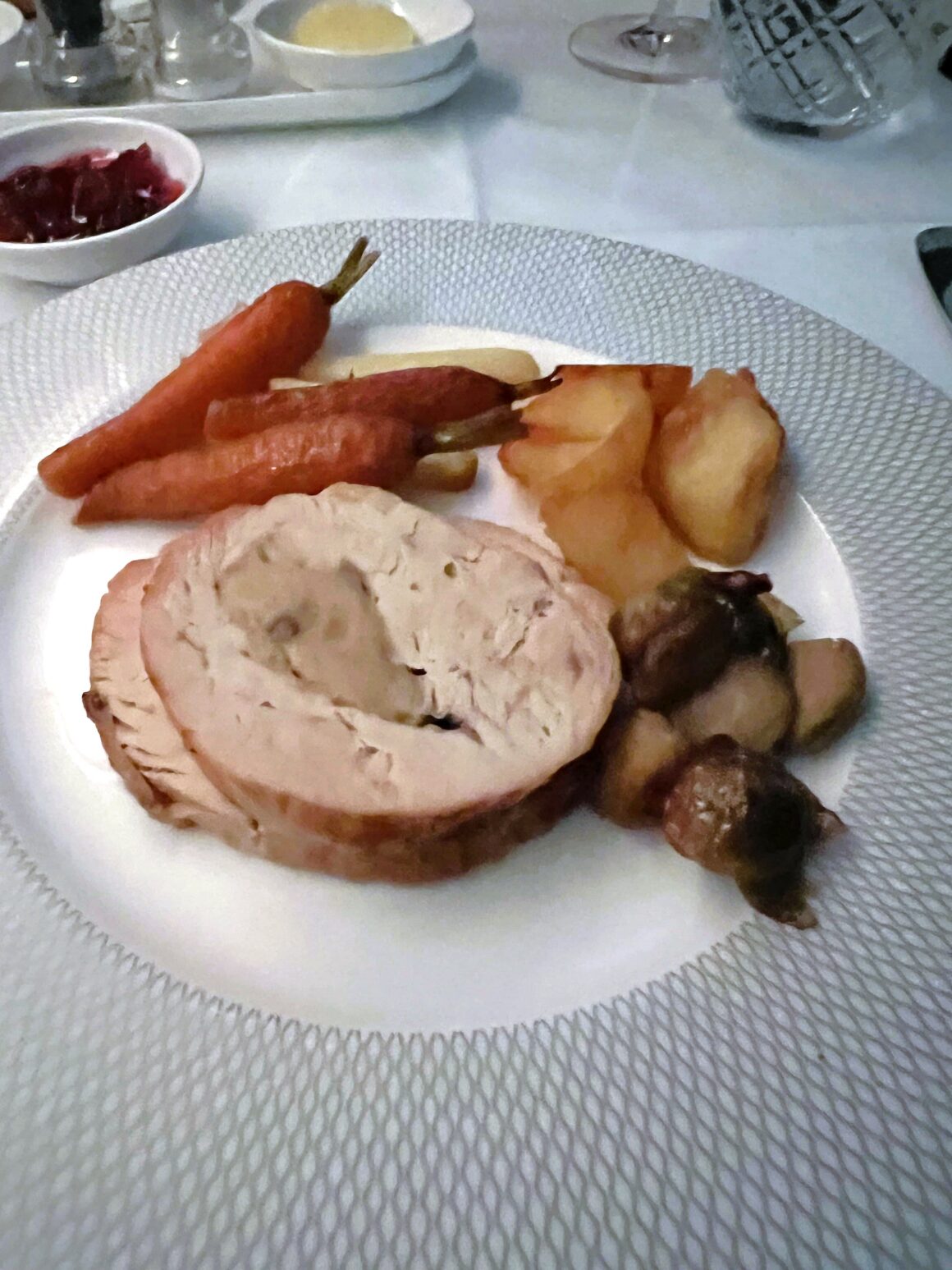 Ben reported that the turkey wasn't at all dry and the potatoes even had a bit of crunch to them, so not a bad effort from BA.
Emirates
Emirates Lounges
At the Emirates Lounges in Dubai, they will have a festive food offering. Business Class lounges will be serving warm mince pies with cream, traditional Stollen cake, soaked and spiced lady fingers with a Christmas dulce-whipped ganache, roasted chestnut and biscuit cake with a lime and lemon sable.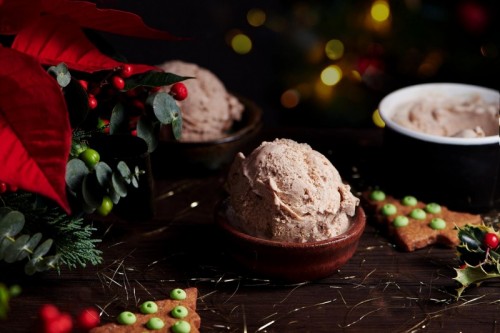 First Class Lounges will also have winter favourites – gingerbread profiteroles, dark chocolate salted caramel tarts and cinnamon baba au orange. I love the sound of the gingerbread ice cream and there is even Perrier's winter white cosmo – festively flavoured water. There are even special holiday hot drinks – cinnamon cortado, toffee nut oat latte, gingerbread mocha, or festive tea brews by Dilmah- Charming magic or Christmas Holly Jolly.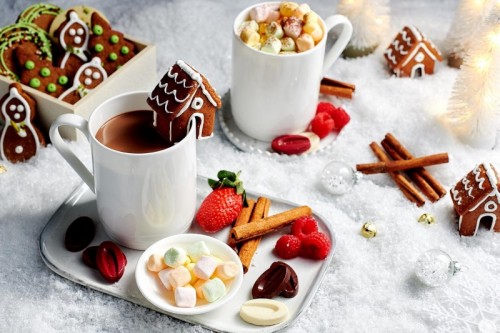 Onboard Emirates
With green and red Christmas lights onboard, First and Business Class passengers can have all the classic Christmas dishes, from lemon and herb marinated king prawns with fennel salad and Marie rose sauce, to cured salmon gravadlax with mustard crème fraiche to start, also in Premium Economy Class.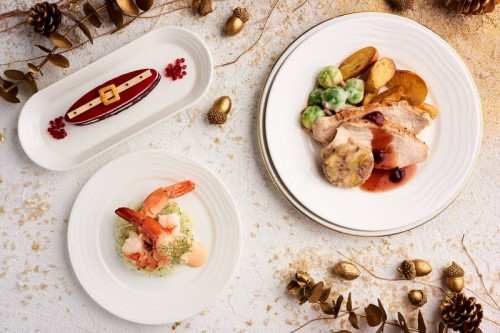 A full festive main course with all the trimmings will be available in all three classes – roasted turkey with cranberry compote, chestnut stuffing, pumpkin with honey and thyme, potato wedges and crunchy brussels sprouts peppered with turkey bacon. Desserts include – Christmas pudding with crème anglaise, festive ginger cake smothered in dark chocolate ganache, or a redcurrant chocolate mousse cake in the shape of Santa.
In the onboard A380 lounge passengers departing Dubai can relax with some mulled wine, mince pies, panettone, gingerbread ice cream, and Christmas-themed pastries.
From 24-26 December, Emirates cabin crew will be offering mini gifts of cinnamon cream profiteroles, chocolate truffles and gingerbread Christmas trees and snowmen, to all passengers onboard.
I don't know about you but I think next year I'll give up slaving over a hot stove and just take off somewhere and have my Christmas dinner onboard as it all sounds great!
Luxury Manchester stay at a decent price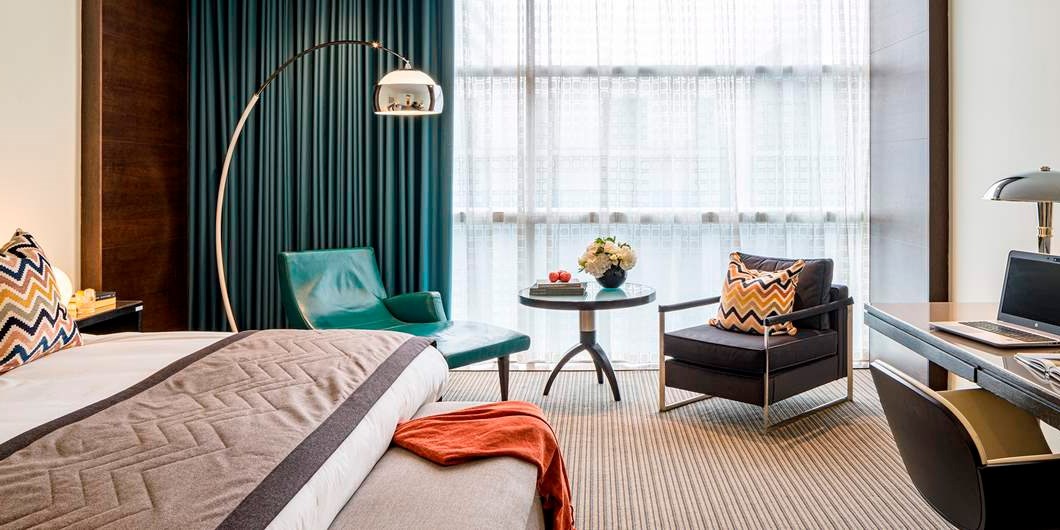 If you plan to head to Manchester anytime soon there is an interesting offer via Travelzoo. The Lowry is a well-regarded 5* hotel in a waterside central location. It's around a 10-minute walk to the main attractions. Many celebrities have stayed and it gets 4.5/5 on TripAdvisor.
A night in a Superior River View room is now £185 for two people, including breakfast, parking, and a 3-course dinner.
What's Included
Valid Sunday-Thursday until 31 May, 2023. Fridays and Saturdays are £50 more, payable direct to the hotel
An overnight stay for two people in a Superior River View room, with full English breakfast
A 3-course dinner for two from the set menu in the River Restaurant.
Parking for 24 hours (worth £19.50)
Combine multiple vouchers for longer stays
Not available on 25-26, 31 December, 2022
If you don't think you would use all the extras, then I'd advise looking at booking direct as on some nights the same category room is only £119. However, there are nights where room only in a basic room costs £240 so you could make a great saving.
You can find the offer page here. You will need to join Travelzoo to take advantage but it is free.