Marriott buy points 40% bonus
Between 1st and 8th November, Marriott Bonvoy members can earn a 40% bonus when purchasing a minimum of 2000 points. If you miss the early access, from 9th November to the 20th December, Marriott Bonvoy members can earn a 30% bonus when purchasing points.
In addition, for this promo only, Marriott Bonvoy has raised the annual purchase limit to 150,000 points for the entire offer period, making it an excellent opportunity to gift points for the upcoming festive season.
Buying points can save a lot of money, on a recent trip to Venice and the lovely St Regis there, my friend saved around £400+ per night by buying points instead of paying cash.
In comparison to other offers, we sometimes do see 50%, but not often. The last offer was staggered and you only got 40% if you bought over 40k points. So overall, I would say I would feel comfortable buying at the 40% level.
You can find the offer page and buy points here.
Virgin Red wine advent calendar offers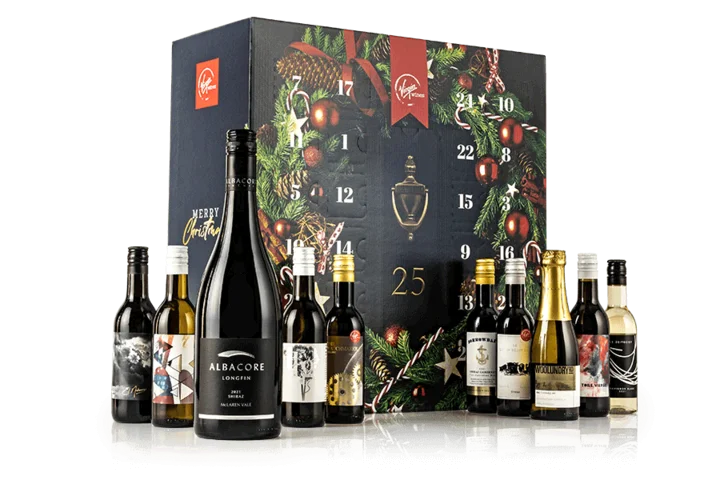 What could be better in life than a wine advent calendar? I'm actually pretty tempted by this offer as a Christmas present to myself! It would also make a great present for someone.
Virgin Red has teamed up with Virgin Wines for the return of the Christmas countdown, offering Virgin Red members the chance to purchase three best-selling advent calendars from Virgin Wines.
For 12,500 Virgin Points (including delivery), Virgin Red members use their points for an advent calendar. The advent calendar is priced at £89.99 plus £7.99 for delivery, meaning that the price of this offer at just 12,500 for both the advent calendar and delivery gives you good value at 0.78 pence per point.
The range of Virgin Wines advent calendars available to purchase via Virgin Red are:
Mixed Wine Advent Calendar – 12,500 Virgin Points
Virgin Wines has brought together 24 of its finest mini red, white and rosé wine bottles to create a line-up that'll impress you in an epic countdown to the big day. From Argentinian Malbec to Australian Sauvignon Blanc, ending with a full-size bottle to share with loved ones.
24 x 187ml bottles of red, white and rosé wine
1 x full sized bottle for Christmas Day
Red Wine Advent Calendar – 12,500 Virgin Points
Enjoy a glass of red wine every day on the run up to Christmas, with a full-size 25th bottle for you to enjoy on the big day. The advent calendar is filled with wine styles you'll know, grape varieties you may not see very often such as Petit Verdot and Cabernet Franc, and a full-size, award-winning Aussie red to indulge in on Christmas Day.
24 x 187ml bottles of red wine
1 x full sized bottle for Christmas Day
White Wine Advent Calendar – 12,500 Virgin Points
From classics like Marlborough Sauvignon Blanc to unexpected bottles of sparkling or rose, ending with an elegant, full-size Côtes du Rhône Blanc for pairing with Christmas dinner.
24 x 187ml bottles of white wine
1 x full sized bottle for Christmas Day

Andrea Burchett, Chief Loyalty Officer and Managing Director for Virgin Red, says: "Virgin Red is bringing Virgin Wines' advent calendars to you for a price not matched anywhere else. For just 12,500 Virgin Points, our members can get their hands on the much-loved calendars which are usually priced at £89.99 plus delivery, helping members turn their everyday spending into truly terrific rewards."
Virgin Wines will start shipping advent calendars w/c 6 November. Standard delivery terms apply.
Find out more here or download the Virgin Red app on your smartphone to start earning points.
British Airways to improve Heathrow T5 check in and location change
British Airways Club check-in area at Heathrow Terminal 5 is due to move from Zones H/G to Zones A/B from 9 November 2023. The check-in area will be refreshed over the coming week and will offer a larger space for Club customers to check-in, as well as Silver and Bronze Executive Club Members and those with Sapphire or Ruby oneworld status.
Both self-service bag drop and customer service desks will still be available, and the nearest security fast-track will now be North security, which also offers more space.
All customers will be notified via email three days before travel, and there are no changes other than the relocation.
I will be in the airport in mid-November, so I will try to remember to take a look.