No alcohol in lounges until May?
Since the last lockdown, there is no alcohol airside due to the government rules which changed with the January lockdown. Previously alcohol was still being served in lounges and any open airside outlets. It had been hoped that there may be a way for alcohol to be served in the lounges again from 12 April as previously airside areas had a dispensation.
However, according to a passenger on Flyertalk, he was told by staff that the lounges will not be able to serve alcohol until 17 May when pubs and restaurants are allowed to serve indoors. Personally, I can't see why an airside lounge is not already exempt. They are serving food and non-alcoholic drink anyway and you can get alcohol on the plane. Why should you not be able to get a drink in the lounge now that it is legal to fly domestically?
Get €200 for going on holiday to Malta
Malta is one of the countries that could be on the initial green list or join not long afterward. They are obviously desperate for tourists as they have now announced a scheme to pay people to visit!
Malta's Tourism Minister Clayton Bartolo said on Friday that tourists booking direct with a hotel in Malta would be able to get a hand out up to €200. UK tourists will be allowed to enter Malta from 1 June although it's not clear if it will just be those who are vaccinated.
Bartolo said the Malta Tourism Authority had been allocated €3.5million for the scheme
The hotel matches the government's subsidy meaning that you could receive a total of:
€200 for a 5* hotel
€150 for a 4* hotel
or €100 for 3* hotel
Hotels have to declare that they are participating in the scheme. If you visit Gozo, payments will be 10% higher.
Maldives from £1099 all-inclusive dining for 4 nights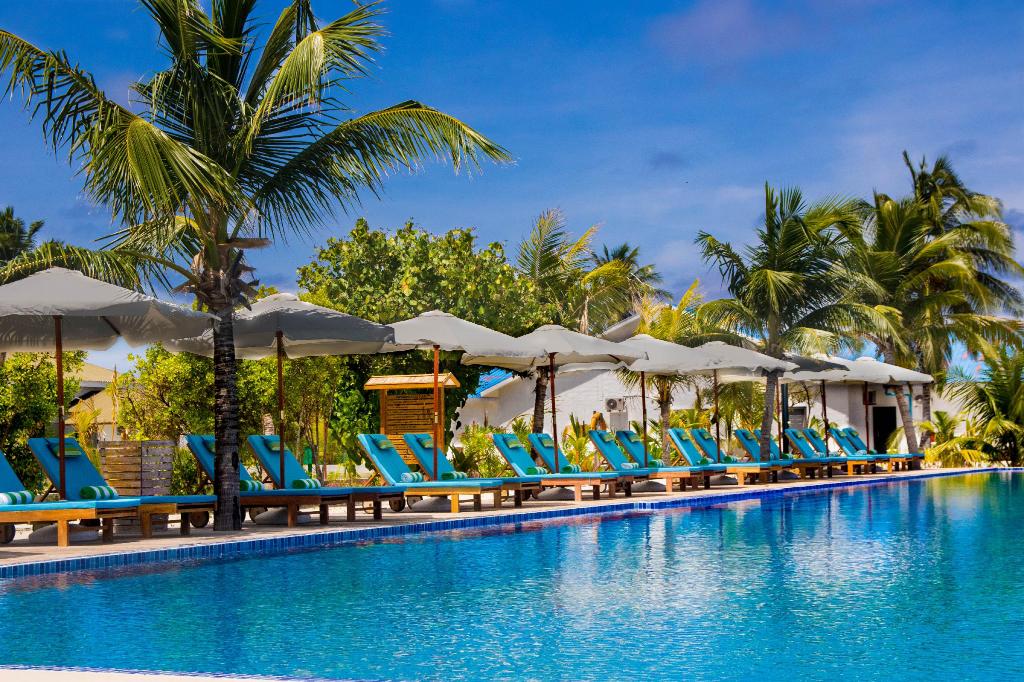 The Maldives is one of the countries that could end up on the green list, if not at the start then pretty soon afterwards. Traditionally very pricey, there are now some great deals emerging. One thing to consider is how you will get there since two of the main airlines serving the Maldives are from countries on the red list. Obviously, BA also fly there too.
The latest offer is not as upmarket as some of the others but the price is very attractive. The resort is "barefoot" style, so very casual rather than a fancy resort. It is a fair way from Male which you fly into as you will then need to get an internal flight and then a speedboat transfer. These are included in the price though. The resort is very new and there is still some construction going on which one reviewer mentions. Overall it scores 4.5/5 on TripAdvisor.
The package includes
Roundtrip domestic flights from Malé to Gan Island and speedboat transfers from Gan Island to South Palm Resort Maldives
Access to the Moonima Lounge for arrival transfers
Daily full-board dining (breakfast, lunch and dinner) at the ocean-view Banyan Restaurant
Two hours of daily free-flow drinks (4pm to 6pm) at poolside bar, Moodhu
You can also pay extra to upgrade to fully inclusive with all your drinks. The basic price includes a Sunrise Villa but you can pay for various upgrades including an extra £200 for a beach villa or £500 for a water villa, both for four nights. You can also book longer packages if you need to.
If for whatever reason you don't want to go on your holiday, you can cancel right up to 14 days before check-in and get a 100% credit to use at Luxury Escapes for any other accommodation offer. You can travel until 22 December 2022.
The package is available through Luxury Escapes who sell discounted hotels on limited-time offers, the same as Secret Escapes. If you book using this link you will get an extra £25 off your first booking. There are also some interesting offers on the new W and Sofitels in Dubai as well as the amazing Viceroy in Bali from just £399 for 3 nights which is the cost of one night on most other sites.